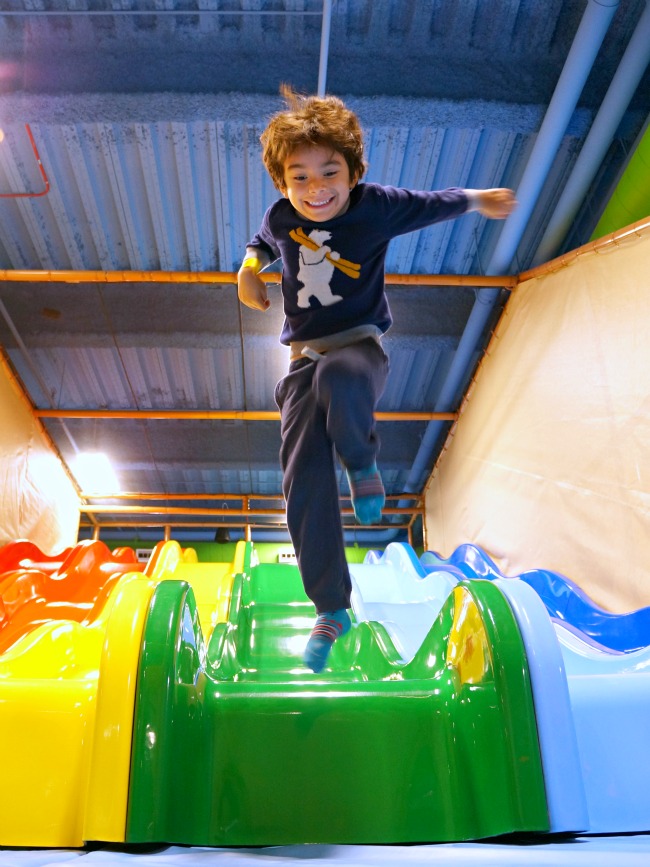 My kid has been involved in a co-op pre-school for about a month now. I'm slowly getting used to it, but the chiclet? He LOVES it! So, part of the whole pre-school thing is a monthly field trip for the whole class (about 30 students) and we attended our first one last week. We went to this indoor playground place called Billy Beez in Anaheim, California.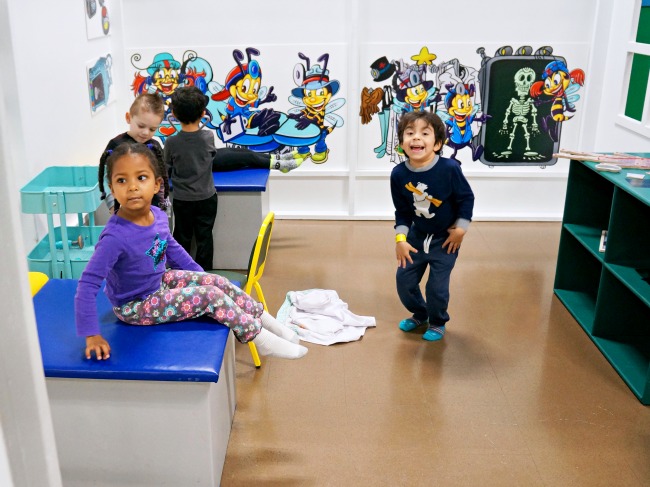 Billy Beez indoor playground in Anaheim
Billy Beez is an indoor entertainment park that has a little bit of everything. It has an area that is perfect for all kinds of pretend play, then there are tons of slides, this other thing that pops balls up in the air, and plenty of mazes that kids can crawl, climb and walk through. The pretend play area is set up like a little city complete with a doctor's office, pizza store, house, bank and grocery store.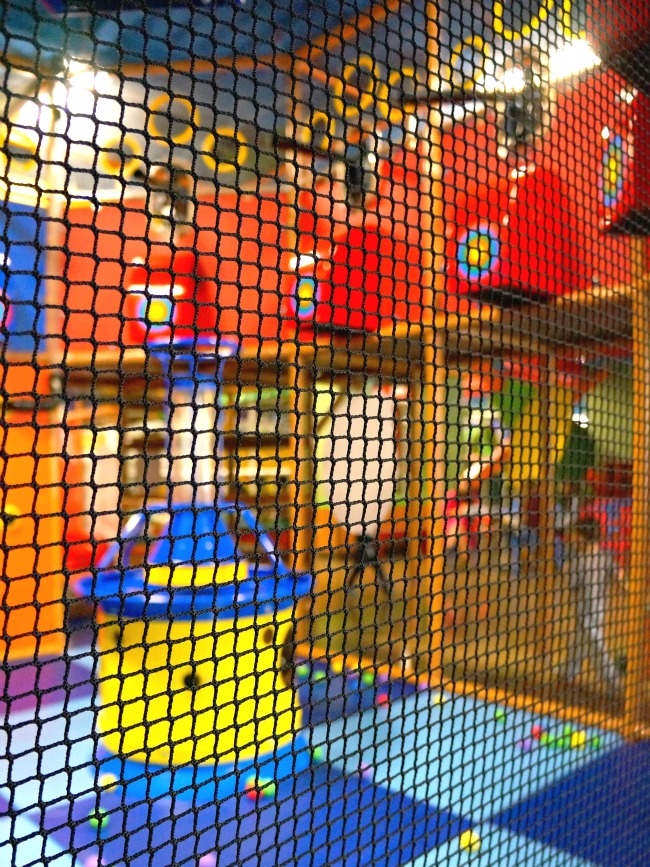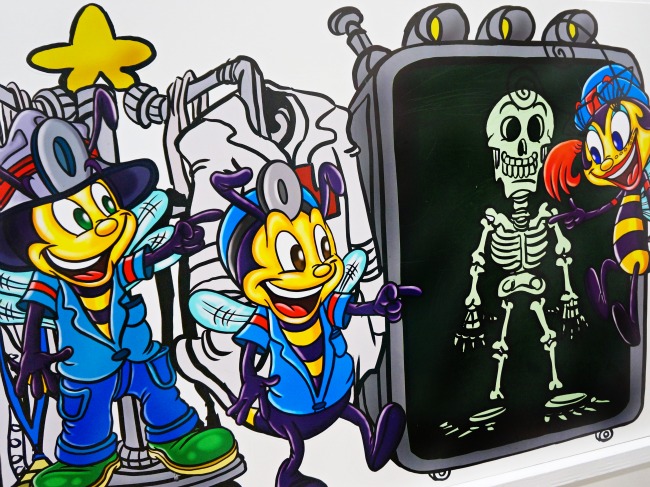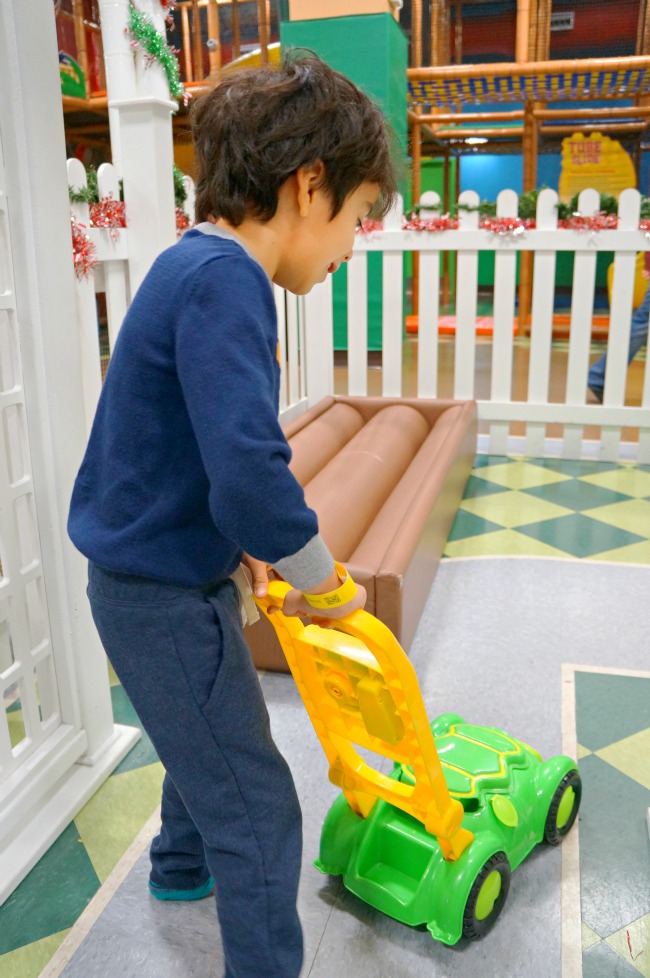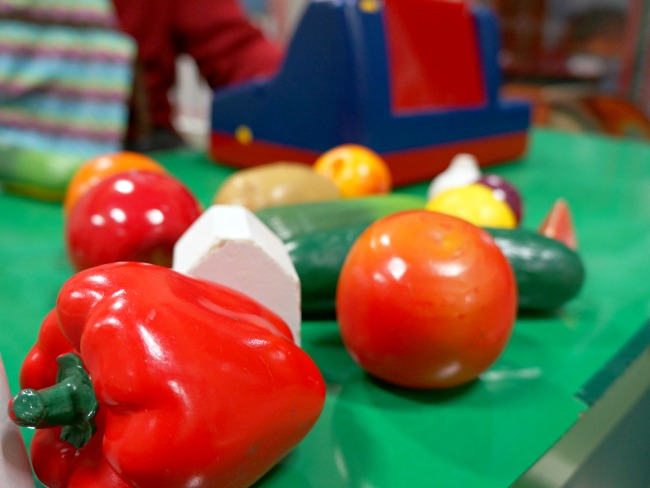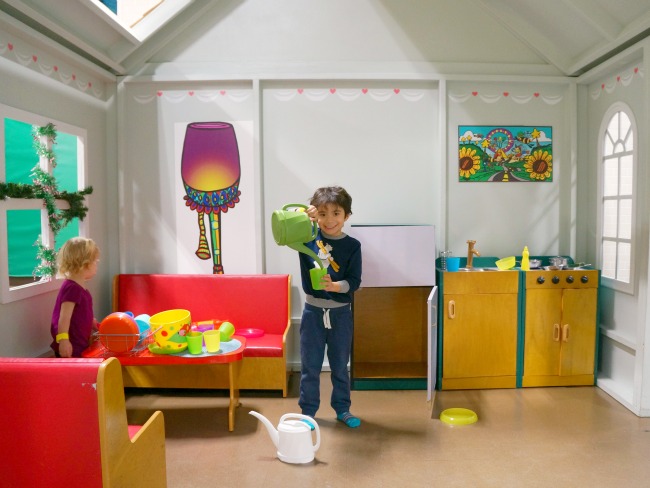 My chiclet's favorite area were the colorful slides. He must have slid down those slides at least twenty times – twice on each color.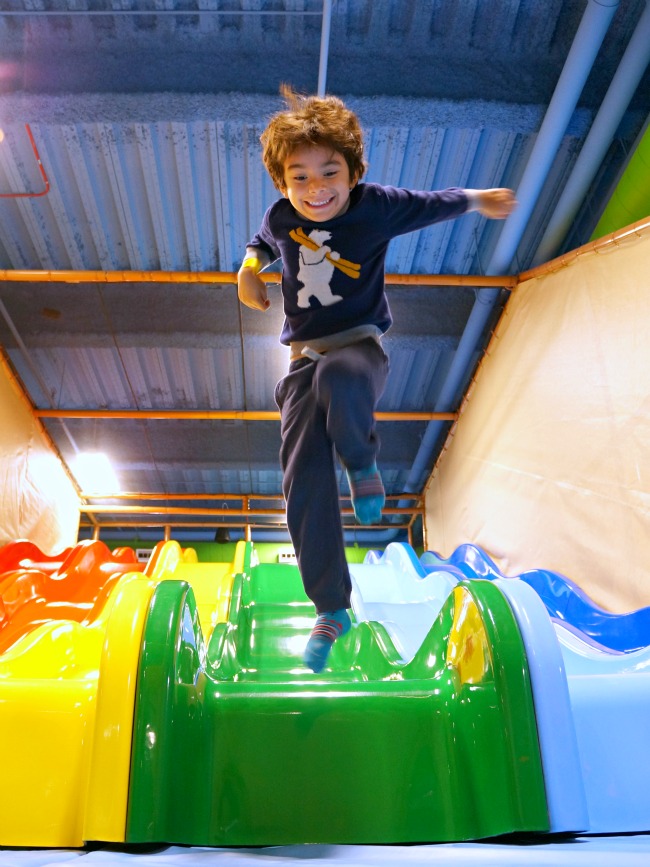 They even have this little area where kids under 42 inches are welcomed to play and hang around in. There's also plenty of spots for parents to chill out while the kids are out there doing their thing.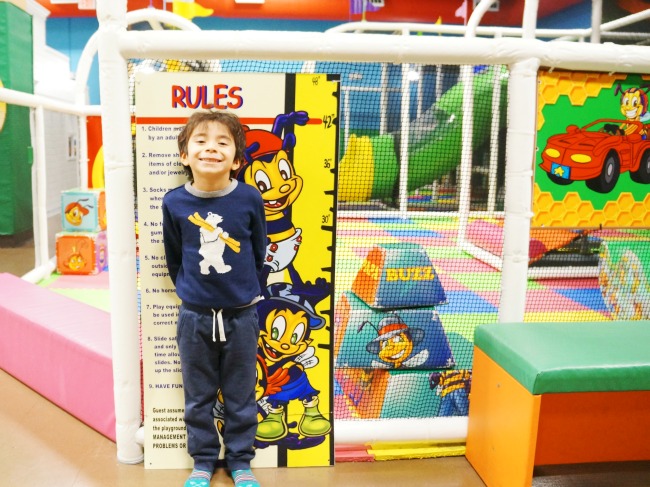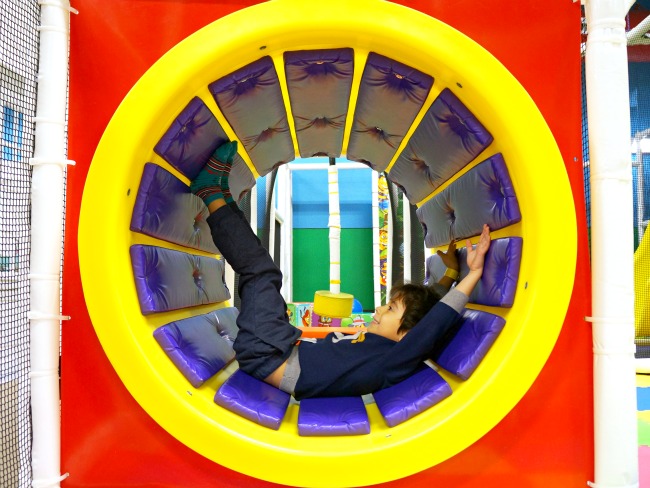 The kids played for a couple of hours and then it was time to devour a ridiculous amount of snacks, pizza and drinks. Each parent was in charge of bringing something for the group. I brought in Aqua Balls and this delicious new product by Ruby Rockets – a non-dairy yogurt alternative.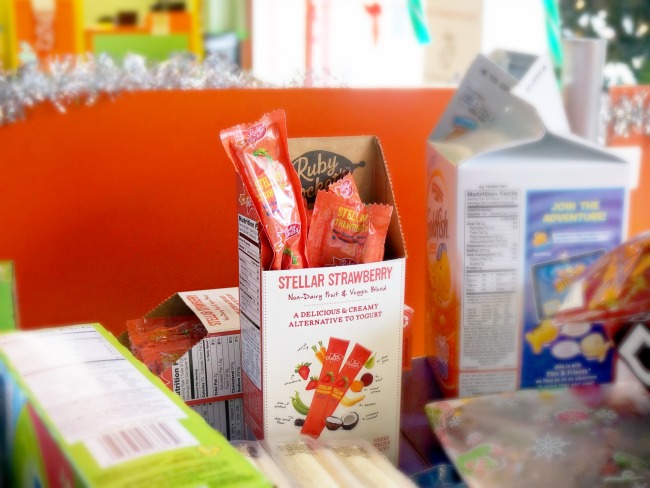 I was just as excited as the chiclet to share these shelf-stable tubes of deliciousness with the kids, and introduce them to the other parents too.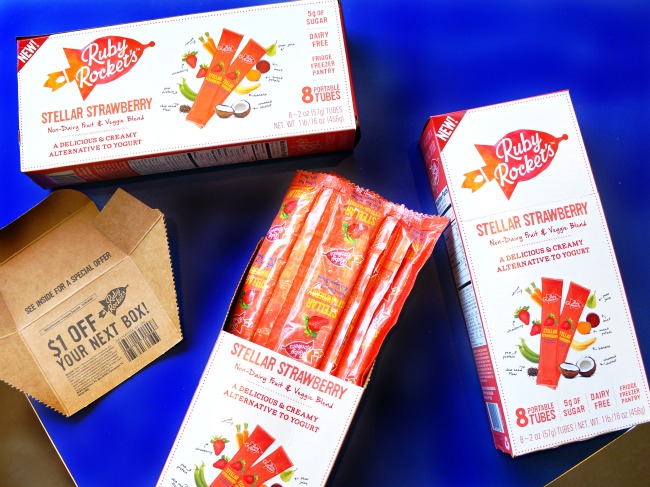 I've had this amazing relationship with Ruby Rocket's for a while now. And when I found out about these new Ruby Rockets Non-Dairy Fruit & Veggie Blends that they were releasing, I was SUPER excited to try them. You see, their Ruby Rockets frozen pops are good for you (2 pops have more probiotics than Greek yogurt!) and they taste delicious. So I knew that the new non-dairy yogurt alternative would be both delicious AND healthy.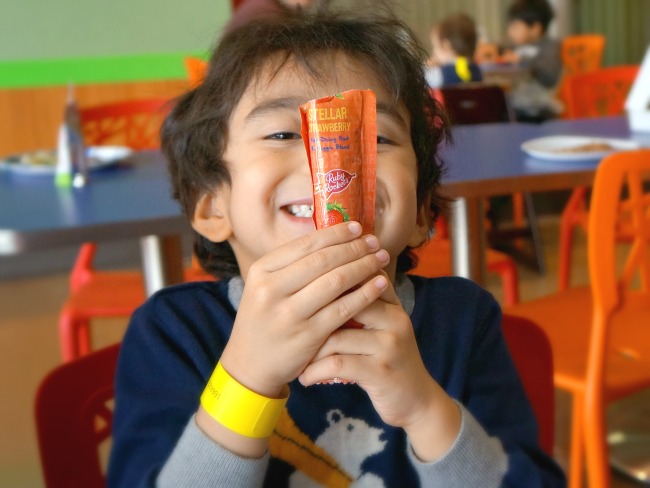 And yup – they are just as delicious. We took tubes of "Stella Strawberry" for the kids at the field trip and all the kids loved them. Personally, I loved how I could just stash the three boxes of these tubes into my bag and not worry about having to refrigerate them. When I took them out, I just put them out on the table and let everyone grab at them.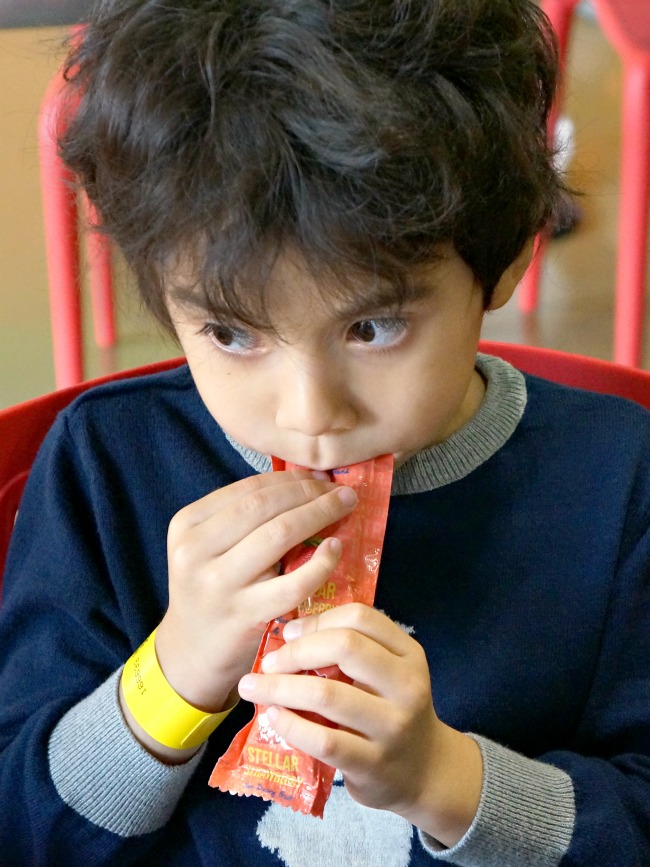 I think the packaging is what made the kids try them, even though they've never seen them before. They're red and feature a big ol' strawberry right in the middle of the tube. As for the parents, the fact that they have both fruits and veggies made them enticing and okay to give to the kids.
Some parents even gave them a try themselves – and they enjoyed them just as much as the kids did! The only bad feedback that I got from them was that some of the tubes were a bit hard to rip open. They have a little slit on the side of the tube that gets you started on the tear.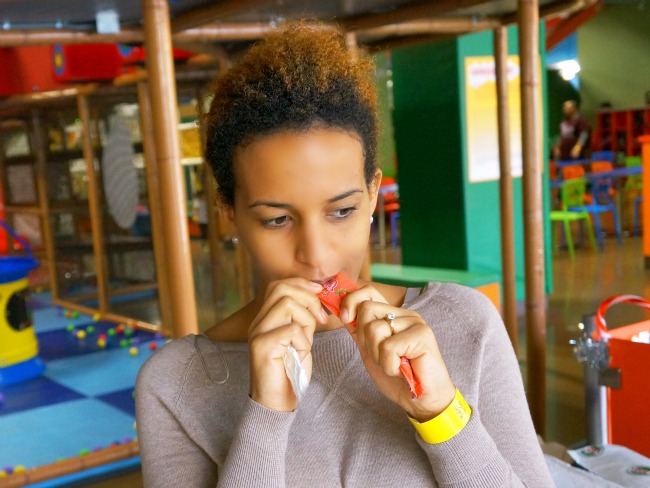 The consistency of the yogurt alternative is a little bit thinner than you would expect. It does not have a fake sugar taste that you would expect from a product with no added sugar. The whole feel of it is like when you sneak in zucchini into brownies so the kids get a little bit of veggies but don't notice them. It's basically like that, but the veggies enhance the flavor of the fruits.
You might also like Ruby Rockets popsicles on Amazon because they're also made with fruit and veggies. Give 'em a try and let me know what you think!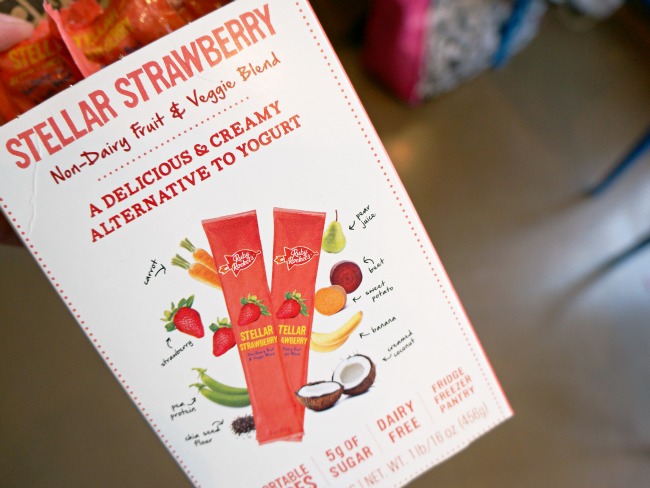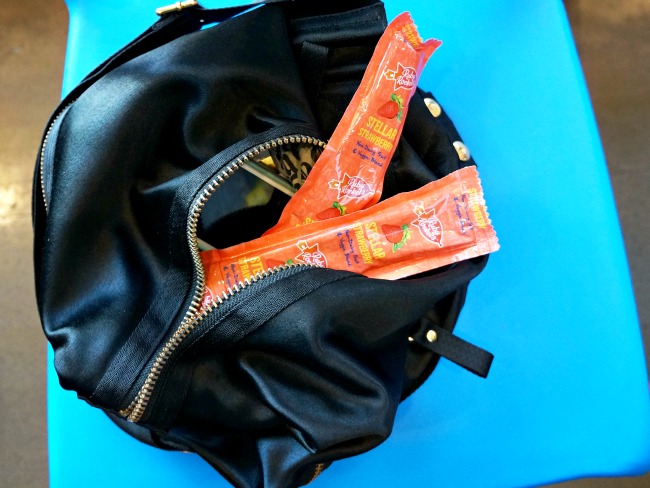 Originally published on December 16, 2015. Last Updated on May 12, 2023 by Pattie Cordova