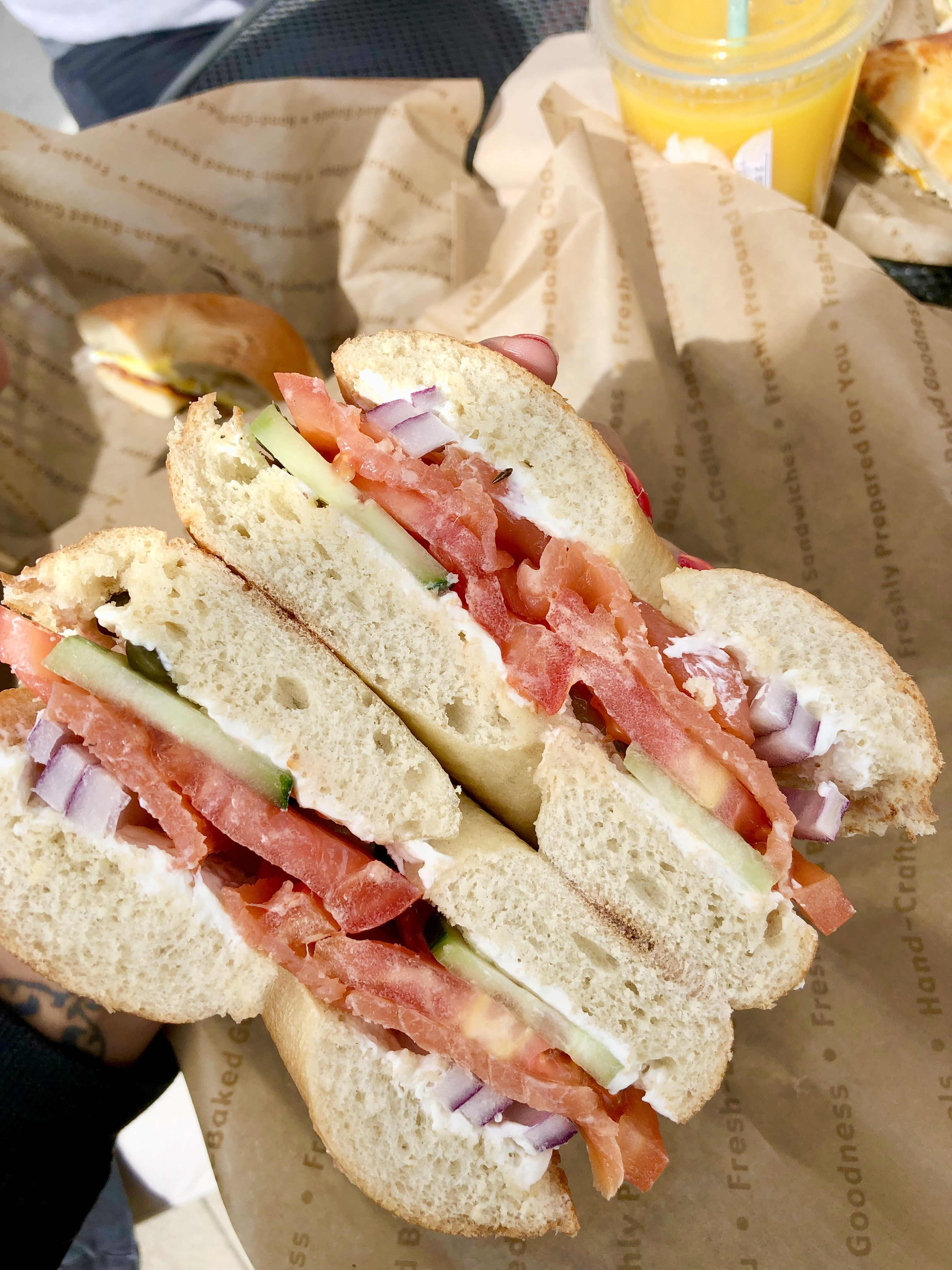 Best Bagels in Orange County
Orange County, located in the heart of Southern California, is known for its vibrant culture and diverse culinary scene. From beachside taco trucks to upscale restaurants, Orange County offers a range of delicious food options.
However, when it comes to bagels, finding an authentic and delicious option can be a challenge. Luckily, there are a few standout establishments that have mastered the art of bagel making in Orange County.
Whether you're a native or just visiting, these top bagel spots are worth checking out for a tasty breakfast or lunch.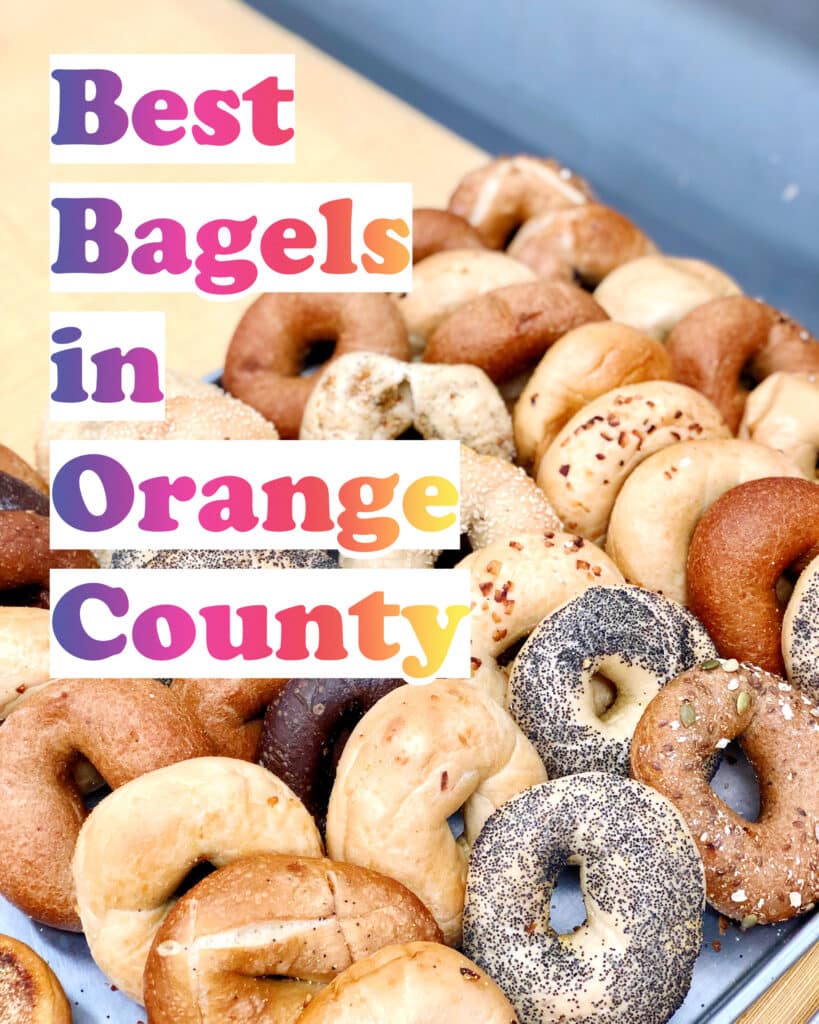 Here are some of the best bagel shops in Orange County, listed in no particular order:
Bagels & Brew – Located in Aliso Viejo, this popular bagel spot offers a wide range of bagels and spreads, as well as breakfast sandwiches and coffee drinks.
Old Vine Cafe & Market – This cozy cafe in Costa Mesa is known for its delicious brunch fare, including a variety of bagel sandwiches featuring homemade bagels.
The Bagel Shack – With locations in both Lake Forest and Mission Viejo, The Bagel Shack serves up fresh, chewy bagels and a range of breakfast and lunch options.
Noah's Bagels – This bagel shop in Tustin serves up some super authentic New York style bagels. They also have dog-friendly bagels!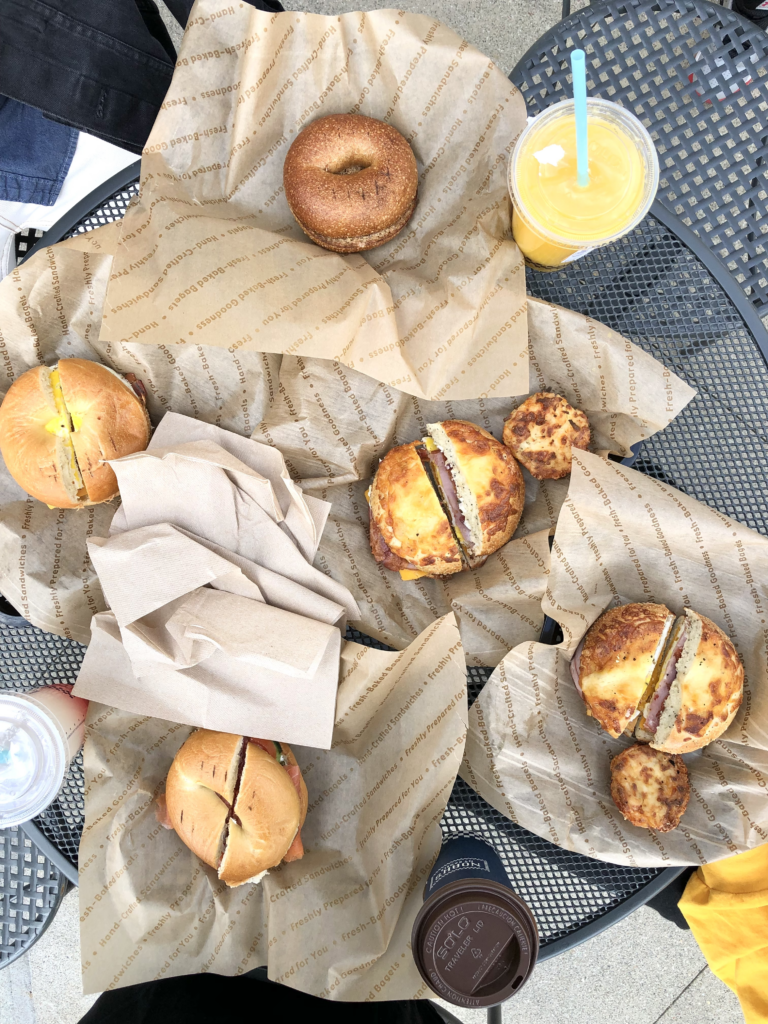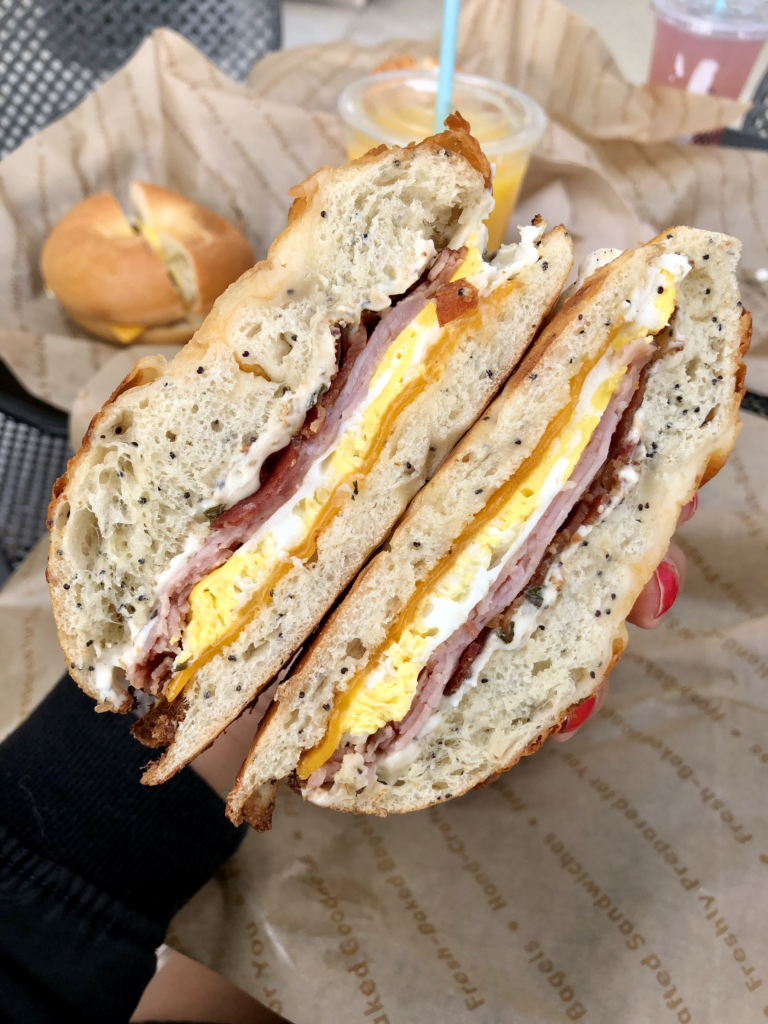 Shirley's Bagels – This family-owned bagel shop in Irvine has been serving up fresh, hand-rolled bagels since 1996. Try their popular jalapeno bagel with cream cheese.
Bruegger's Bagels – With locations in Anaheim, Newport Beach, and Irvine, Bruegger's is a reliable chain option for those looking for a quick and tasty bagel fix.
Bagel Me! – This local chain has locations throughout Orange County, including Laguna Hills, Costa Mesa, and Huntington Beach. They offer a range of bagel flavors and spreads, as well as sandwiches and coffee. We love the location in Old Towne Orange because they're super quick and in our favorite downtown.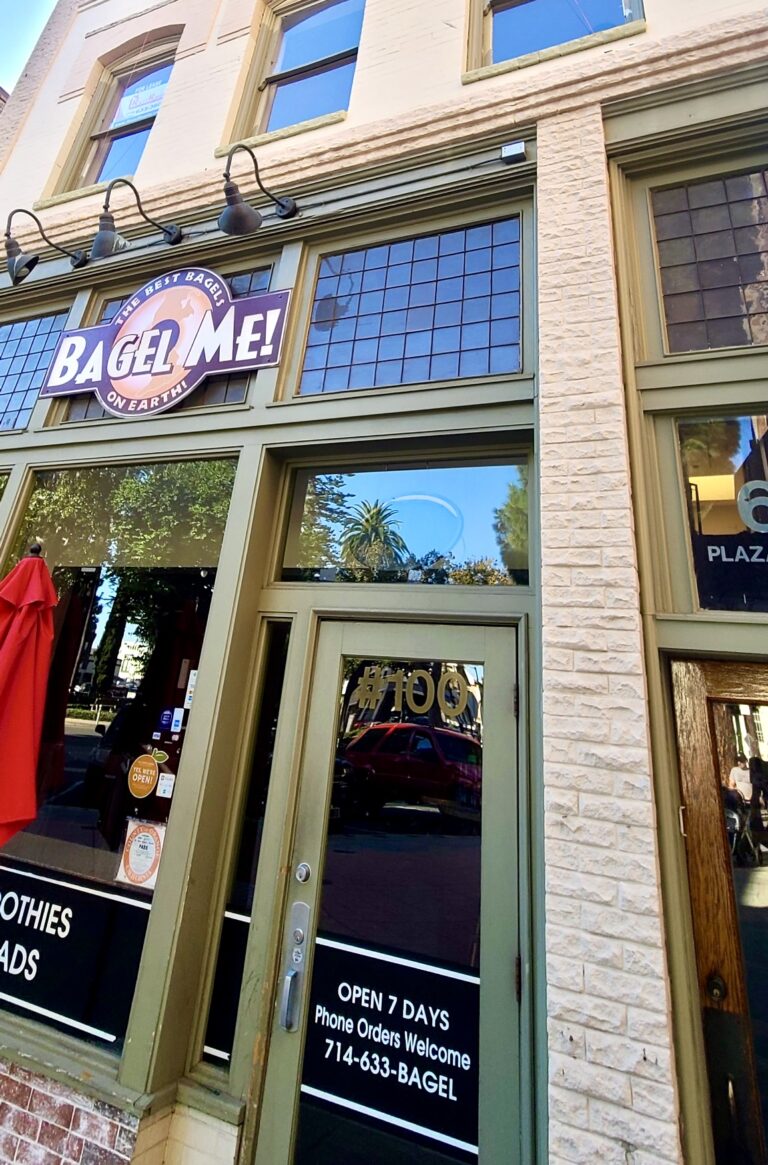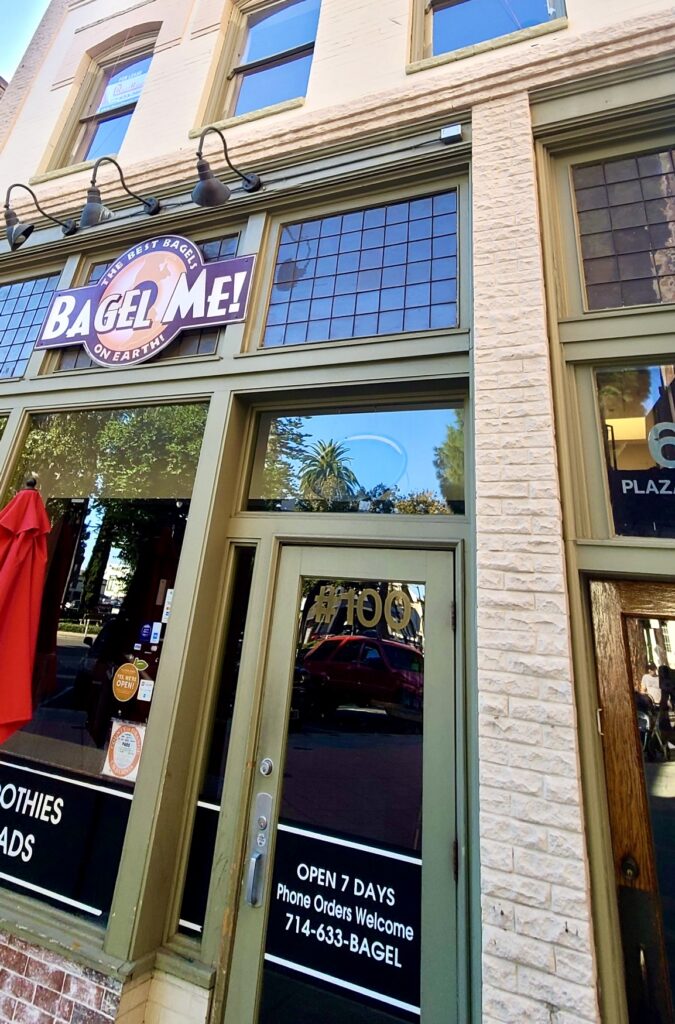 However, our favorite is the drive-thru bagel shop on Chapman in Orange. It's not often that it's busy, and they also serve pizza. Huge bonus for a bagel shop.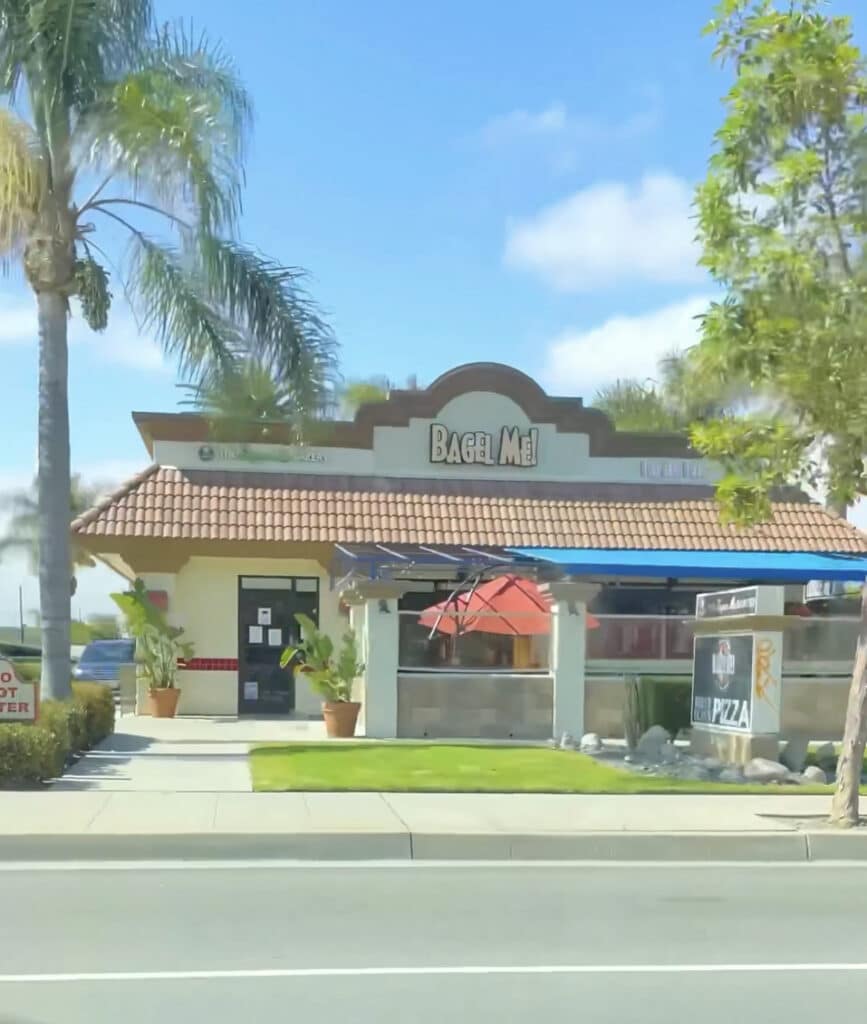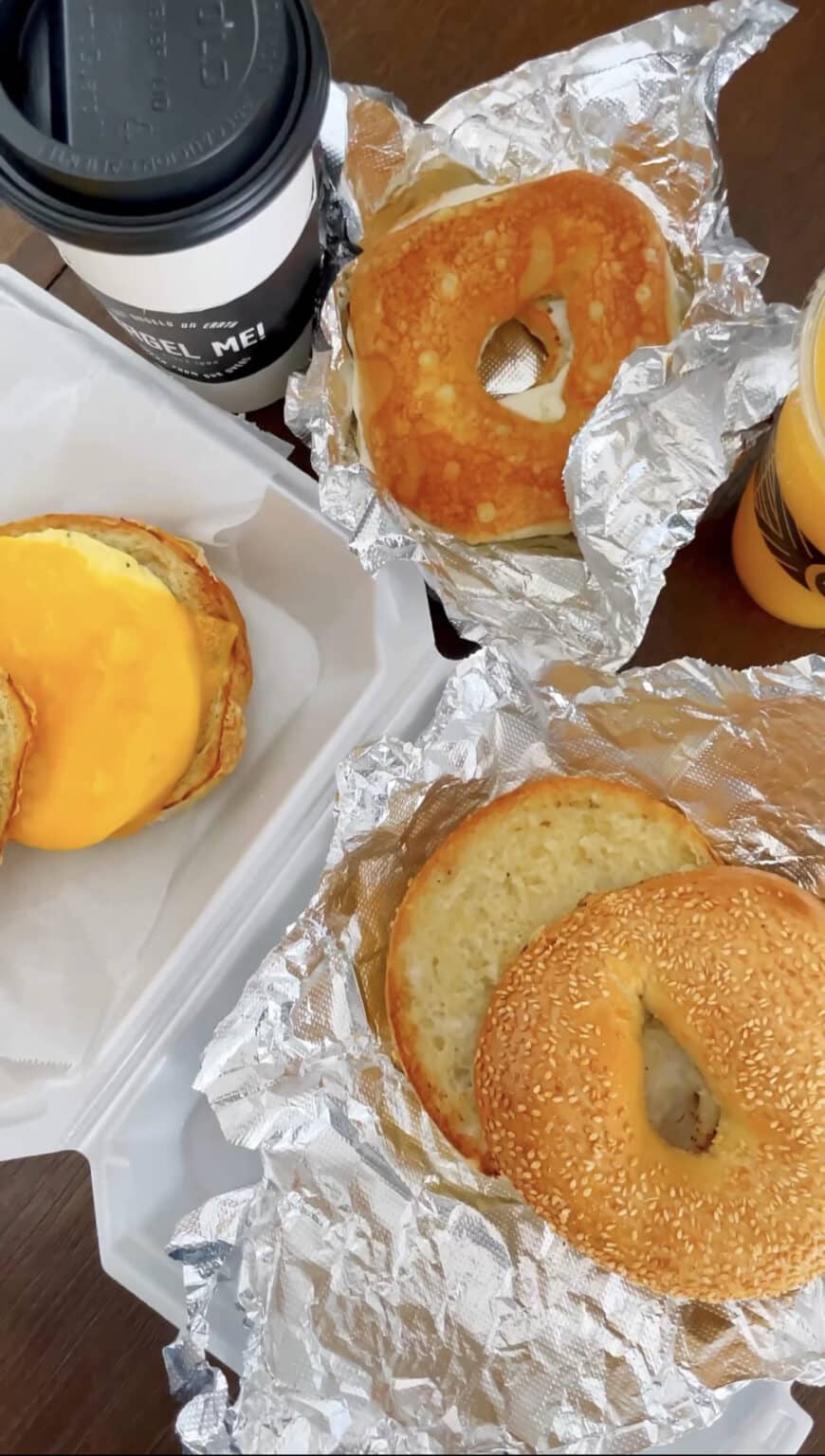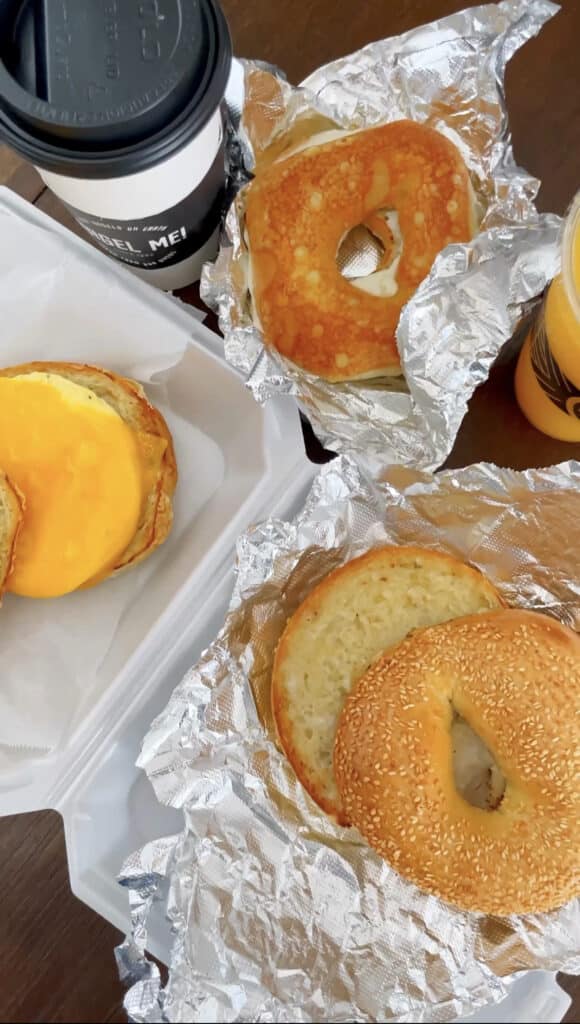 Bagelmania – Located in Orange, this small bagel shop has a loyal following thanks to its fresh, made-from-scratch bagels and friendly service.
The Great Bagel – This Costa Mesa spot offers a range of bagel flavors, as well as breakfast sandwiches and coffee drinks. Don't miss their lox bagel with cream cheese and capers.
These are just a few of the many great bagel shops to be found in Orange County. Whether you're in the mood for a classic plain bagel with cream cheese or something more creative, there's sure to be a spot on this list that will satisfy your craving.
Originally published on March 3, 2022. Last Updated on March 3, 2023 by Pattie Cordova