Your Best Self
Kicking off the new year with a belicious pouch cleanse
[disclaim]This is a sponsored post in partnership with belicious. All thoughts and ideas remain my own. [/disclaim]
So here's the thing: I used to be overweight until right around 20ish years old. It was during that time that I discovered the ability to lose weight and my efforts were soon propelled by adopting a vegetarian diet. I've kept that diet throughout all these years and through two pregnancies (each time my weight reached 200 pounds). On any given day, I still try to make healthy food choices because I don't want to be overweight again and because I need my kids to be healthy eaters. But even so, every once in a while I'll dig into a cleanse to kind of just reset my system. That's exactly what I did last month with the belicious pouch cleanse.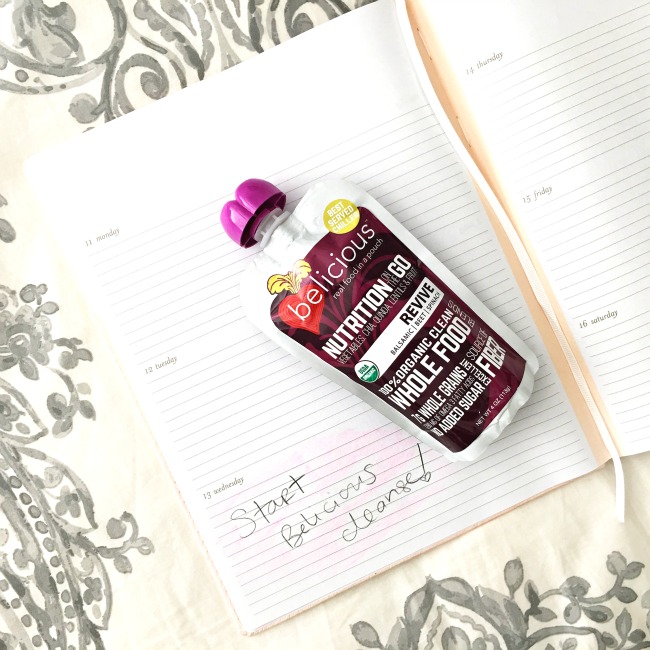 The belicious pouch cleanse is pretty simple. You're instructed to eat the meals listed in the cleanse and a pouch with each meal. A belicious pouch keeps you full in between meals. It's my favorite type of cleanse because it requires very minimal preparation before you begin. In fact, I had everything I needed for my cleanse so I didn't need to go out and buy anything special.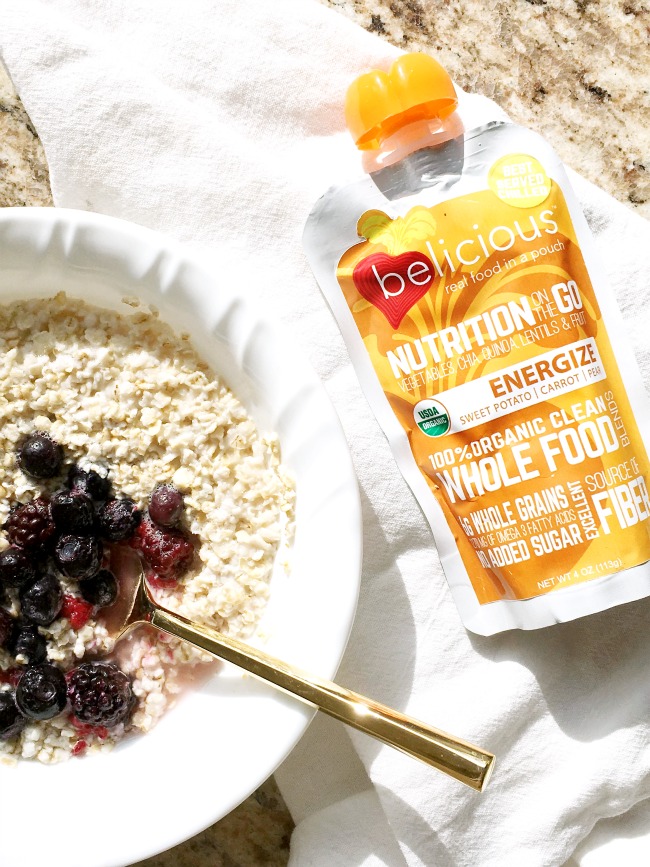 Breakfast on all three days is oatmeal with nuts and berries – and one belicious pouch. Lunch was either hummus with gluten-free crackers, an avocado dip with gluten-free crackers or nuts – each with a belicious pouch. Dinner was where I hit a wall. Each suggested cleanse meal listed a meat protein for dinner. So I just switched out that meal for a bowl of homemade pinto beans. The cleanse also strongly suggests that you ditch anything with caffeine and have at least 60 ounces of water or herbal teas throughout the day. That part wasn't as hard as I thought it would be. I drank herbal tea in place of coffee and I was good to go.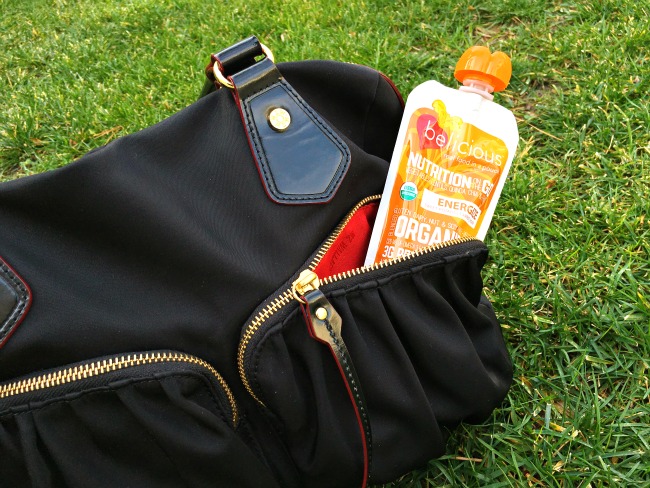 What I liked most about the cleanse is how easy it was to follow the directions. The pouches make it so that I don't have to be at home to do it. I don't have to throw things in a blender, and I don't have to think about what I need to eat. All the work is done for me, so all I have to do is just follow the instructions.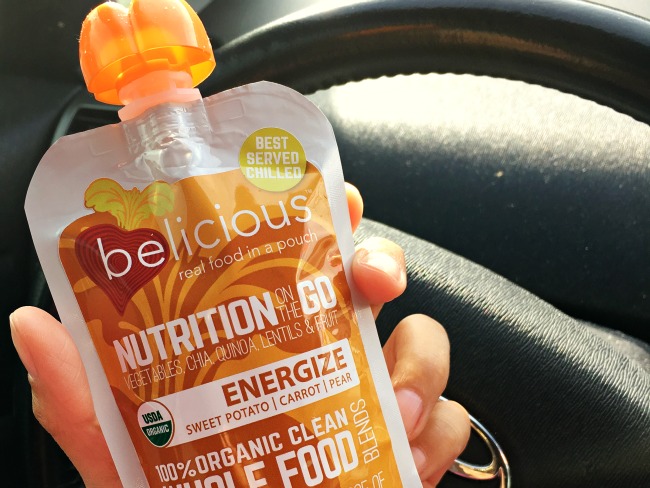 I chose to do the cleanse Wednesday, Thursday and Friday, so that had me having most of the pouches on the go. I would have one of the pouches after Bikram yoga, another while waiting in the line to pick up the kid, and the rest at home during breakfast, lunch and dinner.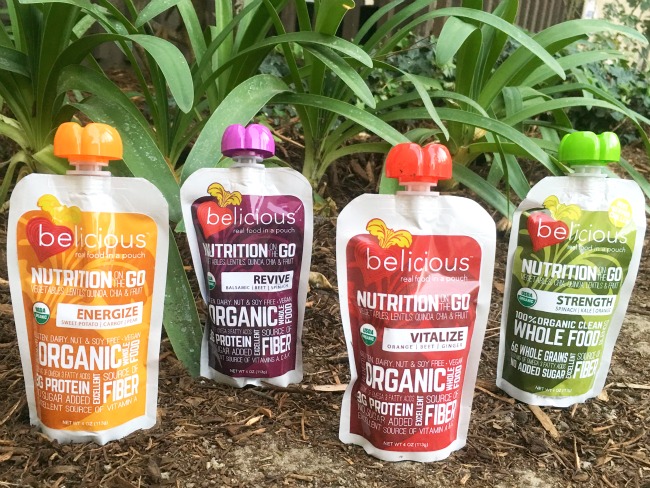 Here's the thing about the cleanse though – you need to just jump in and do it. Don't give yourself and out. Mentally commit to doing it and you'll do great. If you're used to eating three full meals on any given day, you may have a problem with eating less – power through it. One huge suggestion I would have for you is to enjoy the belicious pouches chilled. Leave them in the fridge a day before consuming, it'll make it easier to eat. You see, the belicious pouches are not sweet. They are super nutrient-dense and I would even say a bit chunky. All the nutrients in belicious come from the whole food itself. So when you're consuming the food, expect the skin of the fruits, veggies and grains. Nothing is gone to waste.
Each pouch has two servings of whole fruits and vegetables! And in terms of calories, it's basically nothing – just 90 calories. They are heavy in fiber (5 grams), so yes, it will definitely clean you out. It also has over 1,200 mg omega-3 fatty acids, so it's perfect for people who don't typically consume a lot of fish.
My first go-around with belicious was tough. I expected something sweet – and these were not. So what I did was just tough it out. I devoured huge chunks of it at a time and finished it off as fast as possible. Lunch time was easier because belicious tastes more like lunch/dinner foods, so my tastes buds weren't so surprised. On the second day, I even mixed in some of the pouch into my avocado. I'm not sure if that's allowed, but it made it seem like I was having more avocado dip than allowed.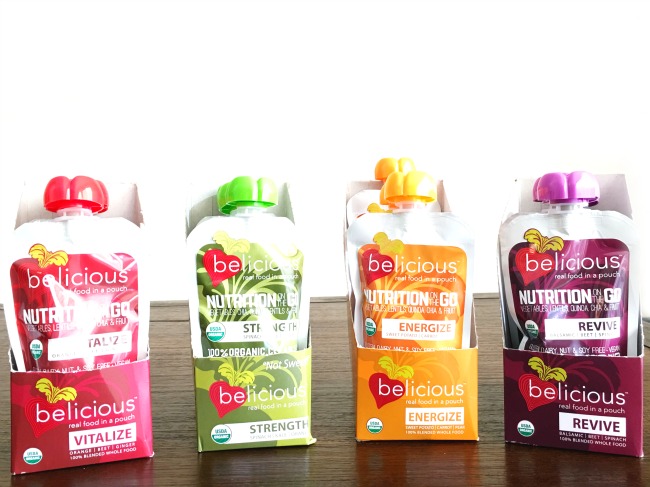 I would also note that I did get massive headaches the three days that I did the cleanse. I think it may be because I dramatically lowered my calorie consumption, but I kept my Bikram yoga schedule. So I burned a lot more calories than I consumed. On my next go-around, I'll skip the yoga while I do the cleanse.
belicious is real food in a pouch. It's what you enjoy when you don't have time to eat well, or maybe just want to supplement your current diet. The company was founded by Heidi Huntsman who at age 38 was diagnosed with stage 3 breast cancer and ultimately beat it. Heidi has since become determined to bring convenient real nutrition to everyone, especially busy, health conscious mothers like her. That's why each pouch contains a mix of fresh organic fruits, vegetables, whole grains, legumes and seeds.
If you're looking for a quick and easy pouch cleanse, check out belicious. It's really easy to follow, and you'll feel great when it's over. I also went down three pounds in the three days – so YAY!
Visit http://beliciousfood.com for more information on where to buy belicious pouches.
Originally published on February 7, 2016. Last Updated on February 7, 2016 by Pattie Cordova