The other day I was at the McDonald's playground and this mom sat next to me while her kids played. A few minutes later one of her kids comes up to her and the mom says to the kid, "Do want munchie munchie?" First off, I literally spit up my coffee because it sounded hilarious. The word itself, "munchie" is funny but she said it in such a serious non-joking manner that it made it even funnier. Thankfully she didn't see me and I really didn't mean to be rude.
So anyway, it got me to thinking of what words I had "babied" or "cutesied" for my kids. The one that came to mind was "socks". When my four year old was younger we would call them "sockies". I don't know why, we just did. We also said "night-night" instead of "sleep".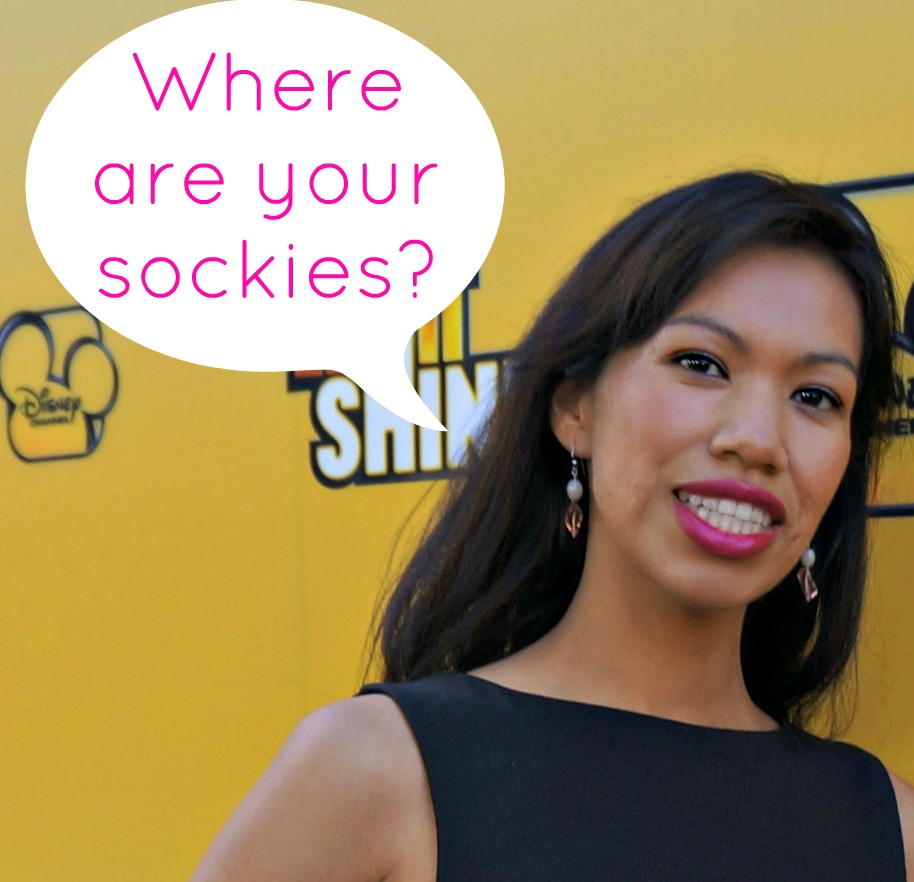 And as long as we're sharing baby talk, I'm going to call my mom out with her "wipies" instead of "wipes" and my mother-in-law with "mimi" for "sleep". I'm also pretty sure that most parents have words they have babied or made cutesy for their kids even though it's recommended that parents skip on the baby talk. However, it's also been proven that parents don't listen to every study out there. So in the spirit of open-parent dialogue I want to know – what words do you baby or make cute for your kids? Are you a parent that says, "choo-choo train", "boo-boo" or "ouchie"?
p.s. There is no judging here and I promise I won't laugh.
Originally published on June 16, 2012. Last Updated on August 9, 2017 by Pattie Cordova