Avengers Campus, an entirely new land dedicated to the next generation of Super Heroes, will open June 4 at Disneyland Resort inside Disney California Adventure Park.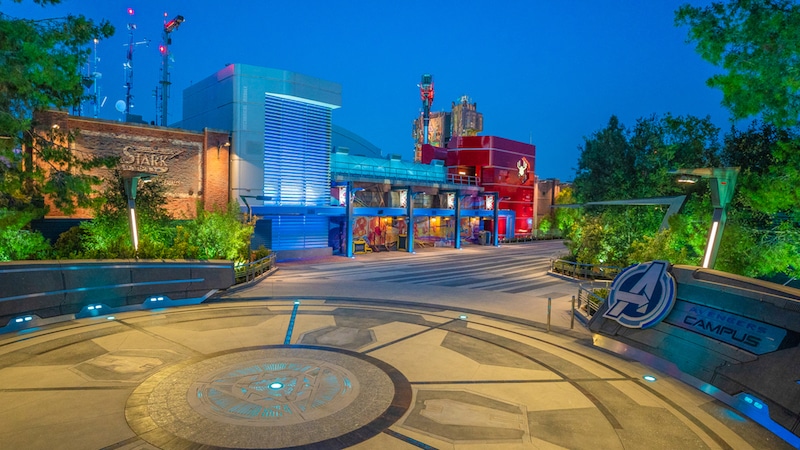 Guests are invited to team up with the Avengers and their allies to live out their Super Hero dreams in this fully immersive land that mixes innovative technology and fun for all ages.
The immersive land also presents multiple heroic encounters with Avengers and their allies, like Iron Man, Black Panther, Black Widow and more.
In this new land:
Spider-Man will swing above the rooftops with incredible acrobatic feats.
Guests will be able to sling webs on the new family-friendly attraction and first Disney ride-through, WEB SLINGERS: A Spider-Man Adventure featuring actor Tom Holland.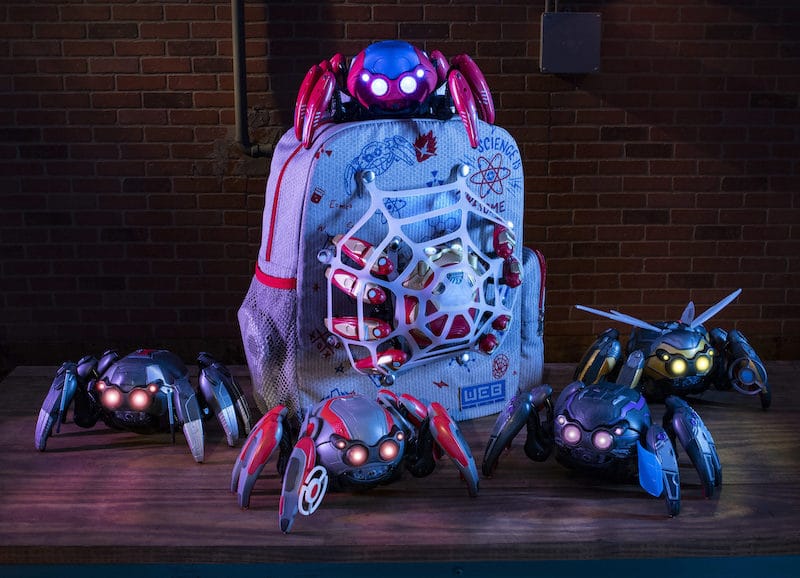 Guests visiting Avengers Campus at Disney California Adventure Park, opening June 4, 2021, will find the latest Super Hero gadgets at the WEB Suppliers store. Pictured here, interactive Spider-Bots, much like the ones seen throughout Avengers Campus, are powered by a remote control with eight articulated legs that move forward and backward. Guests may customize their Spider-Bot with tactical upgrades to harness the powers and style of some of their favorite Super Heroes.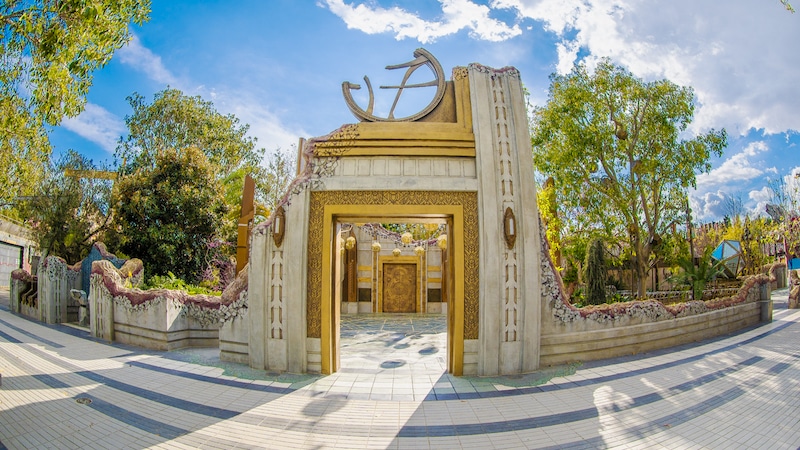 Iron Man dons a new suit of armor, Doctor Strange will bring the mystic arts to an Ancient Sanctum, and Ant-Man and The Wasp will appear for the first time at Disneyland Resort.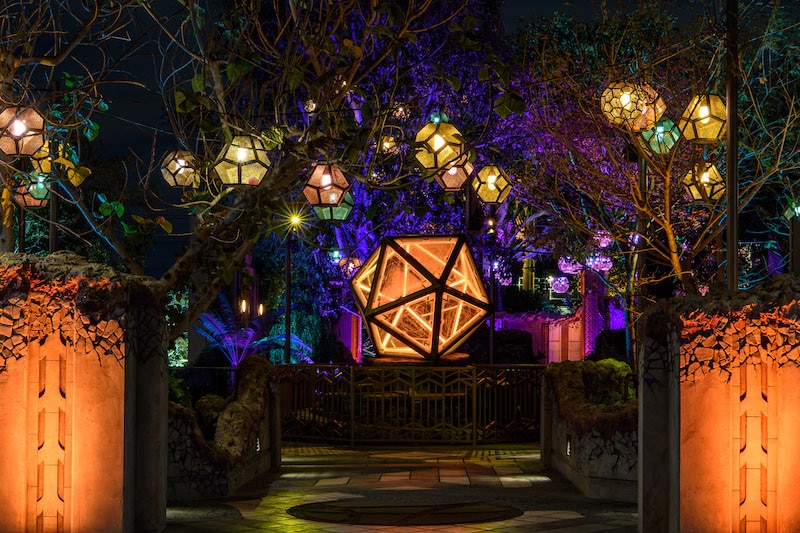 An Ancient Sanctum in Avengers Campus at Disney California Adventure Park will glow vividly with majestic colors and lights, pulsating with mystic energy at night.
New Super Hero recruits will encounter several Super Heroes throughout the campus at the overgrown ruins of this Ancient Sanctum.
While exploring Avengers Campus, guests will encounter several Super Heroes throughout the campus, including Doctor Strange in this Ancient Sanctum. As he meets recruits, Doctor Strange will train them in the mysterious ways of the mystic arts by bringing to life an ancient sanctum with powerful spells.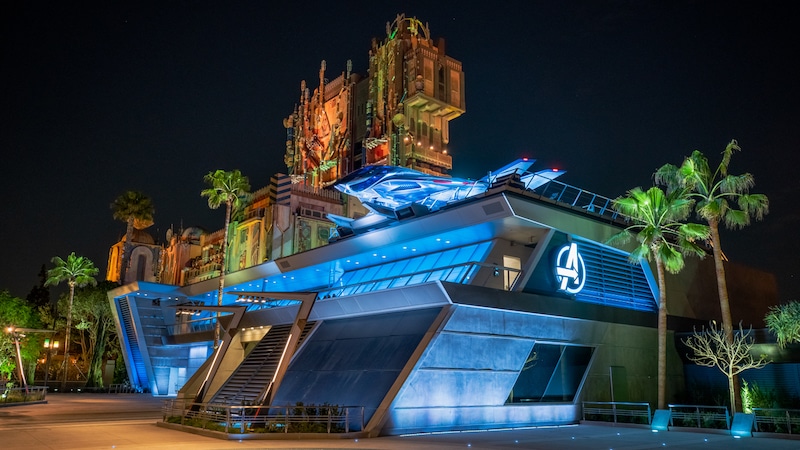 Guardians of the Galaxy – Mission: BREAKOUT!, a fan-favorite since 2017, will continue to exhilarate guests in a thrilling adventure.  
When it is time to take a break from the heroics, several new dining spots at Avengers Campus will offer dishes that are rich in both flavor and storytelling, including normal foods at unusual scales.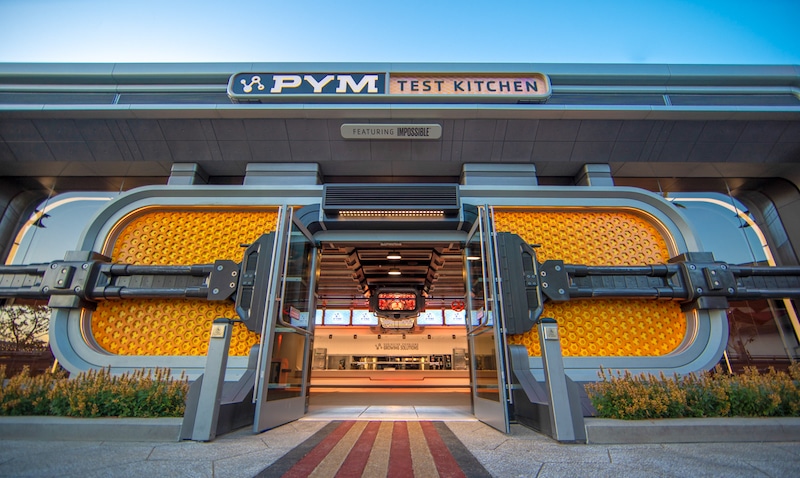 At Pym Test Kitchen, food scientists will utilize Ant-Man and The Wasp's shrinking and growing technology to serve up perfectly sized snacks.
Just as Ant-Man and The Wasp used shrinking and growing technology, Pym Test Kitchen, featuring ImpossibleTM Foods applies this science to innovative food. Pym Test Kitchen uses "Pym Particles" to showcase normal foods at unusual scales, including shareable bites, inventive entrees and sweet treats.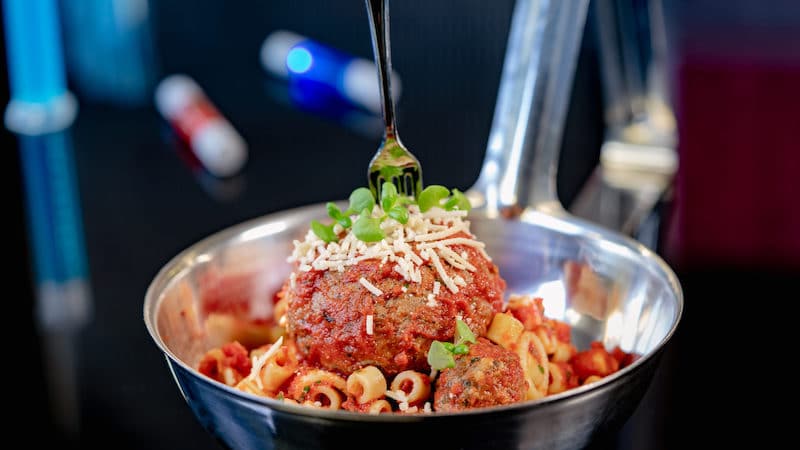 Guests will be able to delight in Experiment No. EE45: ImpossibleTM Spoonful (shown above), a pasta dish featuring plant-based Impossible™ large and micro meat-balls, served in a super-sized spoon with a tiny fork.
Please note: Guests planning a visit to the Disneyland Resort should be aware of the latest state travel guidelines. Theme park reservations will be limited and subject to availability and, until further notice, only California residents may visit the parks, and in groups no larger than three households, in line with current state guidelines. Please visit Disneyland.com for the latest information.
Get discounted tickets here (available April 15th): http://getawaytoday.com/?referrerid=7818
If you're looking for things to do in the area, check out our post on things to do in Anaheim besides Disneyland.
Photo credit: Christian Thompson, David Roark and Disneyland Resort
Originally published on April 8, 2021. Last Updated on April 8, 2021 by Pattie Cordova