Holidays
Angry Birds Goody bags and Donut Tower
We opted to have Krispy Kreme doughnuts instead of a traditional cake mainly because donuts are a very special treat in our home and they are easy to serve. The Hubster stacked them and added Angry Birds figurines (purchased on Amazon for $10.50).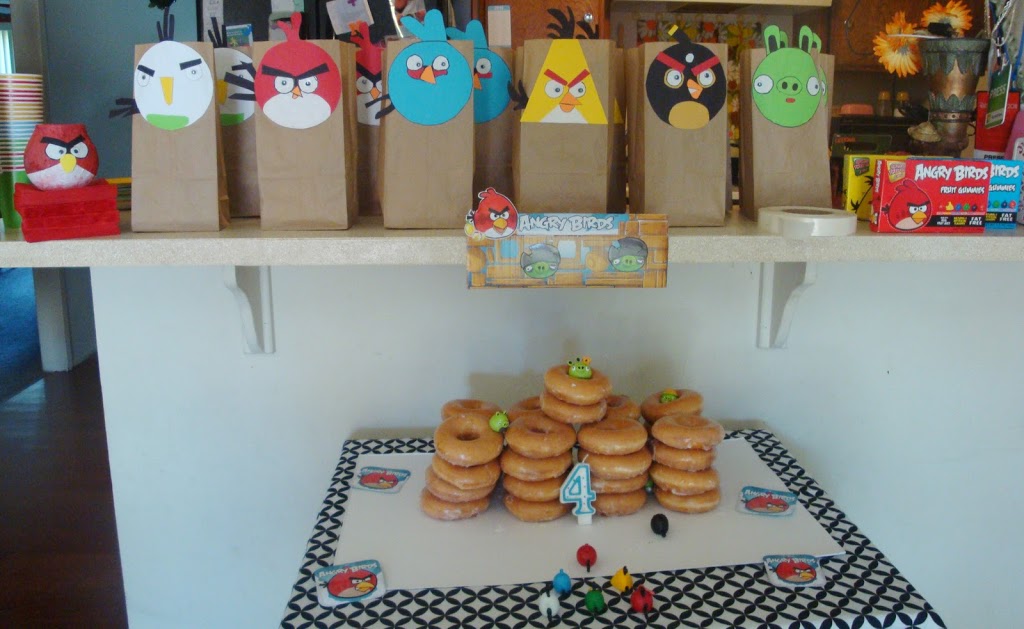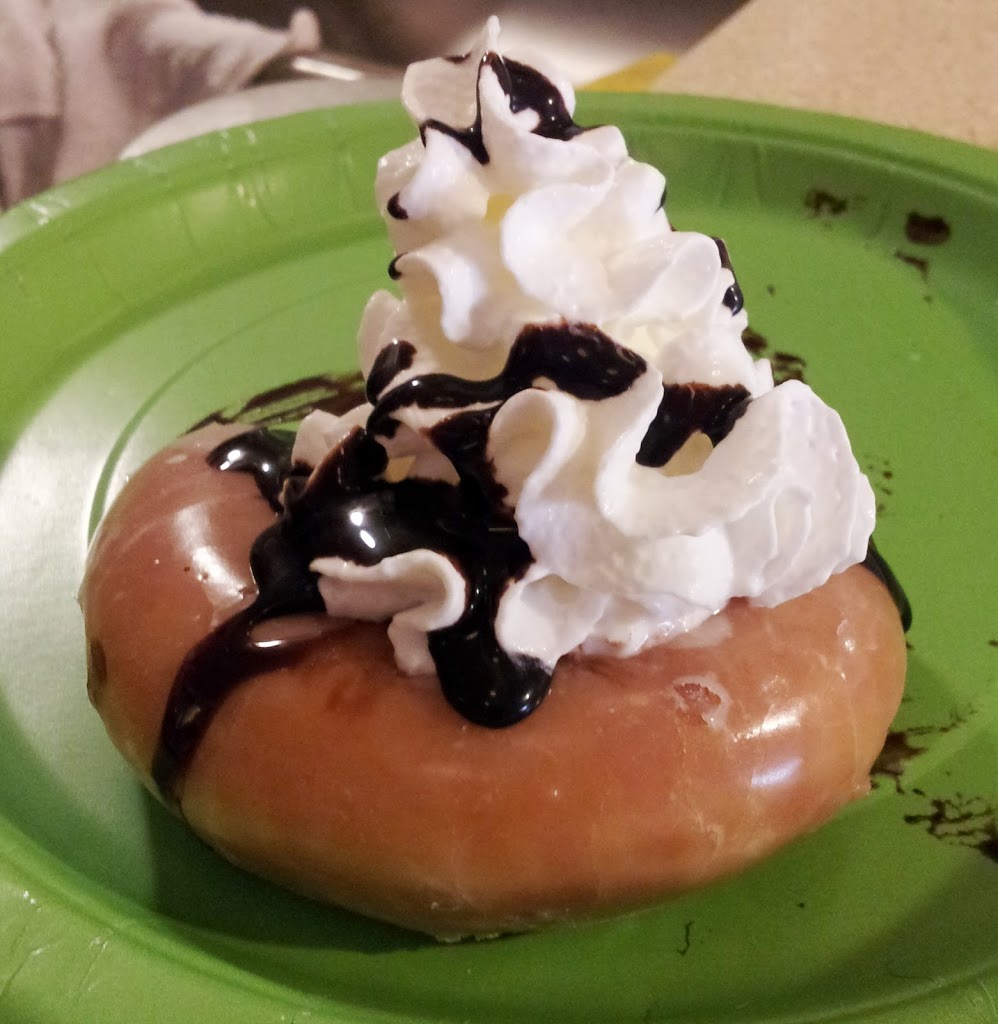 We topped off each doughnut with whipped cream (regular and chocolate) and ice cream toppings including caramel, strawberry and chocolate syrup. It was easy to serve each person and customize the desert to their liking.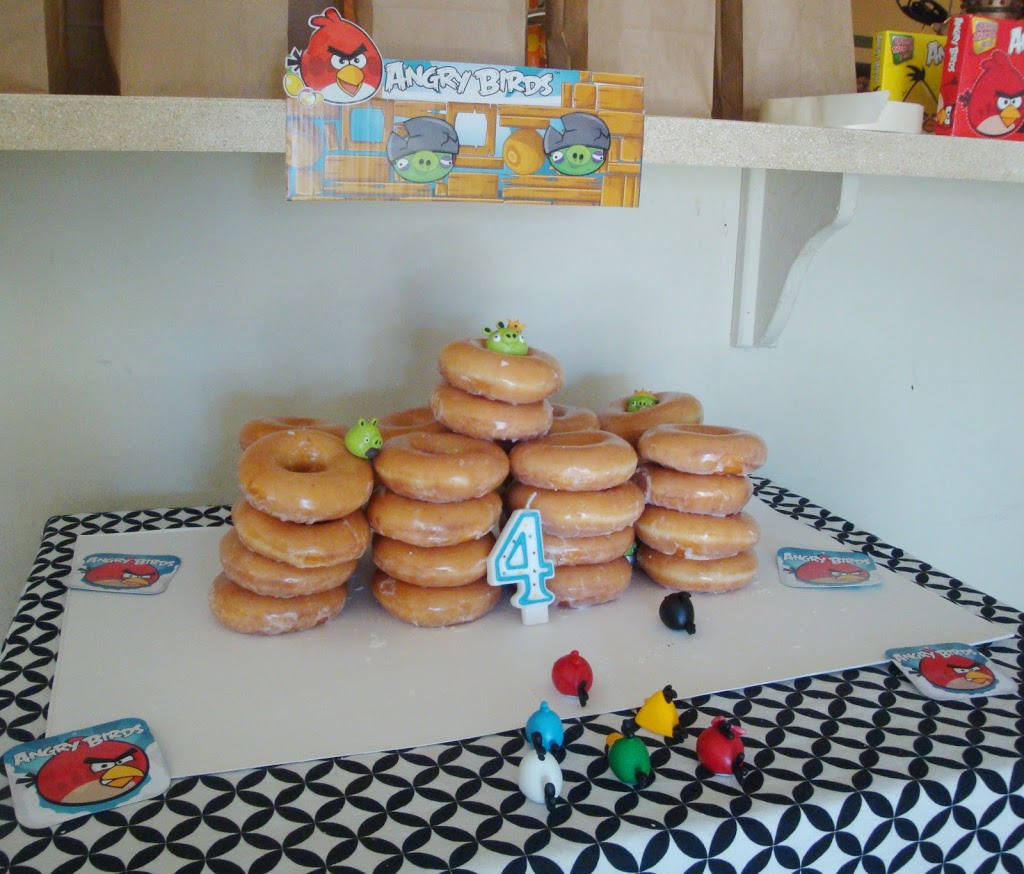 The goody bags were fabulous and made by my mom. She made two bags of each main character and we filled them with bubbles, Angry Birds bracelets, Angry Birds pens, Angry Birds stickers, handmade Angry Birds book markers, party poppers and party snaps. I purchased all the goody bag items locally, but the party poppers and party snaps can also be purchased online.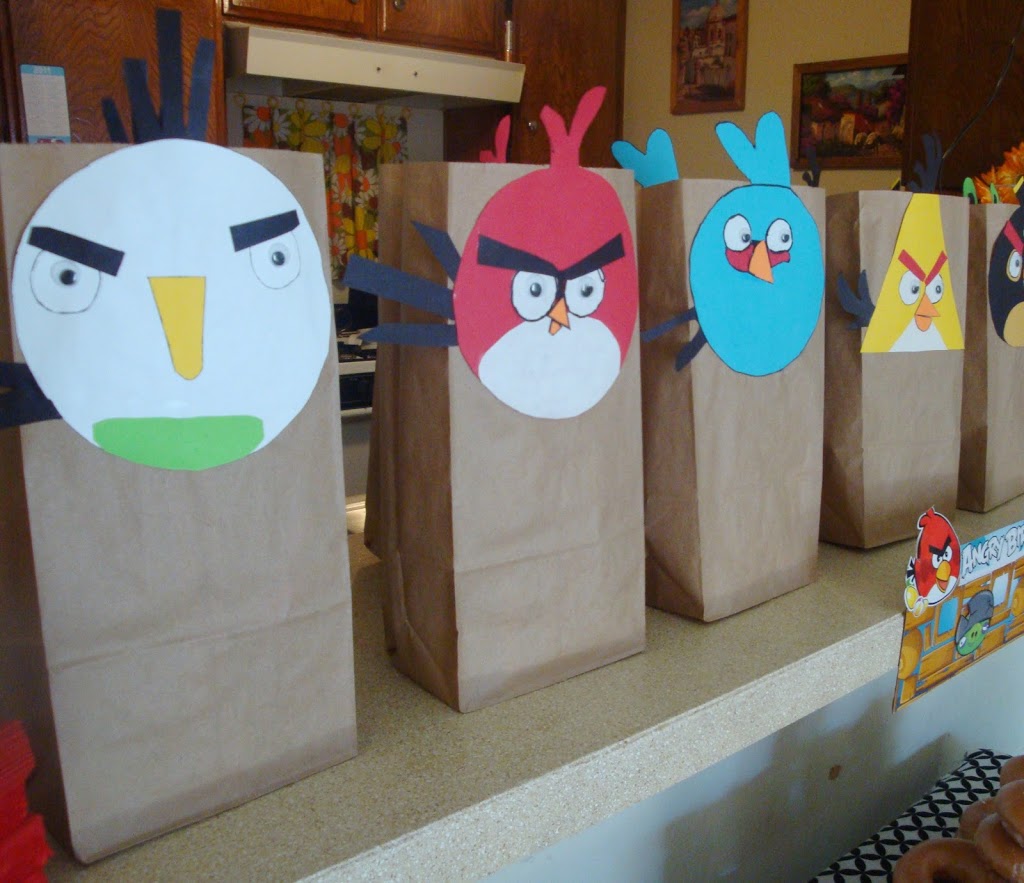 The goody bags also helped the kids carry their piñata loot home (more on that tomorrow).
Read all four parts in the Angry Birds Birthday Party series
Food: Livingmividaloca.com/2012/01/angry-birds-birthday-party-for-our-four
Goody bags and donut tower: Livingmividaloca.com/2012/01/angry-birds-4th-birthday-party-part-2
Angry Birds Piñata: Livingmividaloca.com/2012/01/angry-birds-4th-birthday-party-part-3
Decorations and Games: Livingmividaloca.com/2012/01/angry-birds-4th-birthday-party-part-4

Originally published on January 10, 2012. Last Updated on March 25, 2016 by Pattie Cordova