[disclaim]Guest post by Justine Burgess[/disclaim]
Are your kids already getting bored and the summer has barely started? Are you wracking your brain to figure out a plan for the week? Well, we have FIVE fun ideas for how to spend some of your summer time and in some cases, keep your kids learning in the process.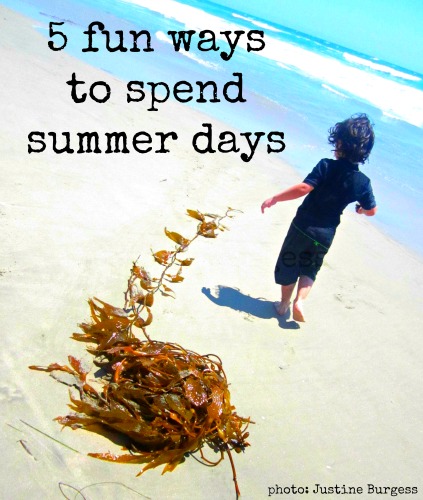 Head to a National Park. You can get a National Parks Pass good for 12 months at the ranger stations at your nearest national park (call first to determine availability). Summer is a great time to take the family, the kids, or yourself on a road trip to places like Yosemite, Joshua Tree, or Sequoia, just to name a few. You can visit ancient archeological places, commune with nature, and explore historical projects like National Park Service American Latino Heritage projects. Plan your trip by visiting www.nps.gov.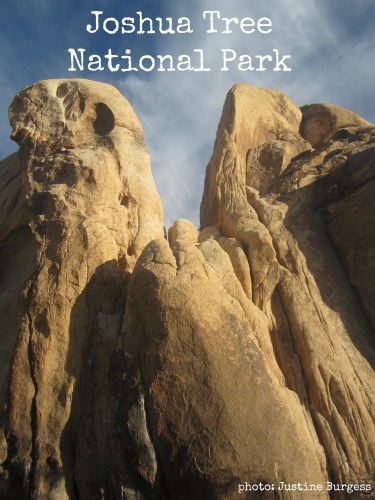 Get a library card. Your local library likely has tons of fun activities for the kids over the summer- reading programs and story time, movies, and fun crafts and exhibits. You may even get to see occasional guest speakers. Our library had a police officer come in and talk about what they do. The kids were fascinated. Best of all, books are FREE and will only cost you the gas to get there. Instill the love of reading in a child early and it will benefit them for a lifetime.
Movies. Many theaters have great summer movie programs, where family films are shown for free or at a very low cost. Usually the films are rated G or PG and are perfect for families with kids. You also get the benefit of being inside the air-conditioning during these hot, hot days. Bring along some snacks and water or take advantage of family specials at the concession stand. If you are looking for a first-run movie, head for a matinee time. Tickets will still be discounted and you'll get to see recent releases like "Despicable Me 2," our absolute favorite movie of the summer and one that we plan on seeing several more times – that's how funny it was. My son can't get enough of the minions. It's the #1 movie this season for a reason.
Go to the mall. I know, that sounds weird coming from the person that writes Frugal Friday. But seriously, go to the mall. FREE AIR CONDITIONING. Plus, most malls these days have kids play areas. They're really meant to give shoppers with kids a break from the "Mom, are we done YET?" questions, but plenty of moms groups and parents with kids head to them specifically for the play areas. The interaction with other kids of varying ages really helps little dudes and dudettes to learn social skills. Bring some snacks and water (or pillage the free samples in the food court) and you're set. Just leave your credit cards at home.
Free summer workshops. For one example, Home Depot Kids Workshop and Lowe's Build and Grow both offer kids building workshops on weekends. So far, my son has built a firetruck, a Ghoul Bus, a toolbox, and Lucy's car from "Despicable Me 2". He learned how to properly use a hammer and safety glasses, how to paint and construct his own toys from the wooden kits, and the satisfaction of knowing he did it himself. Many Lego stores and toy stores also offer free builds on certain days. Sign up for emails or check the websites for build dates, times, and projects and to reserve your space.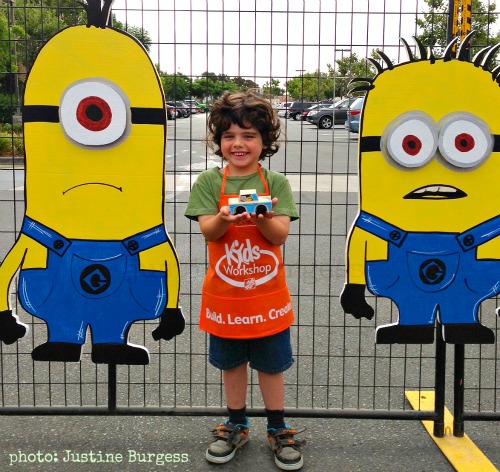 And don't forget to eat loads of ice cream. It wouldn't be summer without ice cream!
Originally published on July 19, 2013. Last Updated on April 12, 2017 by Pattie Cordova