We had a blast at Knott's PEANUTS Celebration over the weekend, and one of our highlights was doing something that we've done before, but with a twist. This year, the Sky Cabin at Knott's Boardwalk has transformed into Woodstock's nest as Woodstock's Bird's Eye View!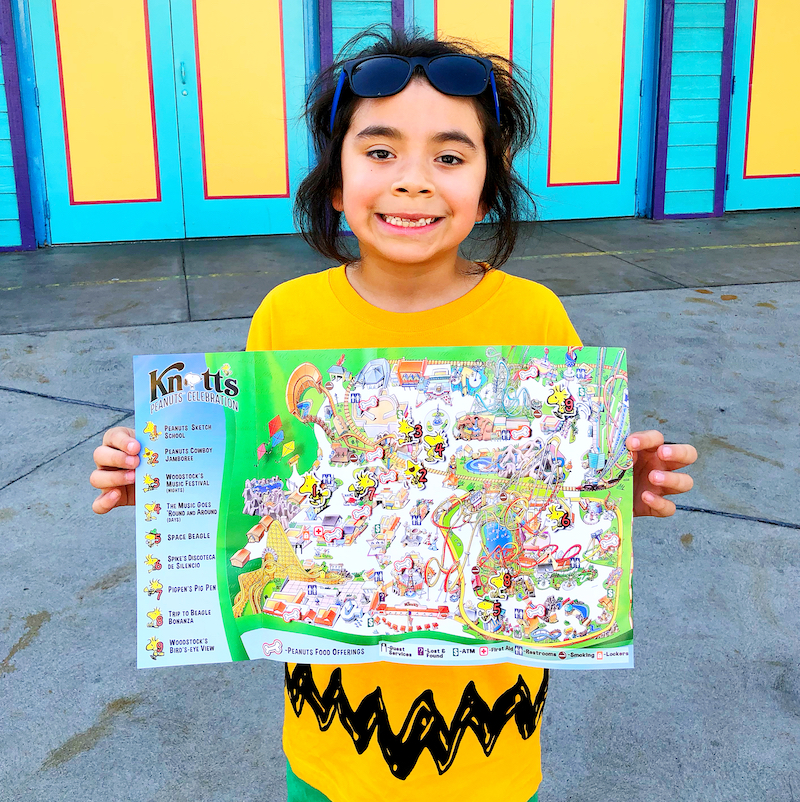 There were no major restorations to the ride, but it's been updated in a way that fits just perfect with Knott's PEANUTS Celebration. The entire ride is wrapped in the cutest scenery. It looks just like Woodstock's nest! There are clouds set against a blue sky and cute Woodstocks flying all around.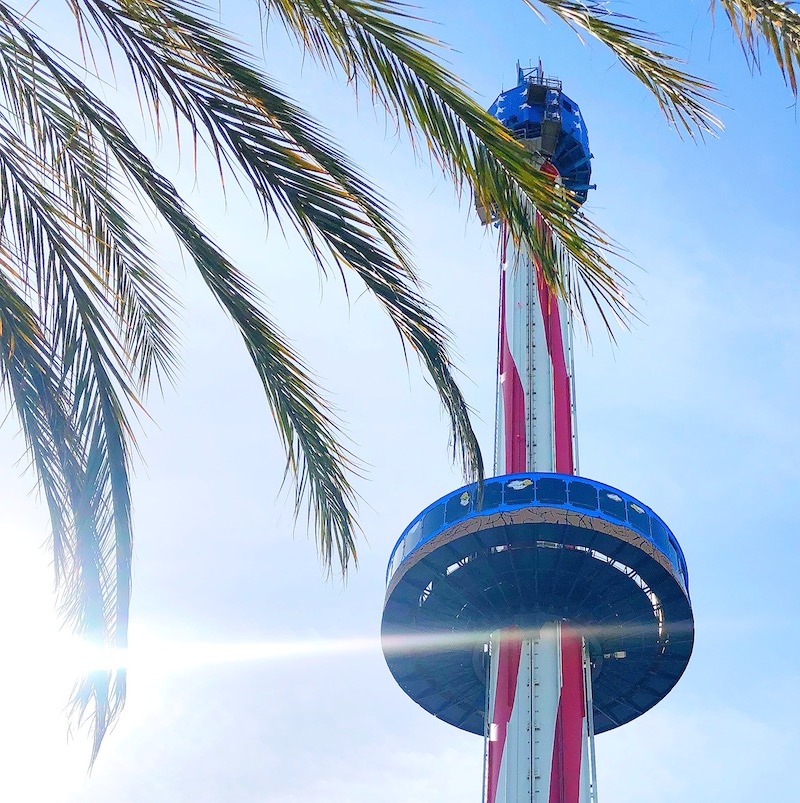 Inside the ride, you'll notice another change – the ride's narrator! Charlie Brown and Woodstock have taken over narrating the ride. They give you safety instructions as well as point out notable spots at Knott's Berry Farm.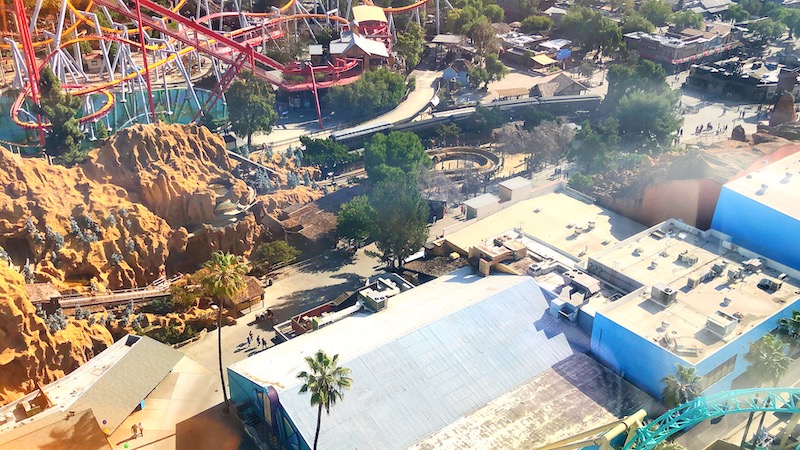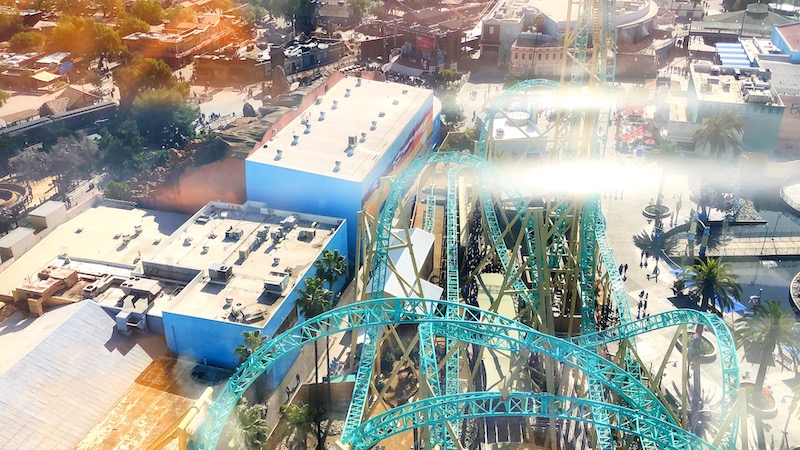 Perhaps my favorite reason for liking this new addition to the Knott's PEANUTS Celebration is because it allows me to see everyone enjoying the park. I love visiting Knott's Berry Farm and seeing everyone else enjoy it too just makes it even better. It's like a huge community of PEANUTS-loving fans!
We made time to check out all the delicious Knott's PEANUTS Celebration food offerings while we were at the park. Can't wait to go back!
The Knott's PEANUTS Celebration will take place weekends in January and February, plus Presidents' Day. Admission is included with a regular park admission ticket or a with a Knott's Season Pass.
For more information, visit the Knott's website, and please share your photos online using the hashtag #KnottsPEANUTScelebration. See you there!!!
p.s. Don't forget to add FunPix to your season pass!!! You'll get UNLIMITED photos by Knott's photographers with the cute Knott's frame.
Where to stay in Buena Park
Knott's Berry Farm Hotel – our first choice because it's literally within the resort. Your hotel stay also includes parking and if you book the Snoop room, Snoopy himself tucks you in (plus, you get two Snoopy plushies).
Courtyard by Marriott Anaheim – within walking distance to Knott's Berry Farm (only half a mile away). Hotel stay includes free self-parking.
Fairfield Inn & Suites Anaheim Buena Park – one mile away from Knott's Berry Farm. Hotel stay includes breakfast and free self-parking.
Discounted Knott's Berry Farm Tickets
NOTE: Prices increase throughout the year. Visit Knotts.com for updated pricing.
Originally published on January 28, 2019. Last Updated on October 26, 2022 by Pattie Cordova