[disclaim]We believe that Stride Rite makes awesome shoes for kids. And that's why we've partnered with them to keep parents everywhere updated on their latest offerings.[/disclaim]
Our October has come to an end and all I can say is, "whew!" I'm super exhausted just thinking about everything that we did – and it all started with Mickey's Halloween Party at Disneyland Resort. That same weekend we had a handful of events and then it snowballed from there. Of course, many of the things that I do are things where my family also come along. So for me, it's important that my kids (especially the younger one) have shoes that can take him from place to place and not pinch, or hurt over time because dealing with that is the last thing I want to do. And because my youngest chiclet basically lives in Stride Rite shoes, he chose to wear his Stride Rite Star Wars character shoes for much of the month. So what did our weekend's look like exactly? Something like our first weekend in October.
Mickey's Halloween Party
We spent about six hours at Mickey's Halloween Party and the kids walked every bit of it. I'm not much of a stroller person, so we gave those up when the chiclet was around 2 years old. But that doesn't mean he's been walking around the whole time. Before this year, we would do a mix of having him walk and carrying him piggy back. But this year there was none of that. He walked the whole six hours!
It was around this time that I saw how useful the lights on his Star Wars character shoes came to be. It was dark and being able to see him walking through the crowd was very helpful.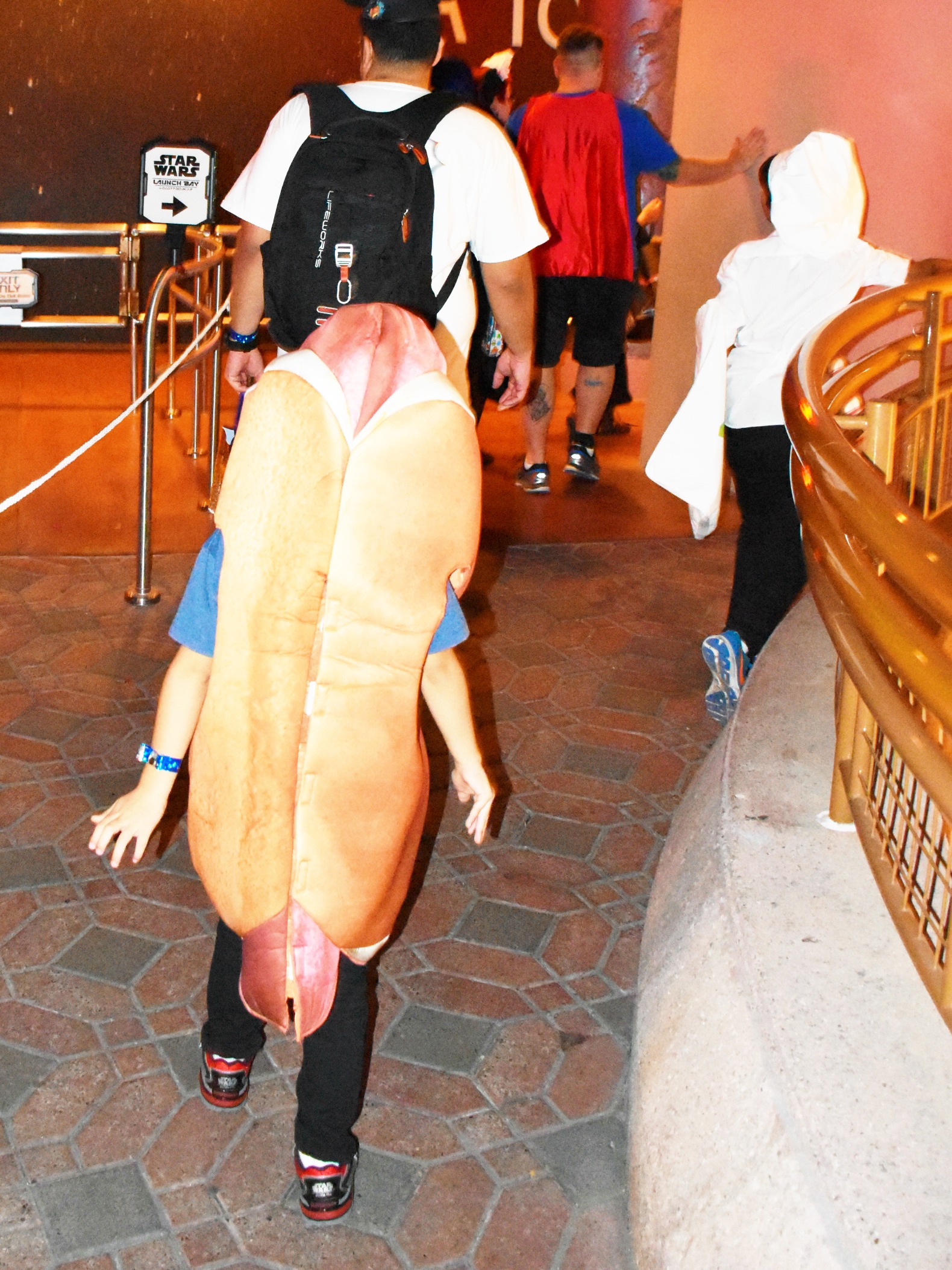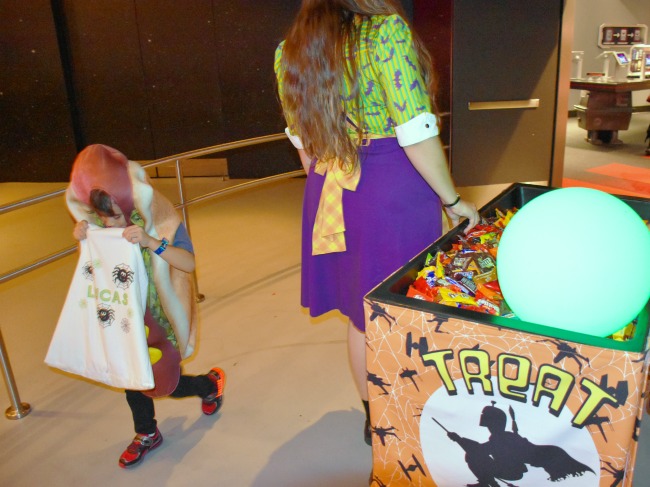 Fresh Brothers Grand Opening
The following day we went out to celebrate Fresh Brothers' grand opening. They have a new location at the Irvine Market Place and it's not only gorgeous, but it also has some of the best pizza that I've had in awhile. It's SO good!
We stopped by for their make-your-own pizza party and the chiclets each got to top off their own little personal pizza. We all had a great time and it was the perfect meal before our next stop – Segerstrom Center for the Arts.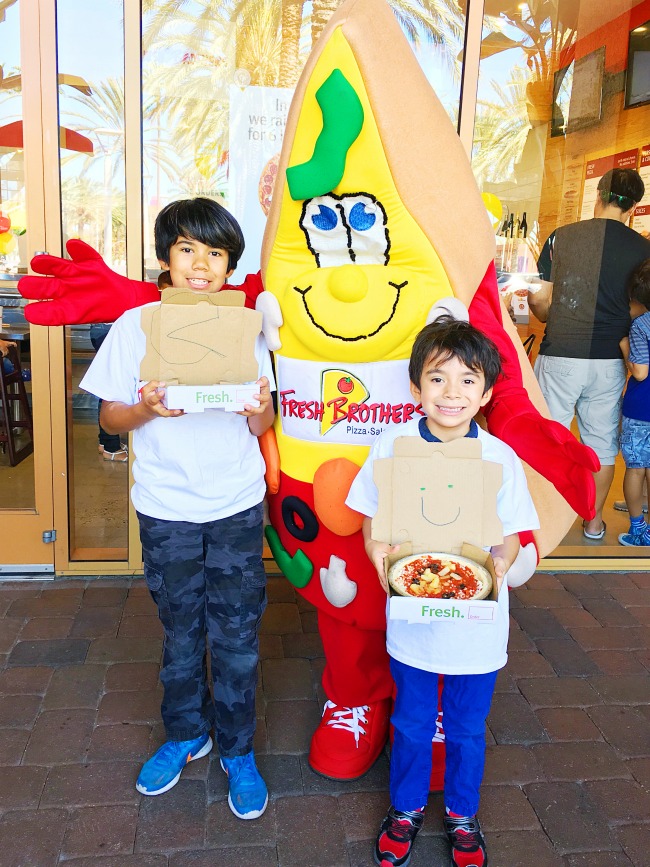 Shanghai Acrobats Show
After our Fresh Brothers visit we went over to Segerstrom Center for the Arts for the Shanghai Acrobats show. This was their first time doing a show in Southern California and we were fortunate enough to catch it all. We had a fantastic time and the kids were inspired to learn more the acrobats and China due to the story being told throughout the show.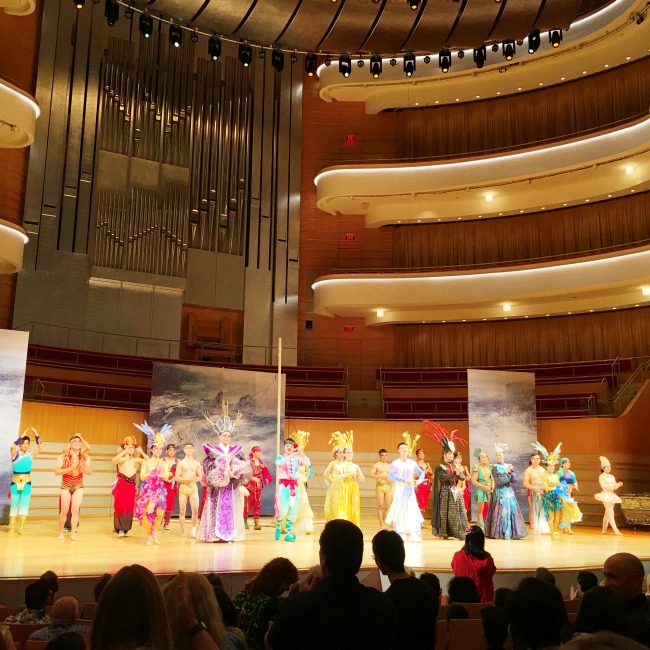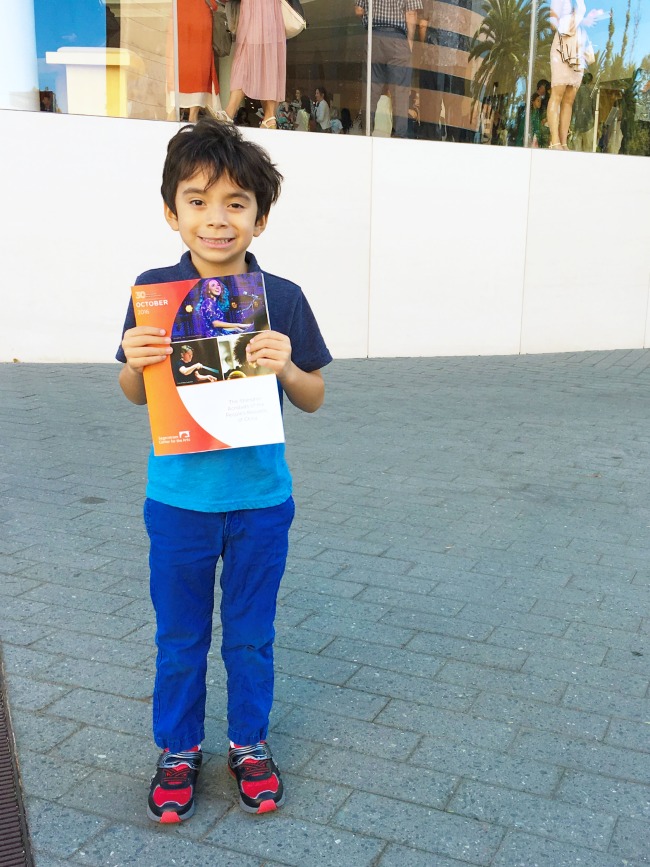 A day at the movies
The following day we took the kids to watch Miss Peregrine's Home for Peculiar Children. We've been wanting to watch it ever since we saw the premier of the film after Tim Burton's hand and foot print ceremony – and the Hubster hadn't seen it so we had to take him. The kids loved it – and yes – I totally recommend it. It's a bit on the weird and creepy side, so it may not be suitable for the younger kids. My five year old is a huge Tim Burton fan though – so he loved it and wants to watch it again.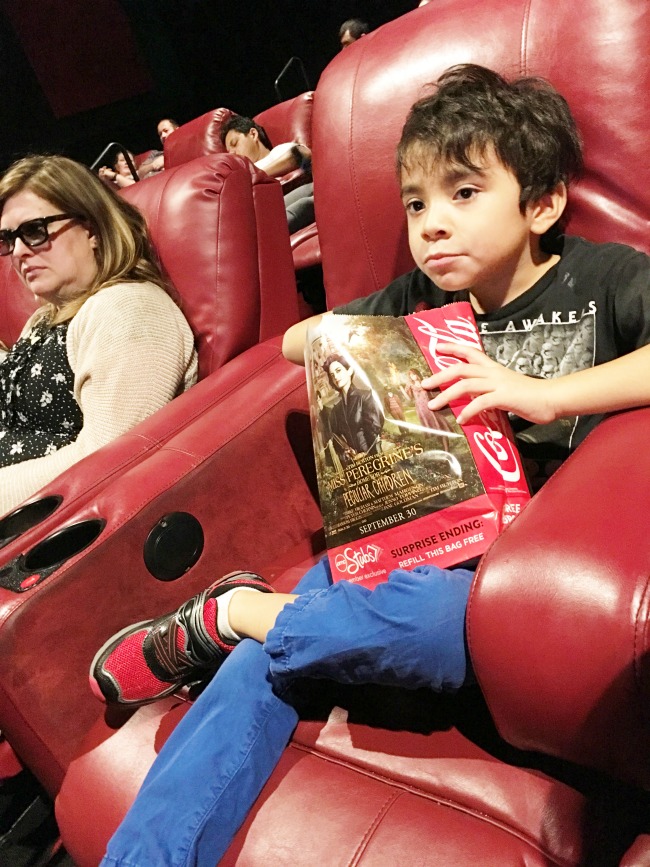 Shopping for Dia de los Muertos
We wrapped up our weekend shopping at Northgate Market for this year's modern Dia de los Muertos altar. While we were at the store, the kids also stopped by the tortilleria and saw the tortillas being made in the big machine, sorted by the workers and even taste-tested their own. A nice hands-on demonstration for something that they enjoy eating every week.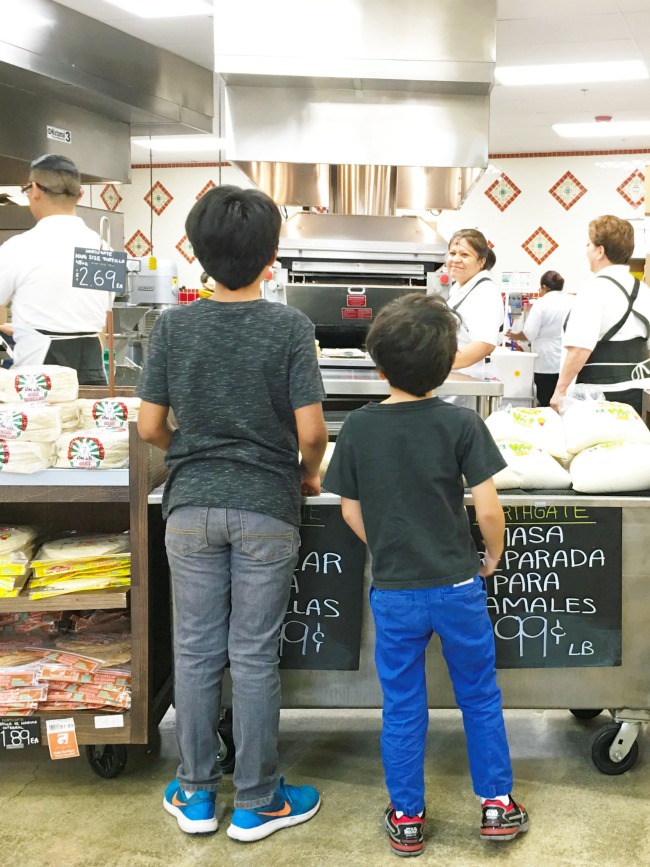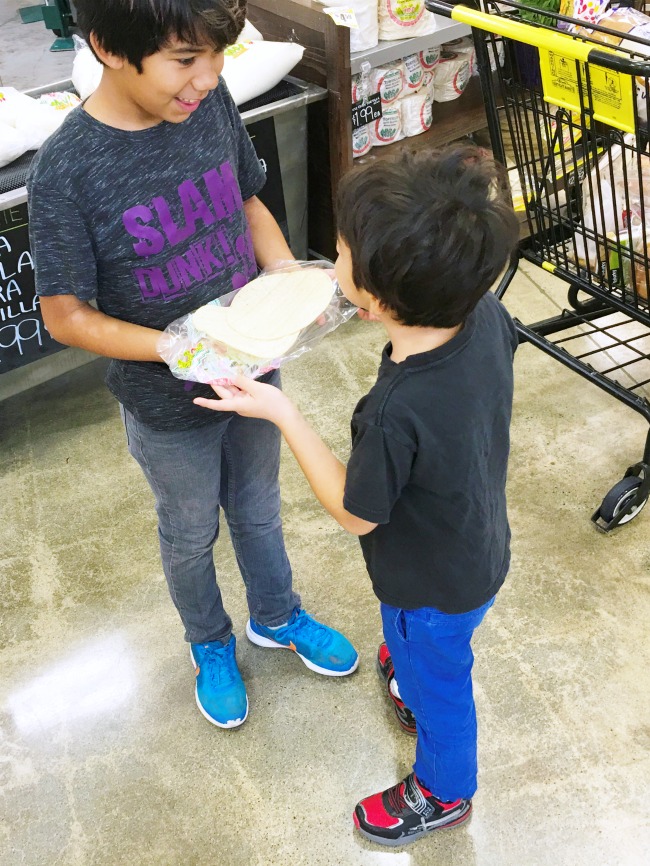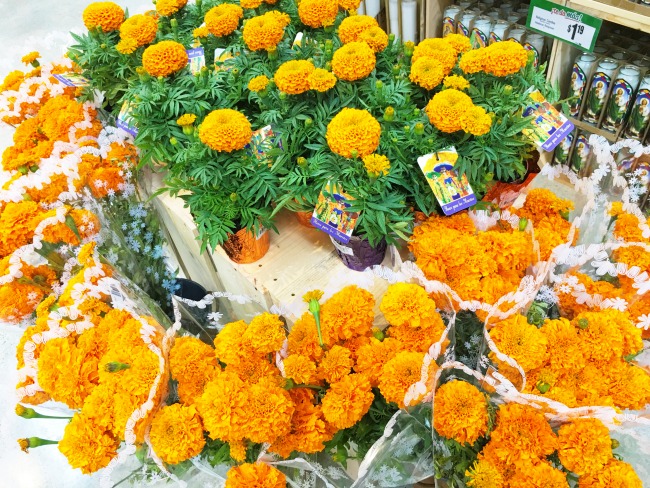 Lucas' Star Wars character shoes are his favorite this season and he's been wearing them just about everywhere. October has come to an end, but our busy season is in full force and he'll continue to get a lot of use out of them.
Meanwhile, if you're looking to pick up a pair for your kid(s) before November 9, 2016, make sure to take advantage of their October Promo where you can get 15% off select styles when you shop online. And yes – these Star Wars character shoes are part of the promotion!
October Promo Details
Between October 11, 2016 and November 9, 2016, take 15% off select styles when you shop online, and Stride Rite will donate 1% of net profits from these purchases to Soles4Souls. You can also participate in Stride Rite stores by bringing in a new or used pair of shoes, and dropping them in the Soles4Souls donation bin. As thanks, you will receive 20% off a new pair of shoes on the same visit.
Stay connected with Stride Rite
Stride Rite stays connected with its fans through different channels including their email subscription list, Facebook, Twitter and Instagram. And if you own Stride Rite shoes of your own, make sure to share them online and use the hashtag #StrideRiteSmiles – they might feature your picture online!
Before you purchase your next pair of Stride Rite, I would suggest that you sign up for Stride Rite rewards, you'll earn cash rewards for your purchases and you'll get insider benefits too!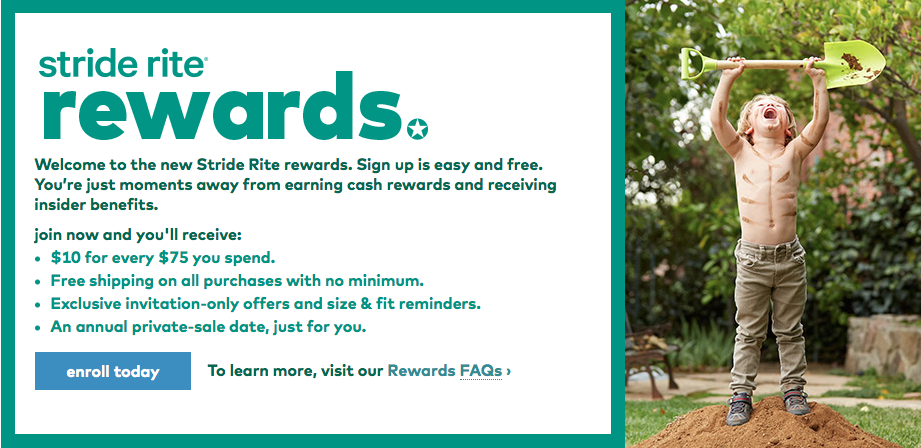 Originally published on October 30, 2016. Last Updated on August 12, 2018 by Pattie Cordova