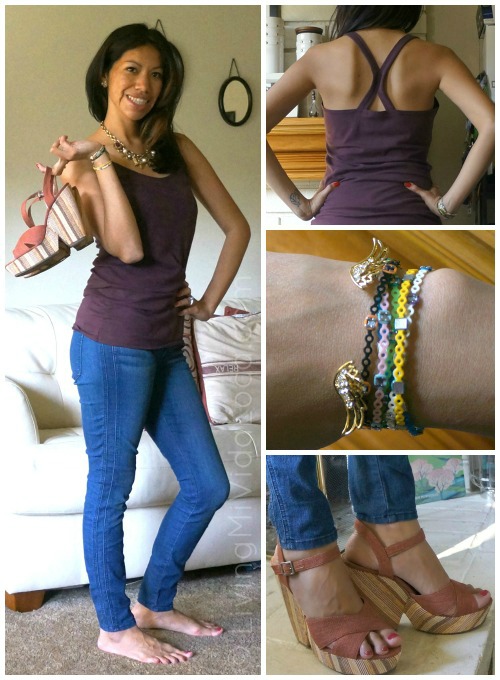 I had the best time shopping at Westminster Mall for Spring fashions. With a $100 gift card provided by Simon Malls, I buckled the baby in the stroller and then the kids and I went shopping for Mami. I had a clear mission – add a dress and some new shoes to my Spring wardrobe that can transition into Summer.
Because of where I live, it is pretty much always Spring or Summer season. Open toed shoes and sandals are never stowed away. Tank tops are used year round and dresses? I practically live in them!
So let me show you a few pieces I purchased at Westminster Mall:
I LOVE the plum tank top from Foreign Exchange. It is so ridiculously comfortable and the length is complete perfection. The wedges from DSW are a great height and because of the neutral tones, I can wear them with just about anything! I'm still diggin' my bracelet too. I like to wear it with my Braced-lets for a more casual look. At night, it's nice to wear it on its own.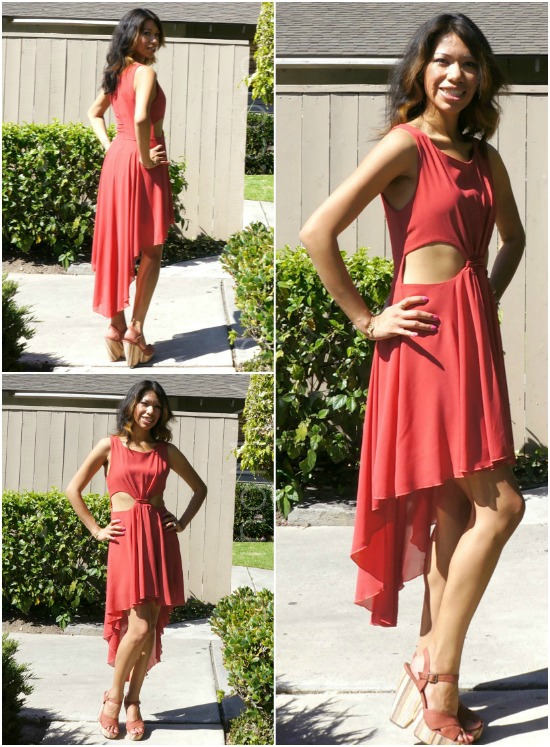 The chiffon dress is super comfortable. I've only worn it once since I got it, but I do plan on wearing it again – soon! I'm 5'8″, so I do wish the length was a little longer in front (maybe one inch more). It's definitely a conversation starter and people tend to turn their heads when they see it. I am in love with Foreign Exchange stores and it's definitely my number one stop from now on for trendy dresses and accessories.
I purchased everything with my Simon gift card. And because I kept forgetting the balance, I was more than happy to use the Simon Mall app on my phone to check the balance (because there is nothing more embarrassing than going to check-out and finding that you've maxed out your gift card). The app is free to download to your iPhone or Android device.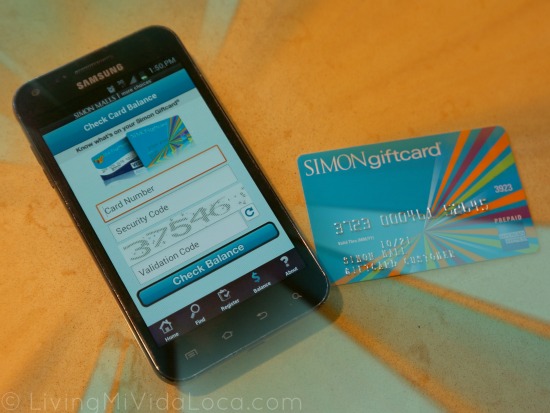 There are a few things that I purchased that are not pictured above.
To get the full story, check out my vlog:
Tell me – what is the Spring fashion trend that you're loving right now.
I am a Simon Mall Correspondent. I received a gift card from Westminster Mall to facilitate my shopping. This post do not necessarily represent Simon Property Group's positions, strategies or opinions.
Originally published on March 28, 2013. Last Updated on July 23, 2019 by Pattie Cordova