Pinot Provence is located in Costa Mesa, California inside the Westin South Coast Plaza. It has the distinction of being awarded "Best French Restaurant in Orange County" – and I recently had the opportunity to see why during a private media dinner to taste Pinot Provence's launch of their Market Tasting Menu.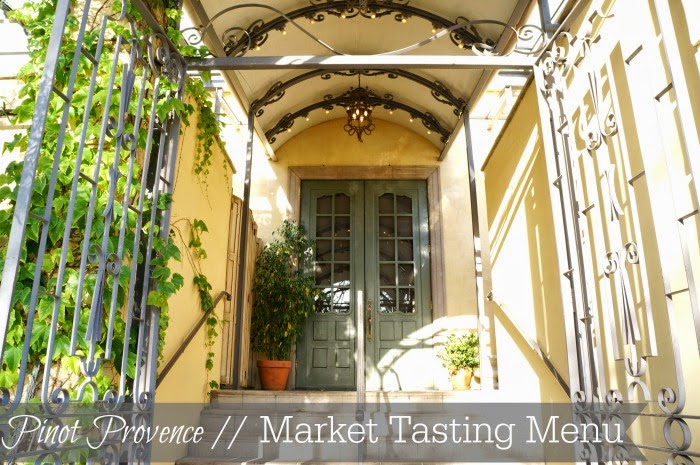 The new market tasting menu is driven by the freshest items available at farmers markets in Southern California, more specifically – the farmers market at the OC Fairgrounds. This is where you can find Chef Alfonso shopping for fresh ingredients every week and creating a new menu that captures and celebrates the bounty of California summer.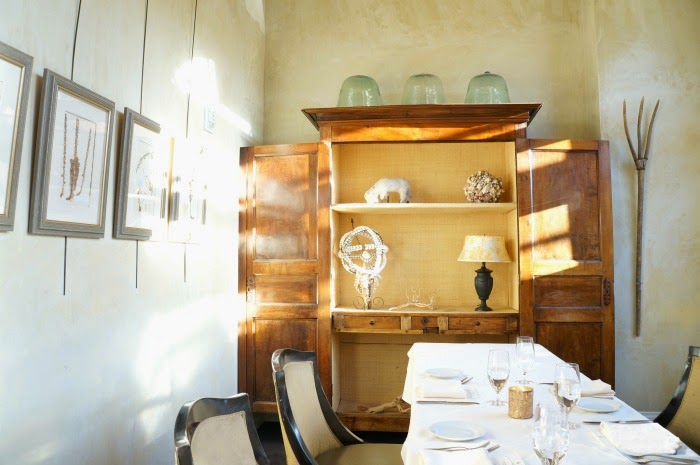 We enjoyed our meal inside one of their beautiful private rooms, designed in quintessential French Provincial style. From the dried flowers on the wall to the bird cages hanging outside, the atmosphere sets the stage for the light and refreshing menu.
The five-course meal is changed every Thursday depending on ingredient availability. Each course is small in size, but has you leaving the table full and satisfied.
The menu I enjoyed started with fresh chick peas doused in lime and chile. It was a great way to present chick peas and had just the right amount of kick to them.
It was followed with a refreshing, cold and creamy asparagus and buttermilk vichyssoise. The edible flowers were a great touch and although vichyssoise can be served hot, I'm glad that it was served cold on a hot summer night. This vichyssoise was served table side.
We were then served a plate of carrot hummus, braised carrots and pistachio. The hummus was sweet and a twist on the traditional with an unexpected light citrus taste.
Carrots were once again present in the fourth dish alongside ramps and favas. The original menu listed duck breast as the main feature in this dish, but being vegetarian, I opted out of it. The lack of meat did not take away from the dish. Instead, it felt like a refreshing new way to enjoy vegetables, especially when they were coupled with violet mustard.
Dessert was Chef Alfonso's cheese find alongside honey comb. It was served on a simple white dish and a sweet ending to dinner.
I invite you to take advantage of a different Chef's Market Tasting menu beginning each Thursday. It's the perfect way to enjoy the taste of the season throughout Summer without sacrificing taste and freshness. It's only available for dinner so it also makes for a great pre-show treat before heading over to Segerstrom Center for the Arts.
The 5-course Chef's Market Tasting Menu is $75, $40 additional with wine pairing. Make your reservation at Pinot Provence by calling 714 444 5900. For more information, visit http://goo.gl/kAAwjY.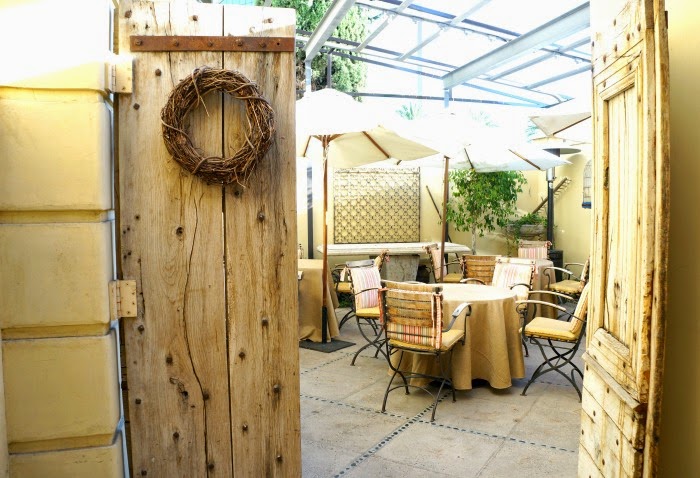 [disclaim]This is not a sponsored post. I was invited to Pinot Provence's Market Menu Media Dinner to facilitate this post. All thoughts and ideas remain my own.[/disclaim]

Originally published on May 25, 2014. Last Updated on August 1, 2017 by Pattie Cordova