El Megaton Mundial de Polito Vega concert is happening this Sunday, September 21, 2014 at Madison Square Garden. This super hot event is sponsored by TuneIn and features some of the best Latin artists including Chayanne, Juanes, Don Omar, Juan Luis Guerra, Carlos Vives, J Martin and more! I've had the pleasure of seeing some of these artists before, and I'm super stoked to know that they're all going to be under one roof.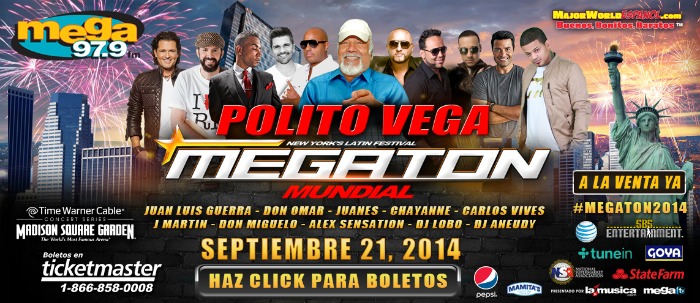 I'll be at this year's Megaton, as TuneIn's special guest blogger, bailando along with hundreds of others and singing at the top of my lungs while some of my favorite artists take the stage. Once off stage, I'll have the opportunity to interview these superstars – so if you have any questions you want me to ask, let me know in the comments below.
If you're in the area, you can still get tickets to New York's Latin festival. Tweet me (@PattieCordova) and we can meet up and say hi!
Celebrate Hispanic Heritage Month with TuneIn
And of course, don't forget to tune in to TuneIn – the world's largest audio network! Every day, TuneIn has five Spanish-language stations constantly breaking TuneIn's Top 40 Stations list. You can find these top channels everywhere – Radio Mitre (Argentina), Caracol Radio (Colombia), ESPN Deportes, Panda Show Radio (Mexico), W Radio (Mexico), etcetera. And for the month of Hispanic Heritage Month (September 15 to October 15), TuneIn is curating a special station dedicated to the month-long celebration. The Hispanic Heritage Month station is refreshed daily with new stories, interviews, speeches and performances that honor the role of Hispanic and Latino Americans in U.S. history. You can find TuneIn's Hispanic Heritage Month station here: http://tunein.com/radio/Hispanic-Heritage-Month-p644052.
Megaton Mundial
What | El Megaton Mundial de Polito Vega 2014
Where | Madison Square Garden, New York City
When: September 21, 2014
Time | 7:00 EDT
Follow Megaton 2014 on Twitter and Facebook.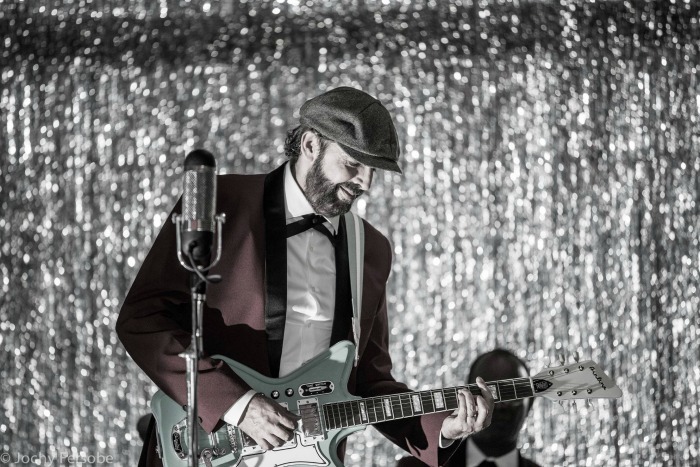 This is not a sponsored post. I was invited to attend the concert on behalf of TuneIn as a guest blogger. All thoughts and opinions remain my own. 
Originally published on September 18, 2014. Last Updated on January 2, 2019 by Pattie Cordova