Beyond Orange County
'The Magic, The Memories, and You!' Summer Show at Magic Kingdom Park AND Disneyland!
Heading to Walt Disney World or Disneyland this Summer? Well then you'll get to experience the NEW "The Magic, The Memories, and You!" Summer show as it begins on May 25, 2012 at Magic Kingdom Park (Walt Disney World) and at Disneyland. I had the immense pleasure of seeing the regular "The Magic, The Memories, and You!" show last month and it was unbelievable. They project hundreds of pictures that were taken of guests at the park on that day and choreograph it to Disney music. They mix in other cool scenes and effects as well. It's about a 10 minute show and worth the wait.
These are a couple of scenes that we saw in the regular show: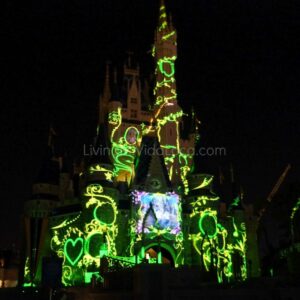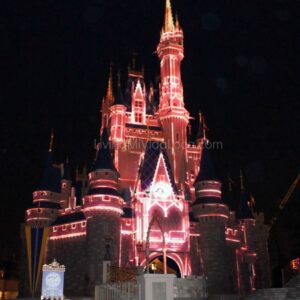 And here's a scene of the castle being turned into a sandcastle in their new Summer show.
So what can you expect in their new Summer show? Well it will take you from the beach, to the jungle and even under the sea with some of your favorite Disney characters and songs. The show will lead you on a surfin' adventure with Goofy, a sing-a-long with Timon and Pumbaa and you'll rock out with Ariel, Sebastian and the crustacean band at the bottom of the ocean.
Along the way, the beautiful Cinderella Castle will go through astonishing transformations including a sand castle, ancient vine-covered ruins, colorful finger-paintings and a tropical aquarium. You'll see all of this plus other visual surprises with an energetic musical score that will keep you mesmerized throughout the show.
If you can't make it out to either Disney parks, you can create your own Cinderella Castle Magic online at home! Click here and create a personalized castle projection show using your own photos via Facebook! Heads up that it takes a couple of minutes because it pulls your pictures from Facebook.

I was invited to the Summer To Remember press event as a guest of the Walt Disney Company. I was not asked, nor expected, to write about all the wonderful events and experiences that I had but I still will because I want you to know all about the great goodies that Disney has planned for the Summer. Thoughts and opinions remain my own.
Originally published on May 25, 2012. Last Updated on December 18, 2014 by Pattie Cordova