LEGOLAND California welcomed the media in front of the LEGOLAND Castle Hotel with Merlin the wizard as he unraveled his scroll officially declaring the Hotel's opening day: April 27, 2018.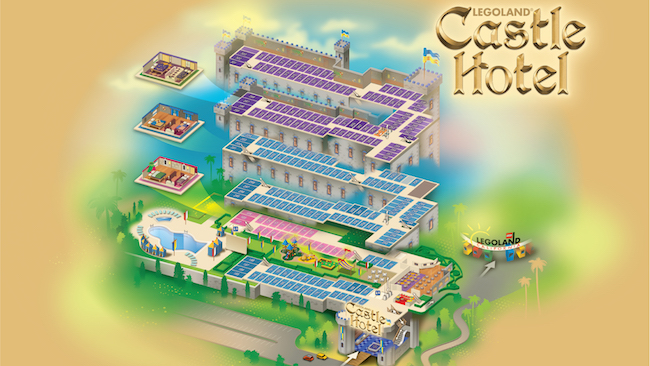 During the hard hat tour, guests received a first look at the 250-deluxe-themed room Hotel as they walked through the Grand Hall, Dragon's Den Restaurant, Royal Courtyard and got a sneak peek at the three room themes: Knights and Dragons, Royal Princess and Magic Wizard. While in the Grand Hall, Idris and Ronchetti provided an overview of the Hotel, described key features and discussed the economic impact created by the 200 new job openings for LEGOLAND Castle Hotel. Details were also shared about the large LEGO Wizard model that will greet guests as they enter the Grand Hall, a slide that will connect the lobby to the first floor and a knock knock door created to entertain guests.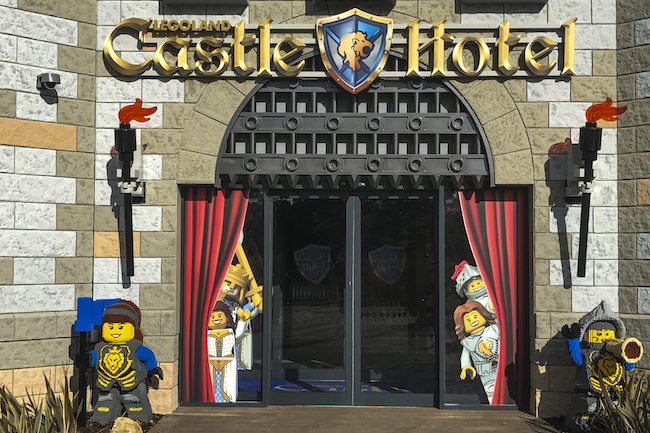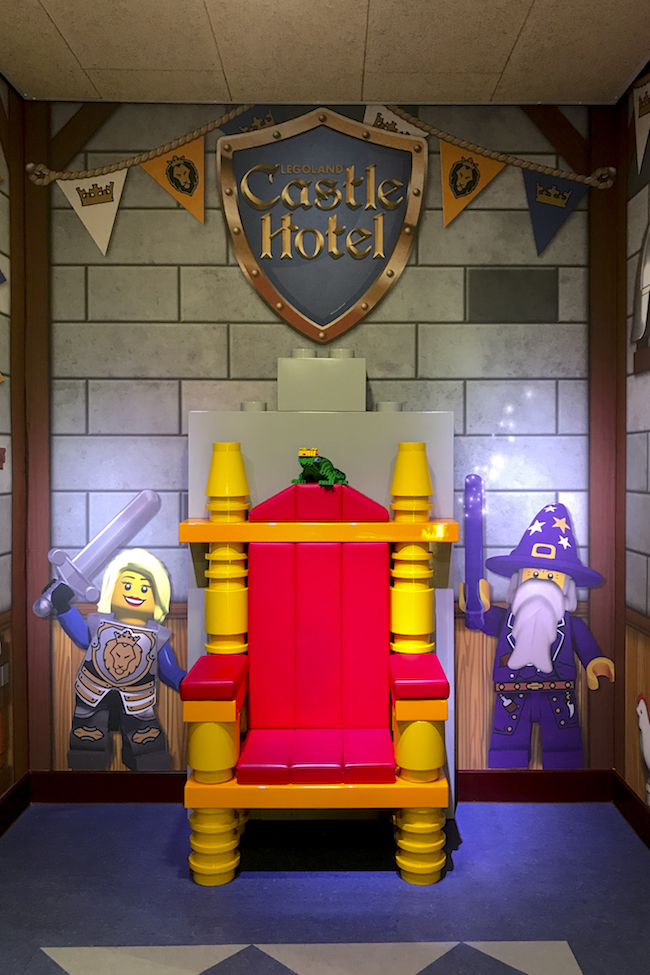 Inside Dragon's Den, the head chef shared insight to the dining options available at LEGOLAND California Resort's only full-service sit down restaurant. Dragon's Den will include an open kitchen for guests to watch chefs preparing their food, LEGO models, entertainers and locally-sourced food creating a unique dining experience. Breakfast will be included with each guest's stay and includes made-to-order items along with a buffet.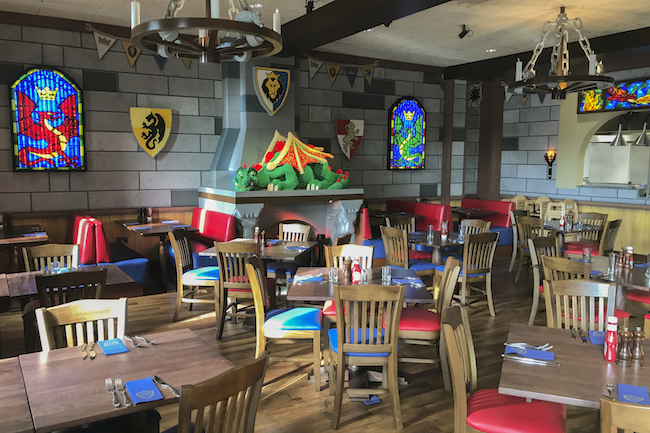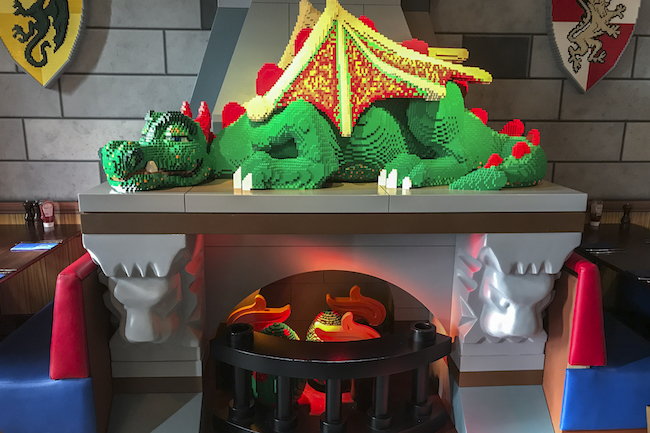 The Royal Courtyard outside is designed to immerse children in a fairy tale of their own creation with a DUPLO play area for the younger kids, larger play structures for the older kids, giant movie screen for nighttime movies, a stage for live plays and shows, a gradual incline pool and hot tub. The pool bar and grill will offer smoothies, sandwiches and salads prepared fresh to order.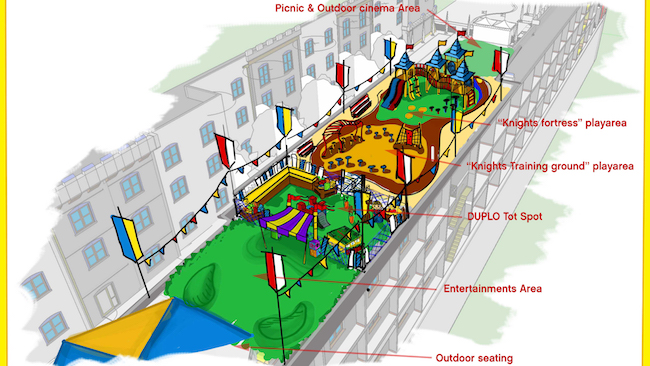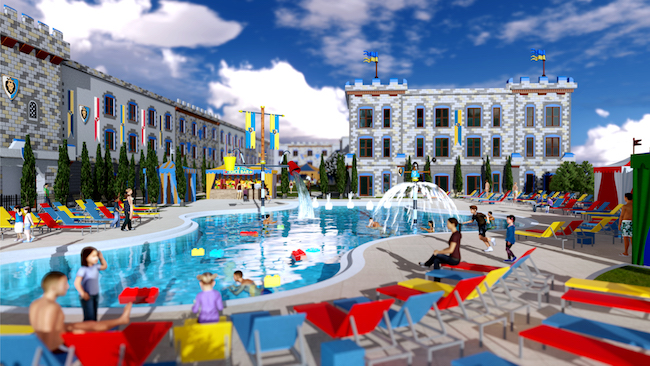 Guests also explored each room theme and had a chance to view one of the 20 suites available. A Resort Master Model Builder greeted guests in the Magic Wizard theme room and treated them to a sneak peek of a few of the 2,100 LEGO models made out of more than three million LEGO bricks that will be featured inside the rooms and throughout the Hotel.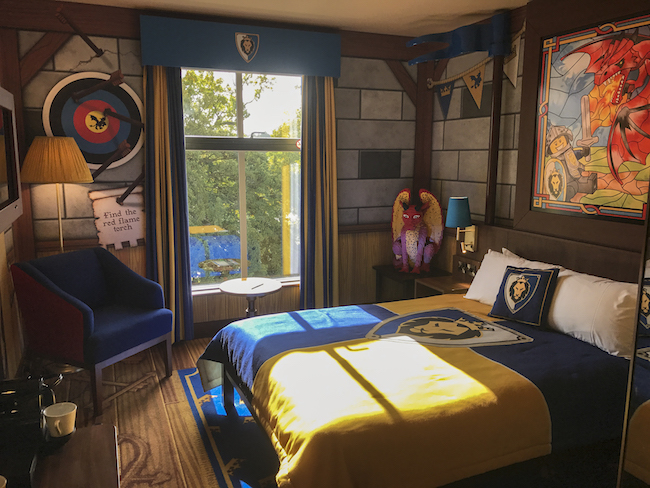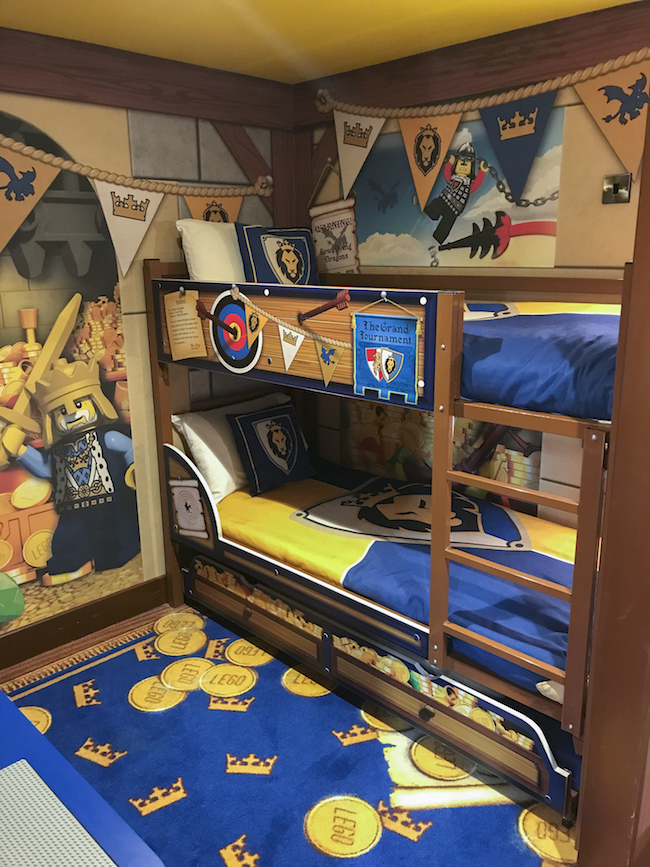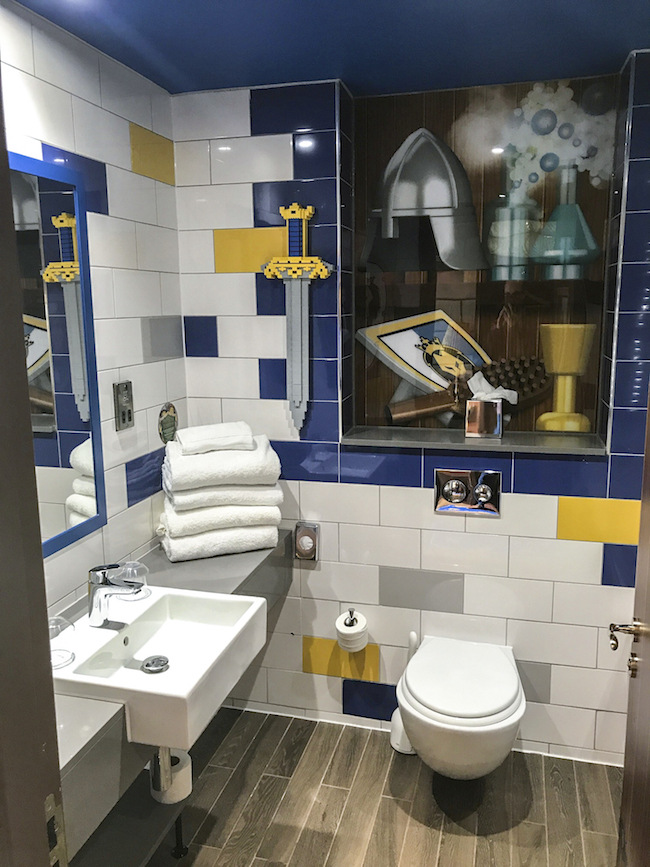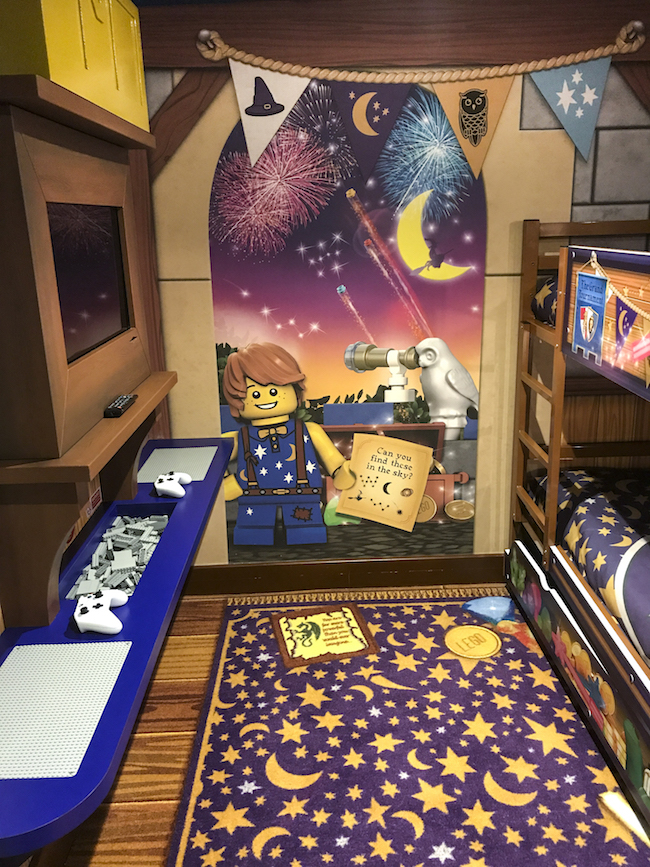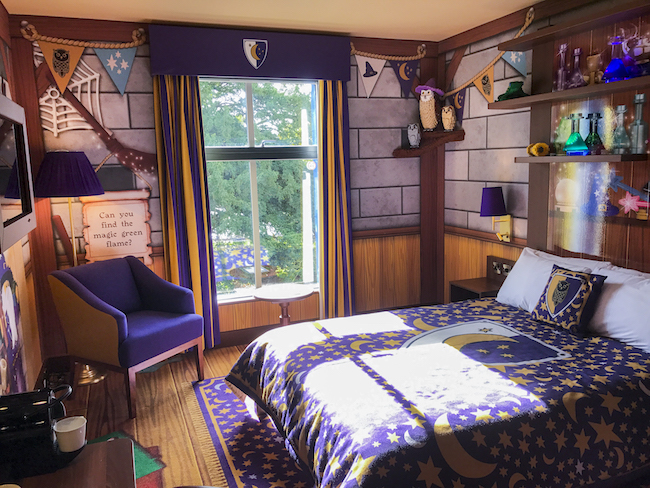 We can't wait to visit the new LEGOLAND Castle Hotel in April!!! The chiclets are going to have a blast playing with all the LEGOs, discovering all the treasures in the rooms, and swimming in the pool (while the adults visit the pool bar). It's proximity to LEGOLAND California means that we can jump back and forth between the park and the hotel, and the new restaurant means that we can enjoy delicious eats during our stay. Can't wait to see more!!!
WATCH: A first look at the LEGOLAND Castle Hotel
LEGOLAND California Resort is accepting reservations for the LEGOLAND Castle Hotel. For more information on booking hotel reservations, please visit: www.LEGOLAND.com/castlehotel. To discover job opportunities for LEGOLAND Castle Hotel, please visit: www.LEGOLAND.com/jobs.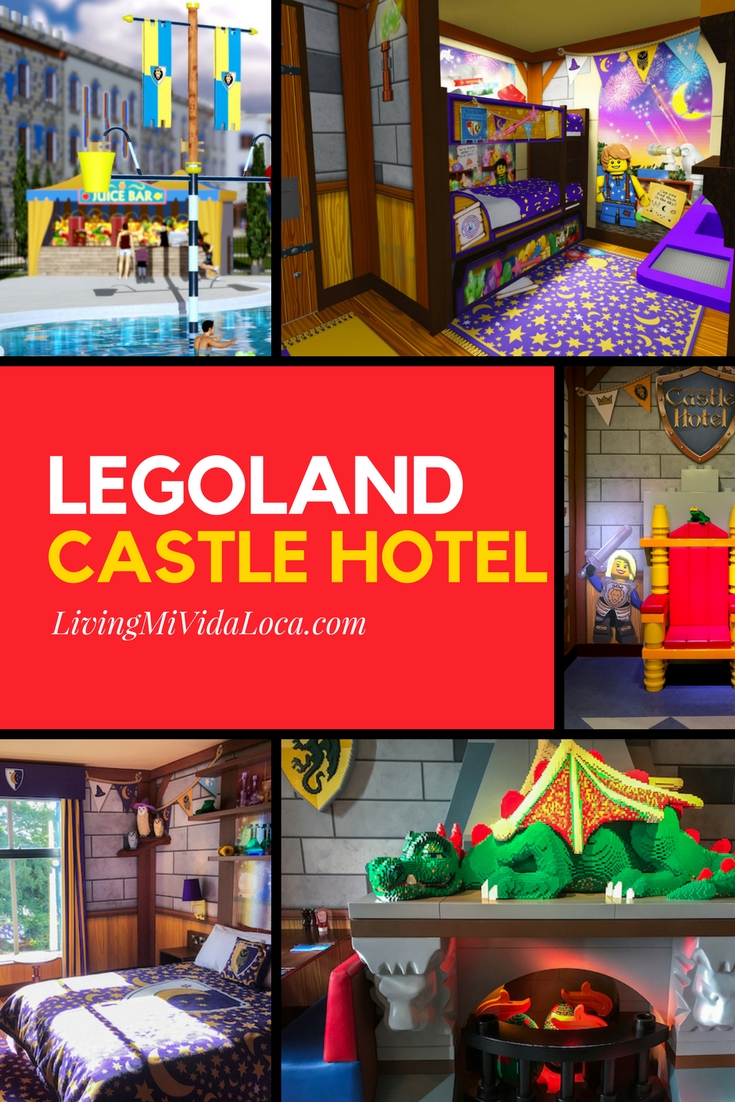 Originally published on January 25, 2018. Last Updated on January 25, 2018 by Pattie Cordova