Rides, fireworks, and live entertainment, what else could you ask for to bringing in 2014? Stilt walkers, party hats and noisemakers you say? Oh, and affordable safe family fun? They have it all at Knott's Berry Farm!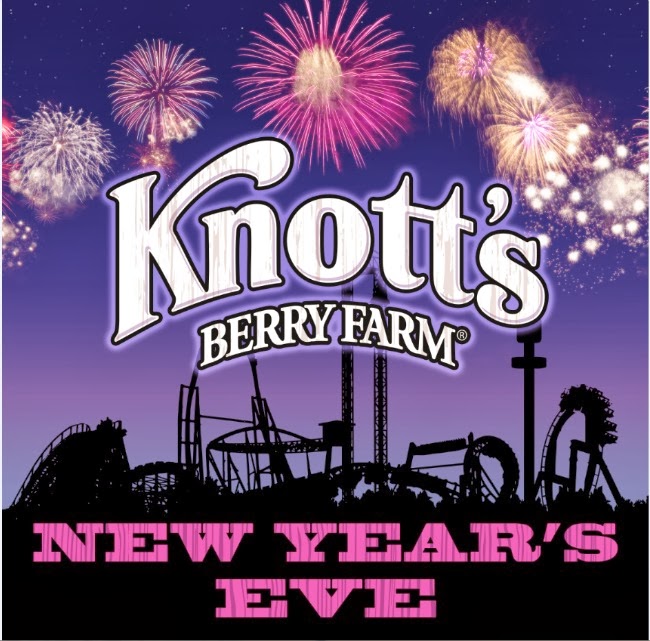 For this New Year's Eve event Knott's Berry Farm, you will find live entertainment throughout the park. There is sure to be something special for every family member to enjoy. The sensational lineup includes:
Krazy Kirk & The Hillbillies
This band will give you the best foot-stompin', knee-slappin', guts-bustin', heck of a rootin'-tootin' good ol' time performance during the best darn musical comedy show ever on the Wilderness Dance Hall stage. If line dancing and two-stepping is your thing, you can find it led by Dusty (the line dance caller) on the Wilderness Dance Hall stage, between Krazy Kirk's sets.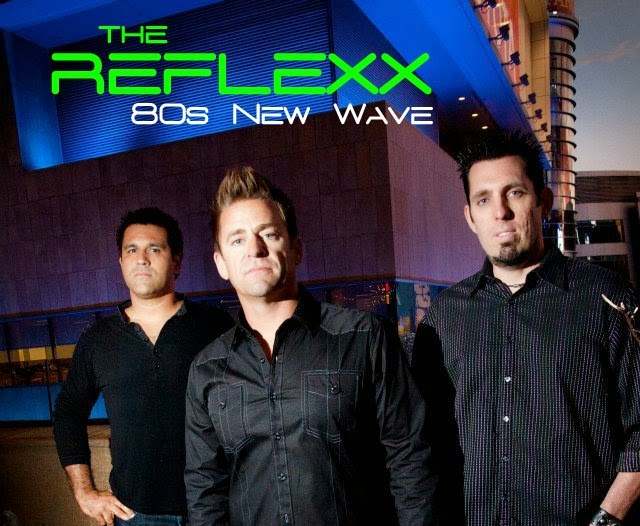 The Reflexx
This totally awesome 80's band headlines the Calico Square Stage with a blast to the past of radical music from Depeche Mode, Flock of Seagulls, A-Ha, and more. Before The Reflexx hits the stage you'll find DJ Reesso spinning the 1s and 2s with trendy, crowd-pleasing, high enegery music in the Calico Square.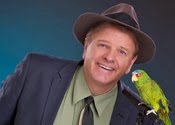 Comedy Magic of Dana Daniels
Visit the Boardwalk Ballroom for some side-splitting comedy. Clean comedy, mind-boggling magic, and a psychic parrot, all combined in this exciting show. (Wait! What? A psychic parrot. Can't miss that.)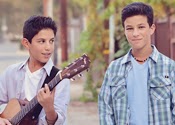 Sharp Turn Ahead
The kids will get a kick out of this teen duo headlining the Camp Snoopy Theater. They'll be playing original tunes and covers of today's pop hits. Sharp Turn Ahead features a crisp blend of lively acoustic guitar and smooth keys.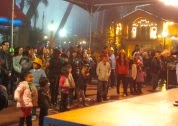 Salsa Dancing with Louie Angon, DJ JC & Snoopy
A visit to Fiesta Plaza is a must! It's the place to be to move and groove to sizzling beats. Dance, dance, dance your way into 2014!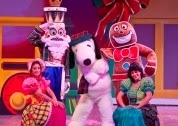 It's Christmas, Snoopy
The ice skating show of the season continues through New Year's Eve. If you missed it during Knott's Merry Farm, make sure to check it out this night! Showtimes are: 4:30 p.m., 6:30 p.m., 8:30 p.m. (check schedule to confirm)
Knott's New Year's Eve Celebration is included with regular daytime admission. Special park hours are 10am to 1am.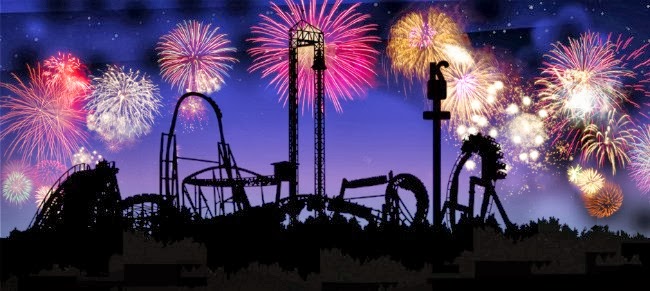 The family and I will be throwing on our sweaters and visiting Knott's this New Year's Eve. Bringing in the New Year all together without breaking the bank.
[disclaim]This is not a sponsored post. I received complimentary passes in exchange for this post and for my family to experience Knott's Berry Farm. All thoughts and ideas remain my own.[/disclaim]
Originally published on December 28, 2013. Last Updated on June 5, 2017 by Pattie Cordova