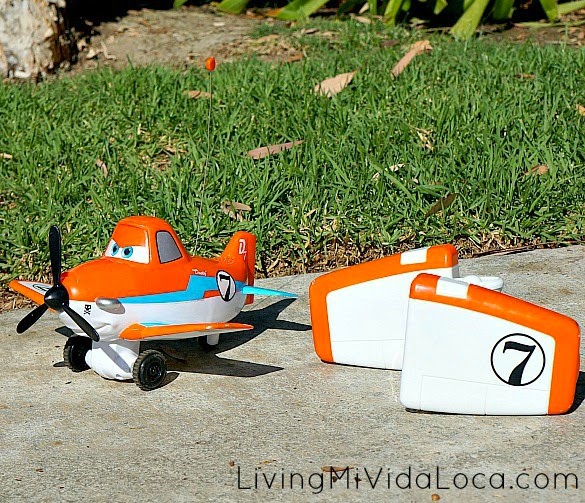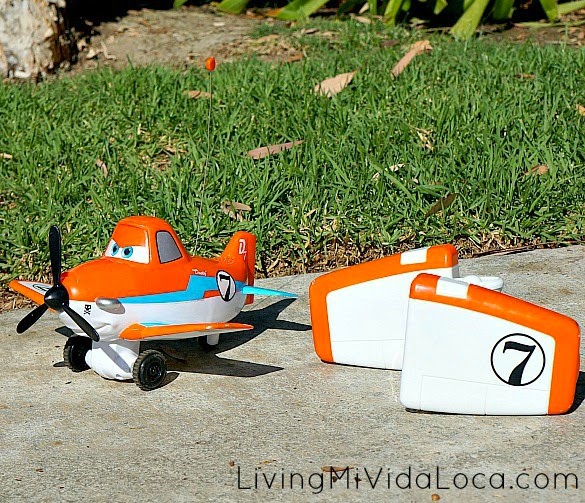 The chiclets have been playing with the Disney Planes Wing Control Dusty Crophopper Radio Control Plane
since Summer and I'm putting it in the running for cool-toys-to-gift-for-Christmas.
My favorite features of this toy is how easy it is for kids to control it since it does not have the traditional two-hands remote control. Instead, it allows the child to use arm movement to control Dusty.
Open your arms wide and tilt right and left to control Dusty's wings. Push the button on the control and make it move forward.
Don't be fooled though, Dusty won't be taking off anywhere. It's strictly runway bound.
This is not a sponsored post. I received the toy to facilitate this review. All thoughts and opinions remain my own.
Originally published on October 12, 2013. Last Updated on March 24, 2021 by Pattie Cordova