My favorite movie, The Little Mermaid, is out in stores! This was the first Disney movie that I ever saw and it has stayed my favorite ever since. We're celebrating The Little Mermaid "The Diamond Anniversary Edition" by sharing ten fun facts that you probably didn't know about Disney's The Little Mermaid. Read on:
1. Sebastian was originally supposed to have an English accent, not a Jamaican one.
2. Ursula was created for Bea Arthur, who unfortunately had to decline as she was busy with "The Golden Girls."
Bonus: Ursula was based on Madame Medusa from "The Rescuers" and drag queen, Divine.
3. Mickey Mouse, Donald Duck and Goofy make a brief cameo in the beginning of the movie when King Triton enters the arena.
4. Carlotta, Prince Eric's servant, wears a similar version of Cinderella's dress.
5. The two-minute storm sequence that marked the beginning of Ariel's crush on Prince Eric took 10 special effects Disney animators over a year to finish.
6. Ariel's treasure cave includes the painting "Magdalene With the Smoking Flame" by 17th-century artist, Georges de La Tour.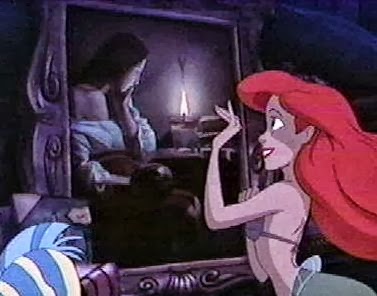 photo: ShowBizGeek
7. Christopher Daniel Barnes was only 16 years old when he recorded his voice for Prince Eric. He went on to voice Prince Charming in Cinderella II and III.
8. You can spot the Grand Duke and King from "Cinderella" during the wedding scene.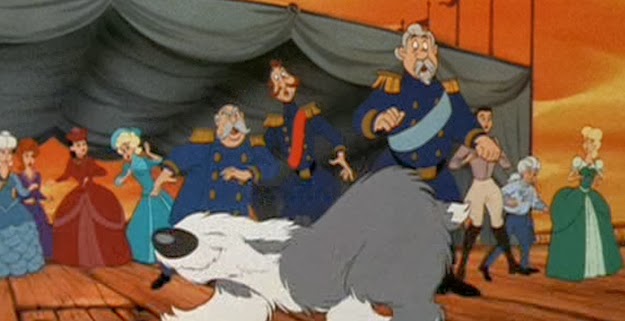 Photo: nocookie.net
9. Patrick Stewart was asked to voice the role of King Triton. Unfortunately, due to scheduling conflicts with Star Trek: The Next Generation, he had to turn it down.
10. Ariel's hair underwater was modeled after footage of Sally Ride's hair in space.
Originally published on October 3, 2013. Last Updated on January 2, 2019 by Pattie Cordova