Mardi Gras is a celebration that is typically enjoyed by those in the southern United States, but many families in Southern California want to know where they can go to enjoy some of the festivities. While there are not many official events here in Orange County, there are still plenty of places that offer great food, music and fun for kids. Here are four recommendations for Mardi Gras celebrations near Southern California.
This month we're sharing where to celebrate Mardi Gras in Orange County!!! Some of these places are completely kid-friendly and others you may want to bring your best friend instead. It's an ever-growing list and we'd love to have your suggestions too – drop them in the comments below or on our Facebook page.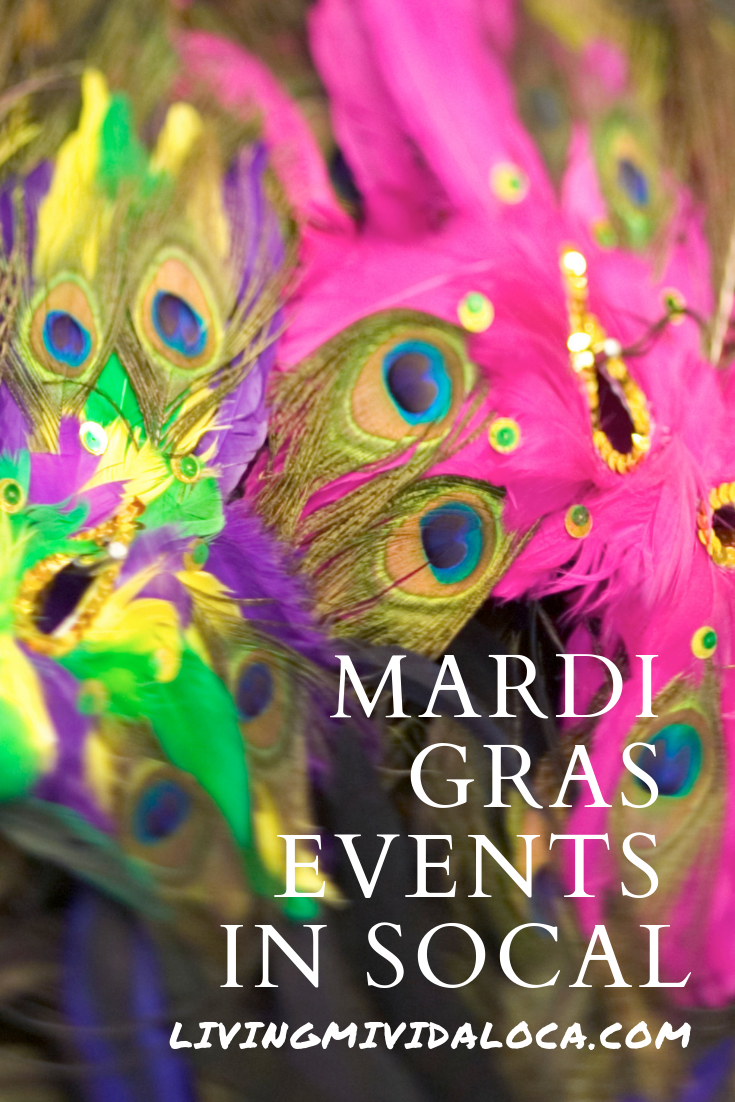 Mardi Gras, or Fat Tuesday, is a celebration most celebrated by Catholics. Those who celebrate Christmas as Jesus' birth will start preparing for the next big religious event – the crucifixion of Jesus that falls on Easter Sunday. This is a very special time for Catholics because Lent Season commences and it lasts 40 days. Lent starts on Ash Wednesday and ends on Easter Sunday.
The time of Lent is usually a time of fasting for many and it is common among Latinos to give up eating meat during this time. Because Lent is considered a pretty serious time to prepare for the crucifixion of Christ, there is a day right before Lent where people party their butts off as a way to get it all out of their system before they start the period of Lent. This day is usually referred to as "Fat Tuesday" or Mardi Gras, or even Carnaval (which is a whole week of partying that ends on Fat Tuesday). This year, Mardi Gras falls on Tuesday, February 25th.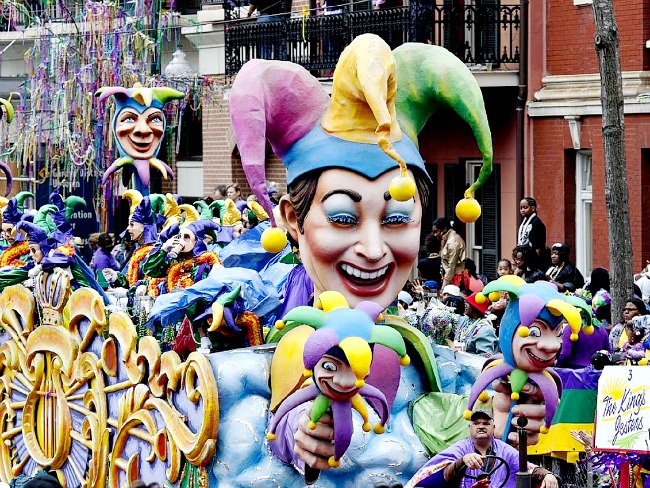 I have never been to New Orleans or Brazil to celebrate this popular holiday. However, this year you can have Mardi Gras come to you at any of these events:
Mardi Gras Events in Orange County
Mardi Gras Brunch | The District Lounge Downtown Orange
February 26, 2023, 10:00AM-4:00PM
Join us for a Mardi Gras themed brunch party, games and giveaways on 2/26. Wear green & purple, and let's get jazzy!
Mardi Gras Celebration | MainPlace Mall
February 18, 2023, 2:00PM-4:00PM
YOU'RE INVITED: Join us as we transform the MyPerks Lounge into the Big Easy for a Mardi Gras Celebration! Visit the MainPlace Mall Instagram to sign up for FREE to be a MyPerks member.
Mardi Gras Inspired Cupcakes and Kings Cake | French's Bakery
February 21, 2023 | During store hours
You should place your order now to purchase Mardi Gras inspired baked goods!
Fat Tuesday Party | Bourbon Street Downtown Fullerton
February 21, 2023, Starts at 4:00PM
MARK YOUR CALENDARS—OUR FAT TUESDAY PARTY IS FEB. 21 feat. #BigBoysNeighborhood @louieg, @djjaysavi & @djkwest!!
Mardi Gras Celebration | Spaghettini, Seal Beach
February 21, 2023, 6:30PM-8:00PM
Featuring the music of Delta Nove.
Authentic Food & Cocktail specials served all day.
Tickets $35/ $45
Ralph Brennan's Jazz Kitchen | Downtown Disney, Anaheim
TBD
Every year, this place hosts a party with live music and great food and drinks inspired by New Orleans! This place is currently under construction, but it is still open. We were not able to confirm if they are having an official celebration this year.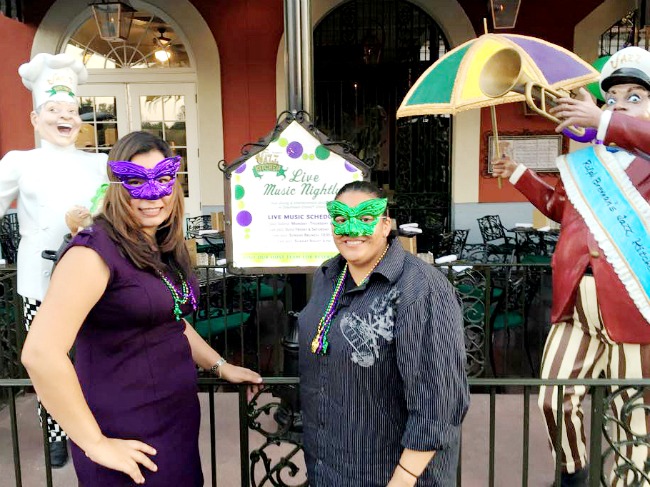 ---
Mardi Gras outside of Orange County
---
Long Beach Mardi Gras | Shoreline Village, Long Beach
February 25, 2023, 1:00PM-5:00PM
Stay tuned for more details..
Mardi Gras | Santa Anita Park
February 18 and 19, 2023, 11:00AM-4:00PM
It might not be the French Quarter, but The Great Race Place is THE place to get a good old-fashioned Mardi Gras celebration outside of Louisiana. Join the festivities with a live blues band, Louisiana-style fare, and grub on authentic Cajun eats during an exciting day of Thoroughbred racing.
Carnival -Mardi Gras Jumps Off | Rare Breed Clubhouse, Gardena
February 18-19, 2023, 9:00PM-2:00AM
Come and enjoy a lovely Caribbean-Mardi Gras party with lots of food and drinks.
Mardi Gras: Paint and Sip | Basin 141 Social Bar & Kitchen, Monrovia
February 21, 2023, 7:00PM-9:00PM
Our evening will start at 7pm at Basin 141. All guests must arrive 5-10 minutes early for seating, drink orders and to get everyone settled in for our painting class. Each guest will receive 2 drink tickets upon arrival, a plate for appetizers, as well as the supplies for the evening. The night will close up around 9pm after we have had some great fun and painted an amazing canvas together.
MARDI GRAS-FAT TUESDAY 2023 CELEBRATION | Old Town Blues Club, Temecula
February 21, 2023, 7:30PM-10:30PM
LAISSEZ LE BON TEMPS ROULER!! (LET THE GOOD TIMES ROLL!) AT OLD TOWN BLUES CLUB. THIS EVENT HAS TURNED INTO OUR BIGGEST, FUNNEST, MOST ENERGETIC PARTY OF THE YEAR!! COME DRESSED FOR THE OCCASION!! BRAZILIAN SAMBA DANCERS! PARTY FAVORS! LIVE MUSIC FROM CHRIS THAYER & THE TCB! WE'LL BE CONGA-LINING DOWN THE STREET BEFORE IT'S ALL OVER!
Vegan Mardi Gras! | Common Space Brewery, Hawthorne
February 18, 2023, 12:00PM-5:00PM
It's baaaaack! Mark your calendars and celebrate with us! @theplantbasela (formerly Green Saturday LA) invites you to join us for the return of Vegan Mardi Gras! Delicious vegan food, craft beer, live music & more!
---
Originally published on March 5, 2019. Last Updated on February 16, 2023 by Belinda Espinoza Simon