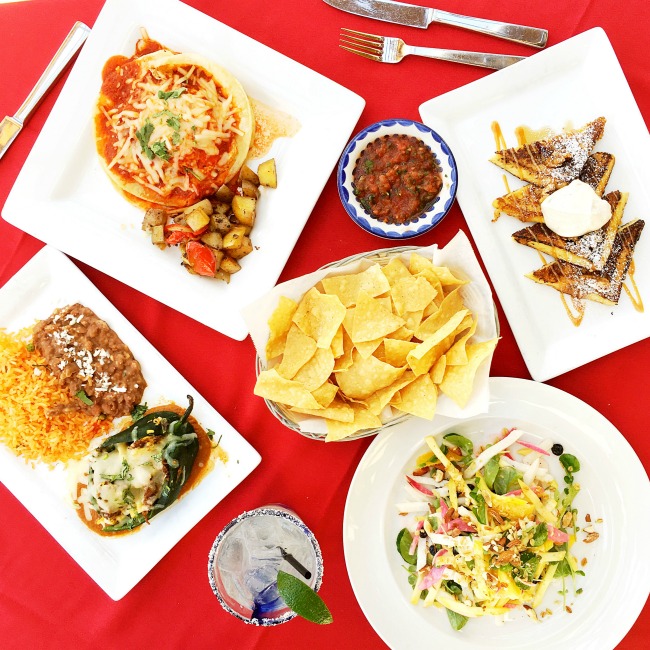 Do you brunch as a verb? I feel like we do. When we brunch it translates to a sobre mesa where we hang out and talk, enjoy food and really make the meal last a while. So when we were invited to brunch at Downtown Disney, we really couldn't say "yes" quick enough – especially since it was going to be hosted at Tortilla Jo's.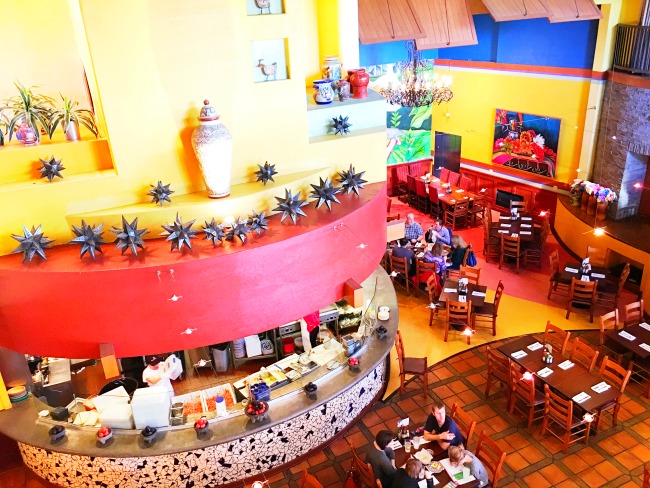 We arrived on Saturday morning and found that Downtown Disney is super quiet at 10 a.m. It was nice to walk into Tortilla Jo's and already be in a brunching type of mood because we weren't stressed out after looking for parking and then hauling it to the restaurant.
If you've been to Tortilla Jo's, you know just how authentic it looks as soon as you step in. Everything is inspired by Mexico – from the tiling on the floor to the comfortable chairs. So yeah, I had super high expectations for the food.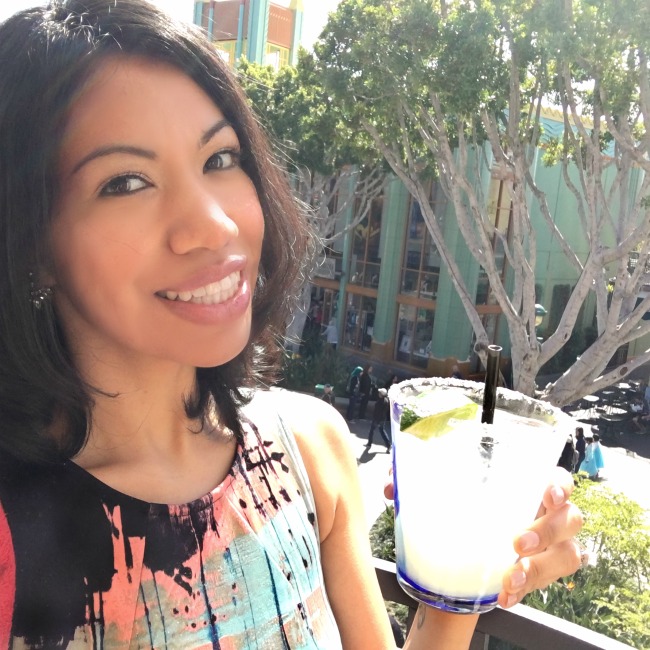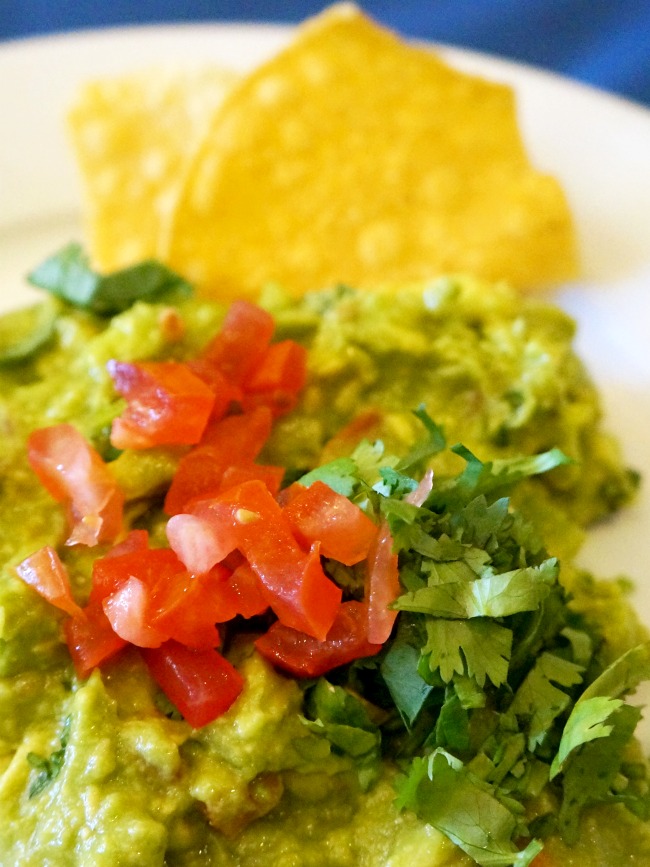 We were served our meal family style – something that is not typical at Tortilla Jo's. It just made more sense because it was a media lunch. So we started our meals with one of their über-popular bottomless mimosas quickly followed by a margarita. I had been there before for drinks, so I knew that I had to enjoy as many drinks as I could before brunch was over. Of course, I also had to leave room for coffee – it's soooo good.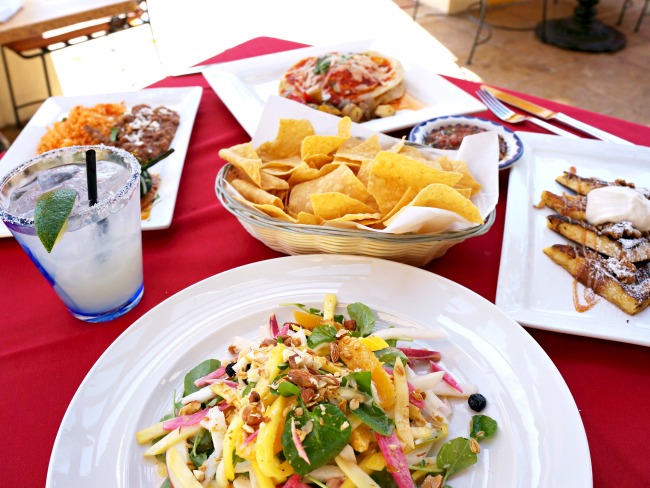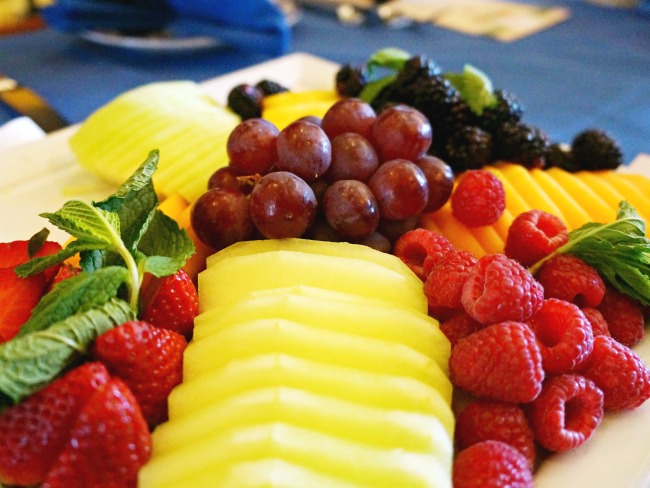 Our brunch kicked off with a platter of fresh fruit and their new Apple Spring Salad. The salad was a refreshing treat and had gala apples, jicama, mango, watermelon, almonds, oatmeal and dried blueberries. The dressing featured yogurt – so none of it was overtly sweet.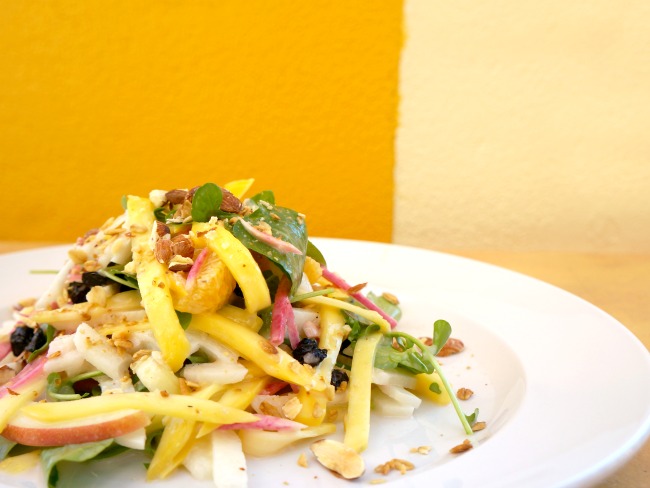 Soon after, the servers brought out cinnamon french toast (with cajeta syrup and horchata whipped cream). This one was a huge hit with everyone at our table.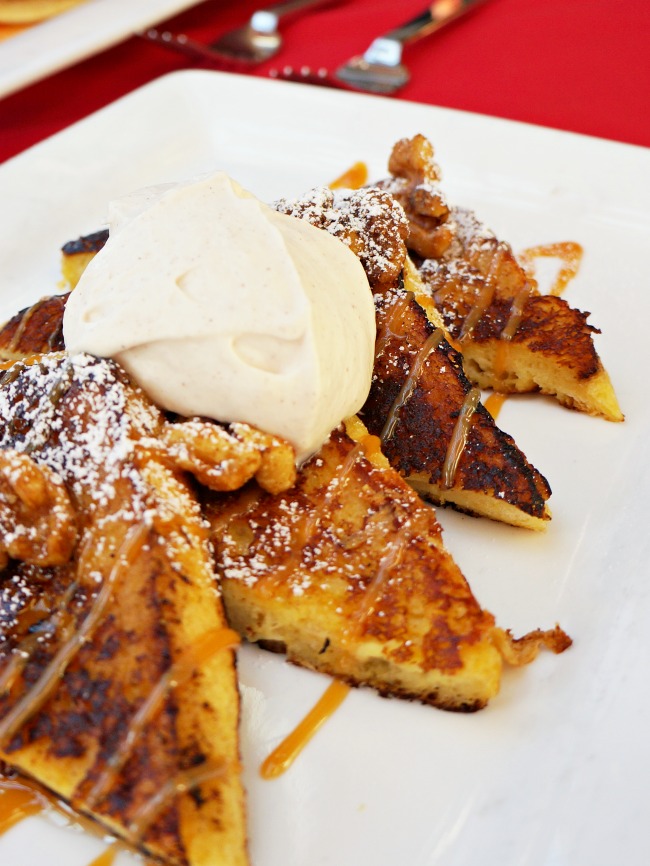 The last two entrees I couldn't enjoy as they were because they weren't vegetarian, so I asked for a vegetarian option instead. The traditional huevos rancheros were later brought out to me without the refried beans and instead had black beans. Tortilla Jo's uses lard in their refried beans so that was a no-go. For the machaca on huevos chile relleno, they brought out a chile relleno, without machaca, and they served it with a side of black beans and cilantro rice. It was nice to enjoy the dishes with some minor modifications while still keeping the integrity of the dish.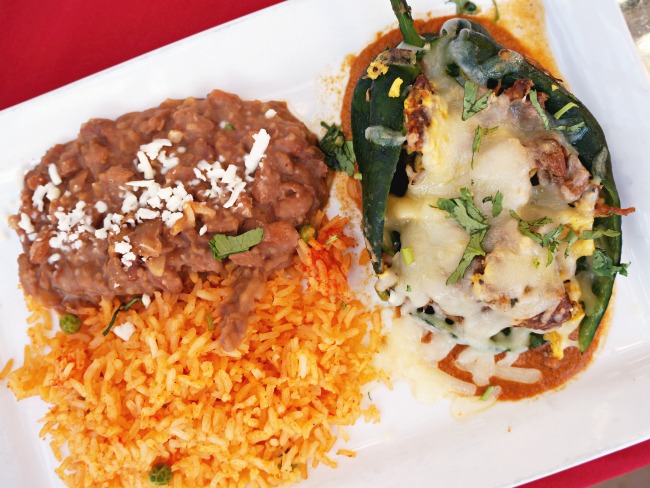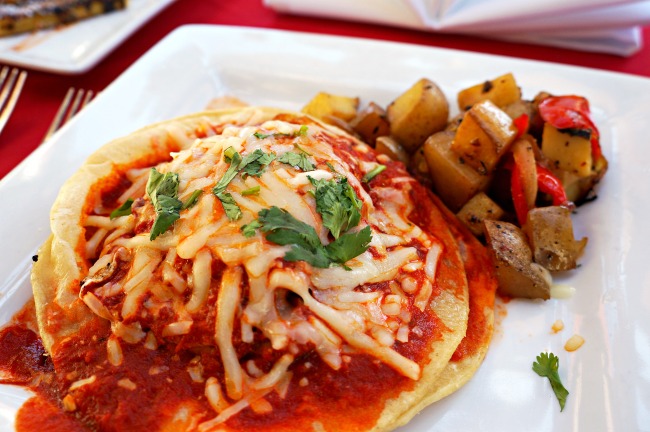 We finished off our meal with mini apple chimichangas and churros. By that time, we were completely stuffed so we stayed back and just chatted with our friends. It was a great day and we thank Giga Savvy and Tortilla Jo's for inviting us out for a delicious meal.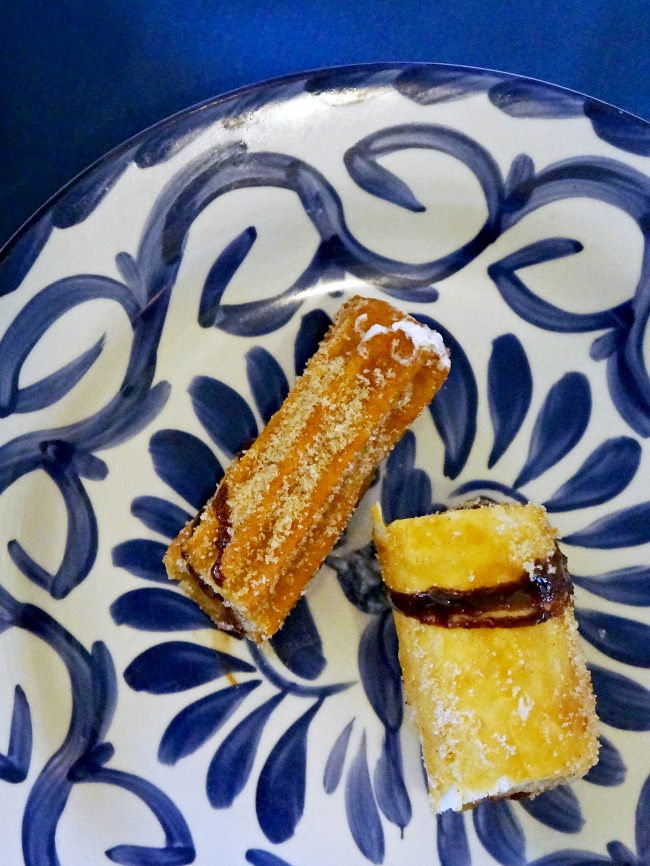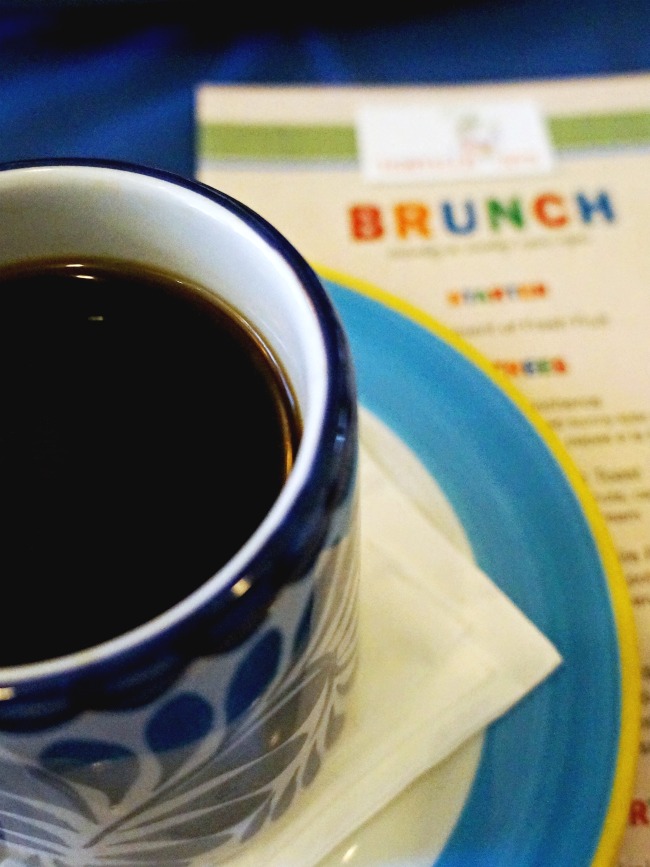 If you're in Anaheim, either visiting the Disneyland Resort, playing tourist or maybe you're local – I highly suggest Tortilla Jo's for brunch. Their food is absolutely delicious – and ask for extra salsa and chips. Trust me, you'll go through that first basket super quick.
Tortilla Jo's Brunch at Downtown Disney
Tortilla Jo's offers their brunch menu on Saturdays and Sundays from 9 a.m. to 12 p.m. Each entree ($14) is served with fresh fruit and dessert including mini apple chimichangas and churros. Kid's menu entrees ($9) are buttermilk pancakes with warm maple syrup and butter or two eggs and bacon. Bottomless mimosas are $10 for one hour of service. Follow Tortilla Jo's on Facebook and stay updated on upcoming events.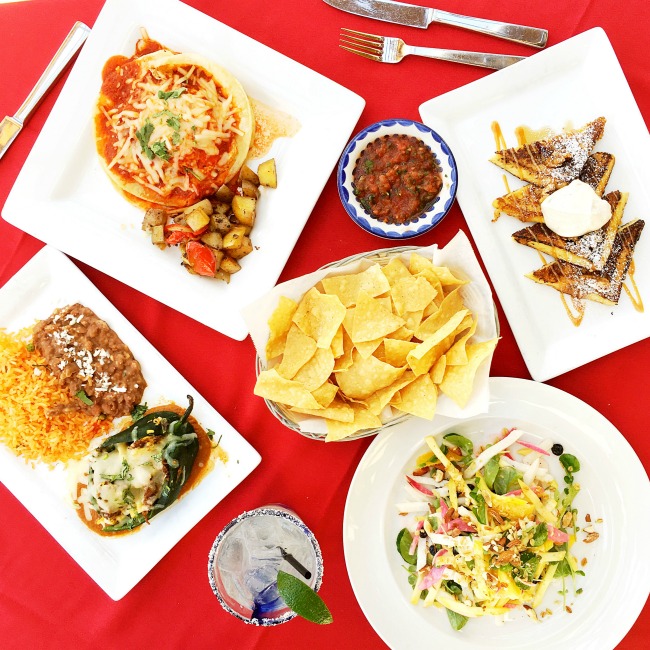 Originally published on March 18, 2016. Last Updated on September 16, 2018 by Pattie Cordova