I found this great vintage Disneyland map from 1961 at an estate sale in Orange County a few weeks ago and couldn't resist posting it here. It looks like it's from the 1960's.
The copyright date says 1961 and it's printed in blue and black ink on beige/cream colored paper.
The map not only has the map, but it also has a few visitor tips like what to see and do in the different lands, and also tips on making your Disneyland visit more enjoyable.
The Disneyland map also has a guide to food and refreshments including the menus for the different eateries.
I went ahead and scanned the map for reference and for you to print out if you'd like. It would make a cute party favor and maybe even a trivia game!
(click images of Disneyland map from 1961 to enlarge)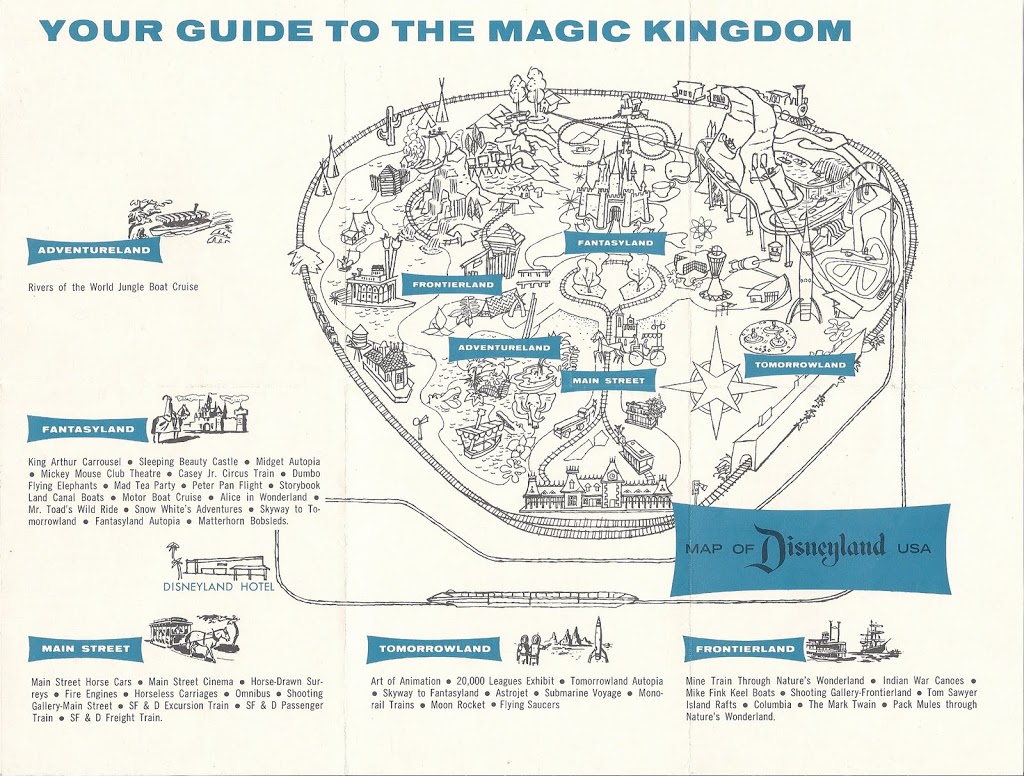 Originally published on September 23, 2009. Last Updated on December 13, 2019 by Pattie Cordova