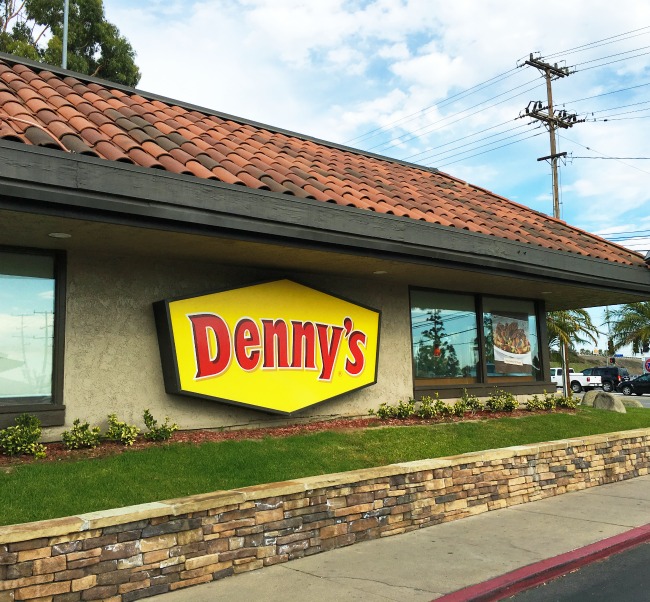 Celebrate
Veterans Day dining deals plus a free printable
Restaurants all over Orange County and Southern California are hosting Veterans Day dining deals to honor America's military on Monday, November 11.
We recommend calling or checking out the website as some locations may not participate.
Most of the offers below are for veterans and active duty military. Most are good on Veterans Day only, and most of them require valid identification.
Take a look and let us know if we missed a Veterans Day dining deal. Email ([email protected]) or message us on Facebook.
Veterans Day dining deals
List is organized by location in alphabetical order.
Acapulco Restaurant y Cantina: Complimentary three-item combo with choice of tacos, enchiladas, chicken taquitos, chicken tamale or chile relleno.
Applebee's: Free meals. Choices include burgers, 6-ounce top sirloin steak and chicken salad.
BJ's Restaurant & Brewhouse: Free entree worth as a much as $14.95 plus a free Dr. Pepper.
Black Angus: Veterans Day plate for $9.99, including an 8-ounce sirloin steak with mashed potatoes, broccoli and a non-alcoholic beverage.
Bubba Gump Shrimp Co.: Military personnel and their families receive 20 percent off food and retail purchases.
California Pizza Kitchen: Complimentary entree and choice of soft drink or iced tea.
Chili's Grill & Bar: Choice from seven free entrees, including bacon burgers and grilled chicken.
Cracker Barrel Old Country Store: Choice of a free slice of Double Chocolate Fudge Coca-Cola Cake or a Pumpkin Pie Latte.
Denny's: Free Build Your Own Grand Slam, 5-11 a.m., dine-in only.
Dunkin': One free doughnut of choice, in-store only but no purchase necessary.
El Torito: Complimentary three-item combo with choice of tacos, enchiladas, flautas, tamales, or chile relleno.
Famous Dave's: Free two-meat lunch combo, dine-in only.
Farmer Boys: One free Big Cheese burger at participating locations, in-store only.
Golden Corral: Free dinner for veterans and active duty military, 5-9 p.m. militaryappreciationnight.com/
Hooters: Free meal, choice of six entrees, including three flavors of 10-piece wings, Hooters Burger, Buffalo Chicken Sandwich, and Buffalo Chicken Salad.
John's Incredible Pizza: Free admission and buffet.
Juice It Up!: Free 20-ounce Classic Smoothie.
Little Caesars: Free lunch combo with Detroit-style pepperoni pizza and a 20-ounce Pepsi beverage between 11 a.m. and 2 p.m.
Lucille's Smokehouse Bar-B-Que: 20 percent off throughout November, excluding Thanksgiving Day.
Menchie's Frozen Yogurt: Free 6-ounce serving at participating stores. 
Porto's Cafe and Bakery: A complimentary box of pastries while supplies last.
Red Lobster: Free appetizer or dessert. A dozen choices include Sweet Chili Shrimp, mozzarella cheese sticks, vanilla bean cheesecake and key lime pie.
Red Robin: Free Tavern Double Burger with bottomless steak fries, dine-in only.
Rubio's Coastal Grill: Buy one entree, get one free.
Weinerschnitzel: Free chili dog, small fries and small Pepsi.
Yard House: Complimentary appetizer.
Veterans Day printable in Spanish
Kids have the whole day off and we plan on keeping them busy with this free Veterans Day printable in Spanish.