Holidays
My Inspiration to Live Life Out Loud
[disclaim]This is a sponsored post.[/disclaim]
The year is coming to a close and I'm thinking back to some of my most memorable moments. One of those moments was becoming a member of Team Shout® during The Color Run™. Being one who always tries to look her best, it was tough to just let it all go to the wind and voluntarily throw myself into color, and get my crisp white clothes resembling a rainbow – but I did it.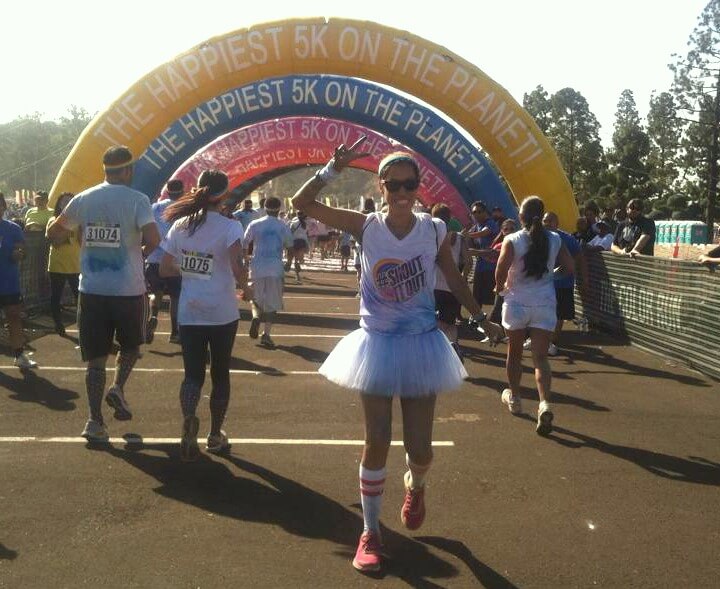 Being a part of Team Shout® inspired me to add more adventure into my life because I knew that at the end of the day, I had products that would help me reinstate my clean and collected self by getting my clothes back to the way they should be. I knew that the Shout® products line had my back – and that's why I decided to keep living life out loud.

Since the totally awesome Color Run in Los Angeles, I have gone on more bike rides, hiked in Mexico, rolled around on grass with the kids and even tried my hand at gardening. All messy stuff, but I did it.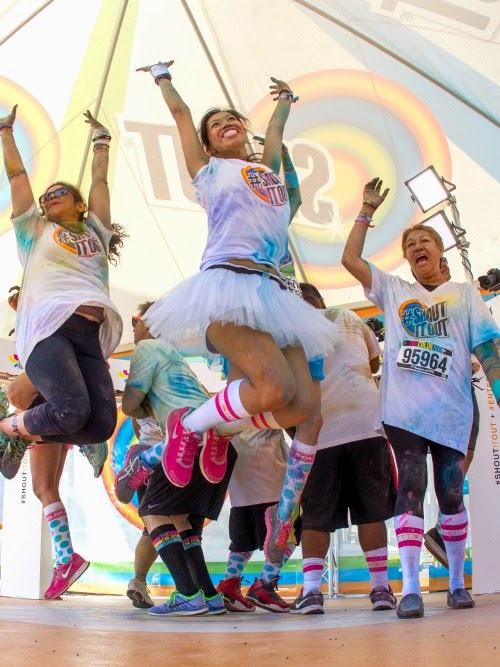 I also had some non-messy live out loud moments inspired by my run – including my first Teen Vogue story where I  interviewed Willow Shields, an Instagram takeover of my favorite local mall, attending the MTV music awards and representing Julius Jr. as the only blogger at an event in Los Angeles. Each of these events were huge for me because in most cases, I was doing something I had never done before. Yet, I decided to just do it. In my head, all I could hear was the Spanish rock group, Maná, singing, "Me Vale" (I don't care). I threw myself at these projects believing that I could do it if I just stayed true to myself – and it worked!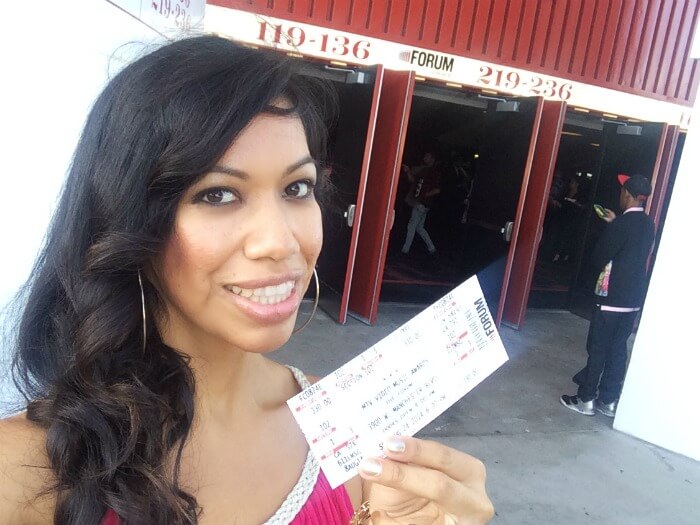 I love my life, and I vow to live it to the fullest. That's why, I'm so happy to continue my partnership with Shout®. Their brand mantra of "Live Life Out Loud" is one that I have aligned myself with, and it couldn't be any better. You only live once, right? Might as well live life out loud.

Shout®'s mantra resonates with so many people. Just take a look at the videos below and see how several of my fellow Color Run friends add fun to their daily lives. From Kurt who lives  his life fearlessly, especially after coming out last year, to the woman who teaches behavior management class through bike riding. Everyone has a story, and everyone lives out loud in one way or another. Perhaps you wear hot pink every day, or maybe you always have a joke in hand. Whatever the case, I invite you to view and share the videos and let me know how YOU live out loud in the comments so I can give you a shout out on Twitter using hashtag #shoutitout. Let's start a new trend and inspire others to live life out loud.







[disclaim]This is a sponsored post in partnership with Shout. My views do not represent those of Shout and the SC Johnson family. All thoughts and opinions remain my own.[/disclaim]

Originally published on December 19, 2014. Last Updated on December 19, 2014 by Pattie Cordova