Summer travel is upon us, and I'm sharing seven of my must-have travel products that I stash into my cosmetic bag. It's what I always throw in my bag before heading out for a weekend getaway, an overnight conference or a family vacation. They help me feel Orgullosa and get me ready to go and presentable in a snap.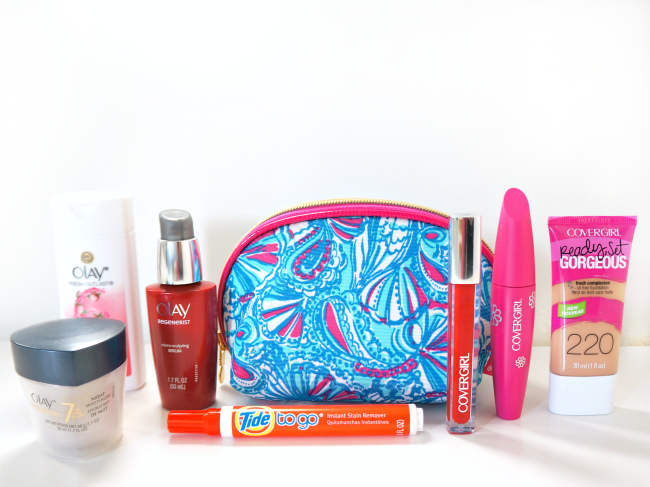 COVERGIRL's Full Lash Bloom Mascara in black makes my lashes fuller and thicker in no time. A few sweeps makes my eyes look bigger without making my lashes stiff or brittle.
Ready Set Gorgeous foundation is light enough for everyday use. I like to dab it on with my fingers onto my skin and then cover evenly with a foundation sponge.
What you see is not necessarily what you get with COVERGIRL lip gloss. This bright red gloss is really more of a sheer color that goes great by itself during the day, and over a stronger lipstick at night.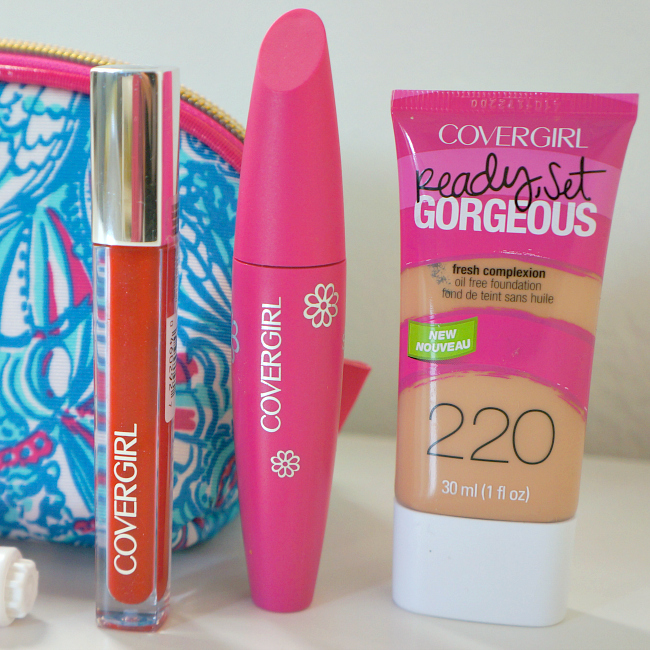 I'm a stickler for face cleansing and moisturizing. I've been recovering from bad skin for over a decade now, so I make sure to take care of my skin as much as possible. This includes regular facials and lots of serum and moisturizer. A couple of my personal favorites include Olay Total Effects night moisturizer and Olay Regenerist Micro-Sculpting Serum. I've been using both of these skin care products for a few months now, and I can see a difference in my skin.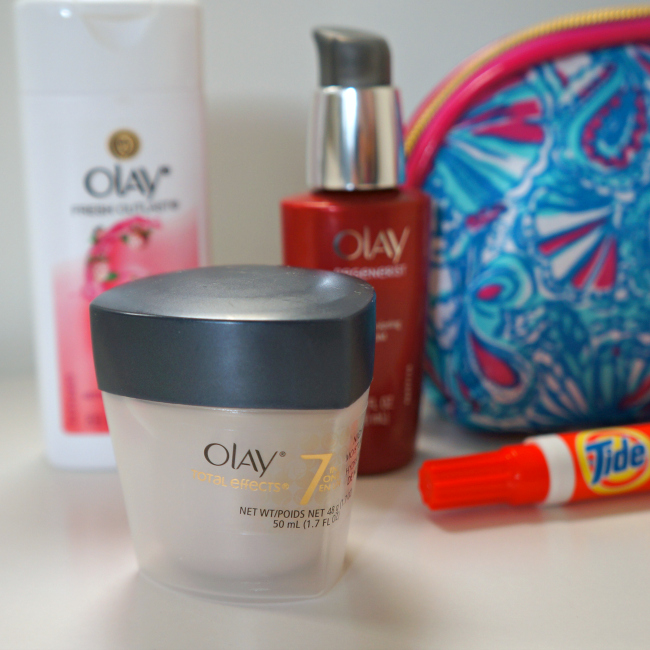 Tide To Go Stain Remover is perfect for small stains – especially when a washer and dryer is not available. And finally, I have to have a nice body wash with me. I absolutely hate the feeling of showering with a bar soap coupled with hard water. A nice smelling body wash like Olay's White Strawberry & Mint Body Wash is a must.
There you have it – seven of my favorite cosmetic bag must-haves for traveling. I use these in my every day life, and it's the minimum that I need to stay looking fresh and very much like myself.
Visit Orgullosa for more information and visit them on Facebook, Twitter and Instagram. They post some fun pictures, host Facebook and Twitter chats and offer great tips.
[disclaim]This is not a sponsored post. I received products to facilitate this post. All thoughts and opinions remain my own. [/disclaim]
Originally published on June 2, 2015. Last Updated on June 4, 2015 by Pattie Cordova