Holidays
Bringing Heart of Haiti into our home
The kids are out of school, and long Summer nights are in our near future. With that comes dinners out on the patio and chats outside with family. I'm looking forward to the days ahead! As everything comes together in our new home, I continue to add products that mean something, and recently, that includes this handcrafted Heart of Haiti Jonas sunflower metal lantern. It's a beautiful piece of hangable art that, by purchasing it, has supported an artisan in Haiti and their extended family.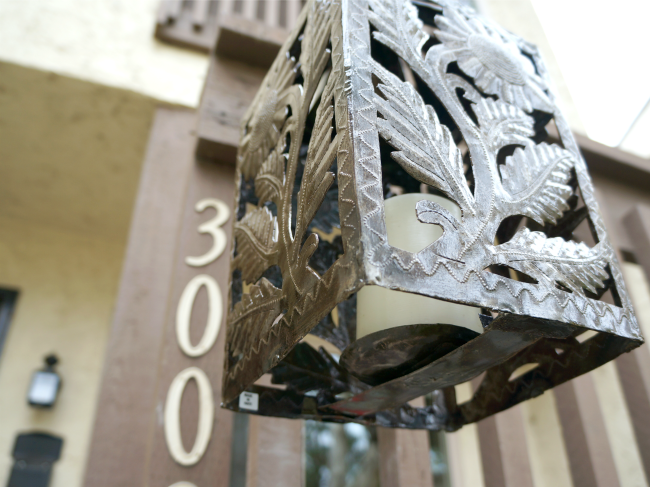 The Heart of Haiti line is made in the town of Croix des Bouquets by acclaimed metal artisans. The sales of these handcrafted lanterns allow the artisans to send their children to school and better support their families. Macy's joined forces with the Clinton Bush Haiti fund shortly after the devastating earthquake in January 2010 and developed a product line for sale at Macy's which helps support over 550 artisans and their families. The metal art is a beautiful example of this line. Artisans forge these lanterns out of recycled oil barrels, pounding our intricate designs.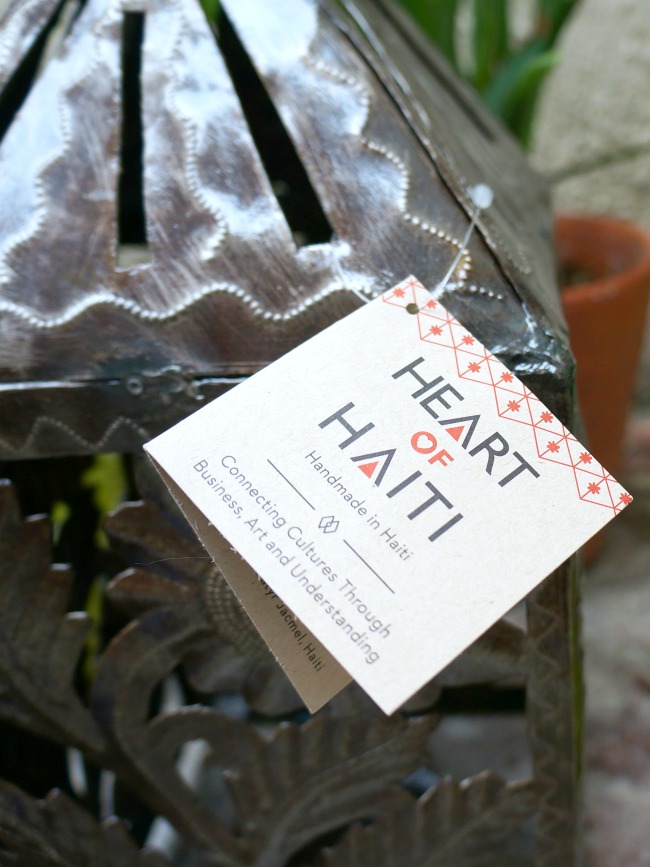 One such metal artisan is Pierre Michele Dorestant. He works on the Macy's Heart of Haiti line. In the picture below, you can see him with his youngest daughter. Thanks to the orders he receives from Macy's, he is able to send all his children to school.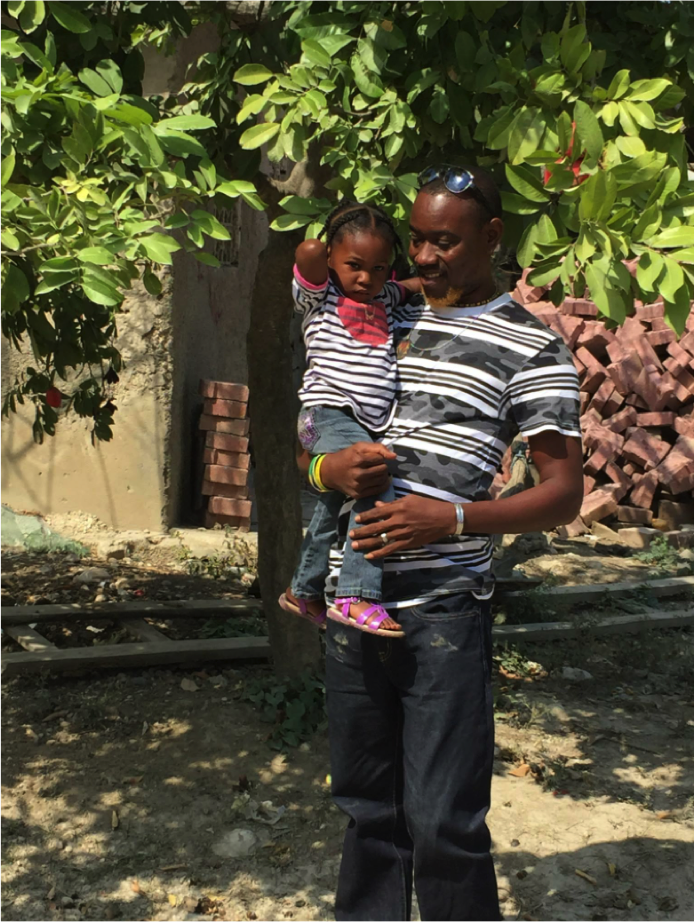 Something that makes our home so beautiful, also helps to provide sustainable income for artists and their families. It's a beautiful thing.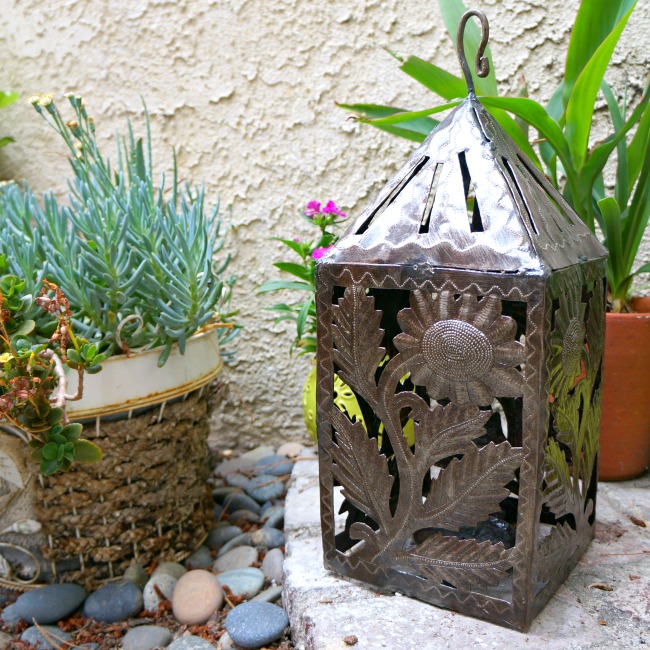 This Summer we'll be having many people come through our home. And I'm proud to see that this beautiful piece straight from Macy's Heart of Haiti line will illuminate our nights and become a staple in our home.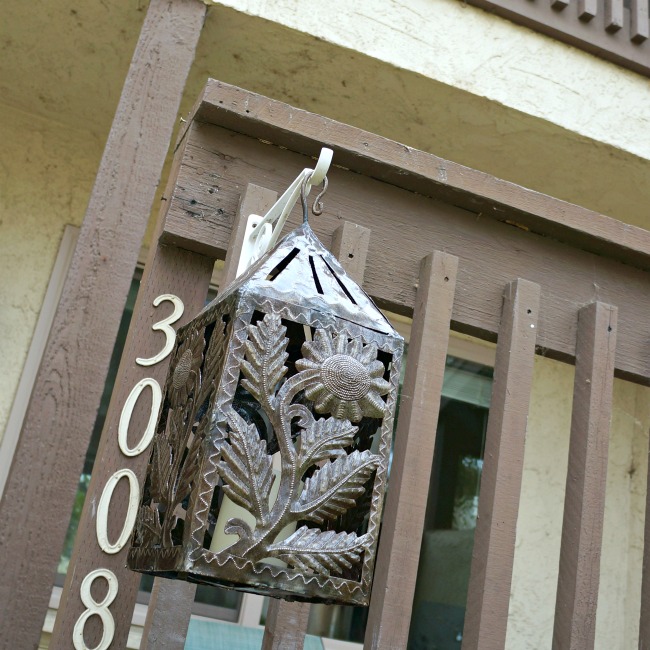 You can pick up this lantern, along with other amazingly-well crafted items on macys.com/Haiti. By purchasing items from Macy's Heart of Haiti line, you will help the organization that provides employment to 550 artisans and has stayed in Haiti with their Trade not Aid initiative.
Heading out to shop at a local Macy's? You can find the Macy's Heart of Haiti line at a few select retail locations including: Herald Square, Brooklyn Downtown, Metro Center, State Street, Northland Center, Seattle Downtown, Portland Downtown, San Francisco Union Square, Biltmore Fashion Park, South Coast Plaza Home, Mission Valley Home, Dallas Galleria, Lenox Square Mall, Dadeland.
Watch this video to learn more about Macy's Heart of Haiti story
Originally published on June 12, 2015. Last Updated on June 12, 2015 by Pattie Cordova