We partnered with Juicy Juice Splashers for this post on how to make a duct tape wallet because we believe in upcycling, cute things, and delicious drinks.
We drink our fair share of Juicy Juice Splashers around here, especially since the kids started school. Whether they buy lunch at school, or bring lunch from home, a Juicy Juice drink is never too far behind. So recently, I started asking them to bring home their juice pouches once they were done to tackle another problem that I have… getting them to not lose their lunch money.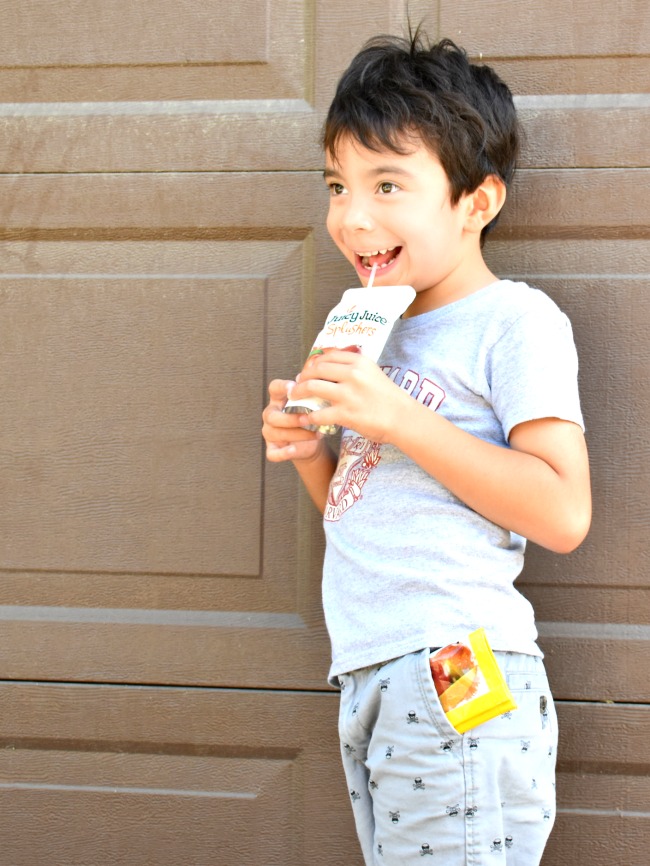 My kids get a mix of school lunches and home-packed lunches because of their vegetarian diets. Sometimes they want to eat a grilled cheese sandwich and tomato soup at school, and other times they're happy with a Tofurky sandwich from home. On those days when they need to buy lunch from school, it's always a nerve-wracking few hours before lunch as I sit at home wondering if they lost their lunch money. So I decided to tackle this on by making these easy juicy pouch duct tape wallets.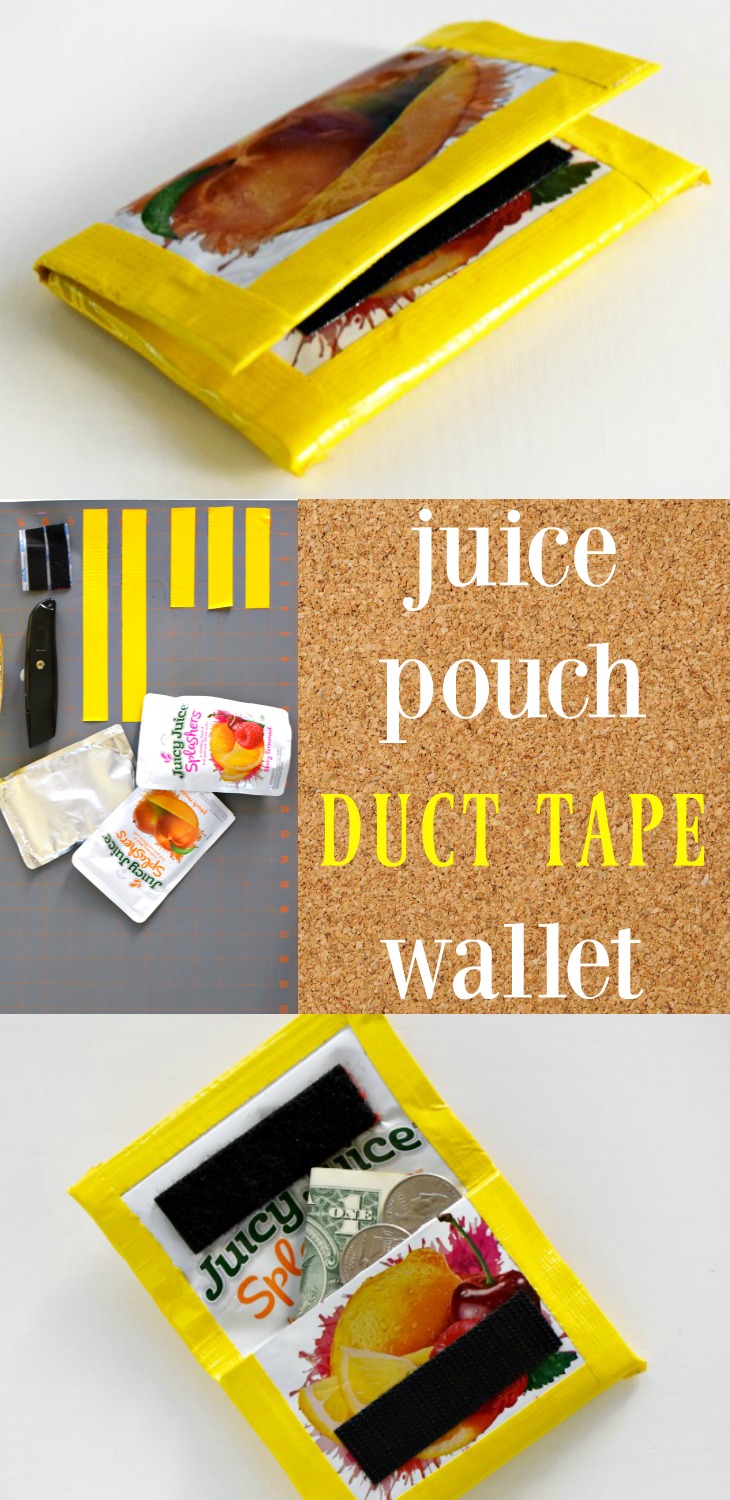 This juice pouch duct tape wallet is kind of like this other duct tape wallet that I made the kids, but much simpler, cuter and holds just the right amount of lunch money.
I made this wallet in just a few minutes, and all it took was a few materials that I already had at home. Want to make your own? See how below: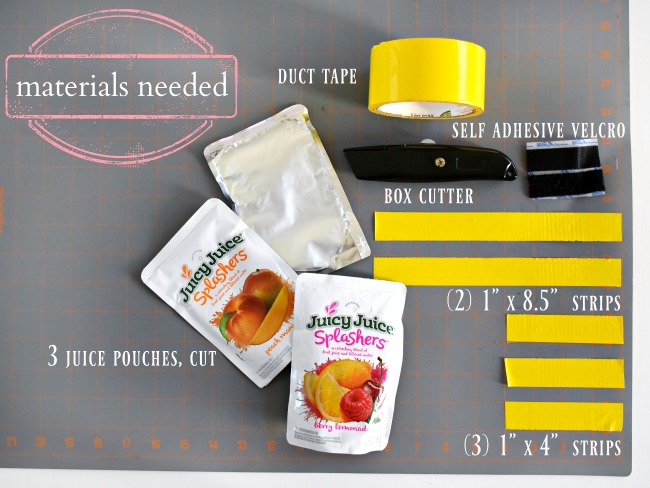 Juice Pouch Duct Tape Wallet
Materials Needed
Box cutter
3 Juicy Juice Splashers pouches, washed and cut in half (only keeping the front part)
duct tape cut into:

Three (3) 1″ x 4″ strips
Two (2) 1″ x 8.5″ strips

1 piece of self-adhesive hook and loop (aka VELCRO) strip (cut two inches long)
Directions
Connect all three juice pouches using the three 1″ x 4″ strips
Flatten, taking care that a full Juicy Juice pouch is showing at the top
Add the 1″ x 8.5″ strips of duct tape to either side of the flattened juice pouches
Flip over and cut a slit where the wallet will fold
Seal the sides of the top of the wallet
Fold the bottom part of the wallet and seal with duct tape creating a little pouch
Fold over the top part of the wallet
Add the VELCRO strip to the wallet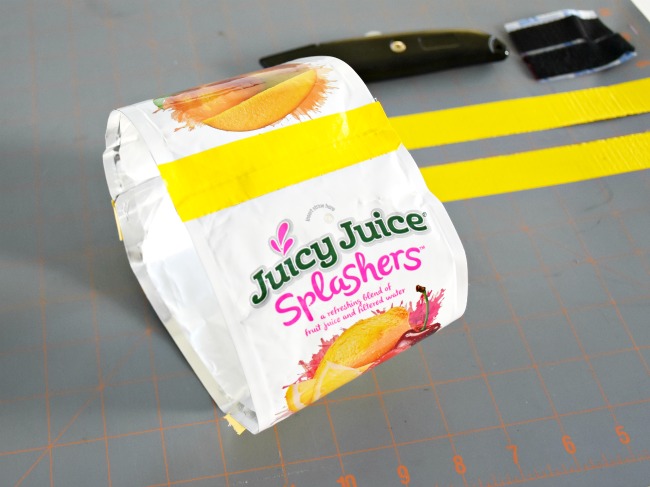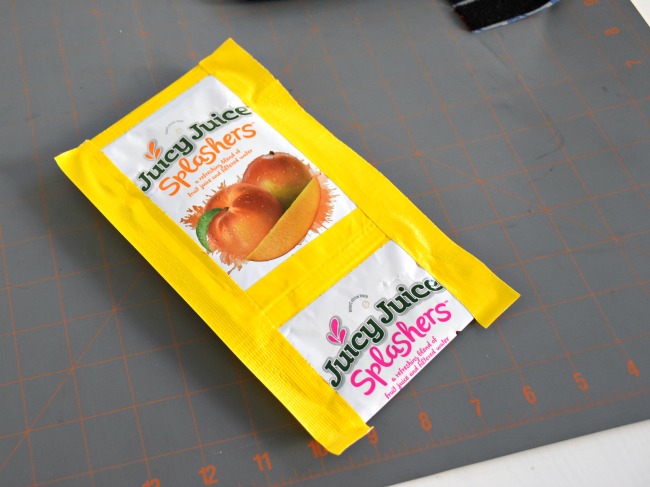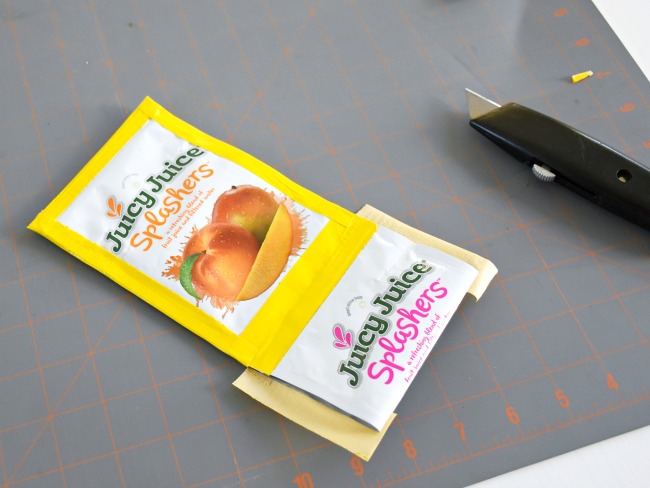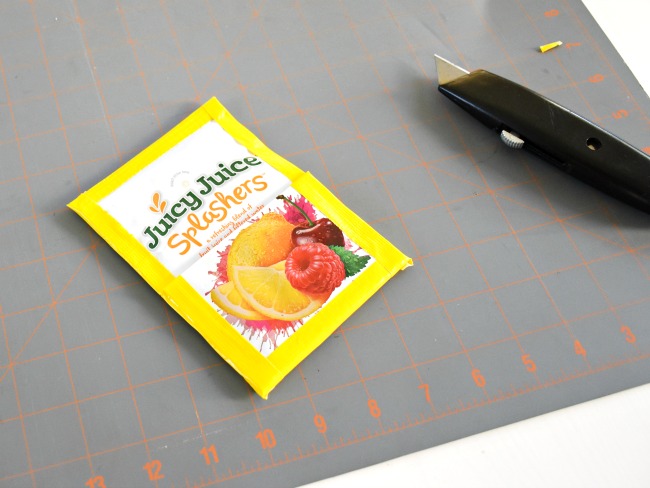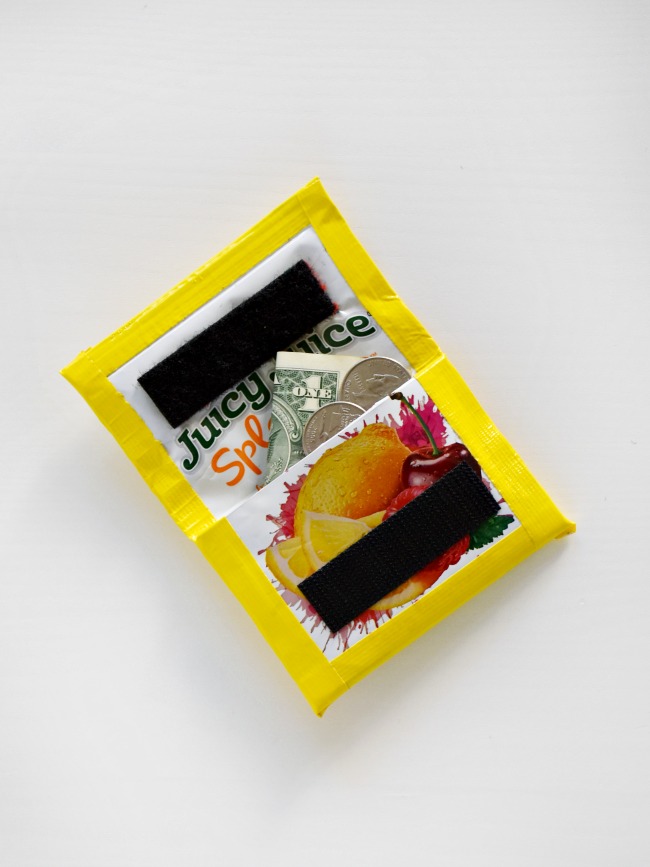 This juice pouch duct tape wallet is a kid-favorite. Best of all, if the kids lose one it's okay because you can whip up another one before the next school day.
I hope you get a chance to make a few of these with your next batch of Juice Juice Splashers. By the way, did you know that Juice Juice Splashers have 50% less sugar than the leading juice? They're a super delicious blend of fruit juice and filtered water, and contain no artificial colors. Plus, they also have 100% of the recommended daily value of Vitamin C. Can't decide on a flavor to try? You can't go wrong with Berry Lemonade – it's my favorite!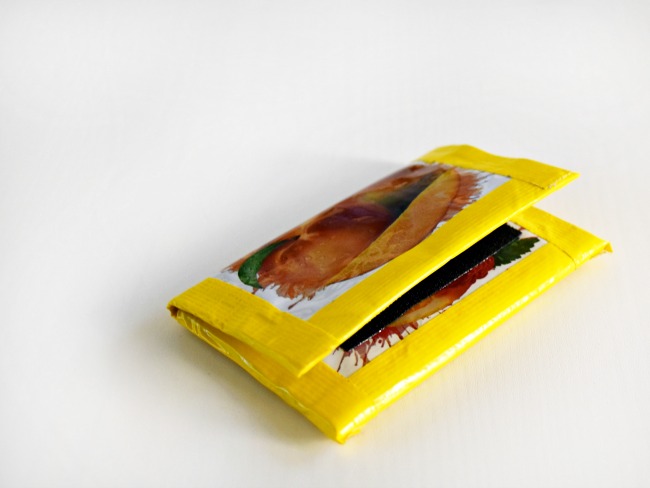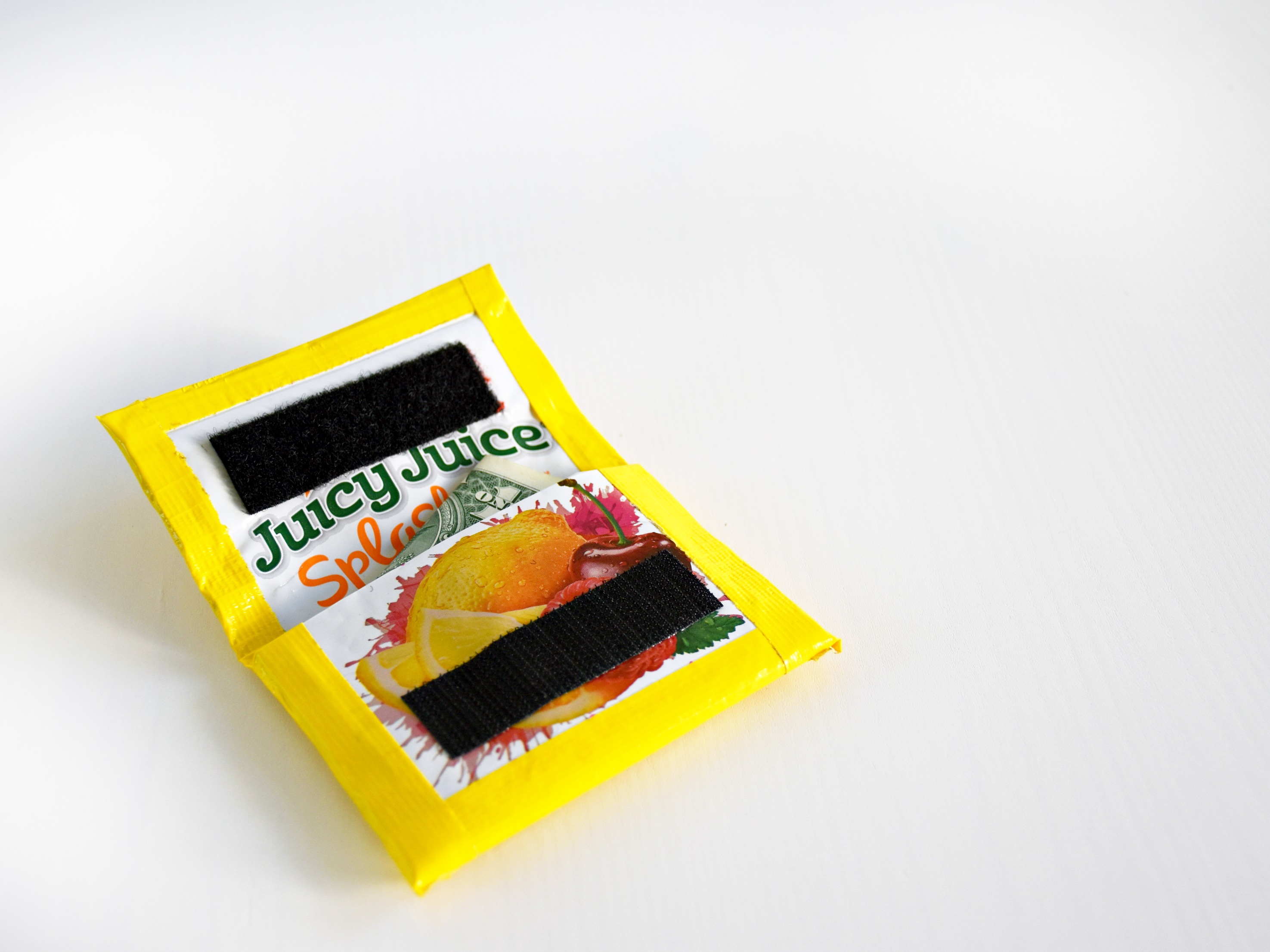 Originally published on September 9, 2016. Last Updated on May 28, 2019 by Pattie Cordova