[disclaim]This conversation is sponsored by Big Lots. All thoughts and opinions are my own.[/disclaim]
We're heading into the hottest months of Summer and we need to keep cool. What better way to do so than with some new ice cream floats variations?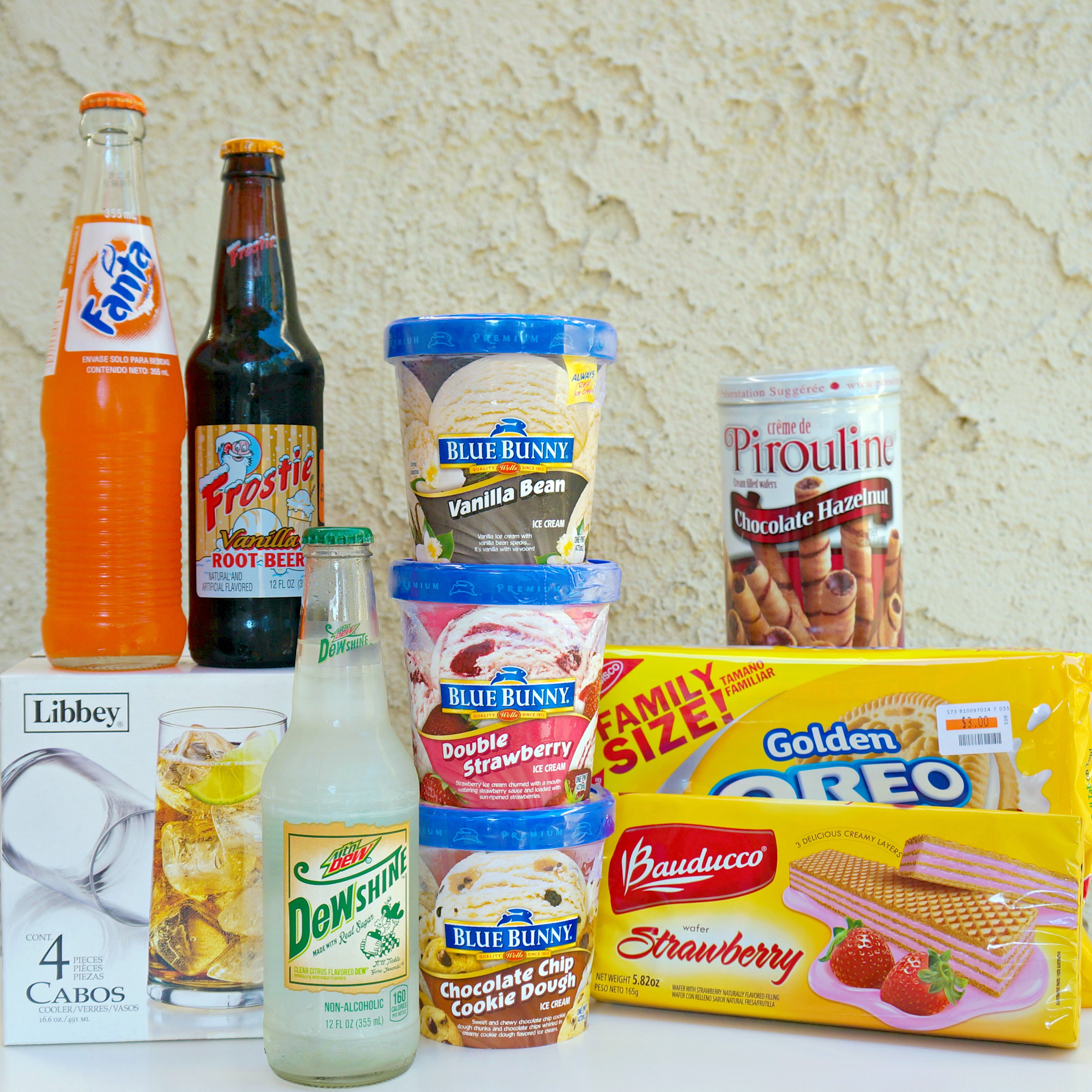 Of course, it's always fun to try new variations on a classic, so today we're sharing three fun new ice cream floats variations that you can do from start to finish thanks to a few must-have ingredients from Big Lots. Best of all – you can pick up as much or as little ice cream and soda as you need thanks to the individual servings available in the freezer and beverage aisle. You can mix and match the soda and ice cream flavors each time you visit Big Lots!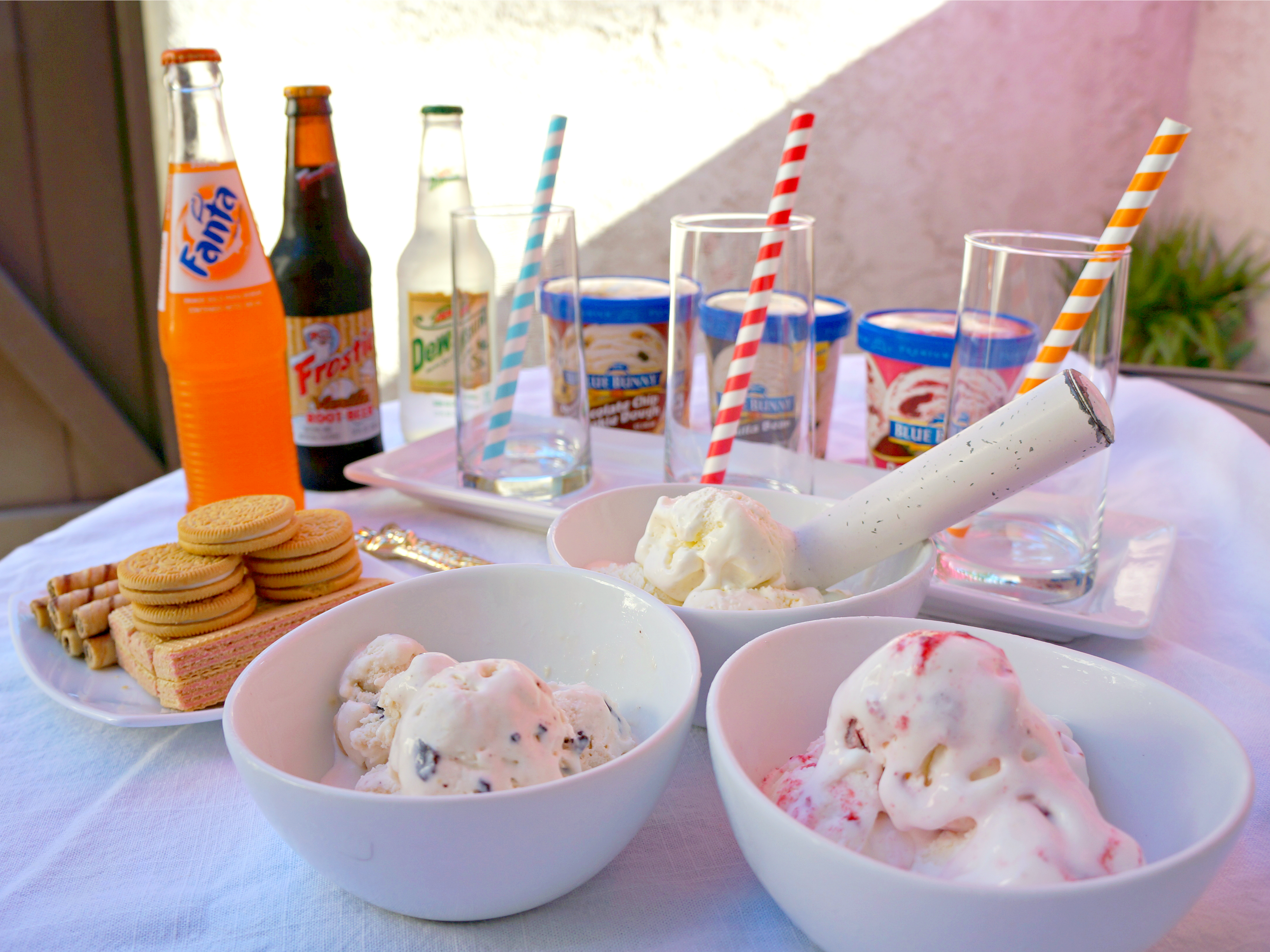 RELATED POST: MUST HAVE GRILLING ACCESSORIES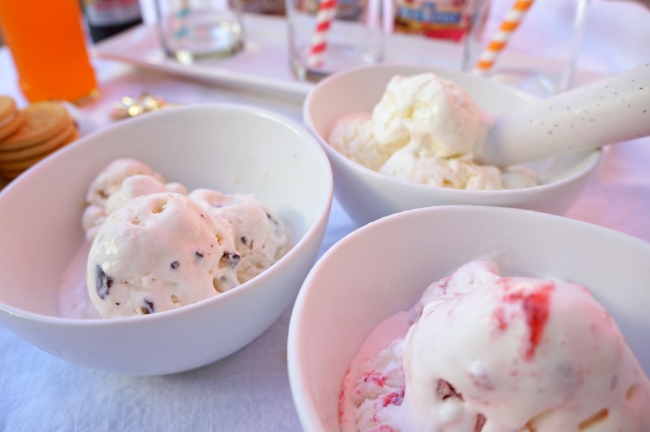 A few tips before we get started – make sure that all of your ingredients are cold. We like scooping out the ice cream into bowls and placing them in the freezer so it chills while the soda gets cold and the glasses are prepared. Our glasses of choice are those that are wider at the bottom and narrow on top so it fizzes all the way to the top and keeps the floats "fresher" longer. We found our floats glasses in a four-pack for only $5.00 at Big Lots!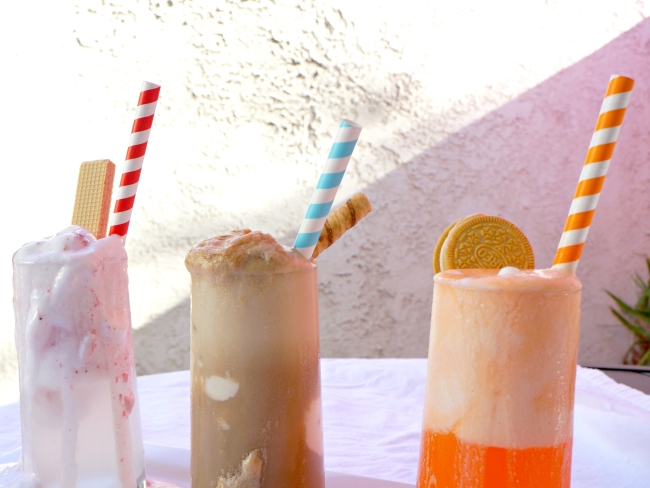 Once you have your glasses, here's what you'll need for the three different ice cream floats:
Orange Creamsicle Float
Fanta orange soda
Blue Bunny Vanilla Bean ice cream
Golden Oreo cookies for garnish
Vanilla Root Beer Float
Frostie Vanilla Root Beer
Blue Bunny Chocolate Chip Cookie Dough
Pirouline Chocolate Hazelnut wafers for garnish
Strawberry Float
Mountain Dew DewShine
Blue Bunny Double Strawberry ice cream
Bauducco Strawberry wafers for garnish
Each of these ice cream floats are delicious, super easy to make, and a fun twist on familiar classics. Think of them as the start of your own personal creations and future favorites.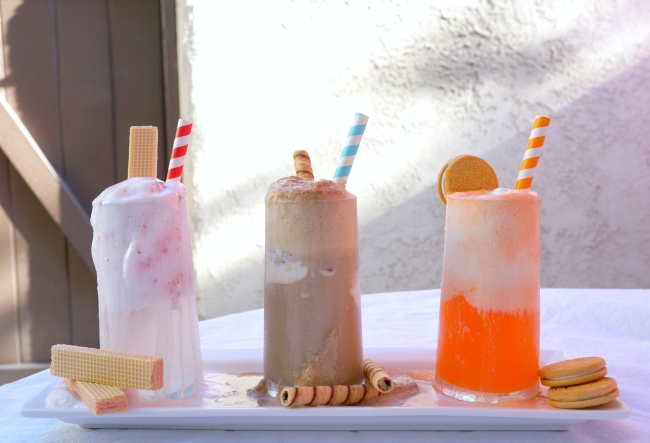 Big Lots has everything you need to treat you and your family to some delicious ice cream floats. From glasses to ice cream to soda – it's a one-stop shop!
To read or share this post in Spanish, click over to http://latino.biglots.com/tres-deliciosos-floats-para-el-verano/.
Originally published on July 13, 2015. Last Updated on August 12, 2015 by Pattie Cordova