Holidays
10 minute front door decor for Fall
I spent about ten minutes updating my sad little front door just in time for Fall. I have a black screen door that has been here since we moved in about six months ago. I haven't started thinking of what to do with it, so for now, I just hang stuff around it. I bought everything I needed at Big Lots, thanks to my ongoing partnership with the brand, for $55.08 (including tax). I picked up just six pieces of material for my front door decor for Fall and it gave my entrance a much needed sprucing up.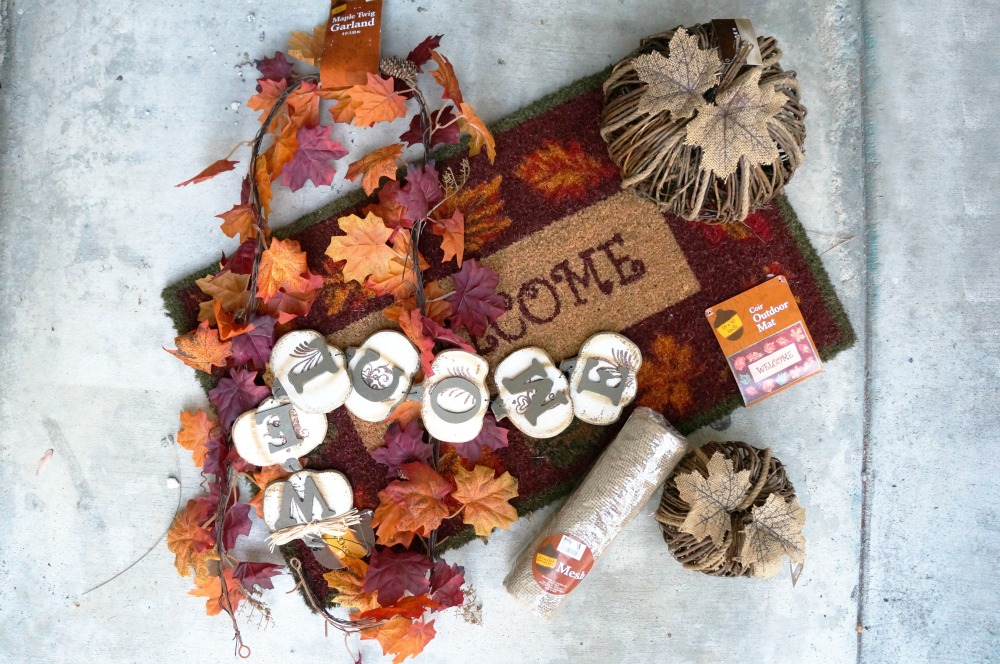 What I bought:
Welcome door mat – $10
Large vine pumpkin – $9
Vine pumpkin – $6
Burlap Mesh – $8
28 inch wood pumpkin wall decor – $10
6 foot maple twig garland – $8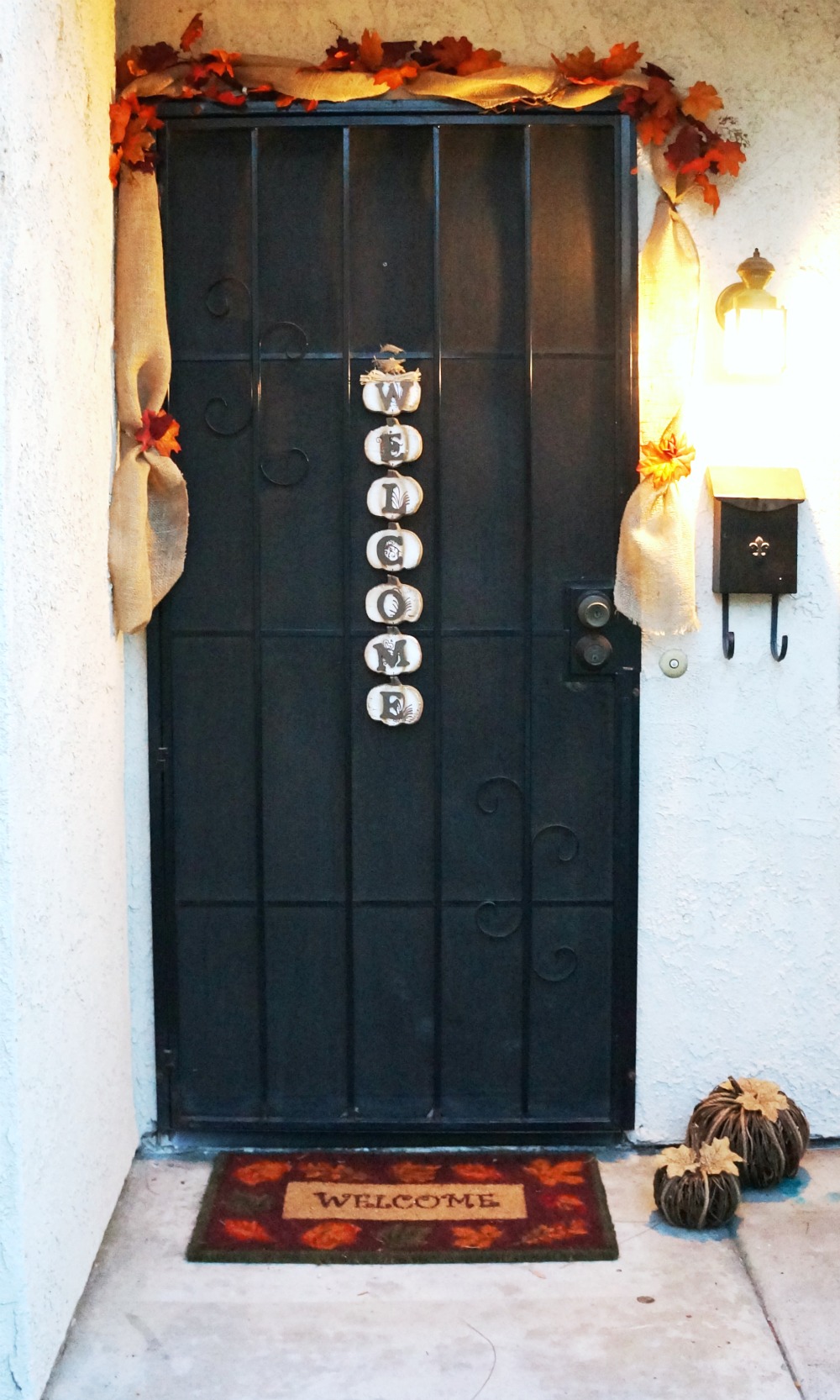 I started off easy by laying down the welcome mat and placing the pumpkins nearby, but not so close that they'll topple over when the door is open. I love these pumpkins because they have kind of a rustic look to them, and the cute burlap accent matches the burlap that hangs around the door frame.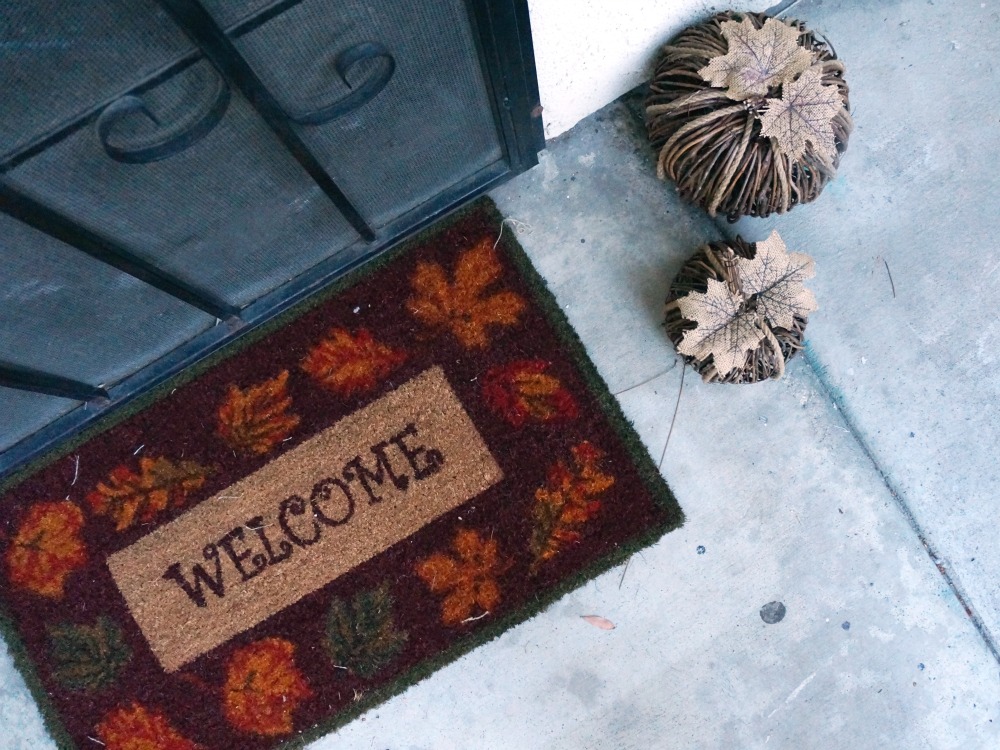 I hung up the welcome sign and wrapped a bit of burlap to cover up the hook. The remaining burlap, I folded in half, then grabbed the garland and did the same. I overlapped them and nailed it to the top of the door. I then twisted the garland around the burlap two times on each side of the door and nailed it down too. The last step was to lightly gather the burlap at about 12 inches from the bottom and nail that to the side. I took a sprig of leaves from the garland and wrapped it around the burlap to cover up the nails.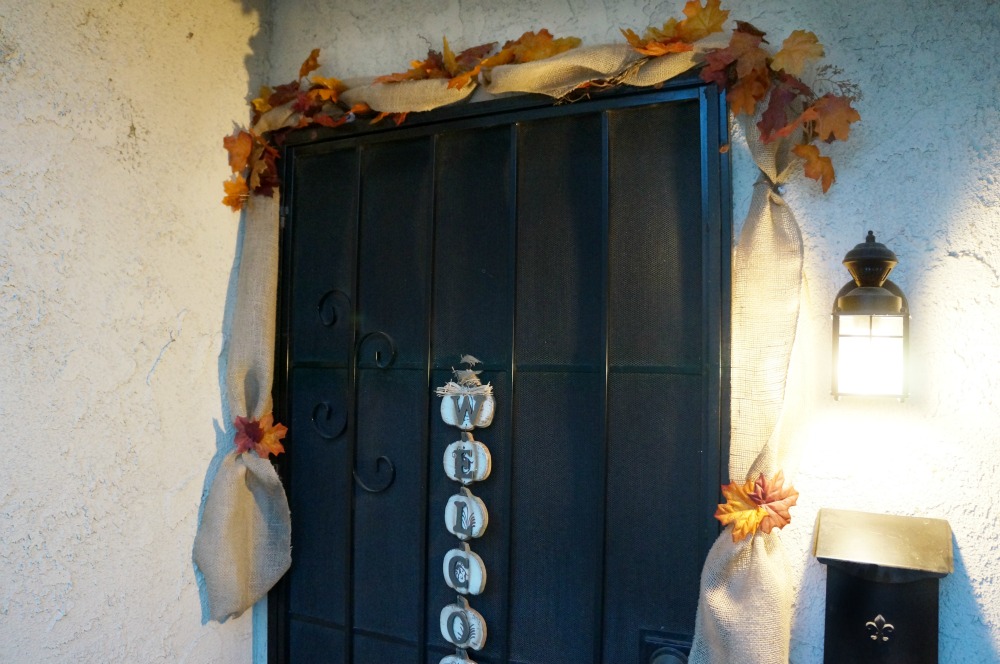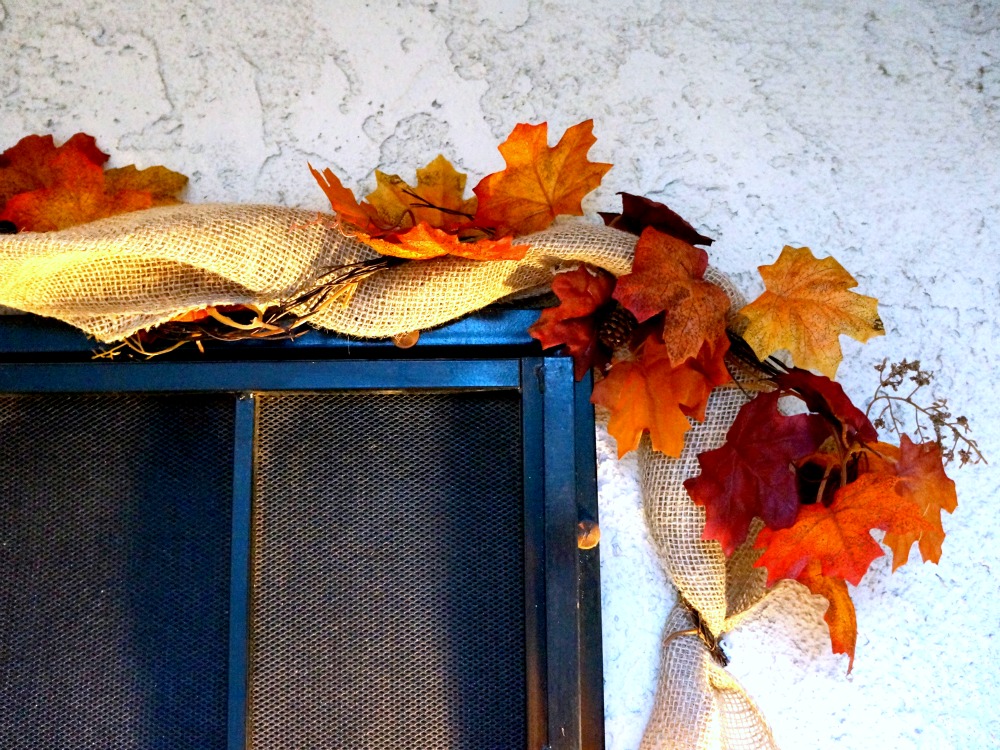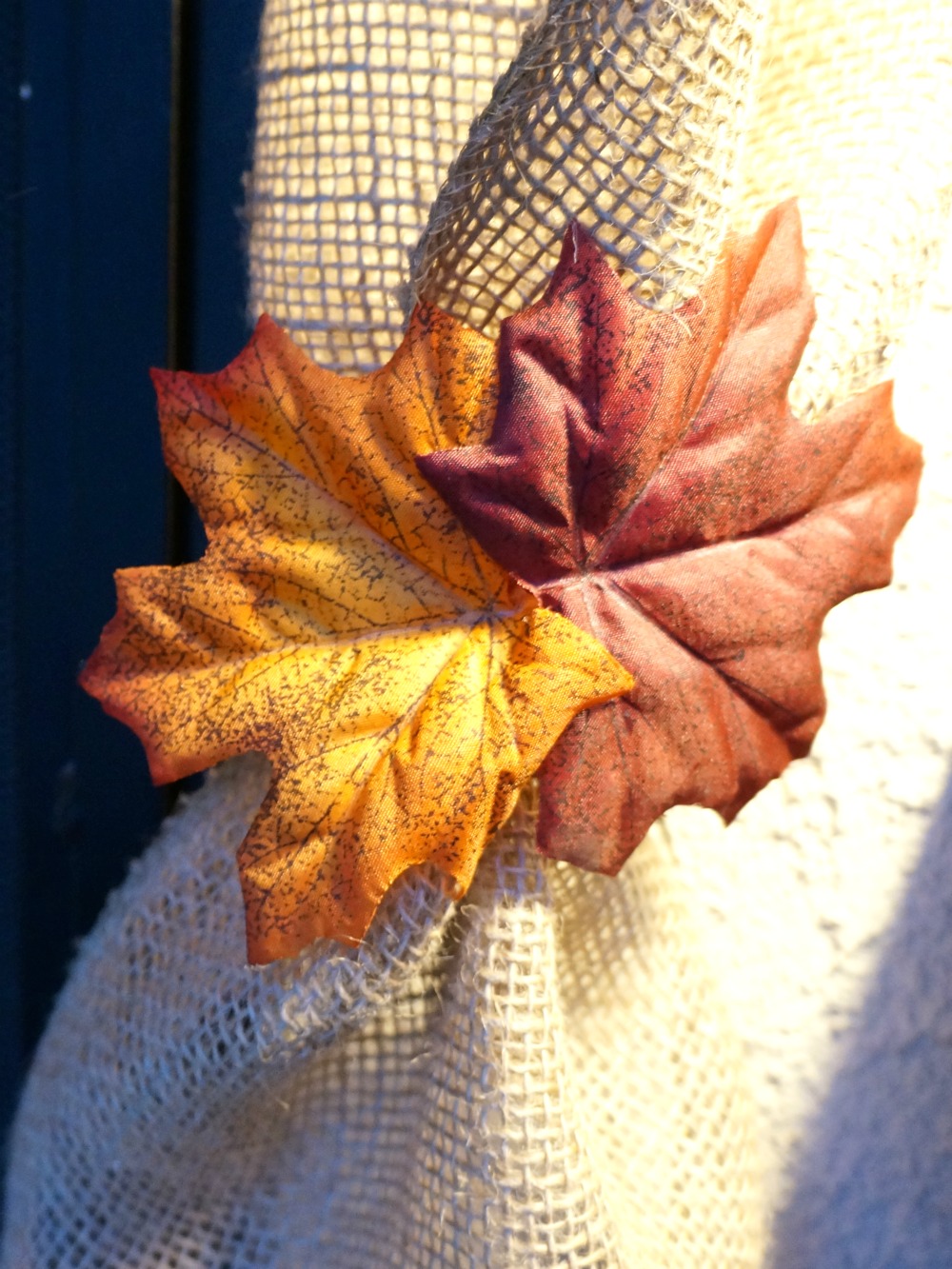 It was so easy updating my front door for the Fall season. Thanks to Big Lots and their super organized store, I was in and out of there in 20 minutes (I spent much of it just looking at all their gorgeous gold and bronze colored goodies). I'm looking forward to going back and picking up new decorations for the holiday season. I'm thinking a lot of gilded gold for another front door makeover.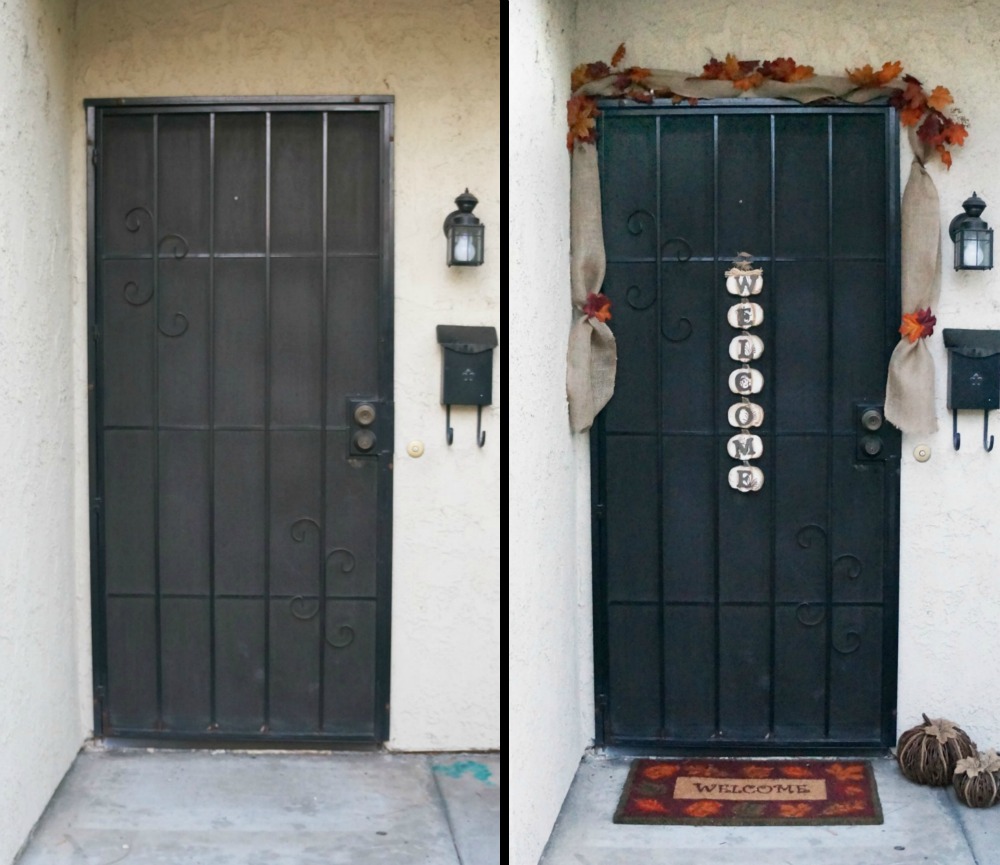 Originally published on October 15, 2015. Last Updated on August 30, 2016 by Pattie Cordova