[disclaim]This is a sponsored post in partnership with H&R Block. All thoughts and ideas remain our own.[/disclaim]
The year just started… and we all know what that means. No… not a new diet – it means tax time is coming!!! Every year I pledge up and down that I'm going to be on the ball and get everything done before the deadline. And yes, I always wait until the very last minute. This year, it's going to be different. This year, I have five easy ways to prepare for tax season that will have me ready for my H&R Block appointment. I'm also going to be ready to accept any surprises that may come my way – and you should too! We have a special surprise for you at the end of this post that involves a very special sweepstakes and $1,000. Read on…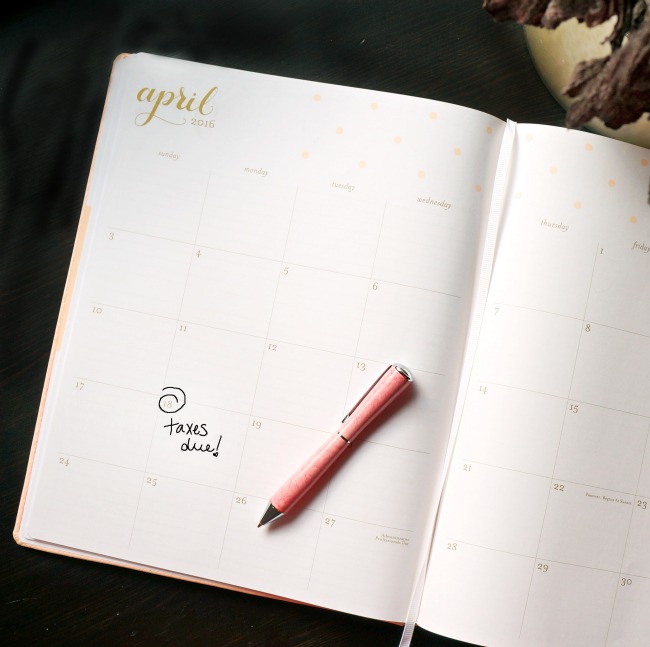 Five easy ways to prepare for tax season
Get a container (heck, even a shoe box will do). It's the easiest step and probably the most fun. Get one with a cute design.
Throw in every tax form that comes your way into your new container. Those forms that are emailed to you? Print them out as soon as you get them and thrown them in the box too. I've found that waiting until the last minute is even worse when you find out that you're also out of ink on your printer.
Make your tax appointment as soon as possible. H&R Block gives you the option of making an appointment on their website and you can choose a Spanish-speaking tax professional if needed. I've always liked to make appointment with a bilingual H&R Block tax professional because there are some things you can't translate. Maybe it's a comfort thing too. Anyway, making an appointment at H&R Block is super easy and I'd highly recommend setting a hard date – and then don't let yourself reschedule! Walk in or call 800-HRBLOCK (800-472-5625) to make your appointment with one of their 8,000 bilingual professionals today.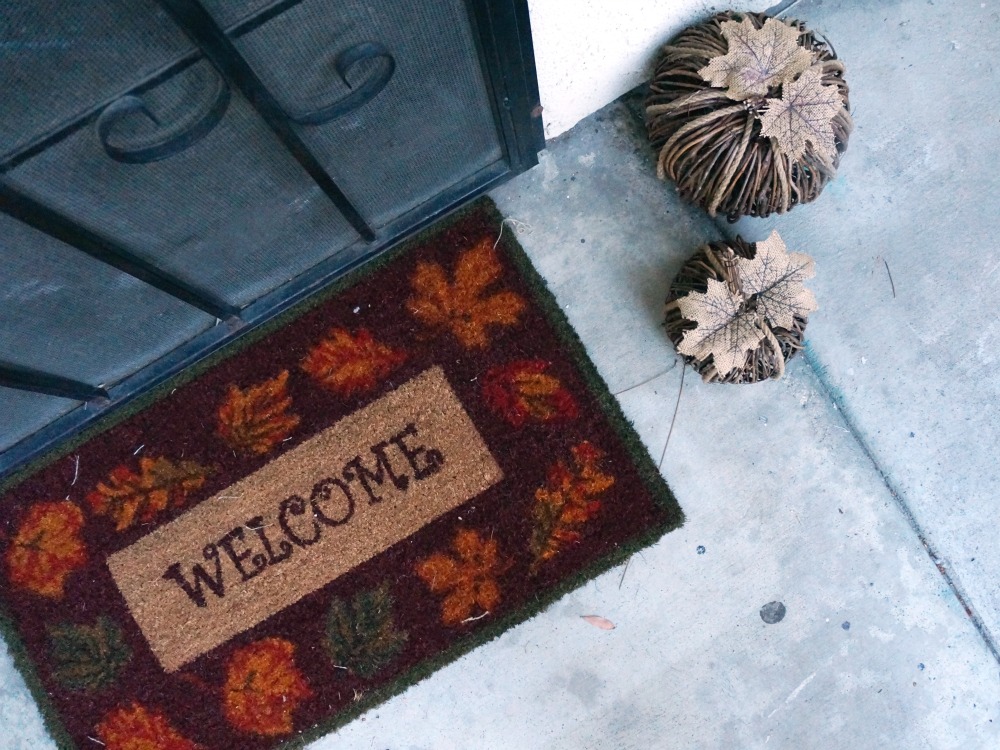 Make note of any big changes. New baby? Celebrating a new home purchase? Took the jump into marriage? All those chances will need to be reflected in your tax returns. Add yours and every one of your dependent's social security numbers into your tax container. Keep an eye out for Form 1098 if you recently purchased a home (this will list the interest you've paid). Think about whether you'll be filing married or single if you're a newlywed.
Gather all of your receipts for anything that can be claimed as a deduction, including the ones given to you from those repeated visits to your local thrift store to drop off goods. Everything counts. Click here for tips on correctly claiming charitable deductions. Want to know what else you can deduct? Check out this Deductions for Individuals list.
Bonus: Admit defeat and file a tax extension, especially if you're reading this the day taxes are due and you can't get in to an H&R Block office. Filing an extension will move your new tax due date to October 15th. Doing this before the day after the tax deadline will keep you from paying late-payment penalties.
Unfortunately, tax season will not go away, no matter how much you ignore it. Make the best of it and take the tips listed above and get on your A-game. Oh, and the filing deadline to submit 2015 tax returns is Monday, April 18, 2016 – not the traditional April 15 date.
1,000 PEOPLE WIN $1,000 EVERY DAY!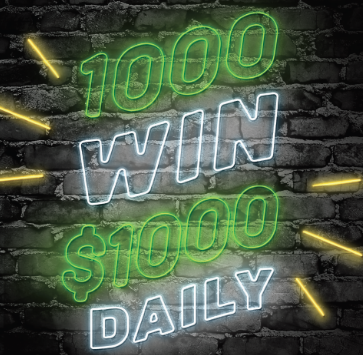 H&R Block is making tax season better by giving people an opportunity for a chance to win $1,000!!! Starting January 16, H&R Block is giving $1,000 to 1,000 people daily to celebrate refund season. The entry period is from January 4, 2016 through February 15, 2016. The sooner you enter the more chances you have to win. LIMITED TIME OFFER. NO PURCHASE NECESSARY.
Read more about the promotion: www.hrblock.com/grand
Video: Want to know what I would do with $1,000?
I strongly encourage you to enter for a chance to win $1,000. You have nothing to lose! And when you win, use the hashtag #MyGrandPlan to share with what you'd do with an extra grand on Facebook, Twitter or Instagram.
$1,000 Giveaway
And because this certainly feels like a year for surprises… you can enter for a chance to win another $1,000 right here on LivingMiVidaLoca.com! We're super excited to be partnering with H&R Block on this tremendous giveaway where one lucky reader will get the chance to WIN $1,000!!! We're giving you plenty of entry options, but the most important one is you answering this simple question – what would you do with an extra grand in your pocket? Leave a comment below and make sure to check off that entry in the form below. ¡Buena suerte!
Read more about the promotion, here: www.hrblock.com/grand
[disclaim]For Official Rules and Alternate Method of Entry, visit hrblock.com/grand. Open to legal U.S. residents (50 states + DC & PR) age 18+. Entry Period: 1/4/16–2/15/16. One entry per taxpayer with paid federal tax return. Daily drawings 1/16/16–2/15/16 + final drawing on 2/19/16. 1000 winners per drawing; 32,000 winners total. Total ARV: $32,000,000. Void where prohibited. OBTP#B13696 ©2015 HRB Tax Group, Inc. [/disclaim]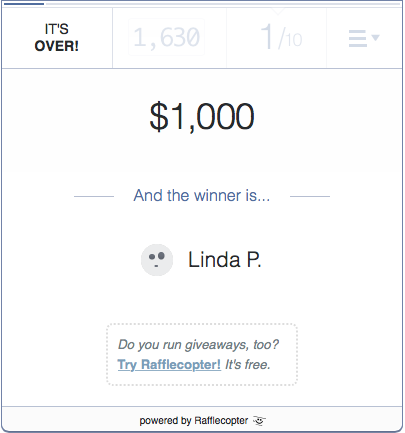 [disclaim]
This is a sponsored conversation written by me on behalf of H&R Block and Latina Bloggers Connect. The opinions and text are all mine.
[/disclaim]
Originally published on February 1, 2016. Last Updated on February 8, 2016 by Pattie Cordova