Cloudy with a Chance of Meatballs 2 is coming out in theaters soon. It's on my kid's must-watch list this year so I'm keeping the hype up with a few themed-activity sheets. I'm including them for you below so you can do them with your kids. They'll love 'em! Plus, it's a great way to get their imagination going and see which type of "foodimal" characters they can create.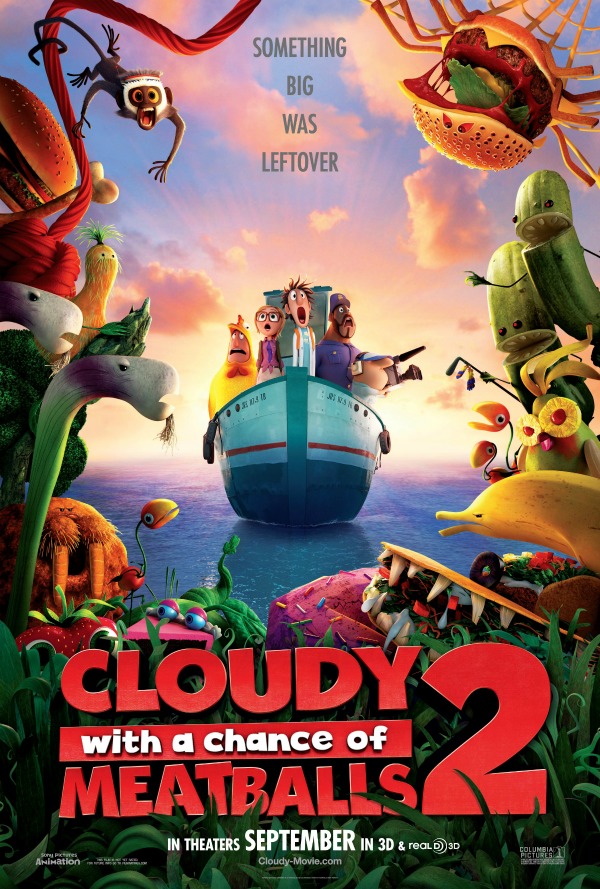 About Cloudy with a Chance of Meatballs 2
"Cloudy With a Chance of Meatballs 2" picks up where "Cloudy with a Chance of Meatballs" left off. Inventor Flint Lockwood's genius is finally being recognized as he's invited by his idol Chester V (Will Forte) to join The Live Corp Company, where the best and brightest inventors in the world create technologies for the betterment of mankind. Chester's right-hand-gal – and one of his greatest inventions – is Barb (Kristen Schaal), a highly evolved orangutan with a human brain, which is also devious, manipulative and likes to wear lipstick. It's always been Flint's dream to be recognized as a great inventor, but everything changes when he discovers that his most infamous machine – which turns water into food – is still operating and is now creating mutant food beasts. With the fate of humanity in his hands, Flint and his friends must embark on a dangerously delicious mission, battling hungry tacodiles, shrimpanzees, apple pie-thons, double bacon cheespiders and other food creatures to save the world… again!
Printable activity sheets
These "How to Draw a Foodimal" activity pages will teach your kids how to draw some of the characters from the September 27th release of Cloudy With a Chance of Meatballs 2! Click on each image for a printable image of each sheet.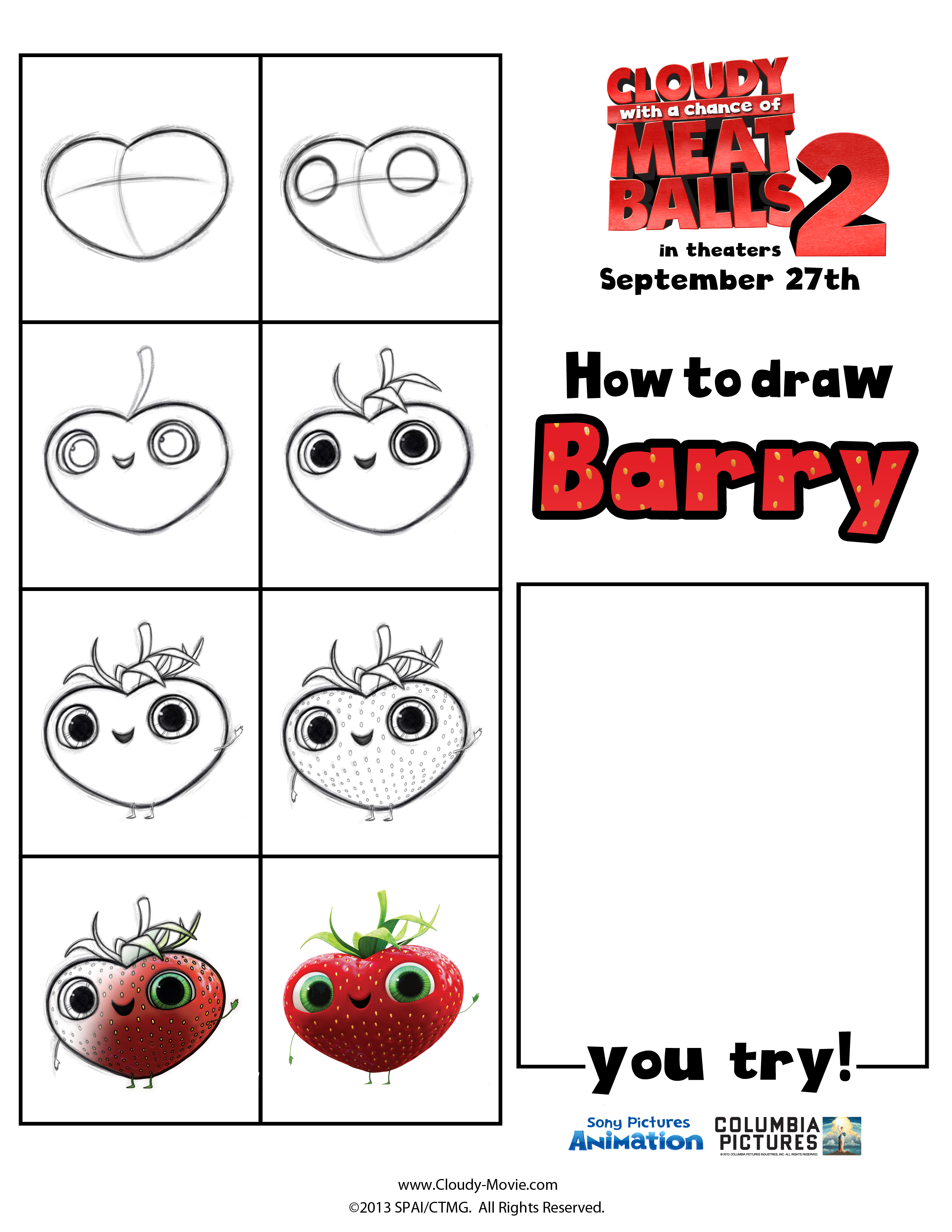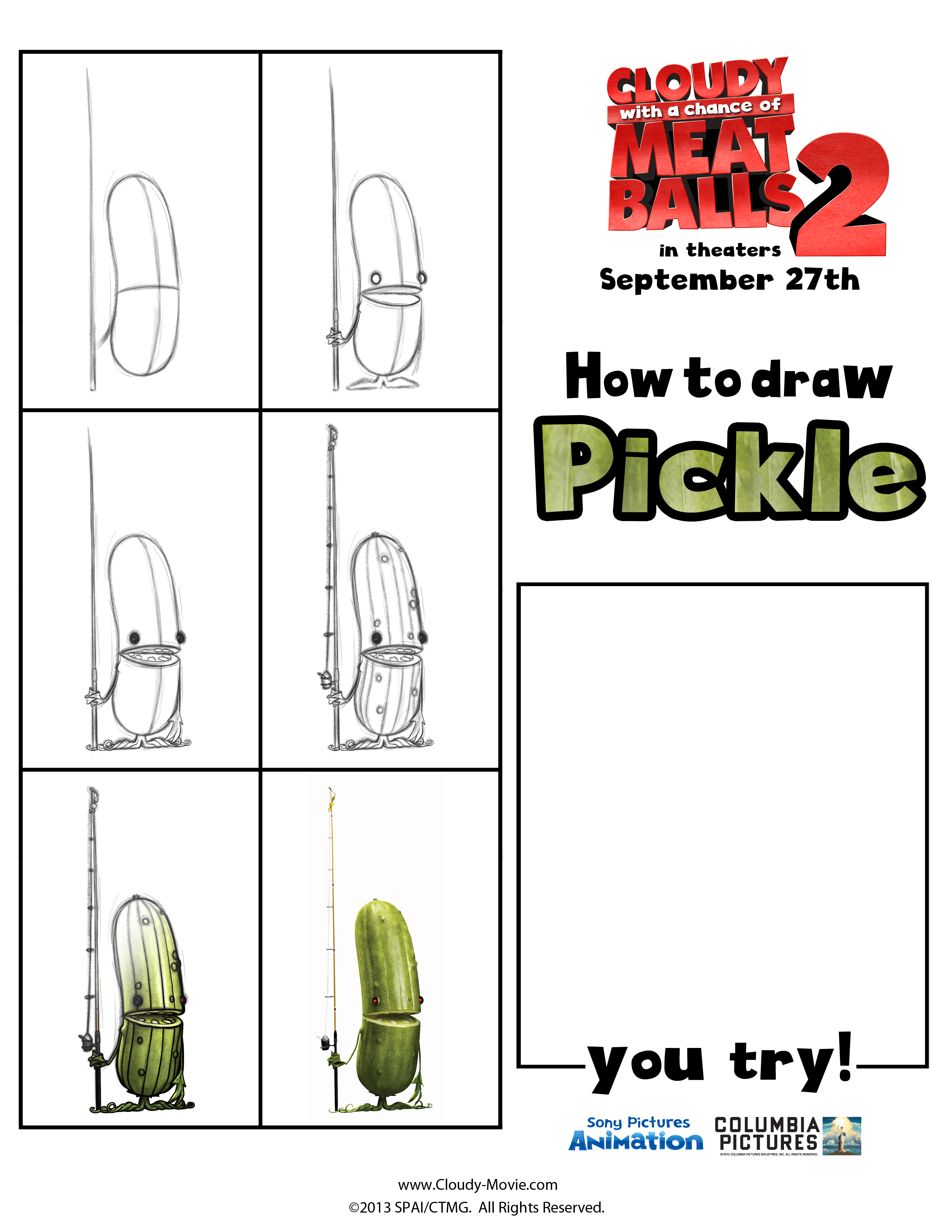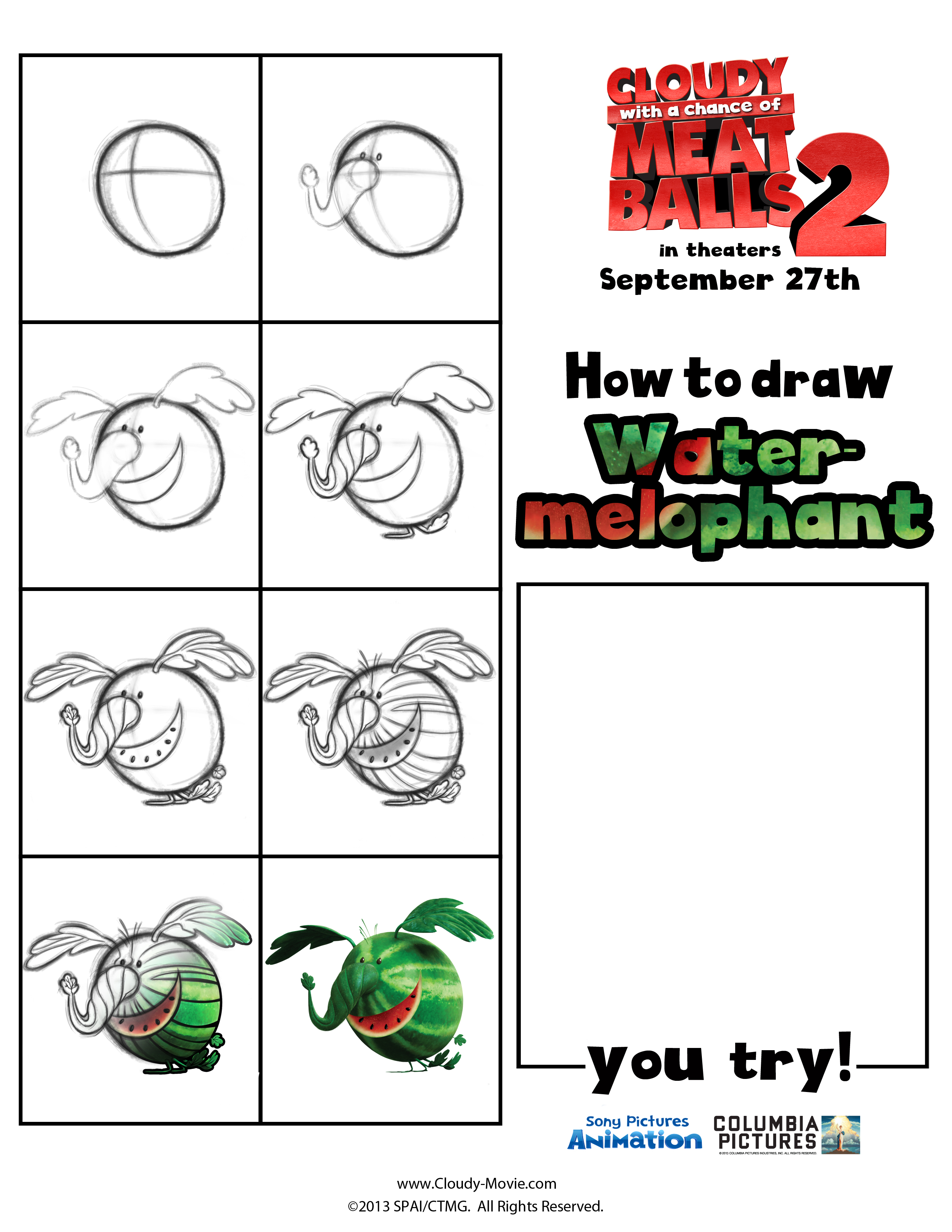 Originally published on August 31, 2013. Last Updated on December 7, 2018 by Pattie Cordova