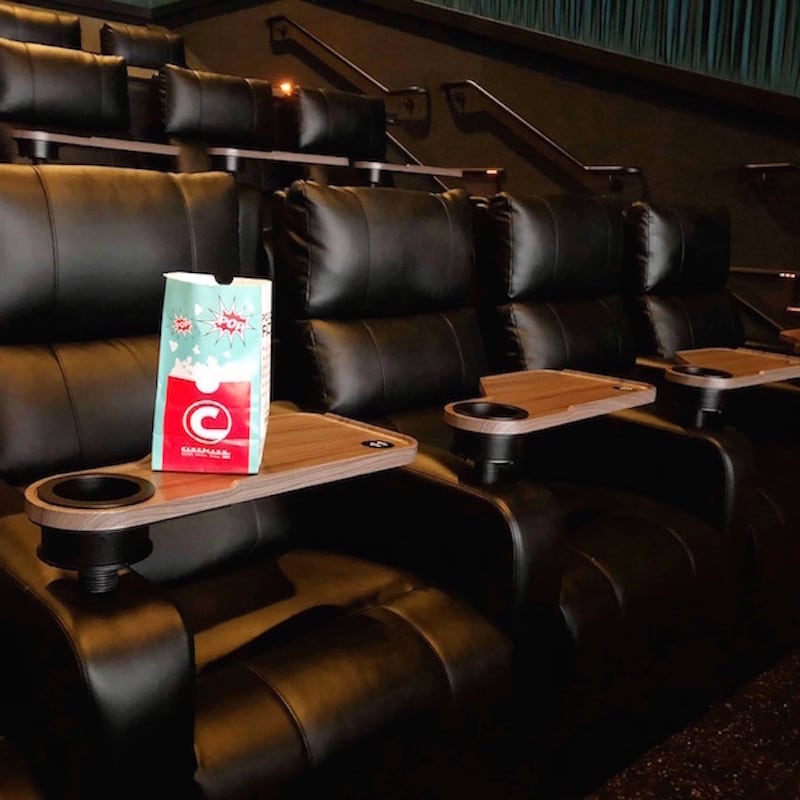 Century Stadium 25 and XD in Stadium Promenade in Orange is set to be your Orange County Luxury Theater go-to. It has all the comforts you could want from a theater, and more!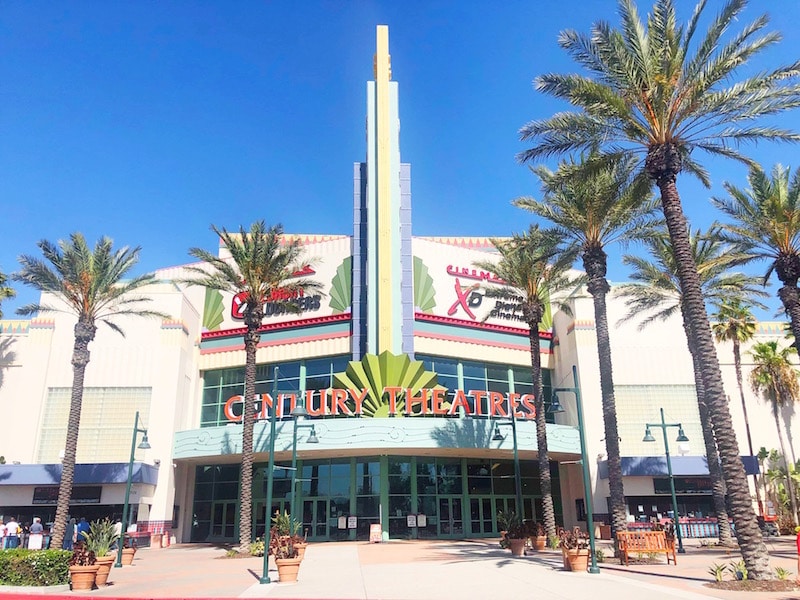 This newly updated luxury theater in Orange County has comfort features like new leather recliner chairs, a merchandise shop located just outside their café, and, of course, a cafe that will make you feel so spoiled you won't want to leave!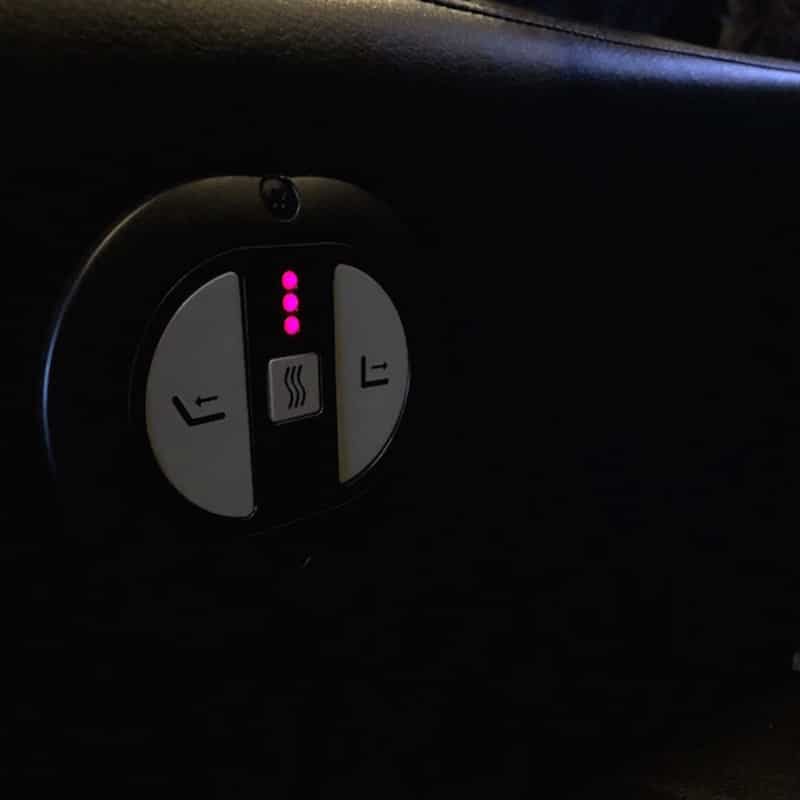 You feel right at home when you enter the theater and find your seat, it's an experience you won't soon forget. You are able to recline your chair and put your feet up… and did we mention the seat warmers?!! They are amazing! Just be careful though, they're so comfortable you might fall asleep and miss your film!
Quick tip: We do recommend you purchase your tickets online because it'll save you from having to wait in line. There is a small convenience fee unless you're a member of their "Cinemark Movie Club".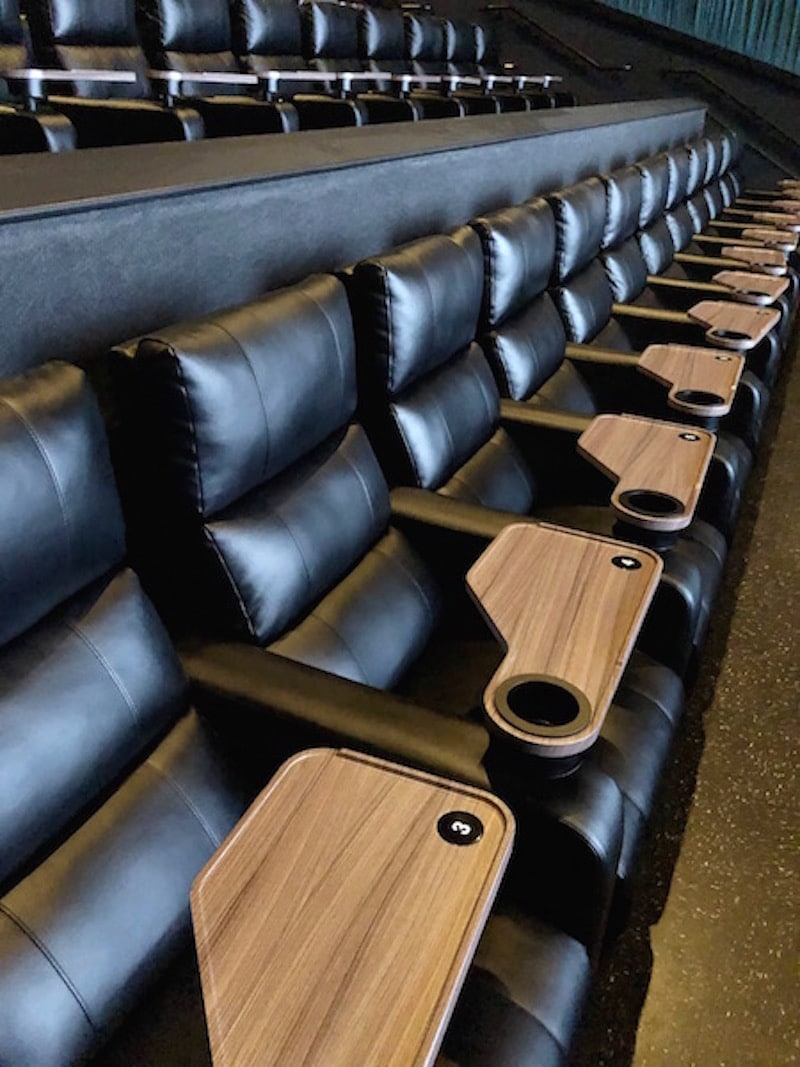 These new luxury recliners also have a swivel tray attached to the seat that will keep your candy, popcorn and drink from getting all over you while relaxing on the lounge chairs. The trays also have cup holders which make it easy to sit up and eat or move the tray away to lay back and watch your movie. There's no other way you should experience a theater but in luxury… Century Stadium Luxury theater in Orange County is the theater you want to visit.
On our last visit, Century Stadium made us feel like we were in the VIP area. We headed to their extended cafe for some snacks before heading to our seats. We didn't realize how many different options they offered. They had major brands including Starbucks, Pizza Hut, Dryers and for the adults… beer on draft, can and bottles, red and white wine, frozen cocktails and Buzzballz.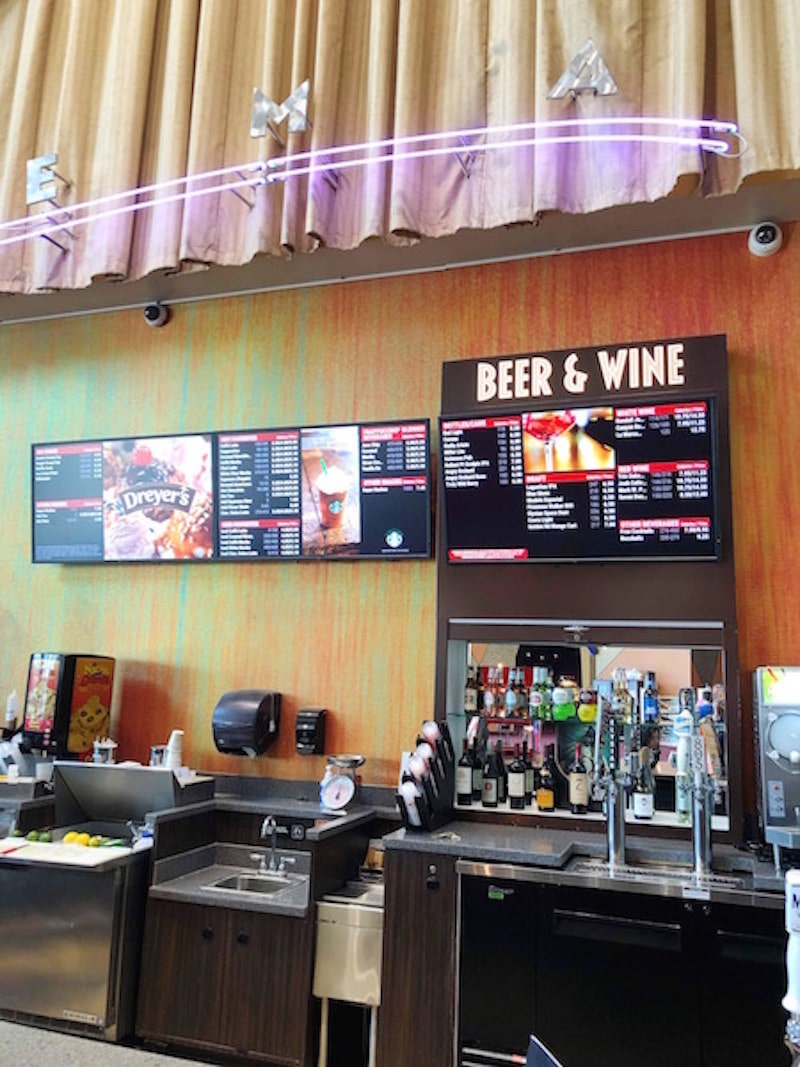 On the other side of the entrance to the theater, they had an arcade named "Starcade"that would be great to enjoy if you get there a little early. It's perfect for killing time before the movie starts.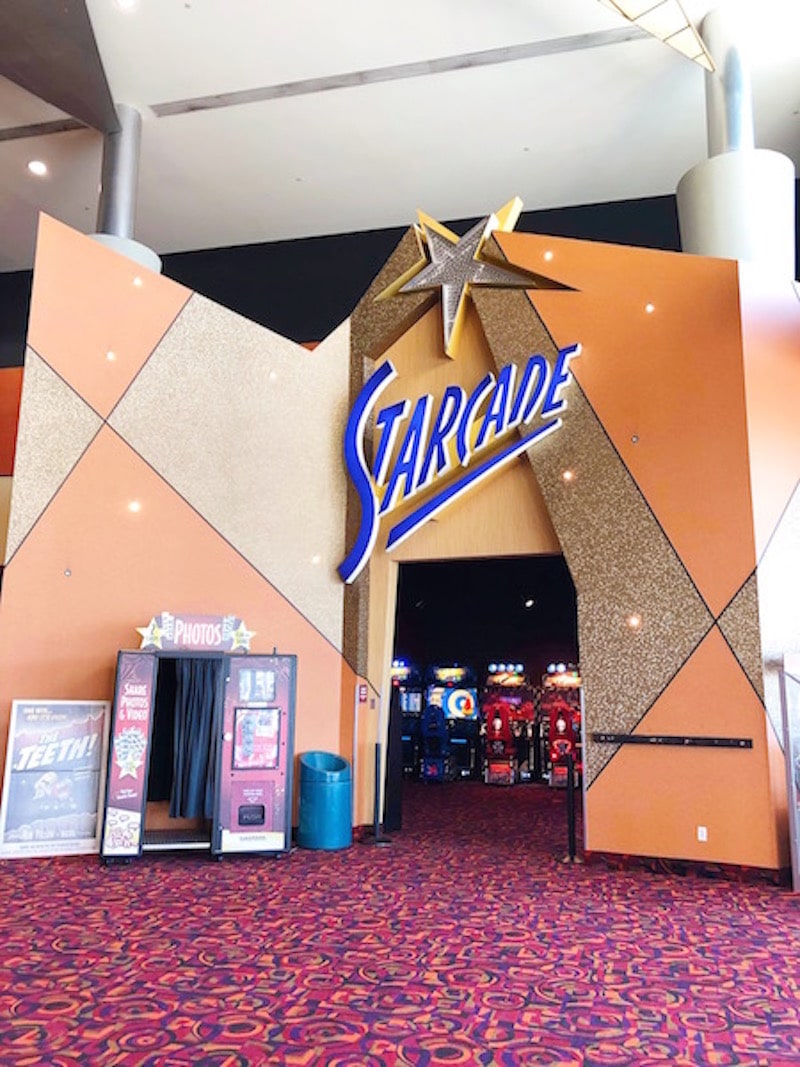 Century Stadium has two Cinemark XD Auditoriums and the upgrade looks amazing. When you purchase your tickets you'll be asked to select your seats. It's a great convenience because it will make it easy to walk in and go straight to your seats.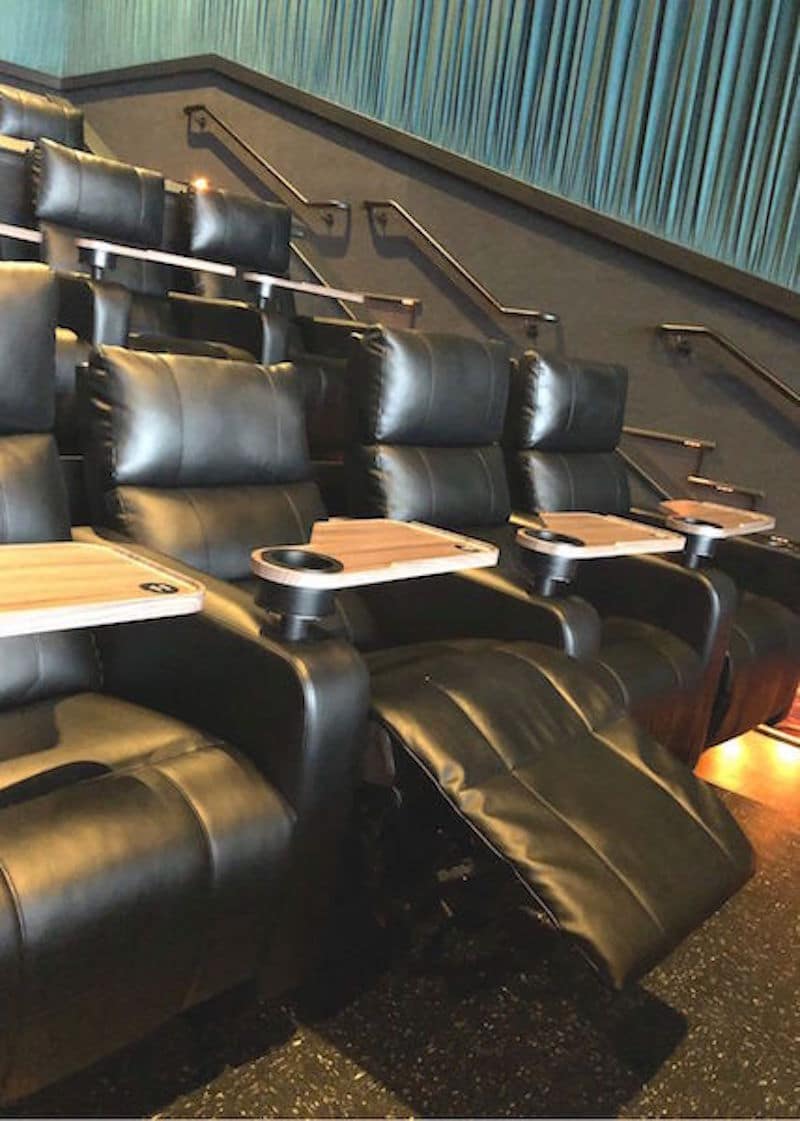 These luxury recliners not only recline so that even when other movie-goers are passing by you don't have to put your feet down, but they also have seat heaters so you won't have to bring your sweaters! They made our movie experience amazing. The sound, picture, and atmosphere was great. After coming here there's no way we can go back to a regular theater; it's how every experience should be done.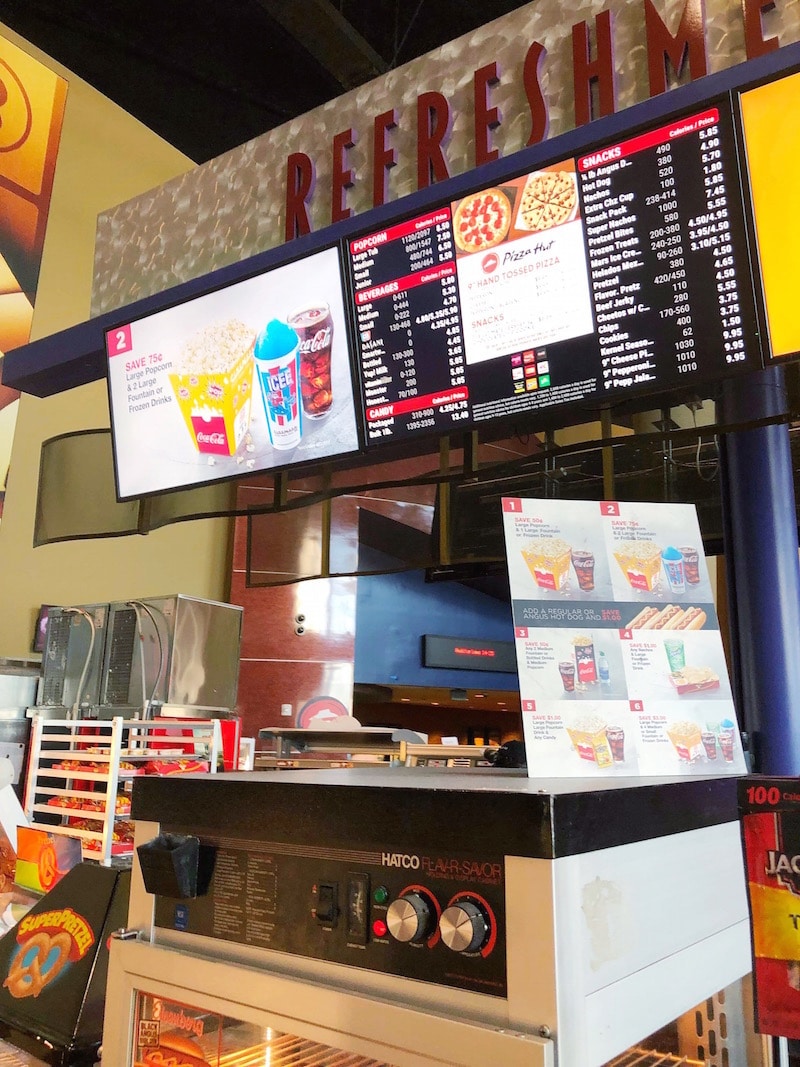 This upgraded theater includes a variety of new amenities including:
Two Cinemark XD auditoriums – featuring the No. 1, exhibitor Premium Large Format (PLF) in the world, with state-of-the-art picture and sound quality;
25 auditoriums furnished with Cinemark Luxury Loungers – electric-powered, plush, oversize recliners with footrests, cup holders, swivel trays and heat-controlled seats;
Reserved seating with online, kiosk and app ticketing capabilities;
Expanded seating area in the Café;
Revamped interior and exterior with designer carpeting and newly painted facade.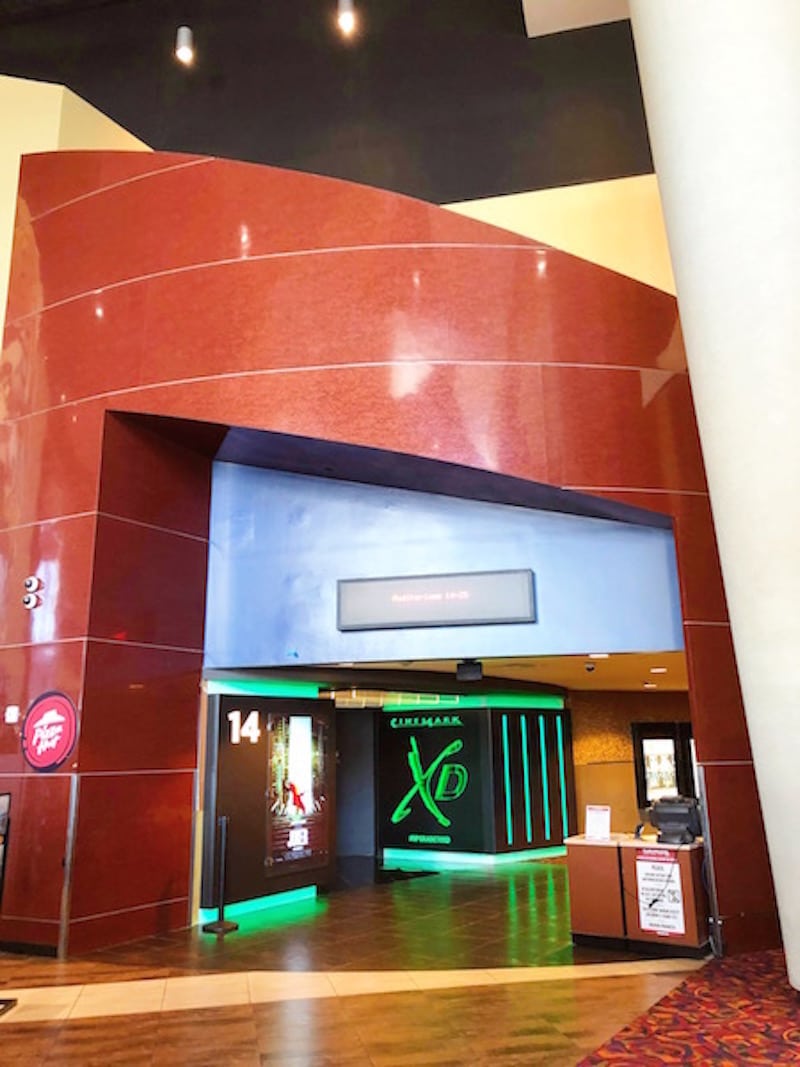 Quick tip: this luxury theater is surrounded by restaurants that offer a discount by showing same-day ticket stubs, like Katella Grill on Main St. and Katella Ave. 
We invite you to check out Century Stadium in Orange if you're looking for an Orange County luxury theater (at a reasonable price!) at 1701 W. Katella Ave., Orange, CA 92867.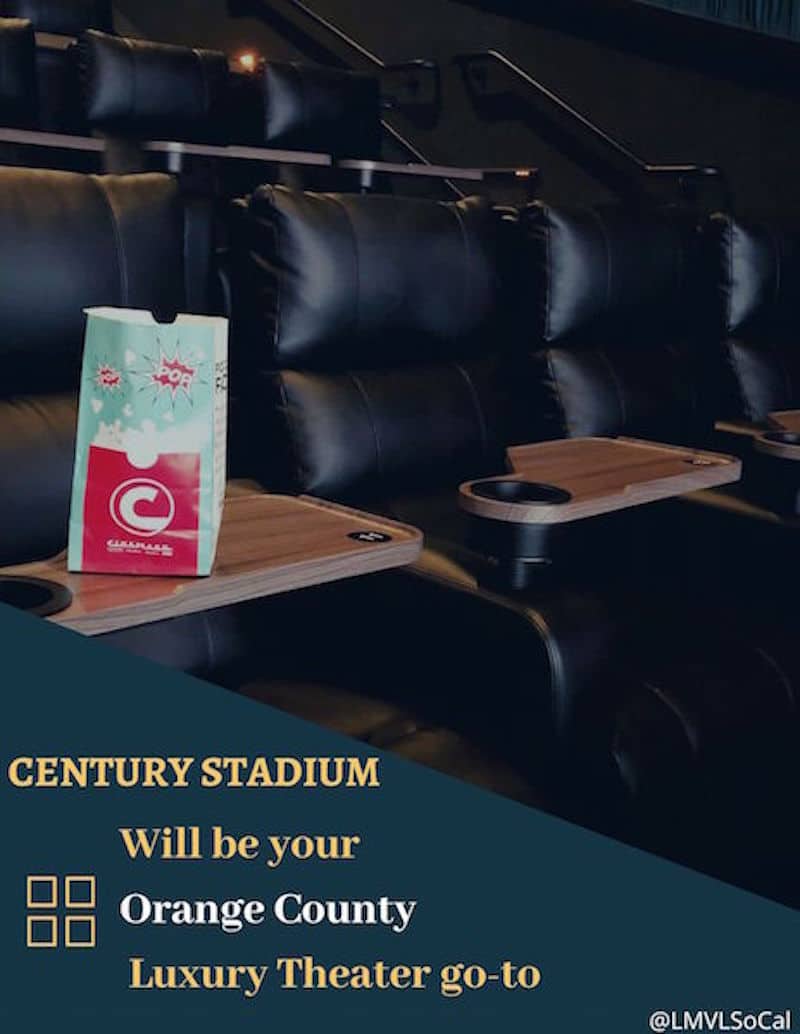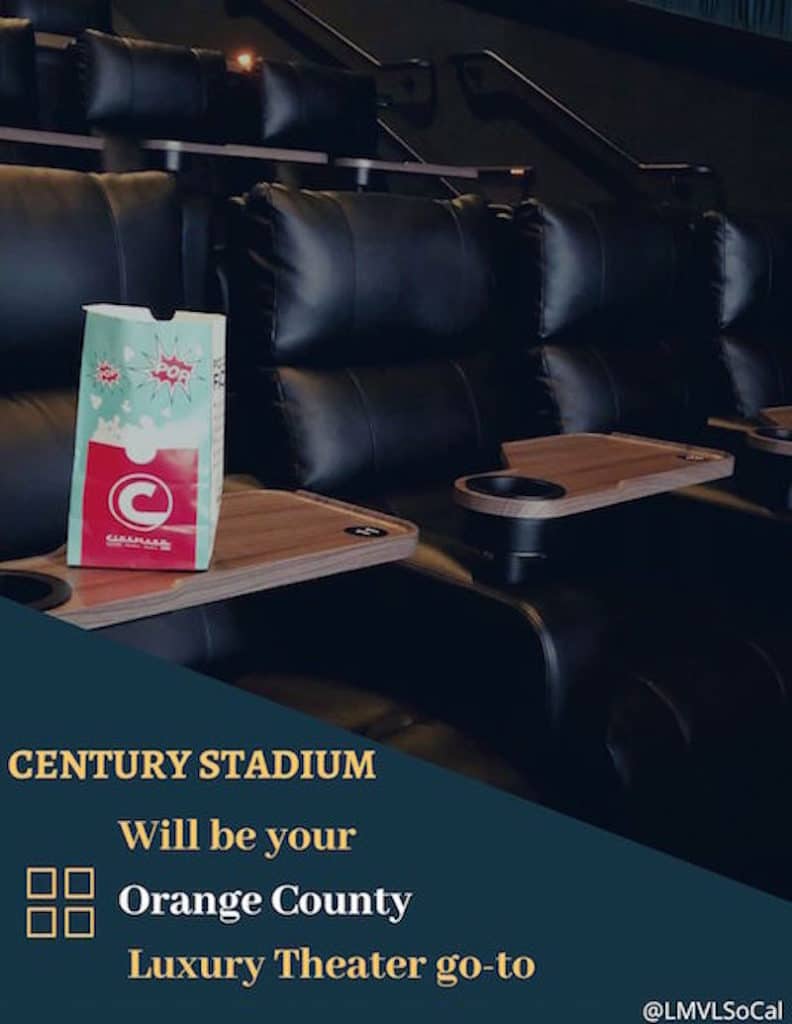 Originally published on December 20, 2019. Last Updated on December 20, 2019 by Pattie Cordova