Mickey and the Magical Map is officially open at Disneyland!
I had the opportunity to be at the Mickey and the Magical Map world premier on Thursday, May 23rd and watch it in all its glory. It was absolutely fantastic!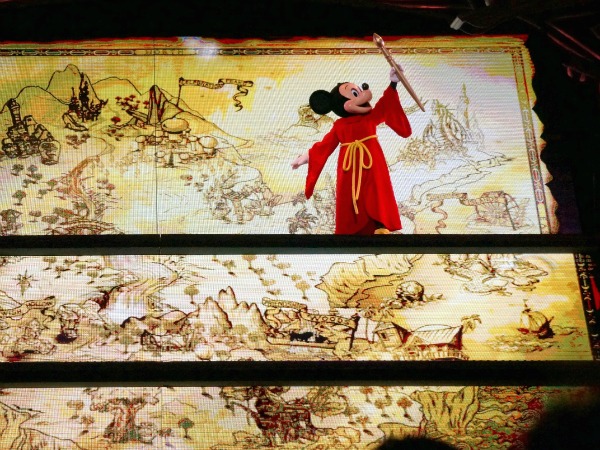 Mickey and the Magical Map features King Louie from The Jungle Book, Pocahontas from Pocahontas, Mulan from Mulan, Rapunzel and Flynn Rider from Tangled, and Tiana from The Princess and the Frog. Through it all, Mickey, as the Sorcerer's Apprentice, narrates the show and follows an unpainted dot on the enormous screen that he is looking to paint with his magic paint brush.
At 22 minutes long, Mickey and the Magical Map is long enough to tell us a comprehensive story without overwhelming the kids in the amount of time they have to sit still. The show features six choreographed dance numbers to classic Disney songs, including one original song that was written just for this show. Of course, you will also hear classic numbers including, "Under the Sea" and "Reflection."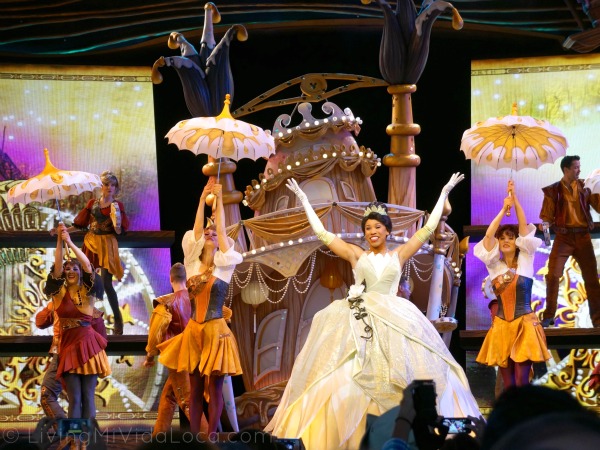 You can see Mickey and the Magical Map in the newly refurbished and remodeled Fantasyland Theatre, with new lighting and audio systems, a new tech booth, enhanced wheelchair access and improved guest flow. Even the seating has been updated! The new benches will allow 1,800 guests to enjoy the show. It's a great way to take a break in during all the excitement of your day, especially since it's an amazing show! It's also situated in a great location (with lots of shade) and truly one of the best shows that Disney has created for the park.
Mickey and the Magical Map will run five times per day, seven days a week, during the summer. The Fall schedule will adjust. Check the Disneyland and Disney California Adventure entertainment schedule for complete listings.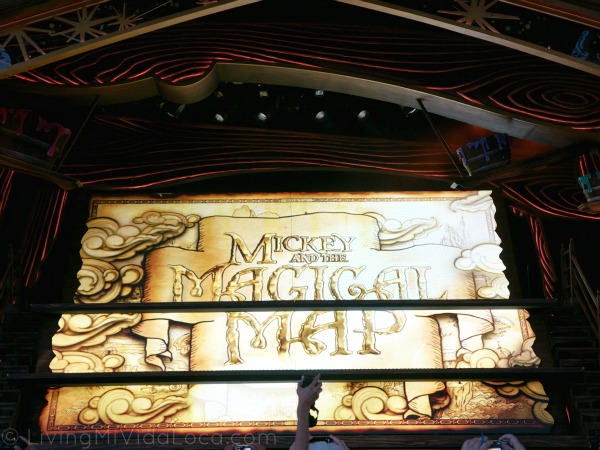 Interview with David Duffy, Creative Director of Entertainment
I also had the opportunity to talk to David Duffy, Creative Director of Entertainment at Disney, about the new show. He gave us some insights on the show, the Fantasyland Theatre and why you should see it.
Originally published on May 28, 2013. Last Updated on May 21, 2019 by Pattie Cordova