I had such an amazing day at the Latina Hollywood Hotlist fiesta in Los Angeles. This is one of my favorite parties of the year because it really is when all the fantastic Latinos in Hollywood come out to play. I see some of my favorite actors, hosts and musicians strolling about and partaking in all the festivities hosted by Latina Magazine. This year, I attended the event in partnership with Caress where I was given the opportunity to get my hair and makeup done by the pros, before relaxing in a room at The London and then heading up to the rooftop where the party was held.
I started my day by taking a quick shower and using Love Forever, part of the new Caress Forever Collection.
Caress® Forever Collection is the first body wash with Fragrance Touch Technology. Lather up with Love Forever or Adore Forever and let their fine fragrances envelop your senses during your shower as invisible Fragrance Release Pearls™ are deposited onto your skin. Over the course of the day, the beautiful fragrances will be released every time you touch your skin, creating a sensorial after-shower experience hours later.
I chose the Love Forever fragrance because of it's scent – the rich sweetness of the mysterious Scarlet Red Rose. The Adore Forever fragrance, on the other hand, had more of a touch of vanilla and amber infused with Angel Face Rose. I wanted something that would be more fun and flirty… just like the Caress suite at the Latina Hollywood Hotlist party!
So before I headed into the party, I stopped by Alex Roldan Salon at The London to get my hair and makeup done. I didn't think they'd be able to do much with my hair because it's just a short bob, but that gal did it up in a super soft look that had me thinking that I need to start parting my hair sideways – forever! It turned out to be a very classic hairstyle and I fell in love with it.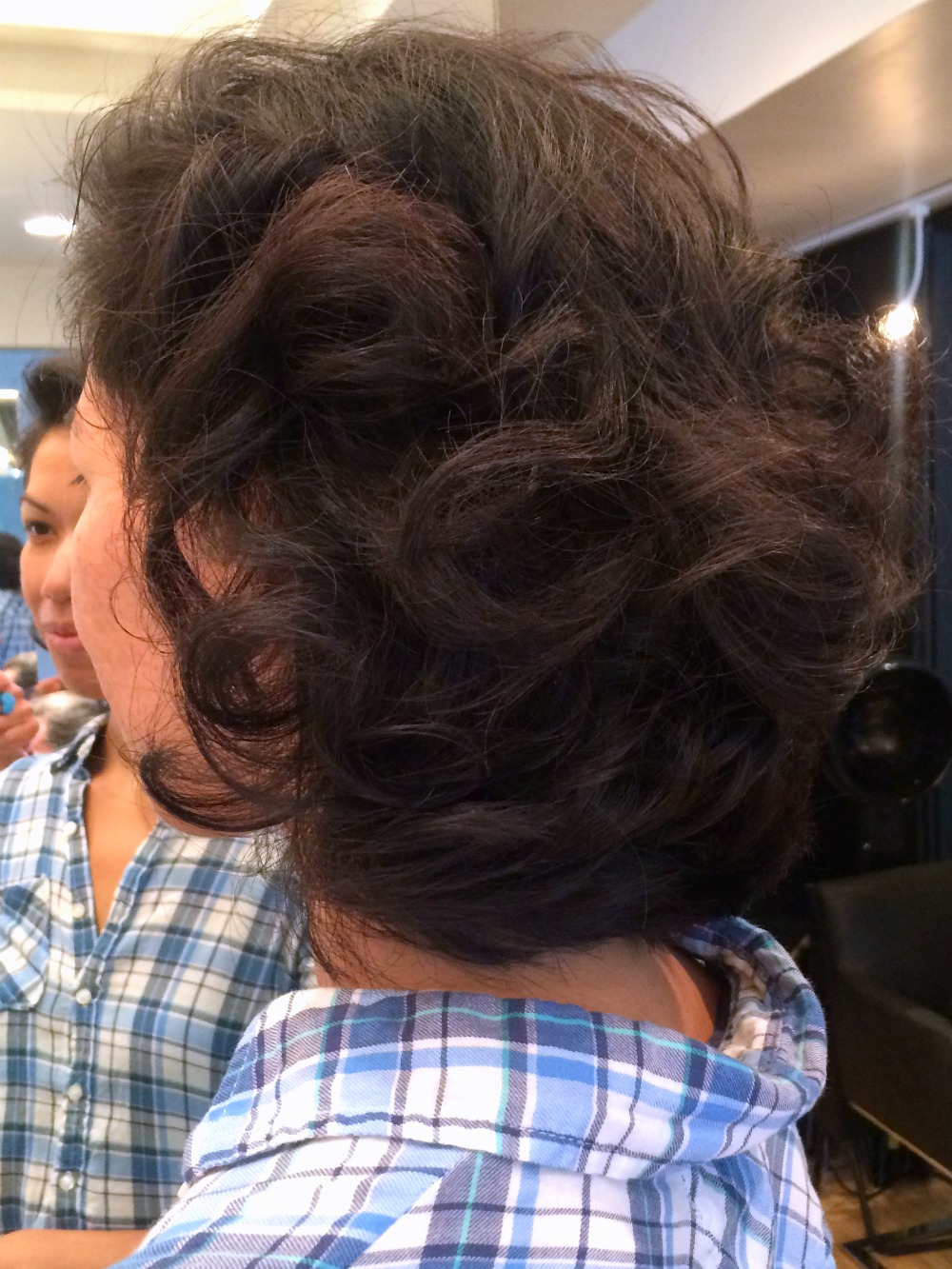 Once hair and makeup was done, we headed upstairs for a quick bite to eat before getting dressed and heading downstairs into the party – starting with the red carpet.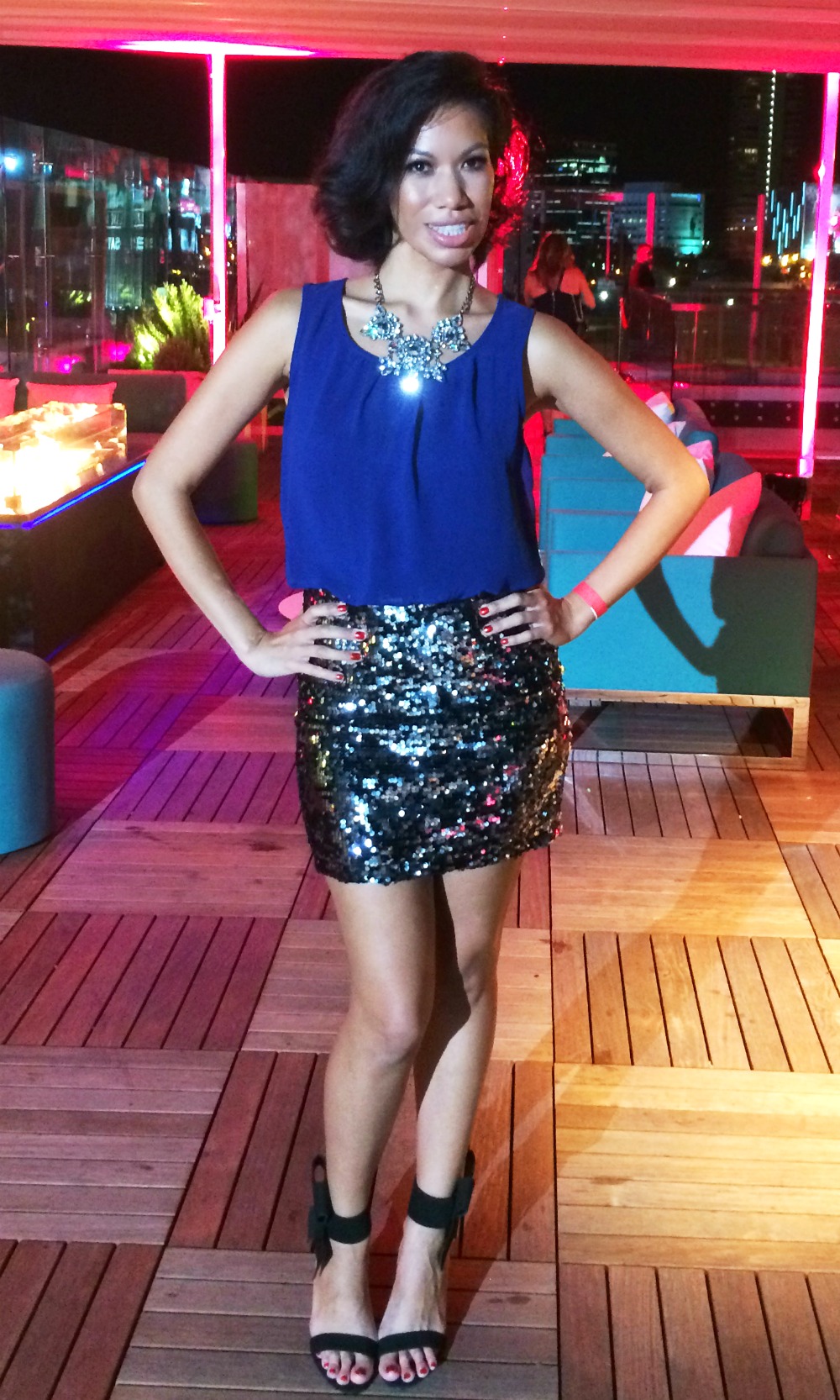 Outfit details
Necklace | DSW
Sequin Skirt Dress | OC Goodwill Boutique
Earrings | Baublebar.com
Shoes | Betsey Johnson
Nails | Shear Envy Salon, Fullerton, CA
We chatted with a few celebrities as they strolled down the red carpet, stopping here and there to take pictures of their fabulous outfits. So many of my favorite stars were there!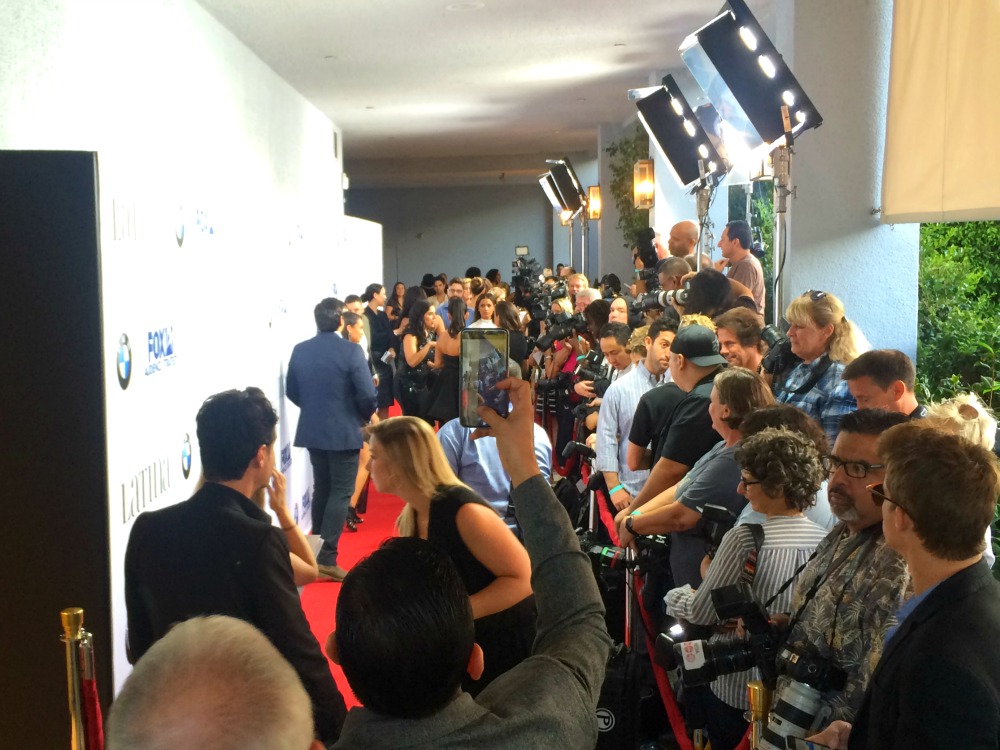 As the party started getting underway, my fellow Caress influencer and Youtube Beauty Guru, Sonia Castaneda, and I headed upstairs to hang out in the Caress lounge that had been done in the most sensual and mysterious way featuring deep rich colors that brought out the red and fuchsia tones in the body wash. It had very much a glamorous and mysterious feeling to it all.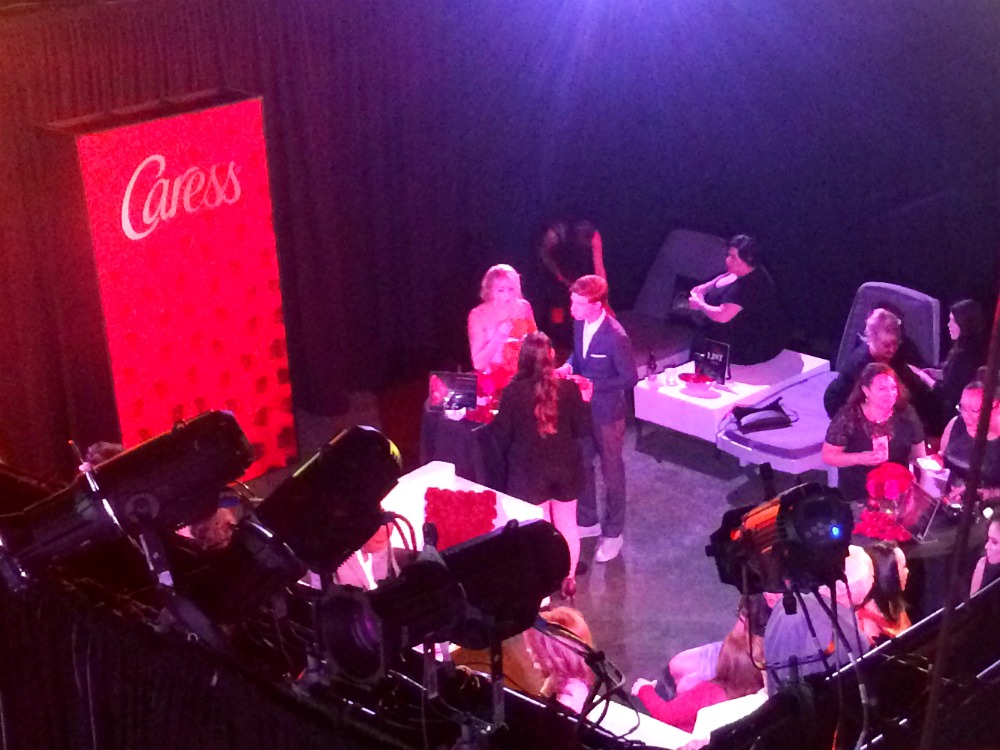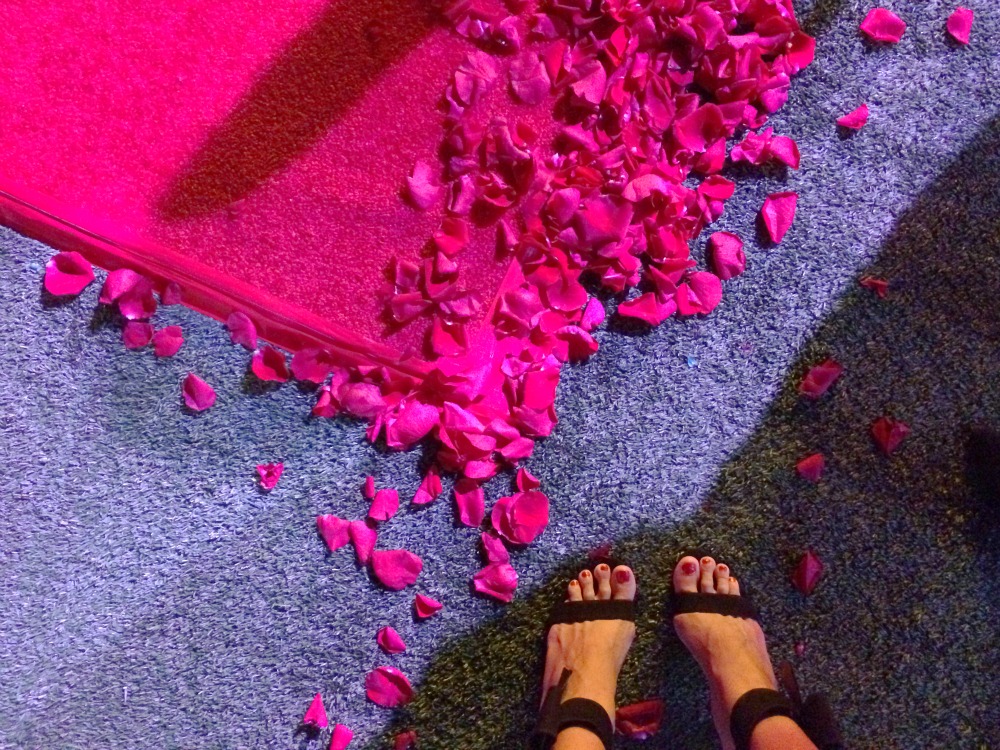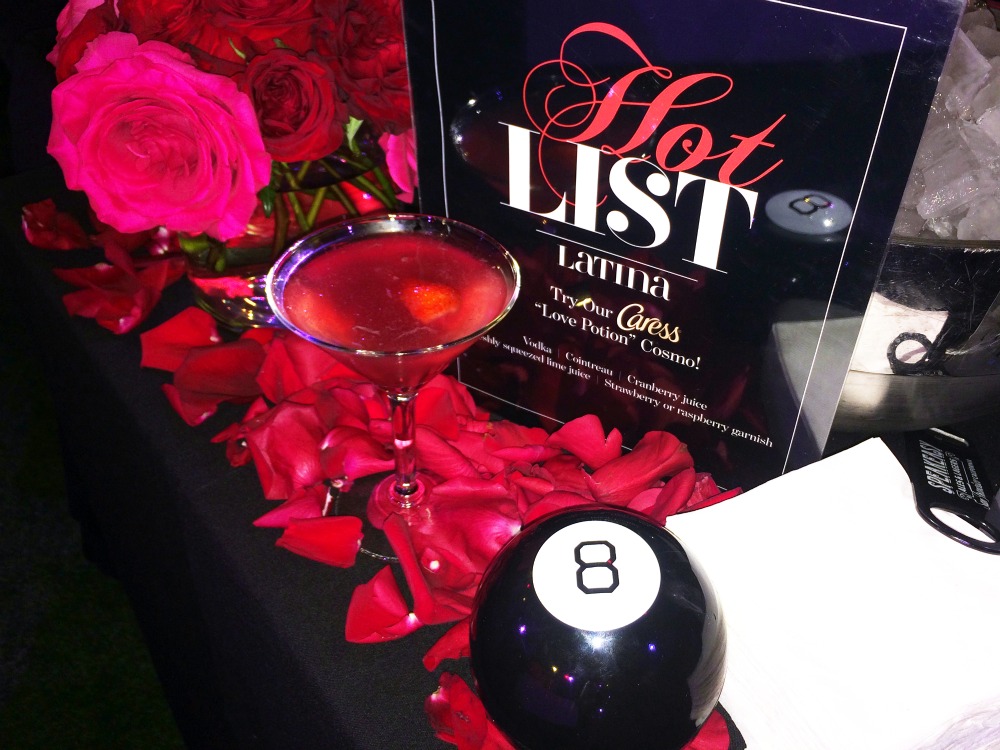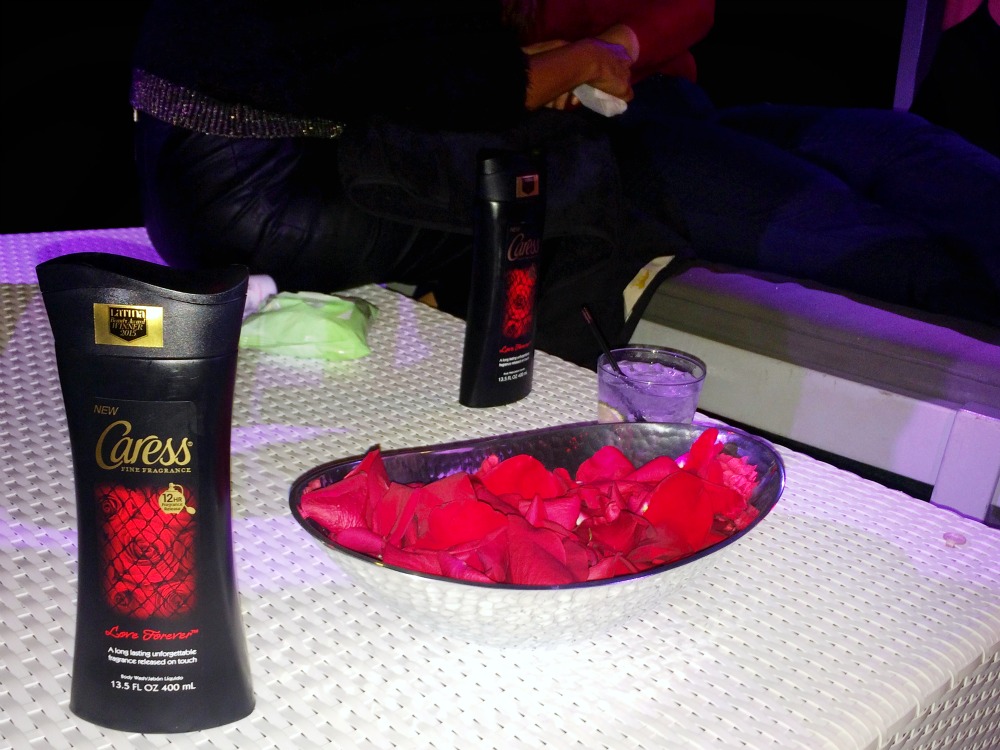 The Caress lounge space also had lounge chairs set up for hand massages featuring the Caress Forever Collection products, along with a personalized Caress "Love Potion" Cosmo cocktail. They had magic 8 balls set up around the entire area, chocolate dipped strawberries and a spot perfect for taking pictures.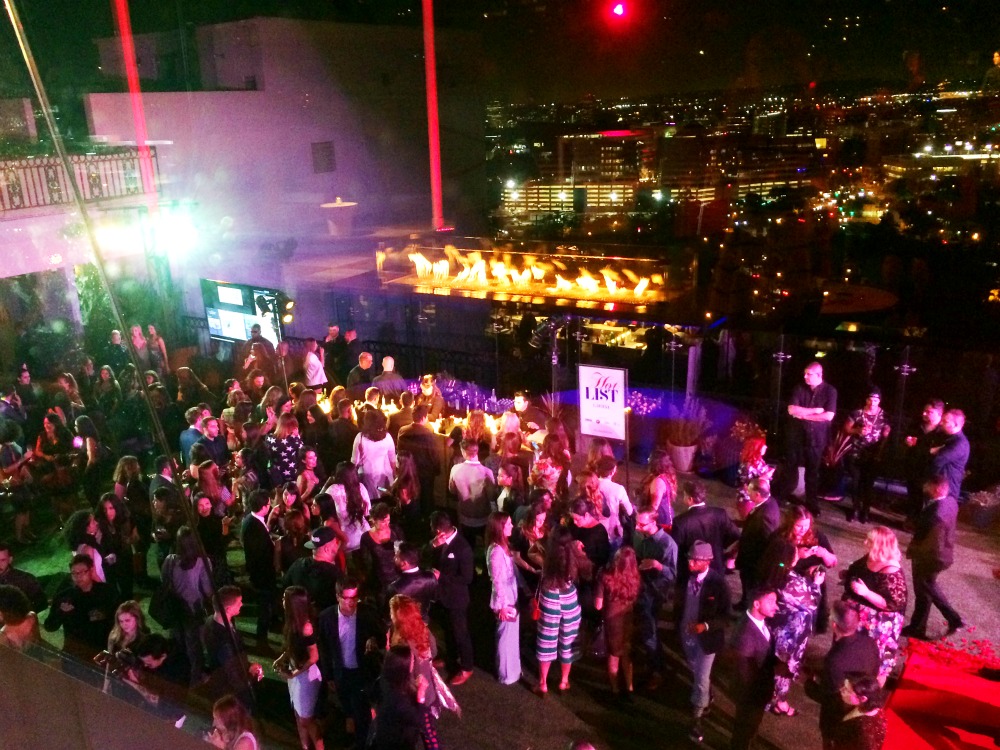 I met up with other Latina bloggers, enjoyed some delicious hors d'oeuvres and picked up a goodies bag on the way out. I had such a great time at the Latina Hollywood Hotlist party, and I thank Caress for allowing me to represent their brand at the fabulous fiesta. Can't wait to do it all again next year!
[disclaim]This is a sponsored post in partnership with Caress. All thoughts and ideas remain my own. [/disclaim]
Originally published on October 15, 2015. Last Updated on October 15, 2015 by Pattie Cordova