This is a sponsored post in partnership with Sephora inside JCPenney.
There are certain things I need as a mom of two chiclets, and one of those things is makeup that will last for the long haul (I'm talking about morning to night makeup). Kat Von D Lock It products  do just that. It takes me about 20 minutes in the morning to apply all of my makeup, and after that I don't touch it until late at night when I wash it off. It's the perfect go-to makeup because not only does it offer full coverage, but it also offers the convenience of not having to touch it up throughout the day. Best of all, I can pick it up at Sephora inside JCPenney!!! So while I'm picking up some back-to-school essentials for the chiclets, I can also pick up something for myself.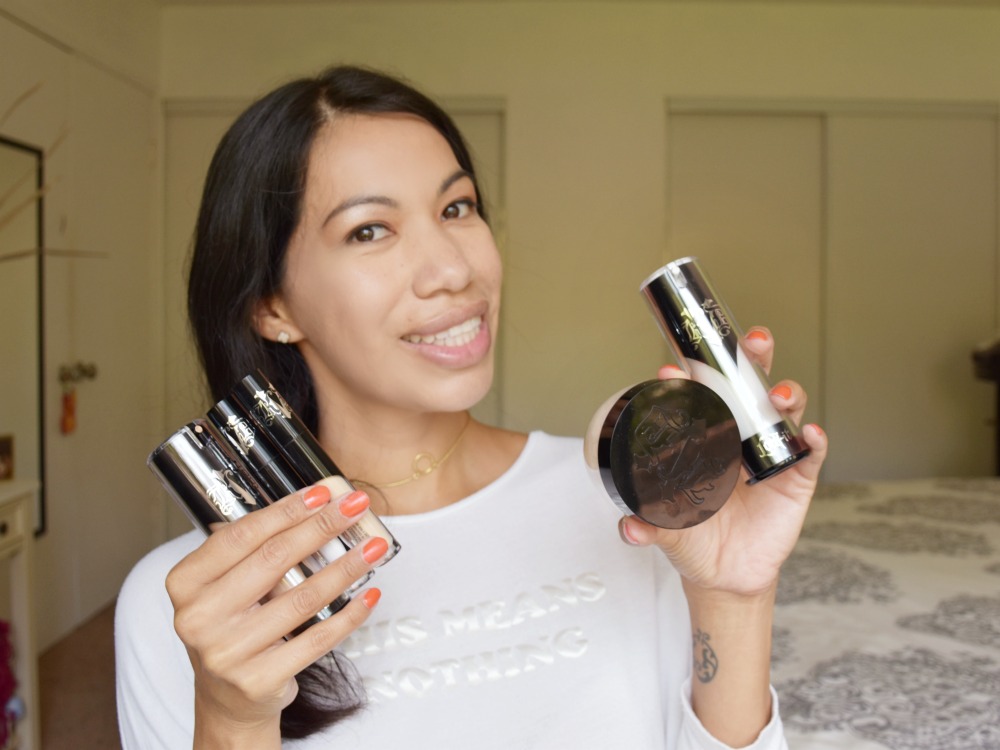 Kat Von D Lock It Product Faves: Foundation, Concealer, Setting Powder
I have acne-prone skin with dark spots that beg for coverage. I found that Kat Von D's Lock-It Foundation did just what I needed. Before applying the foundation, I applied the primer (two pumps) all over my face. The primer is super light-weight and I could feel my skin being hydrated as I applied the light base. It absorbed into the skin quickly, so I was able to move directly onto the foundation.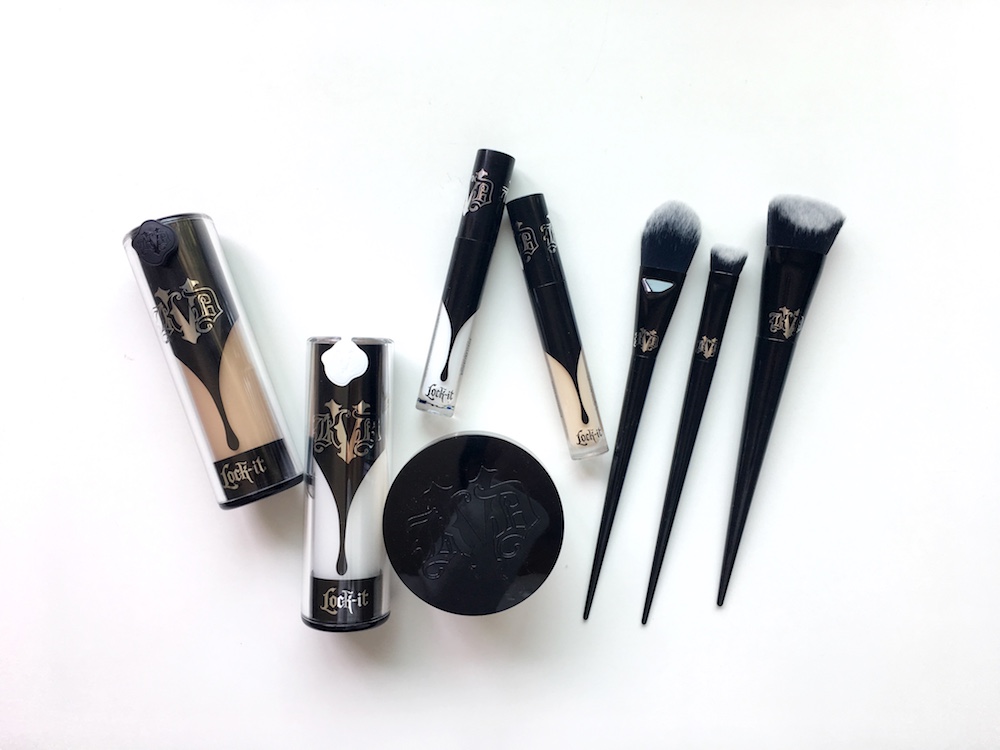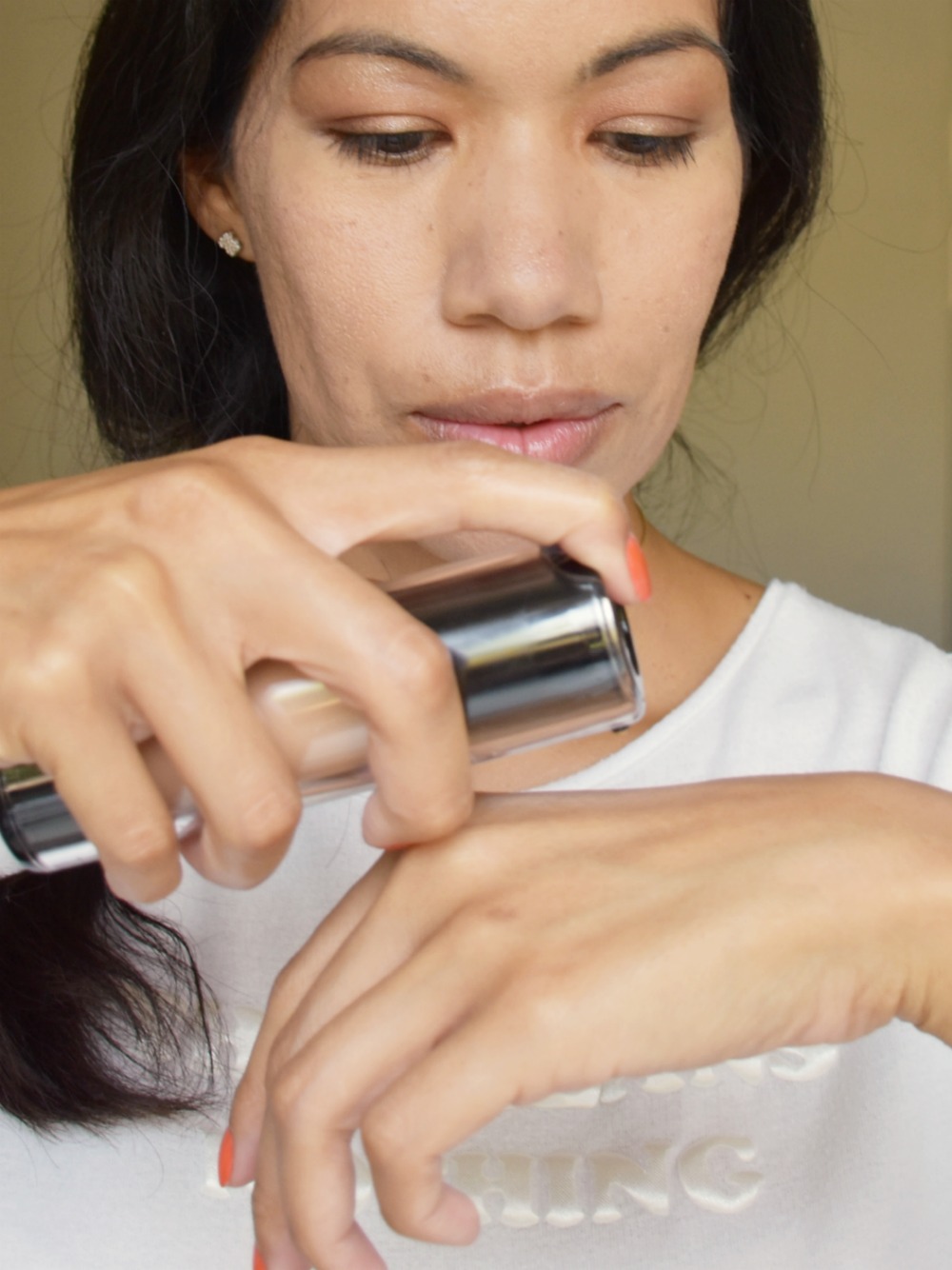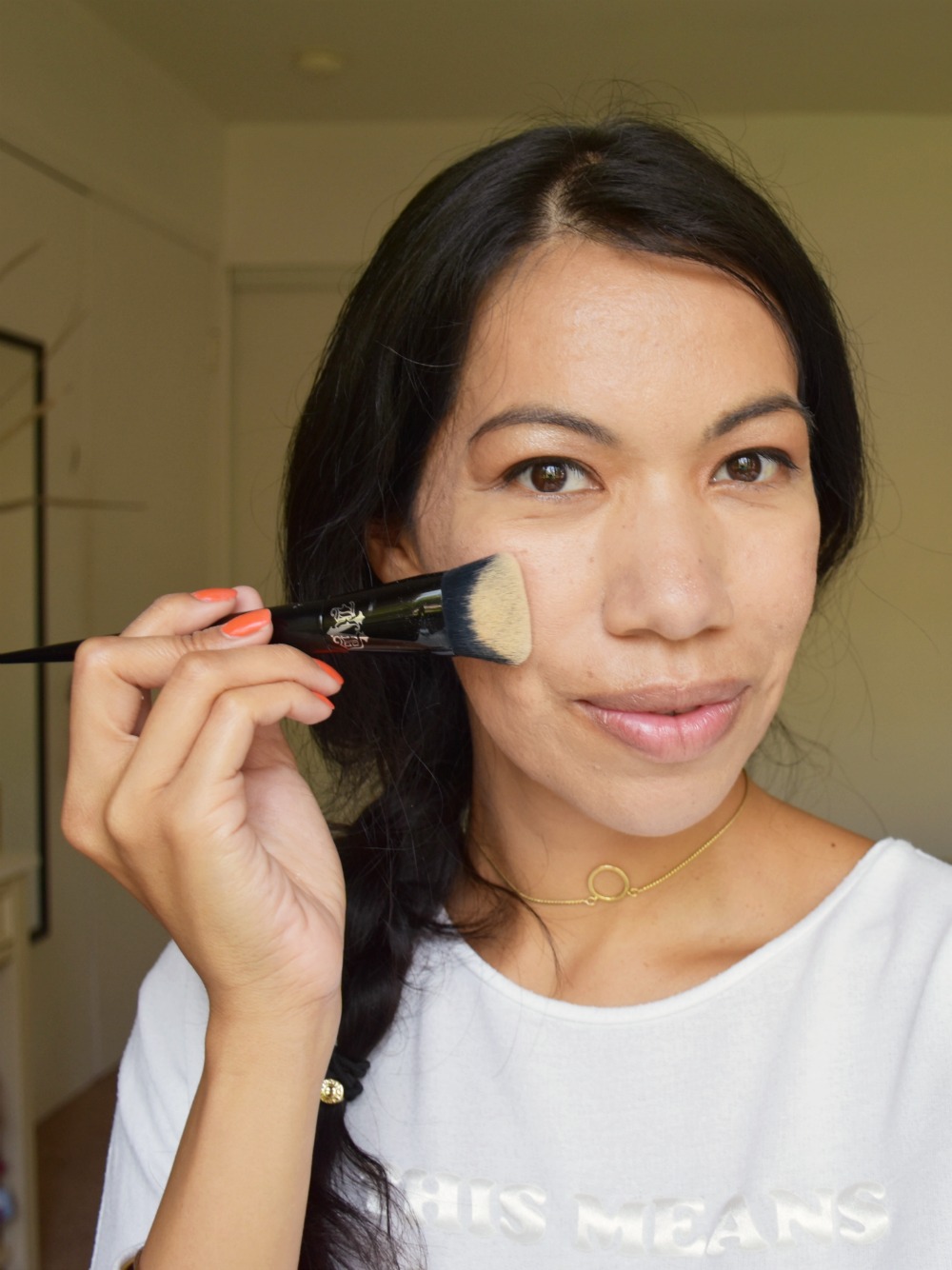 I only used one pump of the foundation, and yes, that was enough. Using the foundation brush, I gently dotted and blended all over my face (paying extra attention to my trouble spots). I continued blending with a beauty blender sponge.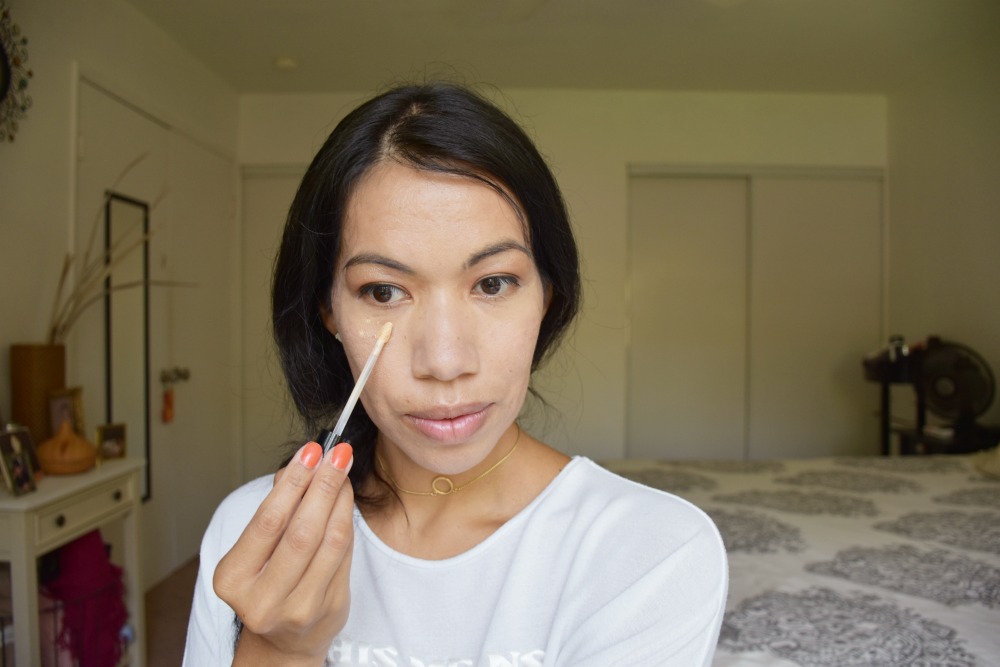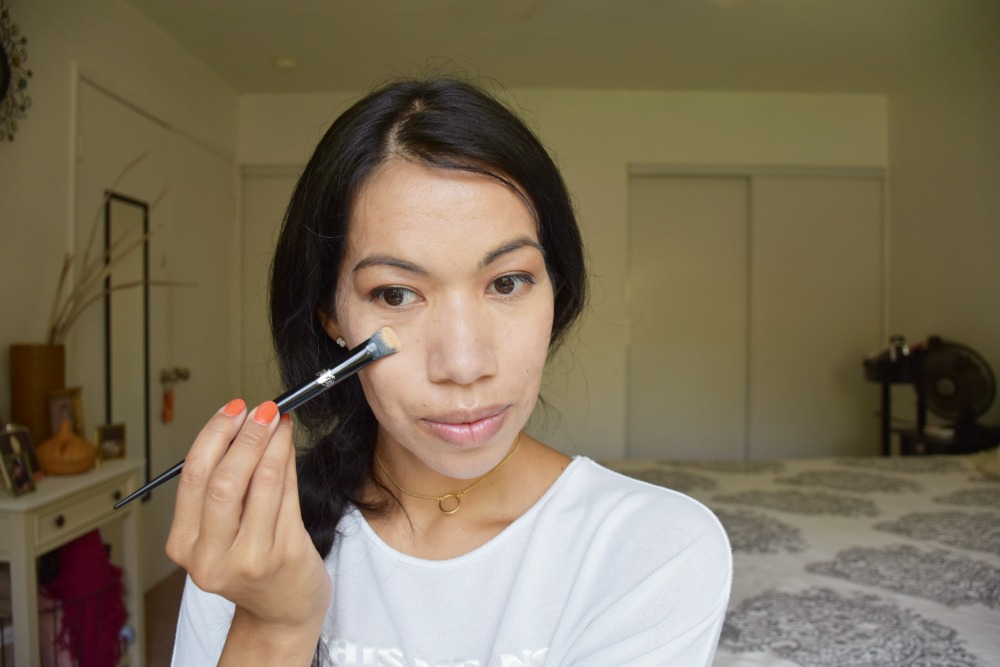 After the foundation, I went on to my bestie… concealer. I absolutely adore Kat Von D Lock-it Créme Concealer because it goes on thick. It does a fabulous job of hiding dark circles. Once I blended that in, I followed it with something that I've never used before – white concealer. I had heard about being able to use white concealer as a highlighter, so that's what I did. I do like to thin out my nose, so I applied a white stripe down the center of my nose. A little more on the forehead and on the cheeks and then I blended everything in. I couldn't believe what a difference it made! All the white blended in perfectly.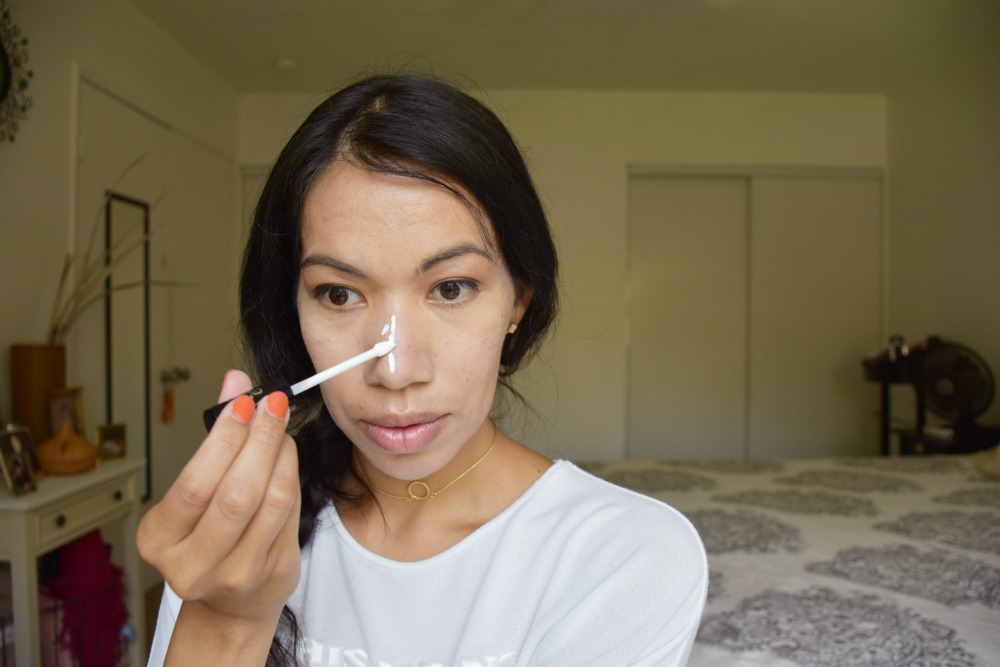 I finished off my makeup application with the finishing powder in translucent, using a brush. The finishing powder is by far a best buy because you don't need to use much, so it'll last you a long time.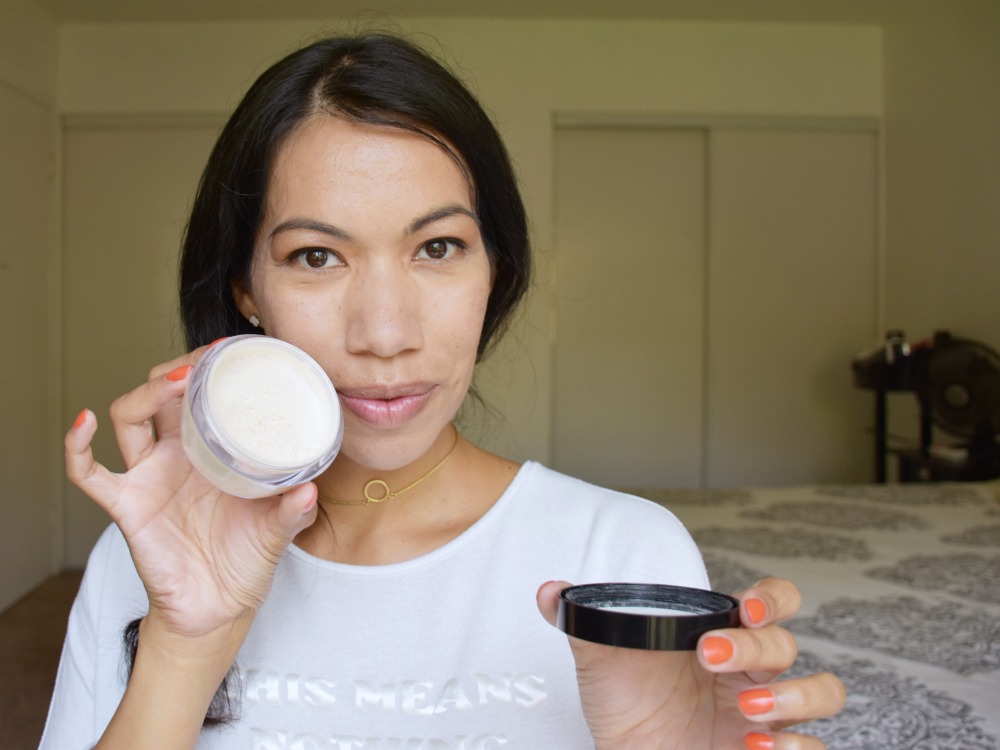 I'm so glad I had the opportunity to try out Kat Von D Lock-It products. By the look and feel of them, I can tell that they'll become staples in my makeup box. The products do a fantastic job of going the distance by being long lasting and providing full coverage the entire day. They're perfect for busy women who don't want to (or forget to) reapply during the day.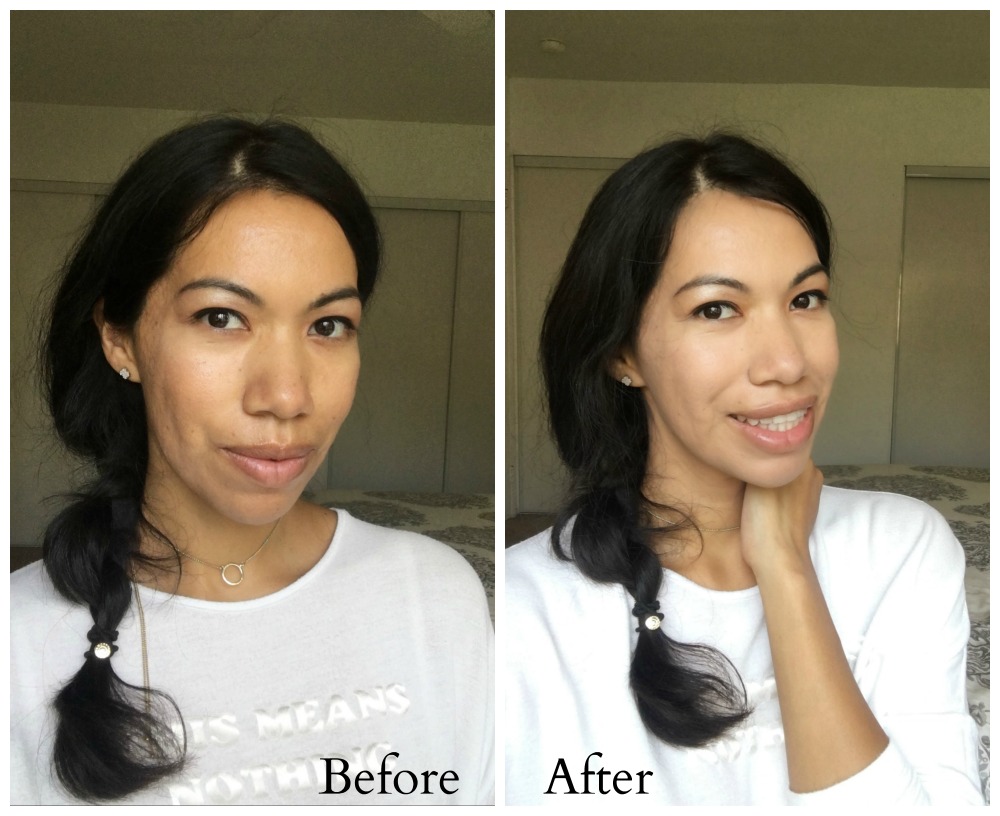 As you're trying out these products, I would also recommend that you apply your eye makeup before your face makeup. That will eliminate the chances of any eye shadow or brow powder to set into foundation.
Want to give Kat Von D products a try, but don't quite know your shade? Visit the open and inviting Sephora inside JCPenney. They offer "Color IQ," a free service that will match you to the perfect shade (just like Vanessa of De Su Mama did last week!). From there, just pick up your new favorite Kat Von D Lock-It Products and you're good to go. Between JCPenney and Sephora inside JCPenney, you really have it all covered.
Originally published on August 4, 2017. Last Updated on August 4, 2017 by Pattie Cordova