My family and I were invited by Julius Jr. to the annual P.S. ARTS annual "Express Yourself" event at the Barker Hanger in Santa Monica. It was our first time attending and we were literally star struck and overwhelmed with awesomeness at the same time.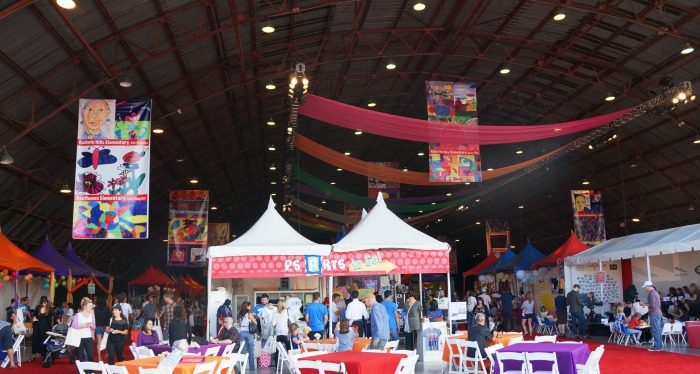 The celebrity family fundraising event featured exciting art activities that sparked the imagination, and tastings from more than 30 of the city's best restaurants and caterers to support P.S. ARTS award winning programs. These programs help improve the lives of children by providing arts education to underserved public schools and communities. It's a cause that is close to our heart because we see too often how quickly the arts are removed from schools when money gets tight.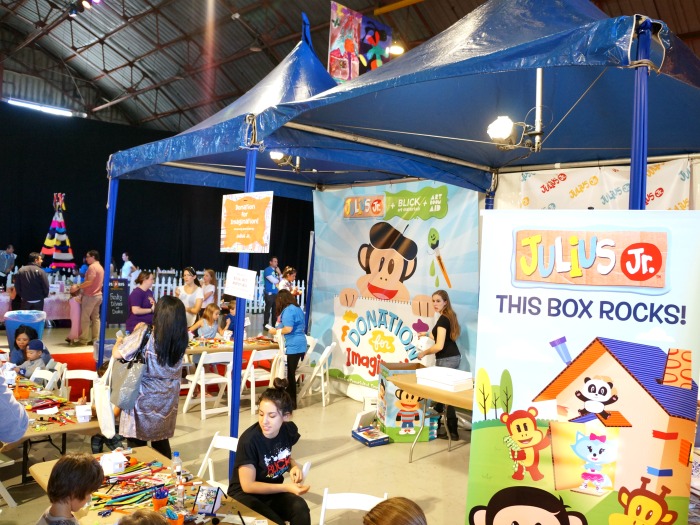 Julius Jr. joined in the festivities with an arts and crafts booth situated close to the performance stage. In the booth, kids (and parents!) formed and decorated a home similar to one that Julius Jr. lives in.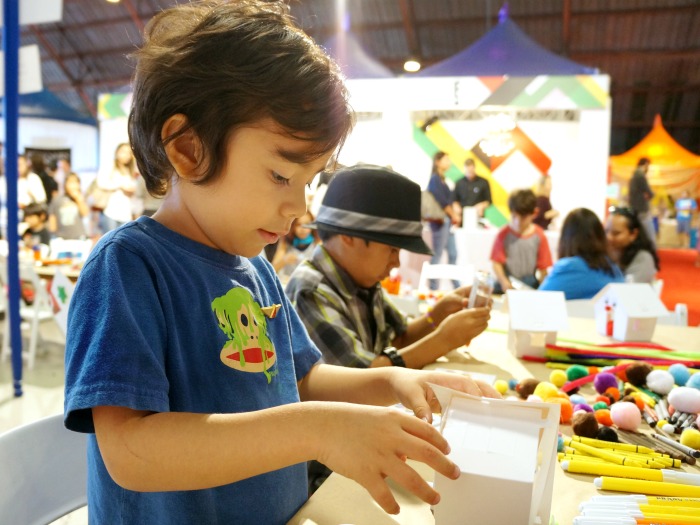 The kids had a blast decorating their little houses. It was funny to see how they went about decorating it too. My three year old took the scissors and started cutting off the doors and windows. It was such a random thing to do, but clearly one that he put thought into. His objective was to add these huge pom poms into the openings. I was so proud of my little chiclet! Totally thinking outside the box.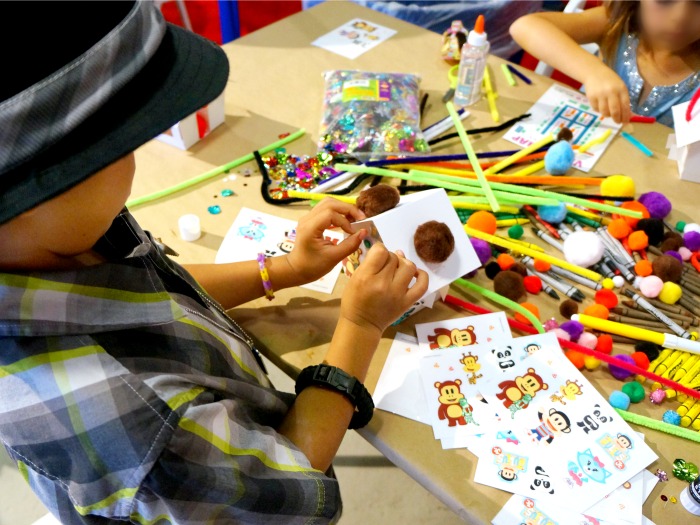 My oldest went crazy with Julius Jr. characters that he glued on to the outside of the home and added a floor mat. They were totally just living in the moment – and it was awesome.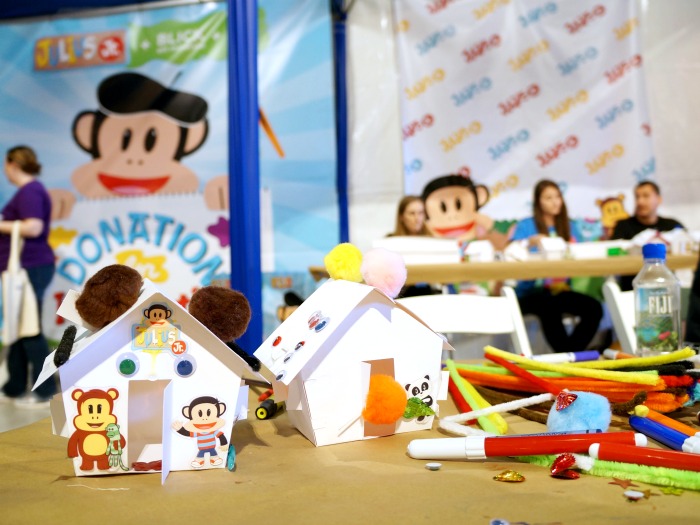 The end result were little white houses inspired by Julius Jr., but in the end, totally them. They brought them home and they now sit atop a shelve with other prized possessions.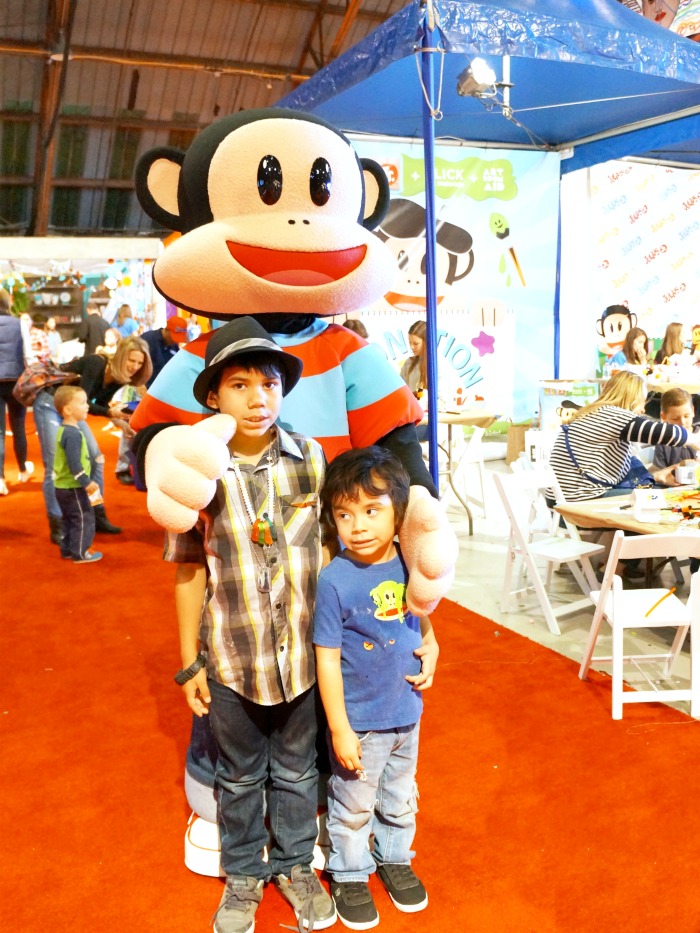 The kids had such an awesome time at the P.S. ARTS event and we can't wait to come back next year. We'll be better prepared too. We'll come with empty stomachs and fill up on all the delicious food available at the different booths. I'll also bring a huge tote bag because the kids made so many art projects that I had to keep walking back to the car to drop them off.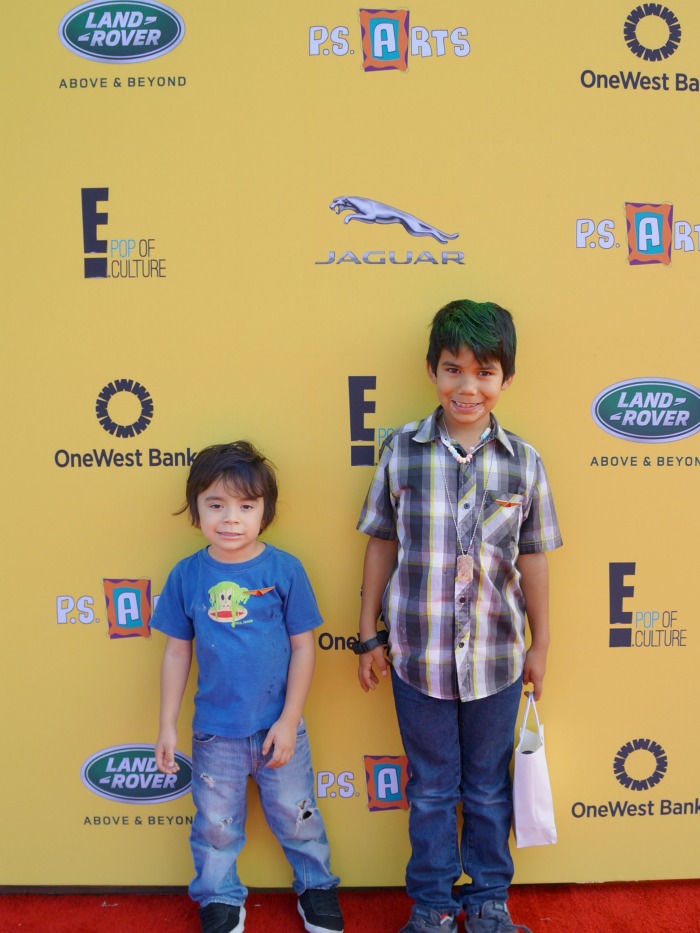 If you missed the P.S. ARTS annual "Express Yourself" event, you can still participate in giving back to the arts with the Donation for Imagination program from Julius Jr. and Blick Art Materials. Donate new and gently used art supplies to local children's art non-profits via donation bins at Blick stores across the country from Dec. 2th – Dec. 24th.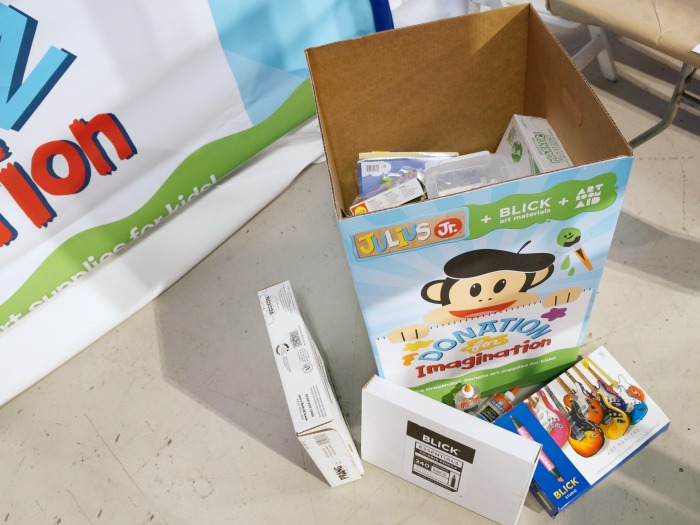 Julius Jr.
Julius Jr. is an animated preschool series on Nick Jr. based on the Paul Frank family of characters. The show follows Julius Jr. and friends who use equal doses of imagination and inventive spirit to help each other overcome challenges big and small. Together, they build a playhouse out of a simple cardboard box, but when they walk inside, to their surprise and delight, they discover that ordinary objects magically come to life and amazing adventures are just a door away.
Tune in to watch Julius Jr. weekdays at 4:30PM on Nick Jr. and now also on Netflix.
photo credit // Pattie Cordova
[disclaim]Contributors of LivingMiVidaLoca.com receive products, compensation and/or complimentary/discounted services to facilitate posts. All thoughts and ideas remain the reviewer's own.[/disclaim]
Originally published on November 16, 2014. Last Updated on October 25, 2022 by Pattie Cordova