For years I've been wanting to get a great haircut. My hair is uber-thick and has crazy amount of volume and frizz, so it's been tough getting THE haircut. So anyhow, years ago I came across Sonya Tayeh and her crazy-bada$$ hair and I fell in love! Here we are years later and my, "I would love to do that to my hair" moment went to, "look what I did to my hair!" I'm a total mom with a mohawk.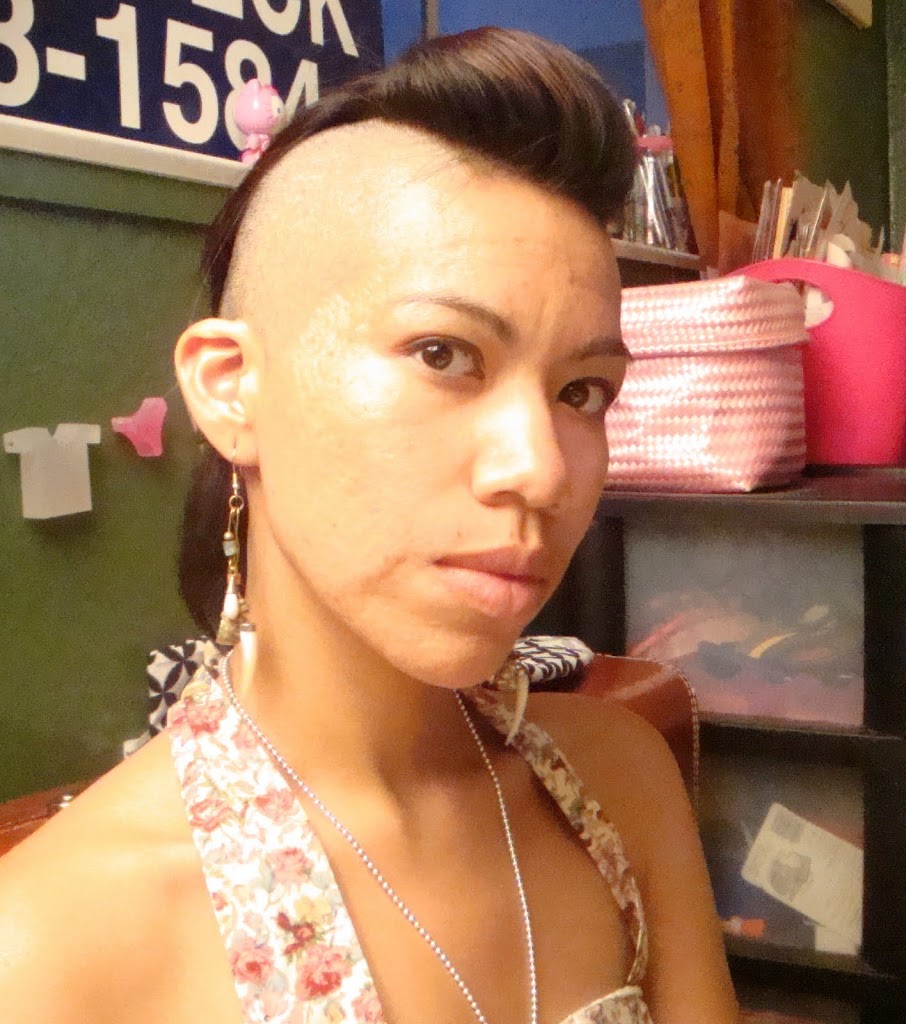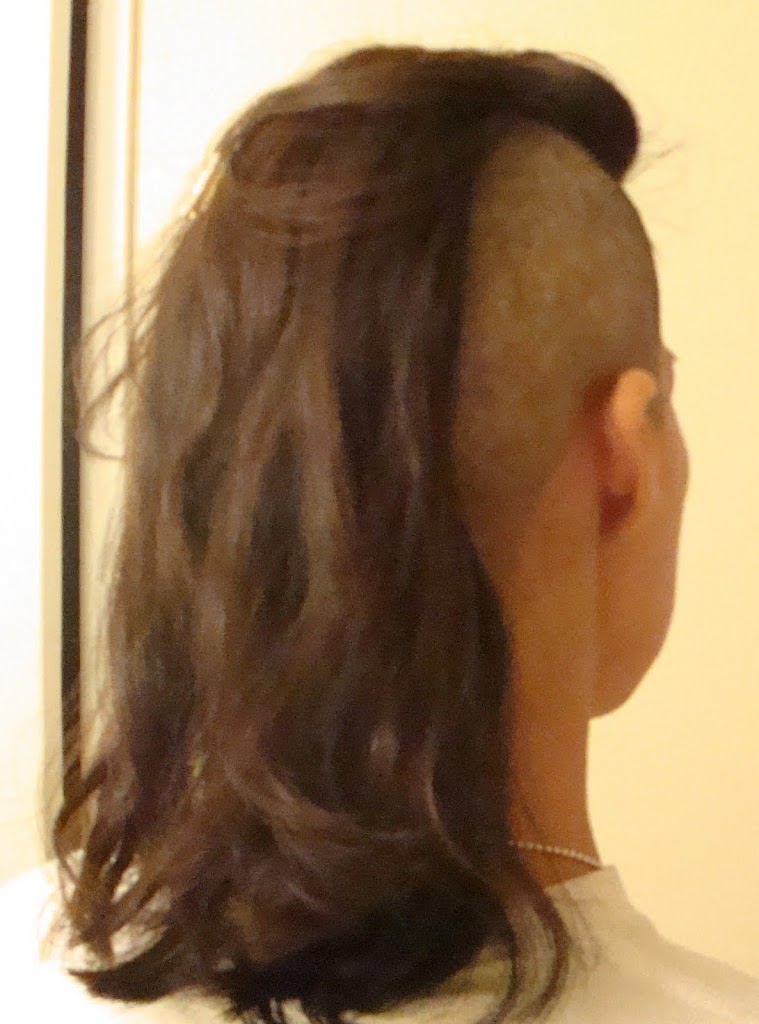 I'm thrilled to death of the new 'do. The hubster was a little hesitant when he first saw it, but I showed him the trick up my sleeve. My hair is long enough that if I have it down, it covers up the shaved sides and no one is the wiser! It's pretty amazing.
What's the craziest thing you've done to your hair?
Originally published on May 31, 2010. Last Updated on July 30, 2016 by Pattie Cordova