I love shoes. They're probably my favorite item to buy because they'll fit forever. It doesn't matter if my weight fluctuates by 5 pounds, my feet will always fit into pretty and cute shoes. So when I was given the opportunity to work with Andrea via Latina Bloggers Connect, I jumped at the chance.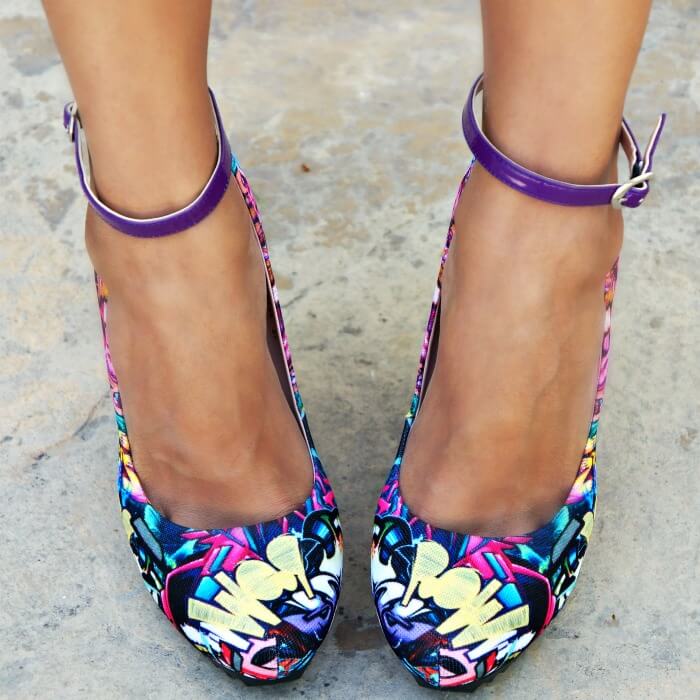 I grew up wearing Andrea shoes. Andrea, a Mexican company with over 38 years of experience in the market, has recently expanded to more than just catalog sales. They now have more than 130 branches in Mexico and in the United States. Back when I was younger, my mom used to get a catalog from a lady that she worked with and I would choose out my school shoes from there. I loved them because they lasted forever, they were comfortable, and cute. Years later, I'm back at it again, choosing shoes from the Andrea catalog. The only difference, is that this time I can actually save money by signing up as an Estrella Andrea.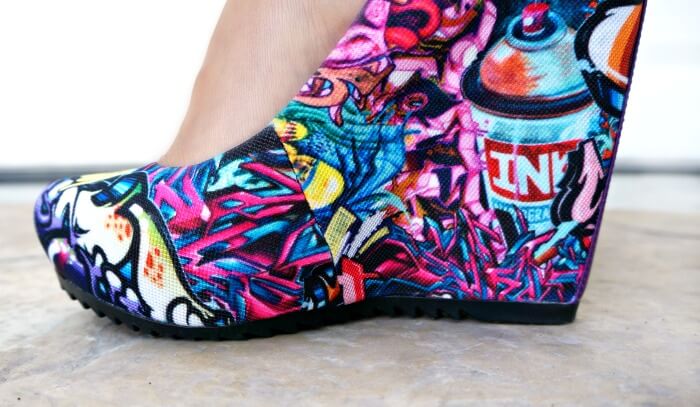 Becoming an Estrella Andrea
Selling ANDREA is a great, easy way to generate income, socialize and purchase products at a discounted price for yourself. It's very much a business that you can work with from home, or take the catalog to work with you and share with your friends. Because it's a catalog sales system that has been in place for decades, it offers you personal and professional growth, great economic benefits, constant advice, and the chance of buying product without having to instantly pay for it.
As an Estrella Andrea you'll enjoy the following benefits:
Additional discounts depending on your purchase volume
The opportunity to earn bonuses by rewarding your efforts, and the bonuses are like cash which allow you to purchase more products
In addition, as an Estrella Andrea you will have the chance to buy all products at wholesale prices and you'll receive great benefits depending on your degree of consistency. It's a great opportunity, especially if you buy shoes on a regular basis and/or enjoy having your own business.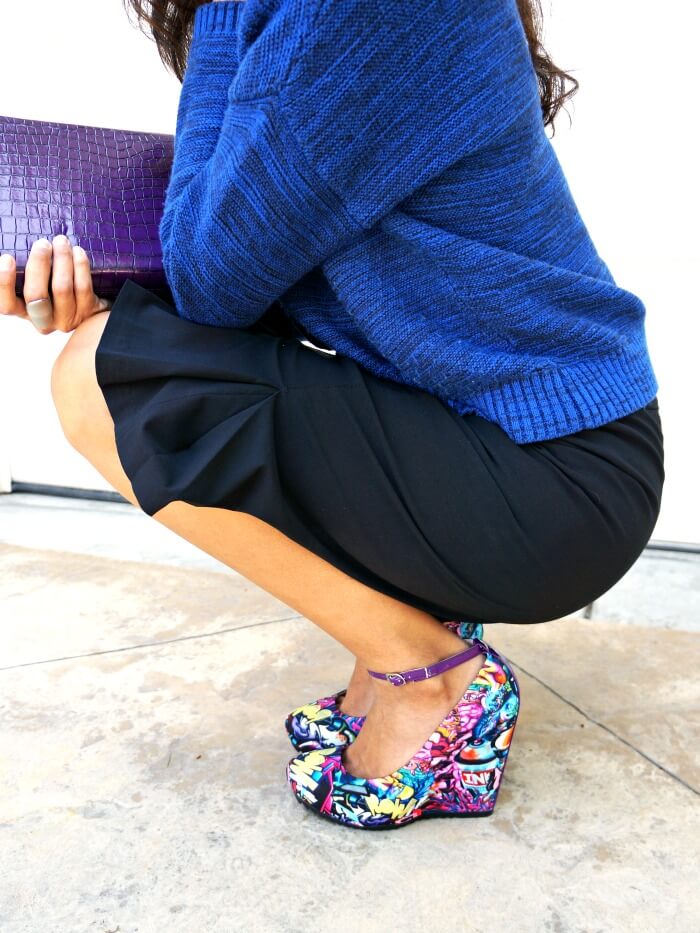 This time around, I chose to go with this fantastic pair of graffiti print wedges. They feature a purple ankle strap and rubber sole that keeps me on my feet. Priced at just $61.60, they are super affordable and the ultimate statement piece that pumps up a simple black skirt.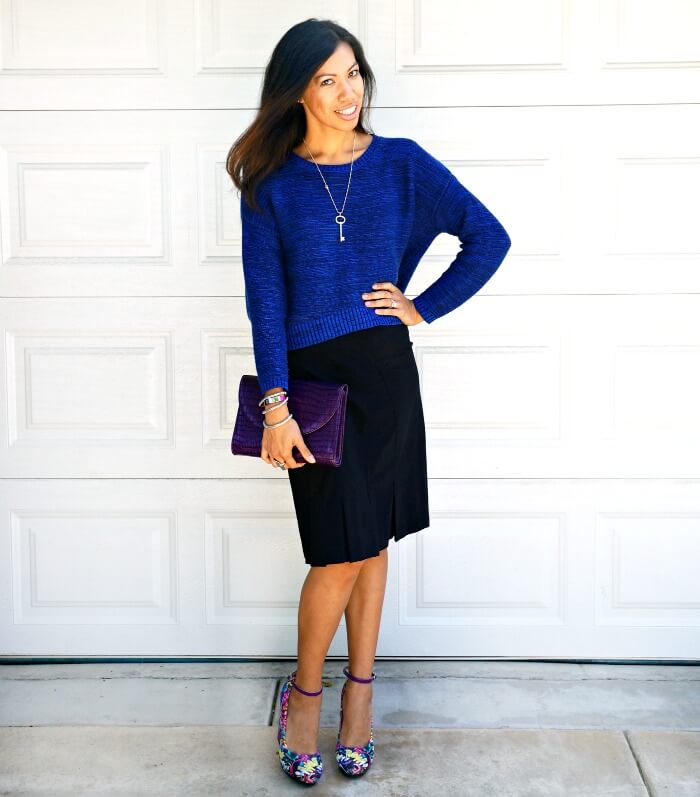 They offer more than shoes too! Their catalog offerings include clothes and lingerie. It's easy to become an affiliate – an Estrella ANDREA. All you have to do is sign up online, at a store or by phone. Once you're an affiliate you can purchase ANDREA products at a discounted rate for yourself, or turn around and make a profit by selling the products to others.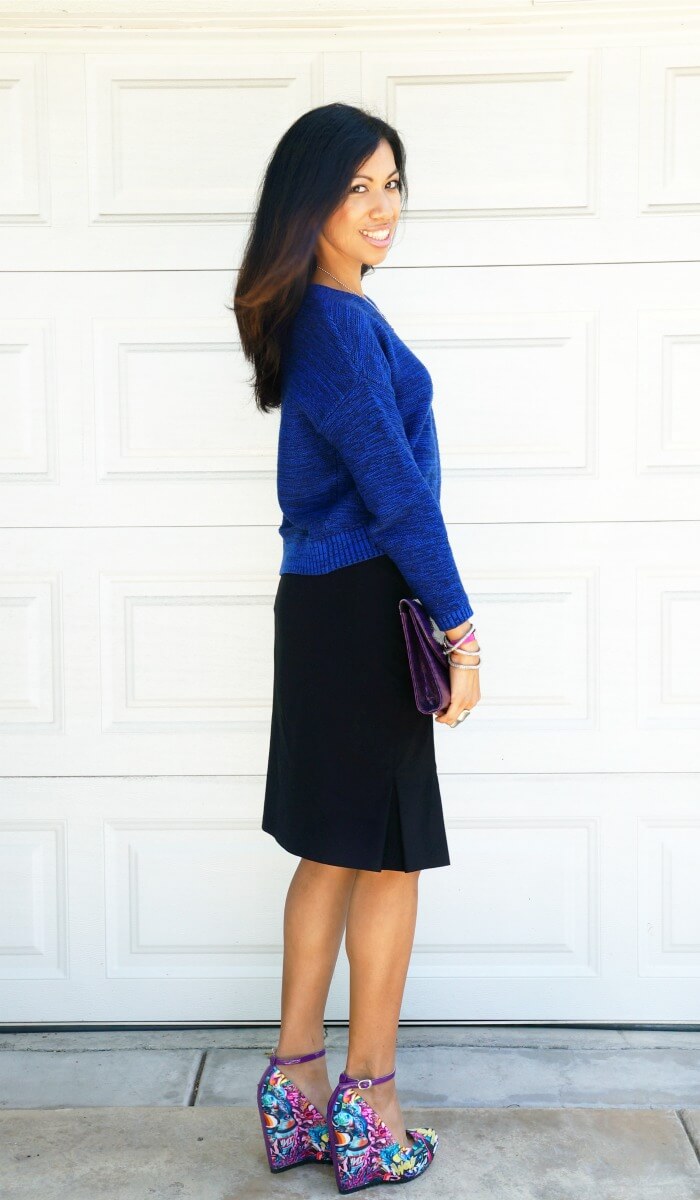 What I'm Wearing
Skirt // Max Studio
Sweater // Target
Necklace // Tiffany & Co
ID Bracelet // Marc Jacobs
Silver Bracelets & Ring // H&M, Marc Jacobs
Clutch // vintage
Shoes // Andrea

Visit Andrea at http://www.andrea.com/us, on Twitter and on Facebook.

photo credit // Jill Parkin of PopsicleBlog.com

[disclaim]This is compensated collaboration between ANDREA and Latina Bloggers Connect. However, all opinions expressed are my own.[/disclaim]

Originally published on April 15, 2015. Last Updated on April 20, 2017 by Pattie Cordova