So many great things are happening this November, and I'm adding the return of "Gilmore Girls" to the top of my list. I absolutely adored the show when it was on, and have since watched the series at least a few times on Netflix. It's one of my go-to shows that never disappoints.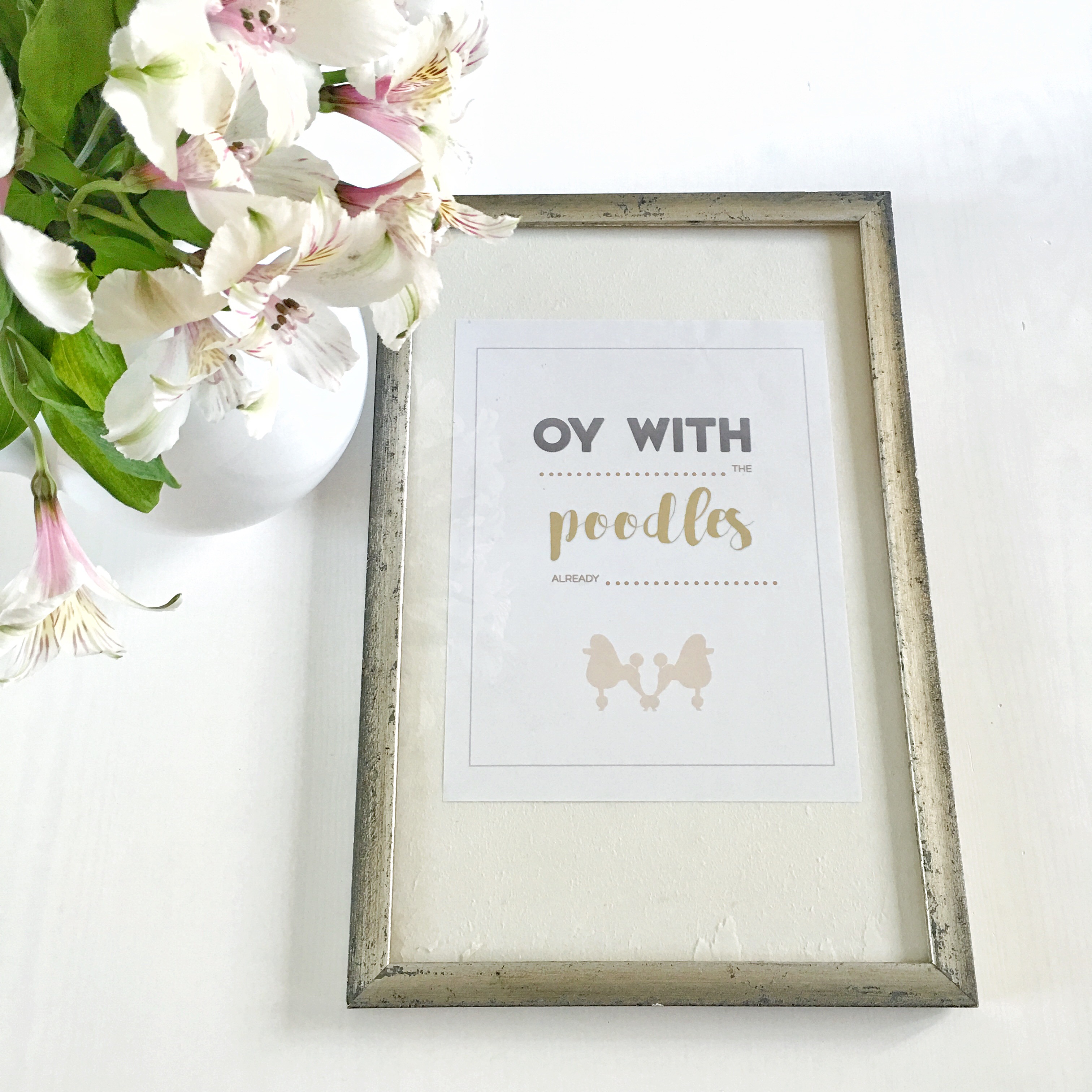 To celebrate the return of Gilmore Girls on November 25th, we are sharing our FREE Gilmore Girls printable with one of my favorite lines: "Oy with the poodles already."  You remember that episode? So funny.

"Oy with the poodles already" Gilmore Girls printable
Click the following links to get your free Gilmore Girls printable:
Each printable will fit on an 8×10 frame, or you can adjust the size to fit the size of your paper or card. I would love it if you could please pin the image above to share this post with others, or send it to your friends and family so they can get their FREE "Oy with the poodles already" printable too!
Printables are for personal use only. You may not claim the printable as your own, re-sell or redistribute.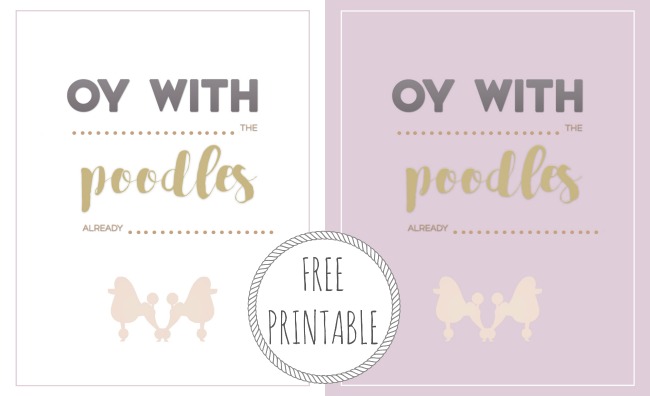 Credit: printable created by Christa Cordova.
Originally published on September 1, 2016. Last Updated on January 2, 2019 by Pattie Cordova