A few weeks ago we were at Plaza Mexico to celebrate Colgate's Oral Health Month campaign. We had a lot of fun visiting this little plazita filled with Hispanic foods, stopping at the Colgate Bright Smiles, Bright Futures® mobile dental van and finally, being serenaded by a flash Mariachi mob.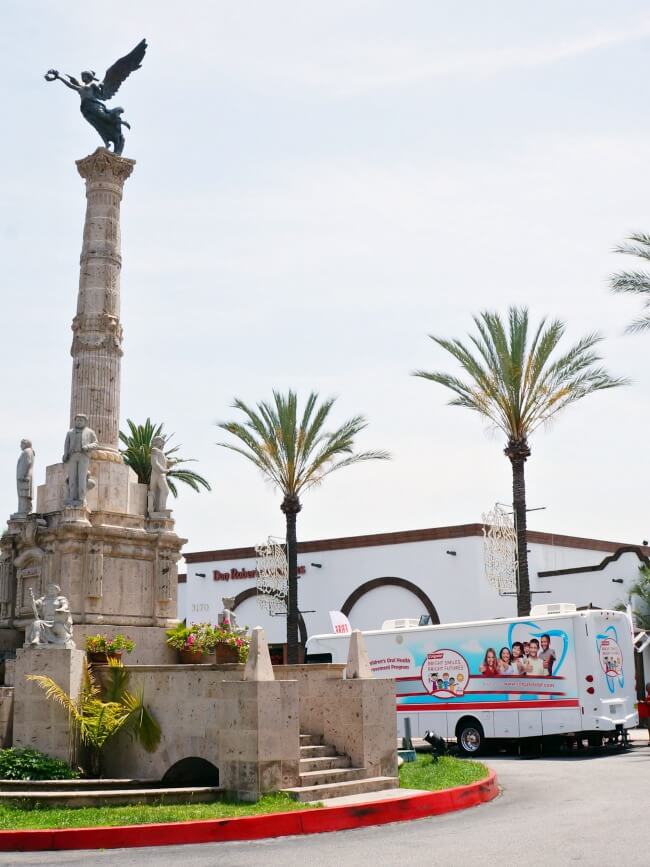 We learned a lot about Colgate's initiative within the community and their commitment to healthier teeth. It was a very family-friendly event and the kids seemed to welcome the approach because it was accompanied by cartoons and nice dentists.
We left the event learning that due to factors such as language barriers and lack of awareness about proper dental hygiene, a large percentage of U.S. Latinos tend to experience poor dental conditions and difficulty in accessing oral health education. Colgate's Oral Health Month aims to empower these consumers by providing the oral health tips and information they need.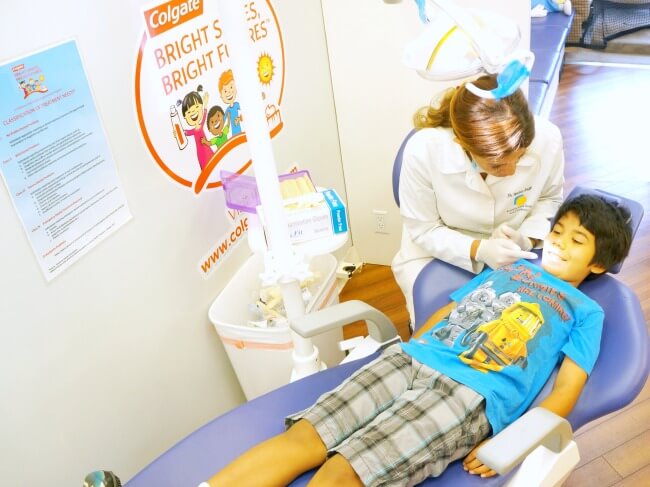 Going forward, Colgate will be engaging communities by distributing bilingual dental health information at major retailers and online. Additionally, more than 11,000 children can be reached with free dental screenings from Colgate Bright Smiles, Bright Futures®. Thanks to the dedicated dental professionals and HDA members, who volunteer aboard Colgate's fleet of mobile dental vans, screenings have been scheduled in the Los Angeles, Houston, Miami and New York metro areas throughout the month of June. To learn more about Colgate's Oral Health Month, visit the campaign's bilingual website at http://www.Colgate.com/Sonrisas or call 1-800-468-6502 to find out where free dental screenings will be available via Colgate's Bright Smiles, Bright Futures van.

Oral Health Month in Houston
To help encourage healthy brushing routines, Karla Martinez – Colgate spokesperson, TV personality and mother of two – will join families during the following Oral Health Month events in Houston, Texas:
Saturday, June 13th
Fiesta Mart Store # 8 – 12-2pm:
2323 Wirt Road
Houston, TX 77055
Fiesta Mart Store #4 – 4-6 pm:
1603 Spencer Hwy
Houston, TX 77587
For oral health tips in Spanish, follow and engage with Colgate on Twitter @SonrisaColgate.
Check out all the fun we had at Colgate's Oral Health Month kick-off event late last month. We even caught the mariachi flash mob!
Colgate's Oral Health Month kick-off event
[disclaim]This is a sponsored post in partnership with Colgate. All thoughts and opinions remain my own. [/disclaim]
Originally published on June 13, 2015. Last Updated on October 25, 2022 by Pattie Cordova