Cinderella is out in theaters everywhere today. I had the opportunity to see it at the world premier and it was absolutely beautiful. It's a very pretty movie and the costumes are fantastic!
A live-action feature inspired by the classic fairy tale, "Cinderella" brings to life the timeless images from Disney's 1950 animated masterpiece as fully-realized characters in a visually-dazzling spectacle for a whole new generation.
Though I would recommend this movie for kids ages 5 and over, the younger set can always have some fun at home watching the original Cinderella movie and doing these fun printables! To access the printables, simply click the link and print away. Enjoy!
[lightbox title="Free Cinderella movie printables inspired by Cinderella" url="https://livingmividaloca.com/wp-content/uploads/2015/03/Free-printables-cinderella.jpg" width="900″ height="500″]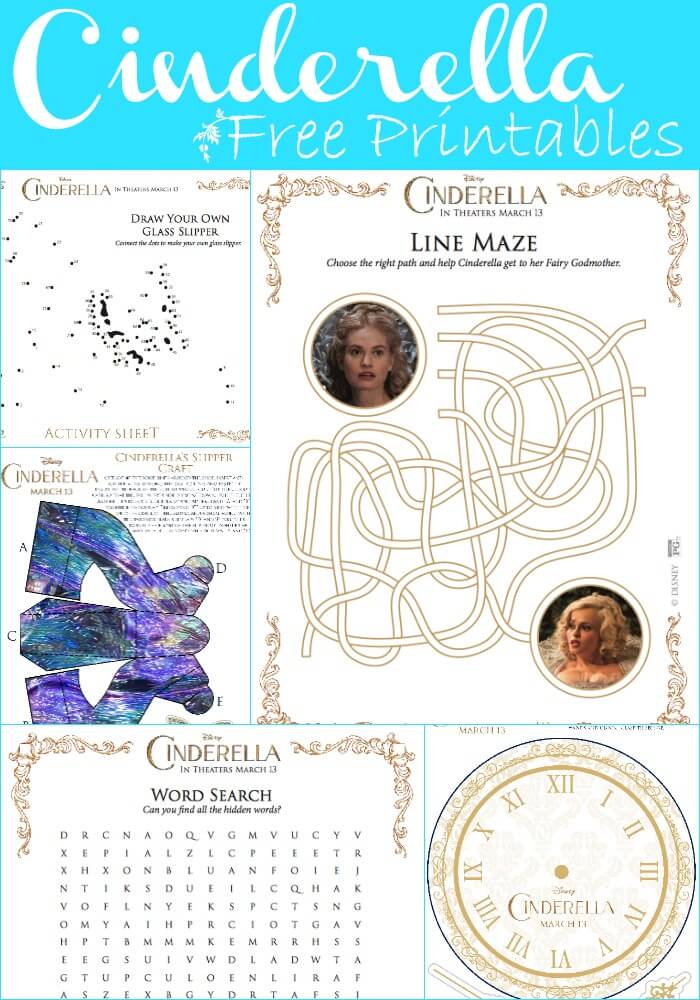 [/lightbox]
Cinderella – Free Printables
Click the links below to download the free printables and leave a comment telling me which printable is your favorite!
Originally published on March 14, 2015. Last Updated on January 2, 2019 by Pattie Cordova