Holidays
Create a Chloraseptic on-the-go Relief Kit
[disclaim]This is a sponsored post.[/disclaim]
I am knee deep in cold and due season right now. Just when I think I'm getting out of it, another sick family member pulls me back in. So I've come up with three perfect sore throat buster couples that I can take with me – I call them my Chloraseptic on-the-go Relief Kits.
The Chloraseptic on-the-go Relief Kit is just that – a couple of totally amazing products that you can take with you to keep that sore throat at bay. For moms? It lets us keep our screaming voices finely tuned. For kids? It's a safe way to calm their scratchy throat. And everyone else? It's just really, really helpful. Especially if you plan on taking road trips, family gatherings and work.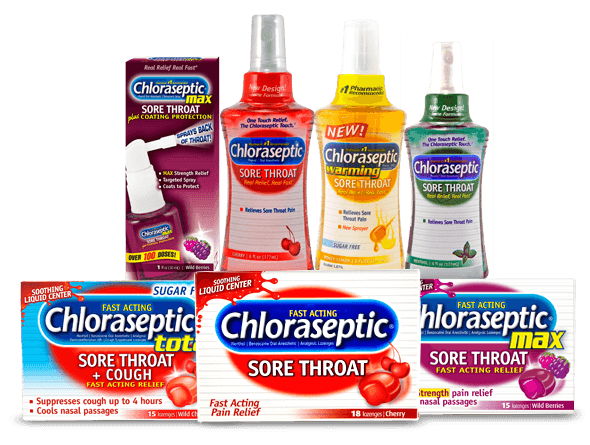 Chloraseptic for Kids
I help my kids' sore throats feel better with a combo of Chloraseptic Sore Throat spray for kids (in grape flavor) and Sugar Free Chloraseptic lozenges. The kids enjoy the flavors of both these products, and they are both sugar free!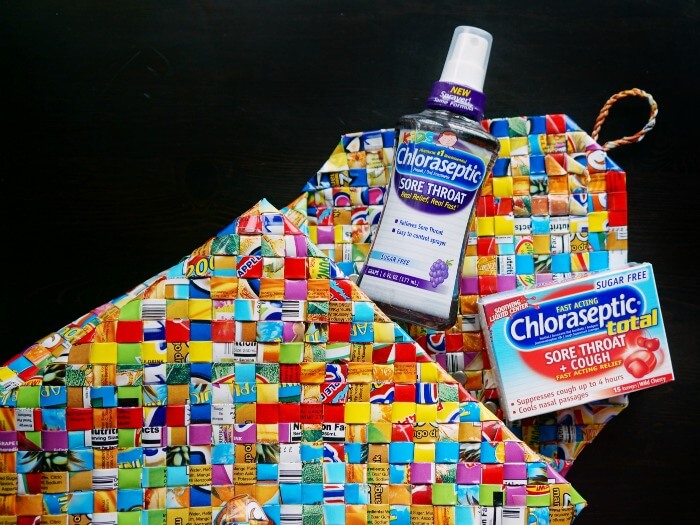 Chloraseptic for a Night Out
A little sore throat is not going to stop me from a night out, so I pack Chloraseptic MAX in wild berry flavor and then the tiniest bottle of Chloraseptic sore throat spray – also in wild berry. I love that I can tuck both of these products in a clutch, and in a pinch, I can use the spray as a breath freshener. It's a multi-tasker!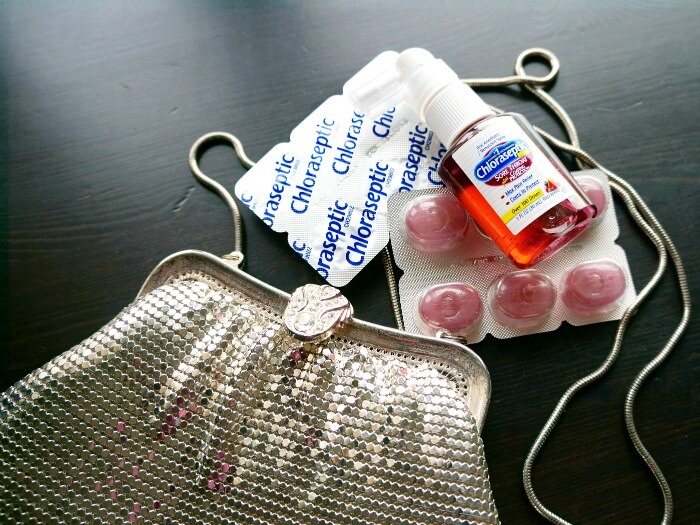 Chloraseptic for Everyday
This is my everyday Chloraseptic combo. It's the sore throat spray and lozenges in cherry flavor. The products are full-sized, effective and the #1 pharmacist recommended sore throat relief brand*.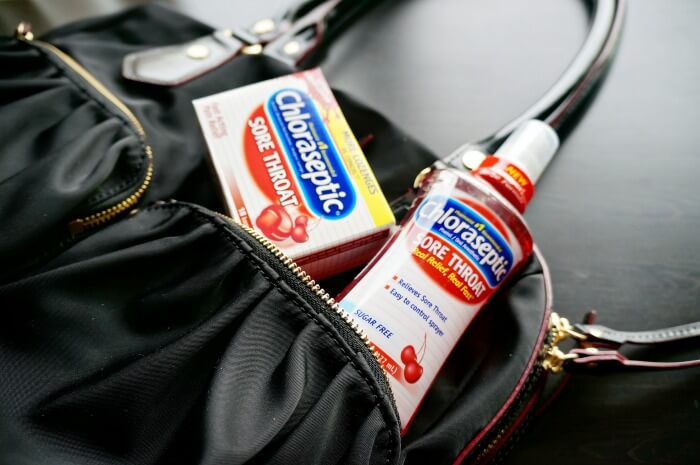 We have been fans of Chloraseptic products for as long as I can remember, when the hubster first came across their sore throat spray. Now, we make sure to pick some up as soon as cold and flu season comes around. They have so many products for you to choose from, but chances are that you'll fall in love with the first one you get and then just use it forever.
Don't forget to follow the Cold and Flu Tracker and print your Chloraseptic® Coupon on off of their website. Of course, visit the Chloraseptic Facebook page where you can get great DIY ideas and funny posts to get you through your week.
[question]Which Chloraseptic product is your favorite?[/question]
[disclaim]*Lozenges tied for #1 [/disclaim]
[disclaim]This is a sponsored post. I have also been provided product to facilitate this post. All thoughts and opinions remain my own. [/disclaim]
Originally published on January 30, 2015. Last Updated on February 18, 2015 by Pattie Cordova