I had the opportunity to attend the Cesar Chavez Legacy Awards in Los Angeles thanks to Pepsi Co. In it's 15th year, the Cesar Chavez Legacy Awards are the Cesar Chavez Foundation's formal celebration of Cesar Chavez Day. It's also a major fundraiser of the Foundation and honors the legacy of Cesar Chavez through the presentation of awards that exemplify excellence and commitment to community and advocacy.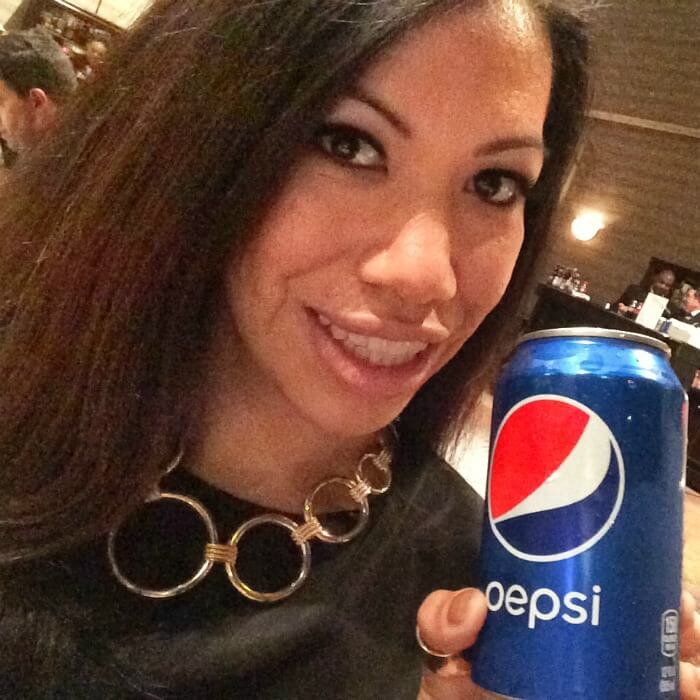 Honorees included:
Kris Kristofferson, Acclaimed Actor and Grammy Award Singer
Jim Plunkett, Two time Super Bowl champien and Heisman winner
Mily Trevino-Sauceda, President and Co-Founder of Alianza Nacional de Campesinas
Herb Wessen, Los Angeles City Council President
Lorena Gonzalez, California Assemblywoman
Los Lobos, Iconic East LA Band-40th Anniversary
That night, we sat down to dinner at a gorgeously set table decorated with beautiful flowers, and quite possibly my favorite accent – dessert!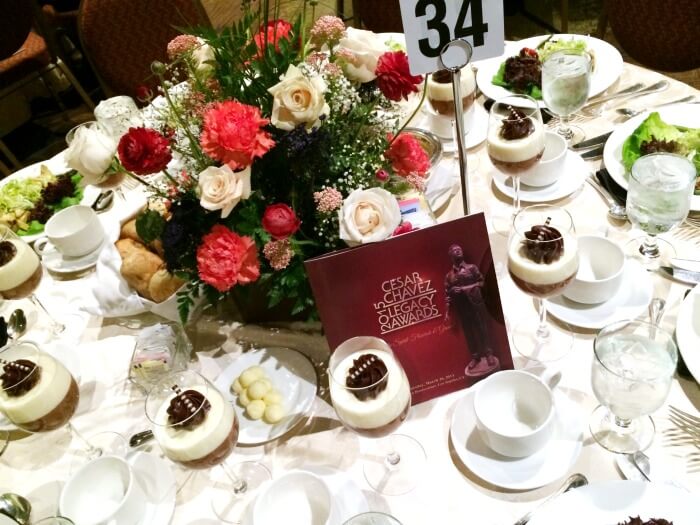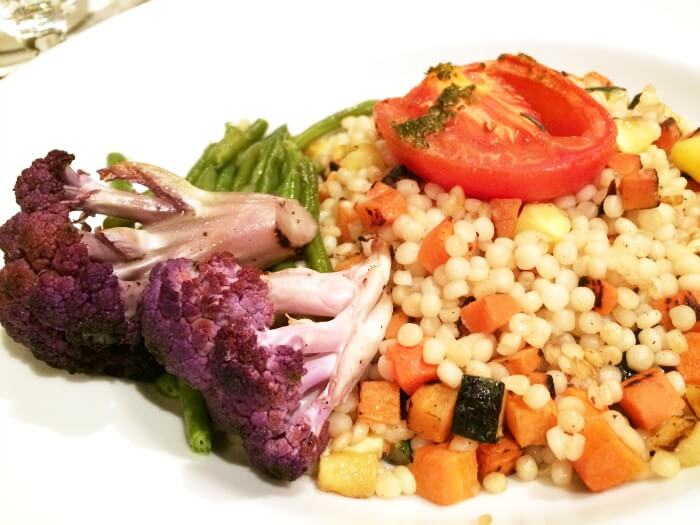 I wore this cute black sleeveless dress by Zara that I purchase via Goodwill. At only $19.99 plus the cost of cleaning, it was the perfect black dress to wear to the event. I paired the dress with Betsey Johnson "Rubyyy" stilettos that I purchased at DSW a few years ago. A vintage gold-tone necklace and bracelets from JC Penney finished the outfit.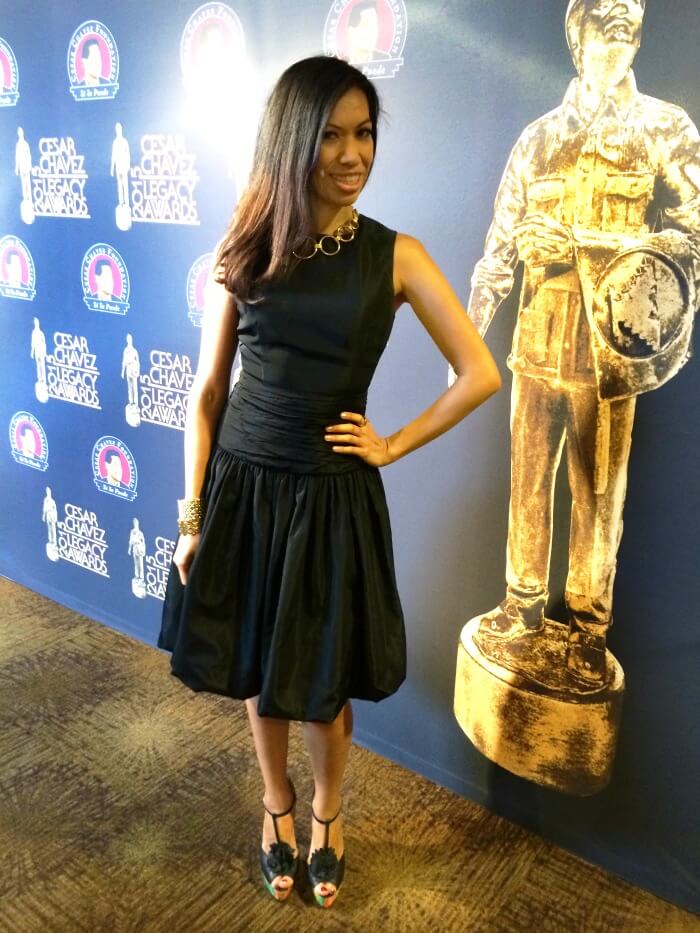 Some pretty amazing people were also in attendance including Mayor Antonio Villaraigosa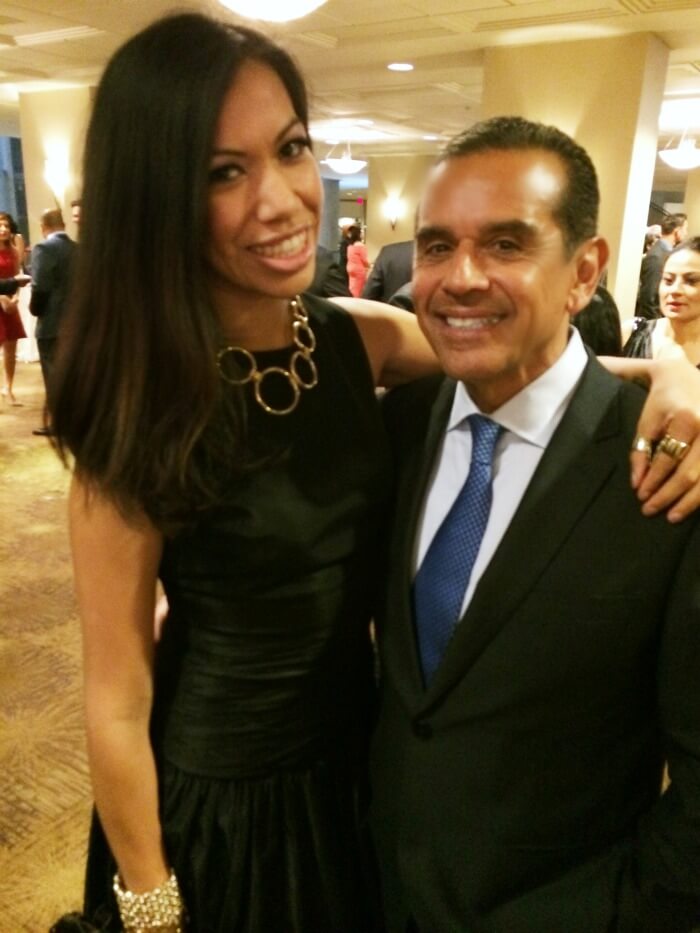 and Dolores Huerta, a labor leader and civil rights activist who was an early member of the National Farmworkers Association, which later became the United Farm Workers (UFW).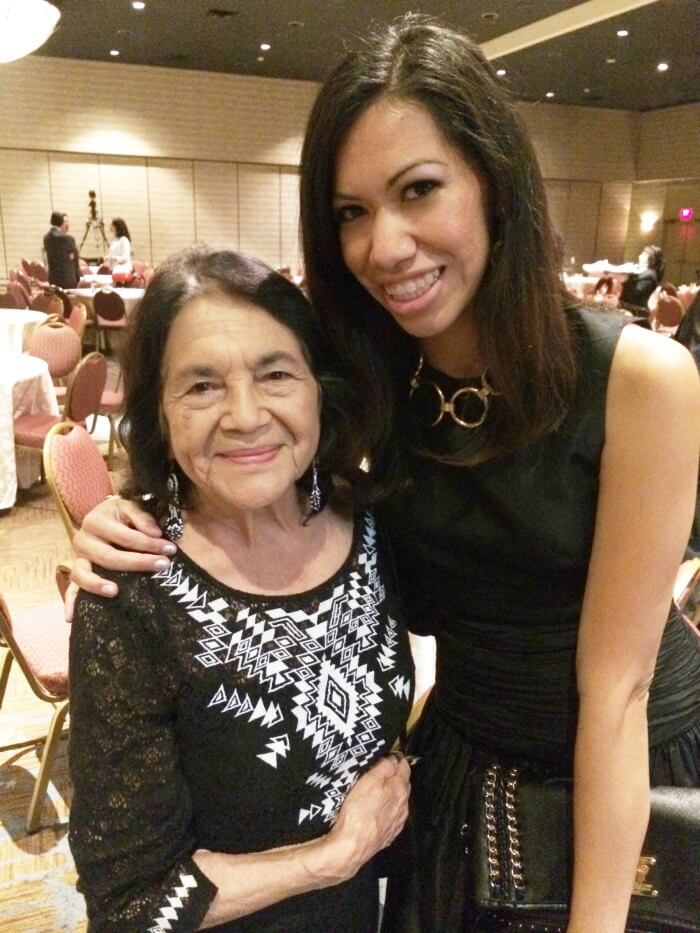 Major thank you to Pepsi Co. for inviting me to be a part of this night. I left determined to give back to my community and inspired by those who came before me.
Originally published on April 9, 2015. Last Updated on January 2, 2019 by Pattie Cordova