Series
Wisin surprises AT&T subscribers in LA
On Thursday, September 3, 2015 Reggaeton superstar Wisin surprised a select group of AT&T subscribers at an AT&T store in Los Angeles. These lucky subscribers were able to see a 30 minute live taping of Wisin being interviewed. The interview was screened online through YouTube and AT&T subscribers were able to ask him questions either through streaming online or in person. Wisin also posed with fans after the telecast. To be awarded with this unique opportunity, AT&T subscribers earned points via the music-driven Vive Más campaign!
Designed to reward and entertain consumers and social media enthusiasts, Vive Más offers visitors to att.com/ViveMas the ability to earn points that can be exchanged for rewards such as sweepstakes entries, gift cards, and accessories, among other items; as well as details on opportunities to meet participating artists Wisin and Farruko online or in person.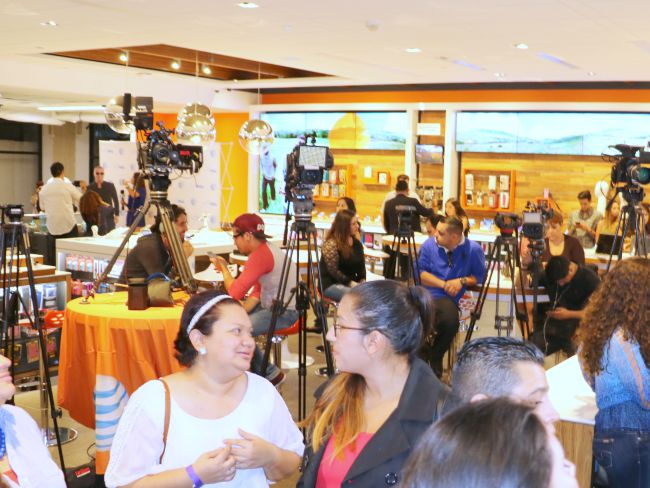 Wisin was excited to answer his fans' questions and was grateful for AT&T's Vive Mas Campaign. His a new album, "Los Vaqueros," includes songs collaborations with several artists including Carlos Vives, Daddy Yankee, Prince Royce, Ricky Martin, Farruko, Tito El Bambino, etcetera.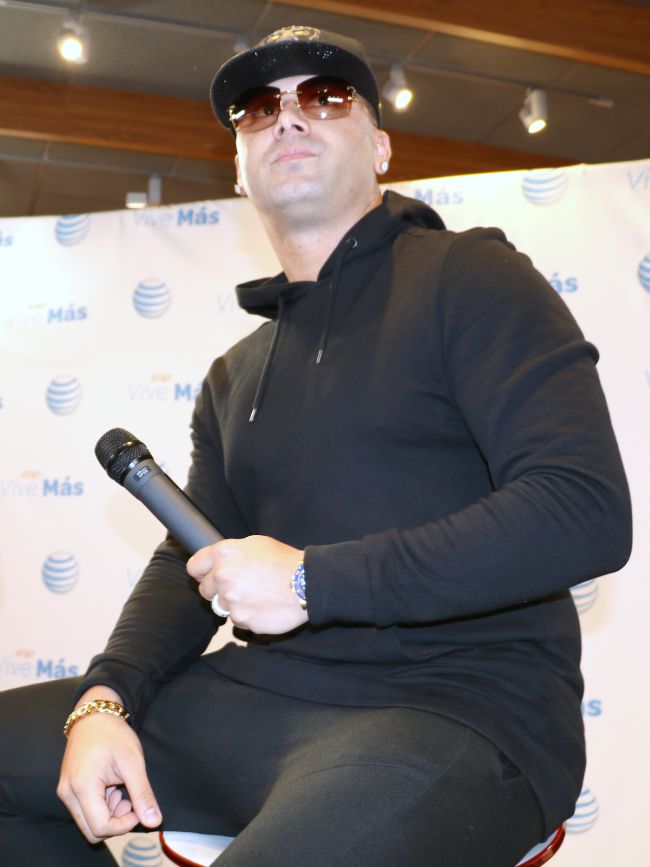 During the live Q&A session, fans asked him how he became so successful in his career and he reiterated several times throughout the interview that it's hard work and when one has discipline, one can accomplish a whole lot. He also loves sports such as basketball, baseball and soccer and he is a fan of the Los Angeles Clippers. Another fan asked him how he can become a successful Reggaeton singer like himself and Wisin responded that it takes a lot of work and you have to believe in yourself. Wisin considers himself a spiritual person and give thanks to God whenever he can. He never thought he would be in the place he is in today and he also appreciates his fans support.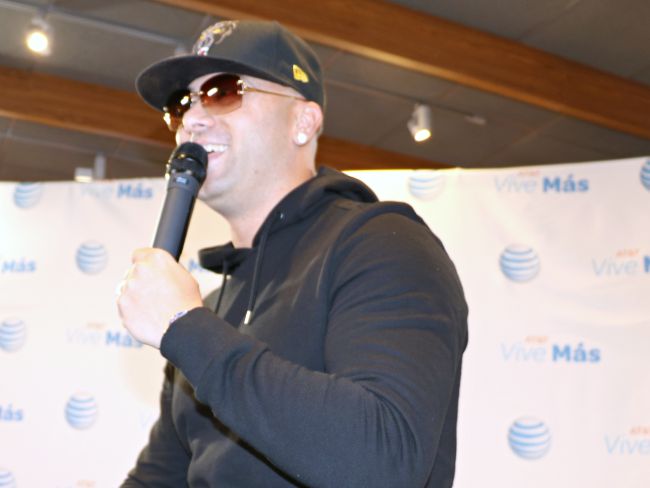 Wisin will go on tour starting in October with Ricky Martin and will tour all over the United States. He is currently touring in Latin America. Another fan asked him if he had any secrets his fans don't know and Wisin answered that he is very transparent and his fans know everything about him. Althought Wisin has collaborated with many great artisits, he would love to collaborate with Shakira in the future. He was very humble in answering everyone's questions and even took selfies with a bunch of fans.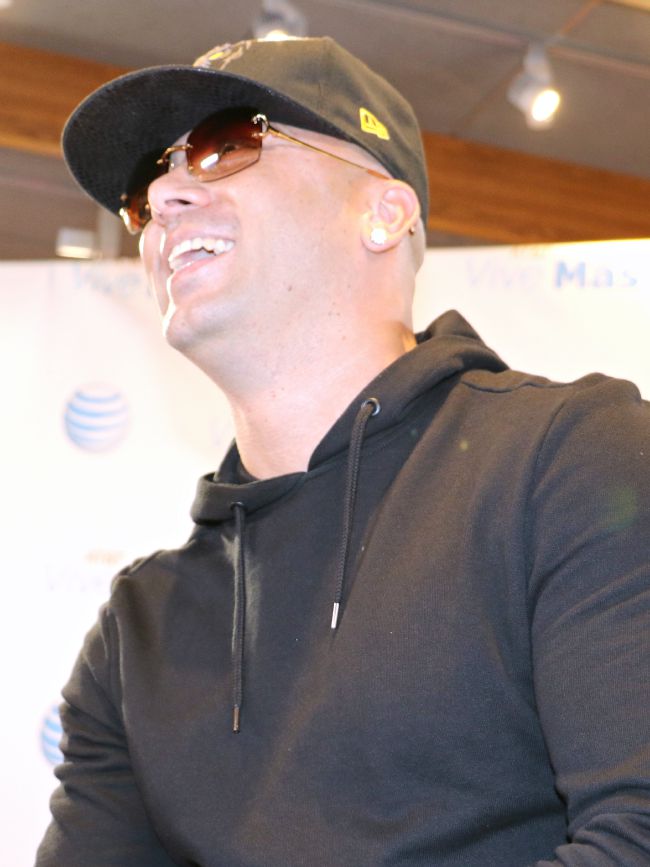 While talking to other fans, we learned that one loyal fan drove from Indio all the way to Los Angeles. It was great to see him win an autographed t-shirt when he answered a question about Wisin. I can't wait to check out Wisin's new album and would love to see him perform in the future. I've seen Wisin make an appearance at Jennifer Lopez's tour a few years ago and he did a great job so I have no doubt that he does an amazing job while on tour.
Wisin's Takeover World Tour Schedule
September 30 – Live on Central @ Club DWNTWN – Phoenix
October 1 – Club Chateau (Paris Hotel) – Las Vegas
October 2 – Riverside Municipal Auditorium – Riverside, CA
October 3 -Belasco Theater – Los Angeles
October 4 – Ruby Skye – San Francisco
October 8 – Madison Square Garden -New York, NY (with Ricky Martin)
October 9 – Eagle Bank Arena – Washington, DC (with Ricky Martin)
October 11 – All State Arena – Chicago (with Ricky Martin)
October 14 – Bell Centre – Montreal (with Ricky Martin)
October 15 – Air Canada Centre – Toronto (with Ricky Martin)
October 17 – Boardwalk Hall – Atlantic City, NJ (with Ricky Martin)
October 18 – Mohegan Sun Arena – Uncasville, CT (with Ricky Martin)
October 22 – Philips Arena – Atlanta (with Ricky Martin)
October 24 – American Airlines Arena – Miami (with Ricky Martin)
October 25 – Amway Center – Orlando (with Ricky Martin)
[disclaim]This blog post is in partnership with AT&T. All thoughts and ideas remain my own.[/disclaim]