Tips
Weekly Mash-up // Meryl Streep in Disney's Into the Woods, Baby2Baby sunglasses, and more
A collection of tidbits, info, contests, fun facts, etcetera that I received throughout the week, but didn't get their own posts.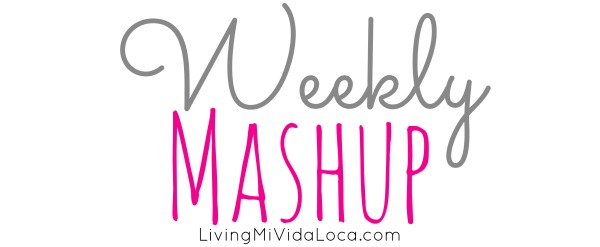 Travel
Discover the Real "Sleepy Hollow" at the Renaissance Westchester Hotel.
The "Sleepy Hollow" Package at the Renaissance Westchester Hotel includes:
Deluxe Accommodations; A copy of Washington Irving's "The Legend of Sleep Hollow"; Savory Hudson Valley Apple Crisp and Hot Apple Cider for four in the Hive Living Room + Bar at the hotel; Complimentary walking trail map of the Old Croton Aqueduct Trail where you can walk by Lyndhurst (a Gothic Revival country house beside the Hudson River in Tarrytown) and see many diverse sights including the High Bride, the Keeper's House, and the tunnel); Private consultation with the hotel's resident Navigator for assistance in finding local apple orchards for fall apple picking and for directions to Sleepy Hollow This package is priced from $139 per night and is available through December 1, 2013. For reservations visit Marriott.com/hotels/hotel-deals/hpnsh-renaissance-westchester-hotel/ and use promotional code ARN.
Tech
Jake's Never Land Shapes and Patterns app.
Disney Publishing's newest app, Jake's Never Land Shapes and Patterns (on sale for $2.99) invites kids on an interactive pirate adventure.
Designed for kids ages 4 and up, Jake's Never Land Shapes and Patterns features three leveled curriculum activities that support shape and pattern identification. Kids can match shapes, complete patterns, and trace their way to treasure – all while Captain Hook is hot on their trail!
Additional features include:
· Collectible gold doubloons and personalized pirate puppets
· Delightful animation and interactive surprises
· Character voices from the popular Disney Junior show
· Engaging narration and exciting sound effects and music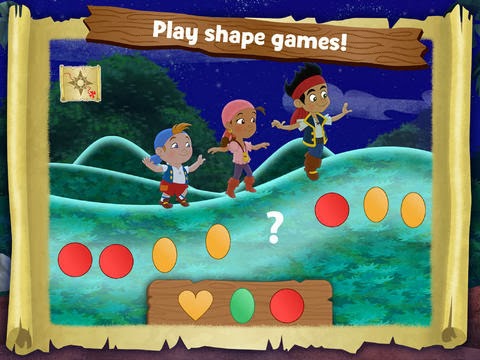 Arts and Entertainment
First look at Meryl Streep in Disney's Into the Woods.
Meryl Streep ventures "Into the Woods" as the Witch who wishes to reverse a curse so that her beauty may be restored. The humorous and heartfelt musical, a modern twist on the beloved Brothers Grimm fairy tales, explores the consequences of the quests of Cinderella, Little Red Riding Hood, Jack and the Beanstalk and Rapunzel—all tied together by an original story involving a baker and his wife, and the witch who cast a spell on them. In theaters Dec. 25, 2014. Like "Into the Woods" on Facebook: Facebook.com/DisneyIntoTheWoods.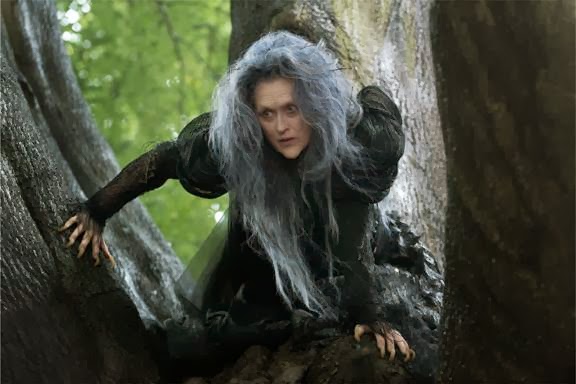 The Nut Job teaser trailer.
The Nut Job features an all-star cast, including Will Arnett, Liam Neeson, Katherine Heigl, and Maya Rudolph. It's an action-packed comedy that follows the travails of Surly (voiced by Will Arnett), a mischievous squirrel, and his rat friend Buddy, who plan a nut store heist of outrageous proportions and unwittingly find themselves embroiled in a much more complicated and hilarious adventure. Check out the trailer NOW on Yahoo! Movies: movies.yahoo.com/video/nut-job-trailer-155043075.html.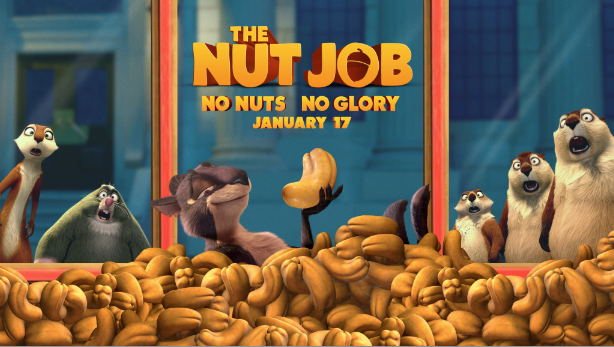 New Disney's Frozen Trailer
Transformers
Find Transformers Prime: Season Three – Beast Hunters in stores everyhwere on December 3, 2013. The highly anticipated TRANSFORMERS PRIME: SEASON THREE – BEAST HUNTERS, the complete third and final season of Hasbro Studios' Emmy Award-winning series, releases on a special 2-Disc Blu-ray™ collection and a collectible 2-DVD set. Preorder here: Amazon.com/Transformers-Prime-Season-Three-Blu-ray.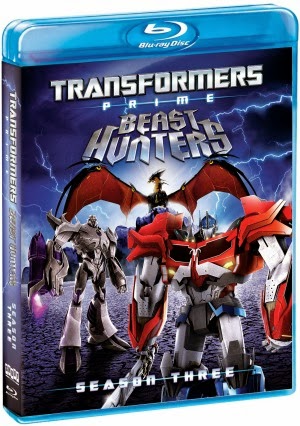 Food and Drinks
Watch the series finale of "Breaking Bad" with this cocktail.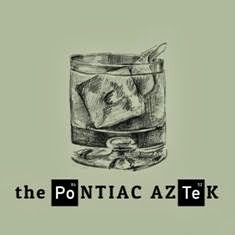 Walter White's now famous mode of transport is forever burned in our minds, with and without windshield intact. "Breaking Bad" creator, Vince Gilligan, had the memorable green color custom made, and no other Aztek can be found in that color. The Savory bartender, Pete Capella, did his best to pay homage to that color, along with the down and dirty tone of the show, by putting together a cocktail that is almost as groundbreaking as "Breaking Bad" itself. Ladies and gents, The Savory proudly presents: The Pontiac Aztek Cocktail.
The Pontiac Aztec Cocktail Recipe:
2 oz Mezcal
1/2 oz fresh grapefruit juice
1 oz Velvet Falernum
1 dash Absinthe
½ oz Green Chartreuse
Grapefruit twist for garnish
Beauty and Fashion
Ivory+Mason for Baby2Baby.
Eyewear company Ivory+Mason has partnered with charity foundation Baby2Baby to help families in need of diapers and essential baby gear. Until December 19, 2013, Ivory+Mason will be donating one pack of diapers to the organization for every pair Baby2Baby sunglasses and optical styles sold.

David's Bridal $100,000 giveaway.
David's Bridal is giving its customers a chance start their happily ever after's with their Beautiful Beginnings contest, an opportunity to win $100,000! There will be 3 winners with prizes totaling $120,000. Enter to win by visiting a David's Bridal store and create a new event or a comeback appointment before October 31st to be automatically entered to win. No purchase is necessary! More info: www.davidsbridal.com/beautifulbeginnings.
Parenting
Schwan's anti-hunger campaign.
Schwan's and Feeding America is encouraging consumers to share a few words for what they are thankful for. Schwan's is making an initial 250,000 meal donation, and then invite you to share! Each "thankful" that is shared will trigger a five-meal donation to Feeding America. We're also promoting "Thankful Thursdays," where meal donations to FA are doubled each Thursday for the length of program – a great way to help in the fight against hunger. Visit https://apps.facebook.com/schwansthankful to get started.