Entertainment
The Getty Villa presents Mojada: A Medea in Los Angeles
The tenth annual outdoor theatrical production at the Getty Villa will be a presentation of Mojada: A Medea in Los Angeles, a new adaptation by Luis Alfaro based on Euripides's Medea, directed by Jessica Kubzansky.
Euripides is said to have been born on the island of Salamis, west of Athens, around 484 B.C. and to have died around 406 B.C. in Macedonia. His Medea was produced for competition at the spring religious festival for Dionysos in Athens in 431 B.C. The play follows the sensational story of the legendary sorceress, Medea, granddaughter of the Sun and princess of Colchis,
I was honored to have the opportunity to attend the press luncheon for Mojada. During this afternoon, I had the chance to try a hearty sampling of just some of the amazing dishes that will be available prior to each performance of this play. On Thursdays, guests can enjoy a selection of light hors d'oeuvres, wine, and beer on the Museum's south balcony, overlooking the Outer Peristyle garden. The menu includes cocktel de camarones, crispy potato tacos, Mexican cheese and charcuterie and other fresh delicacies, topped off with warm churros with star anise and cinnamon sugar for dessert. The specialty cocktail, a la carte, will be tamarind and grapefruit.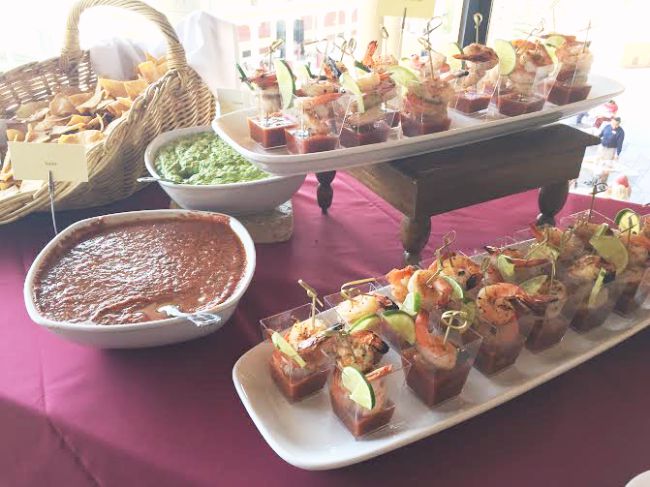 Weekend dinners will be pulling out all the stops in the Private Founders Room overlooking the outdoor theater. Beginning with classic guacamole and tortilla chips and a sweet gem salad followed by your choice of entrées: cumin and garlic-rubbed beef tenderloin filet, pan roasted corvina bass or a vegetarian option. Guests may choose selected wine pairings or purchase wine by the glass. Coffee and dessert, wedding cookies, bite-size churros and Mexican chocolate truffles can be enjoyed at the table or taken to the theater to enjoy during the performance, as well.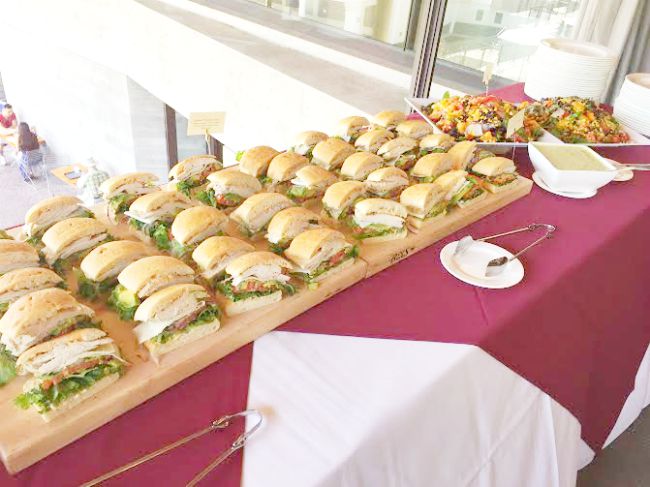 With my love for theatre, it was such a great experience to be in the same room with Kubzansky (who sat at my table and is the kindest lady!) and Alfaro. Together, these collaborative minds have created such a unique adaptation by keeping many of the elements to the original story, yet also blessed with plenty of room to expand Mojada and make it completely relevant to today's society.
"In the original play, you don't have empathy for the characters" explained Alfaro; "I want to humanize these faces. If we see a face, hear a story, everyone becomes more relocatable and human to you."
With this modern day take, the story takes place in Boyle Heights, and the team says we're in for quite a treat to see the stage of posh and beautiful Pacific Palisades transformed into East LA. "The spirits will be brought in" they explain, and that the Greek archetypes to the play will be present among us all. We will be reminded WE are these spirits, WE are all one. Whether we reside in Boyle Heights or Malibu.
And, as for Kubzansky, this Director had nothing but praise to speak of for her writer; "Luis is truly one of the most important Theatre voices of our time. Mojada will also honor The Villa and evoke much about its rich Greek history".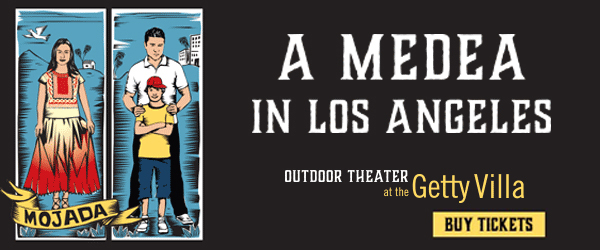 Performances of Mojada: A Medea in Los Angeles will be held Thursday through Saturday, September 10 through October 3, 2015, at 8:00 p.m., with previews from September 3rd through 5th. Tickets for Thursday night performances are $40 ($36 for students and seniors), Friday night performances are $42, and Saturday night performances are $45. Student and senior discounts available for Thursday night performances only. Ticket prices for the previews are $25. Tickets are available at (310) 440-7300 or www.getty.edu.
[disclaim]Guest writer: Mary Lansing, alongcomesmaryblog.com[/disclaim]