Travel
Celebrate Shark Week at Sea Life Aquarium at LEGOLAND California
Sea Life Aquarium at LEGOLAND California Resort celebrates Shark Week beginning August 4th through August 10th.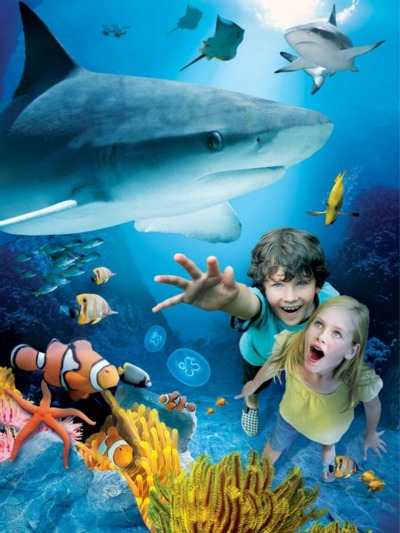 SEA LIFE Aquarium at LEGOLAND California Resort is celebrating the ocean's top predator during the all-time favorite Shark Week (August 4 – 10). During this time, guests can learn all about sharks, about research being conducted by famous oceanographers and the tagging practices being used to track these amazing creatures.
Guests can also enjoy a shark scavenger hunt, themed Puppet Show, a special Daily Dive Show, and craft activities scheduled daily from 11 a.m. to 4 p.m. All activities are included in the price of Sea Life Aquarium admission.
Cost
Kids (ages 3-12) – $15
Adults – $20
Go to www.visitSEALIFE.com or call (877) LEGOLAND (534-6526) for more information.
p.s. Did you know that sharks can go through as many as 30,000 teeth in their lifetime?
Read about other events happening at Sea Life Aquarium during the month of August: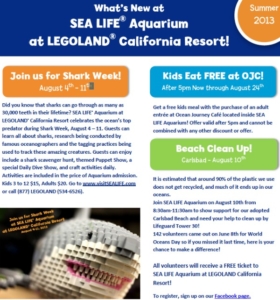 Image courtesy of Sea Life Aquarium