Celebrate
Help participating schools earn money with Box Tops
[disclaim]This is a sponsored post. [/disclaim]
My oldest started first grade this year – and while he learns his math and reading, I have been learning of ways to help out the school so that he continues to get a great education. This is how I came across Box Tops for Education.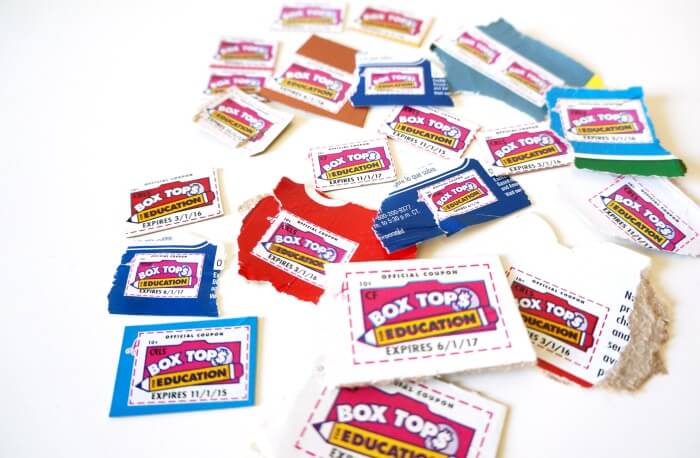 Box Tops for Education is a FREE program that has helped America's schools to earn over $640 million since the program started in 1996, including over $80 million in the 2013-2014 school year alone. You'll be surprised to learn that more than 80,000 participating K-8 schools used that cash to purchase items such as computers, library books, art supplies and playground equipment. I know that my son's school has done so much with our earnings, and I'm happy to hear that other schools have too.
Did you know that participating schools can earn up to $20,000 per year by clipping Box Tops from hundreds of participating products? That's right! Chances are, you have tons of products in your kitchen with Box Tops on them – all of which your kid's school can benefit from.
Recently, Box Tops for Education held a town hall meeting in the Los Angeles area. Here, they talked to the community on the topic of education. Representatives from National Council of La Raza, an elementary school teacher and a director of the center at another local school gathered to discuss the importance of parents being active participants in their child's education – a topic that is near to my heart.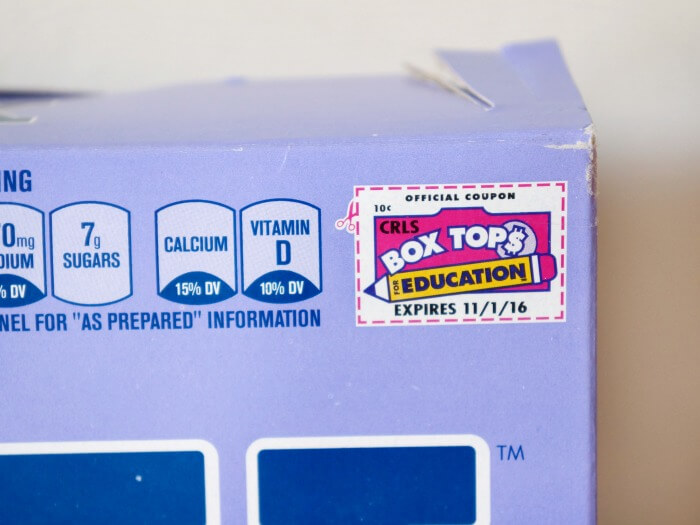 As a first-generation college graduate, I cannot emphasize enough the impact that my parents had on my education. Neither of my parents had anything more than a junior high education. Being raised in Mexico, where schools are not free and children are expected to work to maintain a family, it was often the case that come sixth grade, children would stop going to school. My parents wanted more for us, and I grew up knowing that. So come GATE testing, I was there and fortunate enough to pass the test. I took all honors and AP courses until finally graduating from Cal State University, Fullerton with a bachelors degree in business administration with an emphasis in entrepreneurship.
I understand just how difficult school can be. However, I have also seen just how difficult it is to live without an education. I have seen many people struggle, some in my immediate family, because of the lack of education. Because of that, I wish for my children not to know this. I am active in my son's school, and I will continue to do so because his education is important for his future, even if he doesn't understand it yet.
I have also taken a cue from my best friend who has time and time again told me just how important it is to be involved my son's school. It's because of this that I always email his teacher to ensure that she has enough school supplies, I donate my time, and I donate the Box Tops. I want to make sure that I'm doing my part in helping my children succeed so that they may one day graduate high school and move forward with the goals.
If I could just share one piece of advice for parents to help their children in school it would be this: encourage extra curricular reading. Have children read as much as they can, whenever they can. It doesn't matter what they read, so long as they are doing it. I remember reading Danielle Steel when I was about 13 years old. It opened my eyes to traveling, history and personal stories. I never used these books for a book report, but they did expand my horizons.
[question]Please leave a comment so we can all learn from each other: Which piece of advice would you give to help parents in the support of their child's educational path? [/question]
To learn more and for a list of participating products, visit www.btfe.com. Facebook at www.facebook.com/BoxTopsforEducation, Instagram at www.instagram.com/btfe, Twitter at www.twitter.com/BTFE and Pinterest at www.pinterest.com/Boxtops.
[disclaim]The Box Tops for Education team asked me to help them spread the word about this event. All thoughts and opinions remain my own.[/disclaim]