Family
Weekend recap including: a craft, EcoStore products and new jewelry
My niece and I had a craftopia at my home this weekend. She learned how to sew and now sports a cute little iPod case made out of aqua colored felt and a yellow duct tape flower. Way cute. We also embellished headbands, made a bracelet and a bookmarker. We were quite the busy bees.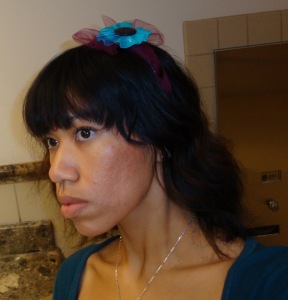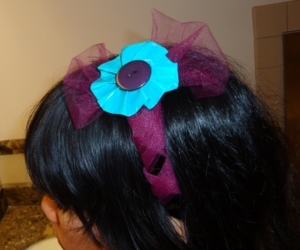 So then I get home Monday afternoon and what's waiting for me? Three fabulous eco-friendly products from
EcoStore
. They have graciously sent me these products for me to try out and review. Knowing how much you lovies like a good giveaway, EcoStore is allowing me to giveaway a $25 gift certificate to one lucky Vintage Mafia reader! Review and giveaway will be posted next week.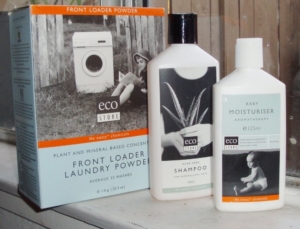 A gal at work gifted me the most cutest "green" necklace I have ever laid my eyes on. Went on the hunt online and found it for you too! The Queen of Green necklace is sold by
Femail Creations
and handcrafted in the USA. Stay tuned!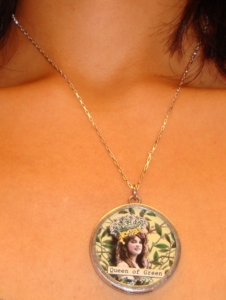 And last, but certainly not least,
Miss Bargainista
tipped us off to a free trial of Bare Escentuals foundation. You still have to pay $3.95 for s&h (and tax too if you live in CA)… still not a bad deal.
Their products are fabulous
!