Travel
Pretend City Bug Bog Scavenger Haunt
Join me! I'll be at Pretend City Children's Museum, another of our favorite children's museum in Orange County as they introduce its new interactive scavenger-haunt exhibit on Friday, October 18th! The Bug Bog scavenger haunt features eight dazzling and busy bug filled areas will engage children in discovering and learning about various insects and bugs. Each experience includes a collection of take-home trading cards for the learning to continue at home.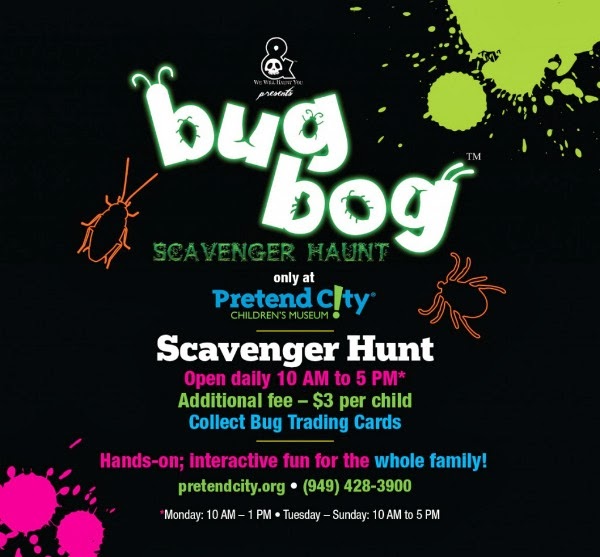 Admission Prices
The Bug Bog experience is $3 per child with paid Pretend City admission. Children 3 years old and younger are FREE!
Families with more than 1 child have a discounted price! Adults are Free with their child's paid admission
• 1st child – $3
• 2nd child – $2
• 3rd child – $1
Regular admission can be purchased at the door or online. Bug Bog admission is purchased at the front desk only.