Food
New Post Shredded Wheat Crunch! cereal
My countdown to Summer has already begun! We are only four months away and I need to start shedding some weight. That means I have to get swimsuit ready… and boy has it been hard! I am still packing some extra pounds from the holidays and I believe that it's never too early to start choosing healthier alternatives – such as the new Post Shredded Wheat Crunch!.
Made with bite sized 100 percent natural whole grain wheat with sweet granola clusters. Packed with whole grain goodness, each one-cup serving contains 43g of Whole Grain per serving and also provides an excellent source of fiber (5g). Better yet, Post Shredded Wheat Crunch has 0g Trans Fat, 0g Saturated Fat, and 0mg Cholesterol per serving.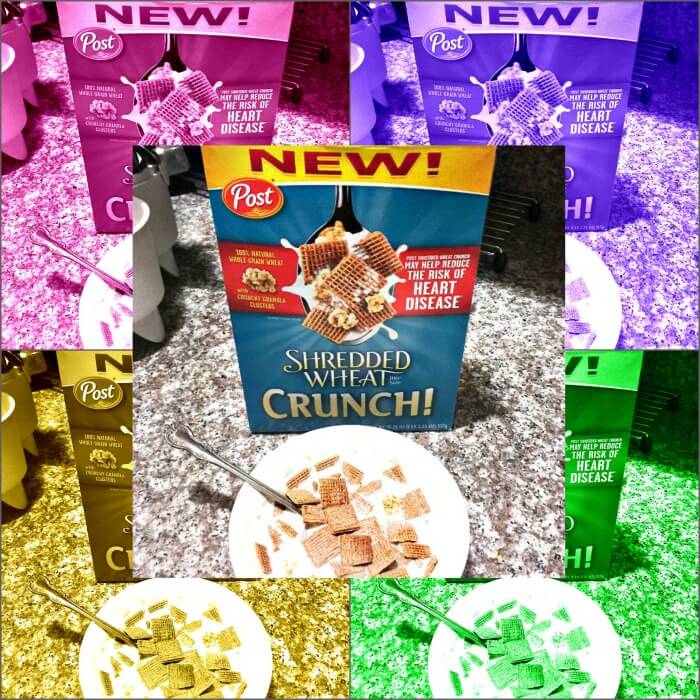 I taste tested this cereal and I completely love it! I especially like that it only has 12 grams of sugar per serving. The granola clusters gives it a sweetness that it needs so there is no need to add sugar, or even a banana for added flavor. I thought that because it was a healthy cereal that it would have no taste, but I was wrong. This cereal beats the competition. It's great to know that I am eating something healthy, and it still tastes great.
I have to watch my diet since my mother was diagnosed with colon cancer at the young age of 40. The doctor has told me that I need to make sure I eat a fiber-rich diet, and this cereal helps me because it offers five grams of fiber per serving. The cereal also states that it may help reduce the risk of heart disease. It's a win-win. I am confident that I am making the right choice in choosing this cereal because it offers so many benefits to my health. I recommend this cereal to anyone who is health-conscious and wants to reap the benefits of eating right.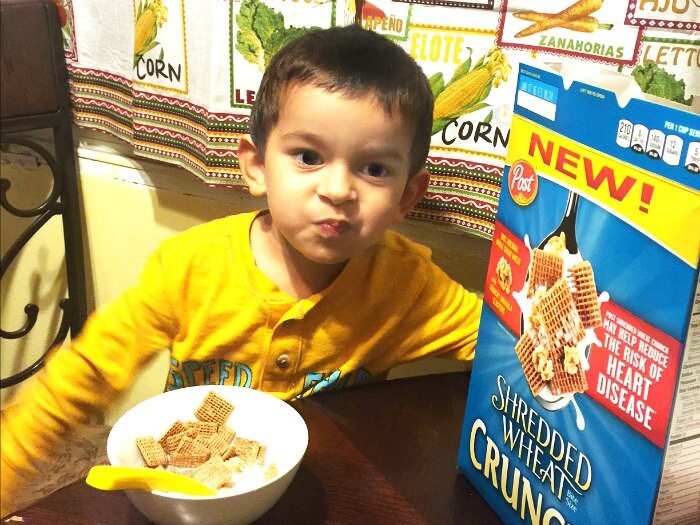 I wanted to let the little ones try the cereal as well to see what they thought and my three year old nephew jumped for joy when he saw the box. He tried a serving and enjoyed it! He wasn't camera shy either when tía let him try it. He doesn't speak much yet so he wasn't able to tell me how much he liked it, but he did finish his bowl of cereal and that says it all.
Learn more about Post Shredded Wheat Crunch! cereal here: http://goo.gl/m7RDl3.
[disclaim]Contributors of LivingMiVidaLoca.com receive products, compensation and/or complimentary/discounted services to facilitate posts. All thoughts and ideas remain the reviewer's own.[/disclaim]