Travel
OC Goodwill Boutique in Huntington Beach
[disclaim]Contributing post by Justine Burgess[/disclaim]
Attention bargain fashionistas! Goodwill's newest OC Goodwill Boutique has opened in the recently remodeled former Goodwill Classic Closet store in Huntington Beach. This fine example of thriving thrift drew shoppers from far and wide. Over 350 people lined up for the opening day – the first 50 in line received a gift card and a special canvas bag (made by OC Goodwill employees) to shop with.. Lines were long and people were excited as they waited for a chance to score some fabulous finds at a fraction of the retail cost.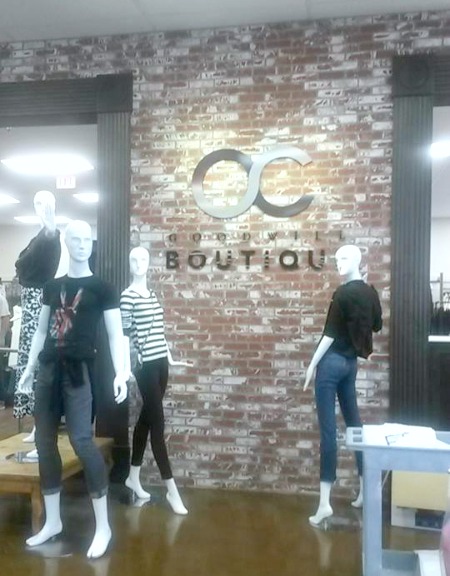 The store is huge and added additional square footage, over 2400 square feet, during the remodel, allowing shoppers to peruse with ease and for even more bargains to be displayed. Polished concrete floors and interior updates provided a fresh face and hip vibe for the modern thrift shopping experience. Premium brands such as True Religion, Lucky Brand, Ann Taylor Loft, Seven for all Mankind, Coach, and more were in abundance in the boutique section, and the regular store area also teemed with deals. Beautifully displayed and carefully curated, there are items for every level of shopper. Socialites and soccer moms alike can find their favorite fashions and household goods, all while staying under budget. Fresh merchandise comes out so often, you won't want to leave. I spent 5 hours shopping and could easily have spent far more. I scored a cute outfit of True Religion jeans, a Fossil Brand cross-body bag, and an awesome t-shirt for under $30 total. OC Goodwill is always a win-win for me- I get to shop and give back to the community at the same time. Every purchase counts.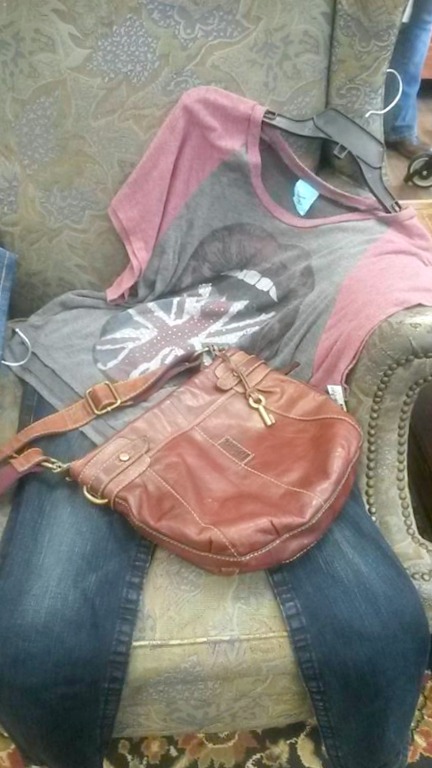 Remember, too, that all donations of items are tax-deductible with your donation receipt. I like to head over to drop off my donations and then go inside to shop.
Some OC Goodwill facts:
Goodwill Industries was founded in 1902 by Reverend Edgar J. Helms in Boston, Massachusetts
Goodwill of Orange County opened its doors in 1924 as a branch of the Los Angeles-based Goodwill Industries of Southern California
92 cents of every dollar spent goes directly for programs geared toward those with barriers to independence.
In 2014:
2,238 people were served through Goodwill's Workforce development services.
557 individuals currently work as Goodwill-trained employees.
673 people started new jobs with the help of Goodwill
Conveniently located in the Beach and Ellis 5 points Center, OC Goodwill Boutique is the third of its kind, but certainly won't be the last.
OC Goodwill Boutique
Five Points Center at 18631 Beach Blvd., Huntington Beach, CA 92648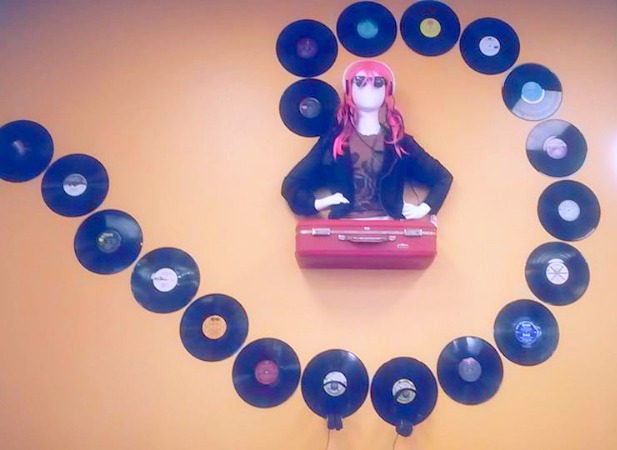 For you fashionistas with less time for travel, Goodwill also has online shopping! Go to ShopGoodwill.com for amazing items from Goodwill stores across the country, and purchase from the convenience of your own home. You can even shop in your jammies at midnight.
For more information about Goodwill and locations near you, as well as its work in the community, go to OCGoodwill.org.
[disclaim]This is not a sponsored post.  I was given an opportunity to view the new store 30 minutes before it was open to the public. I am a volunteer Goodwill brand advocate. On occasion we may receive gift cards and/or early viewing and shopping opportunities to facilitate posts. All photos are my own.[/disclaim]